We spent some time living with the Jaguar F-Pace and here are some of the highlight points of the car.
Jaguar F-Pace S – 700 Nm of Torque
The real stand out point for me was the 700 Nm of  torque. This is a huge amount of power and all from a small but rather tasty 3.0 litre V6 diesel turbocharged engine. The power from this car is pretty smooth for most of its deployment because of its 8-speed automatic gearbox. But when you drop the hammer and ask for all the power, the F-Pace S can really impress and makes the SUV a car worth talking about!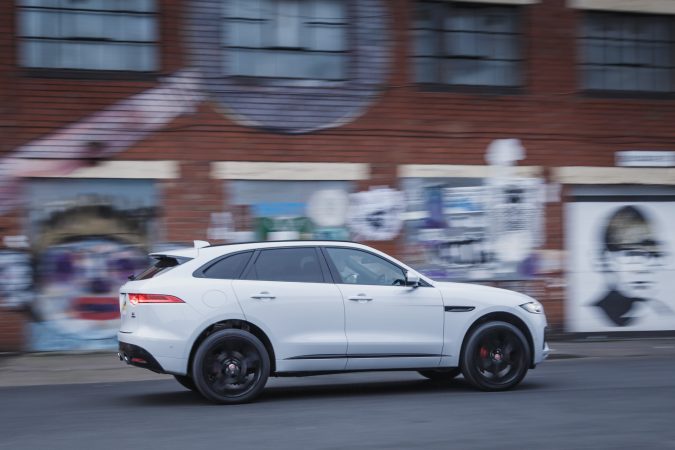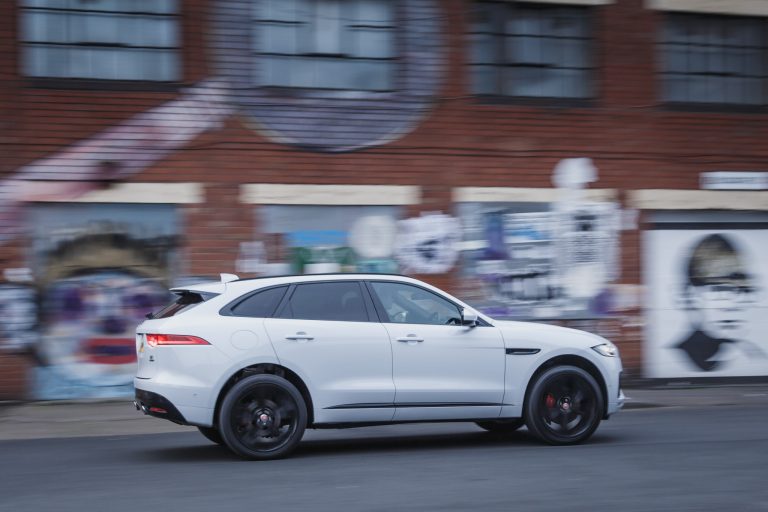 Mean Good Looks
The Jaguar F-Pace S is a very bullish looking car. The front edge of this Jag demands respect and certainly gives the impression that this car means business. When you actually stop to look at the car 50% of the front end is made up of grilles, allowing air in to cool that powerful engine we mention above. But everything about the car looks bold and sporty from start to finish. The other thing to remember is that the F-Pace looks nothing like a Land Rover really, helping the car stand out on its own. I think Jaguar have done a mighty design job on this car!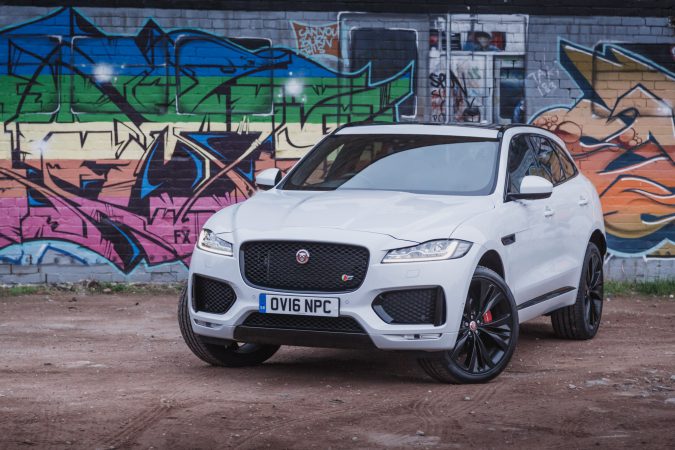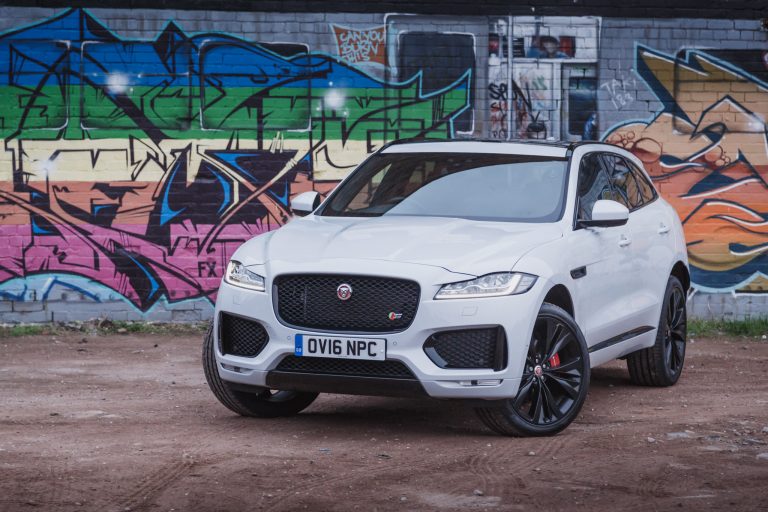 A Modern Vibrant Interior
Some people like the interior of the F-Pace and others hate it. But to be fair when you look at it it is pretty vibrant, high tech and modern in design. There are plenty of buttons but everything is straight forward to understand and easy to use.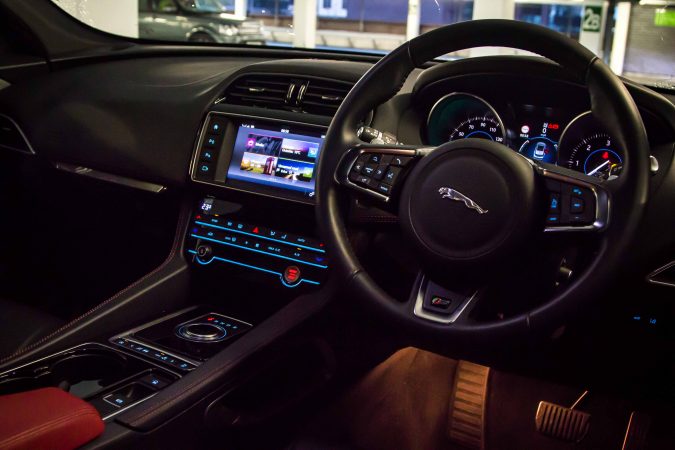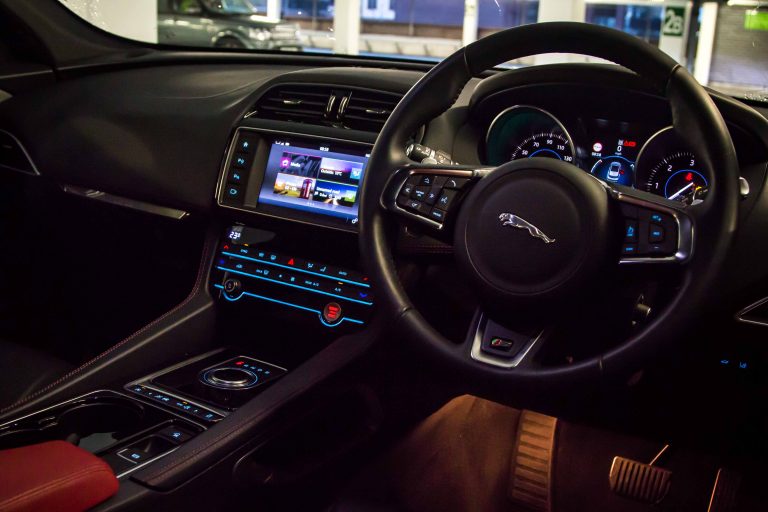 That Jaguar Badge
The Jaguar brand is a big thing. It is a premium brand that we all love and until now, no matter how much money you had you still couldn't buy a Jaguar SUV. Now that you can it is just a great alternative to BMW, Audi, Mercedes and Range Rover models. I can see lots of potential for people wanting to buy a Jaguar SUV just for the reason of wanting to be different.
If you would like a car wallpaper for your iPhone download one here.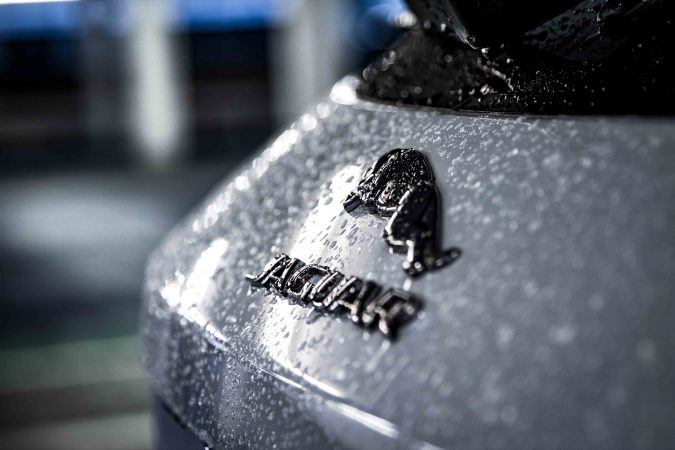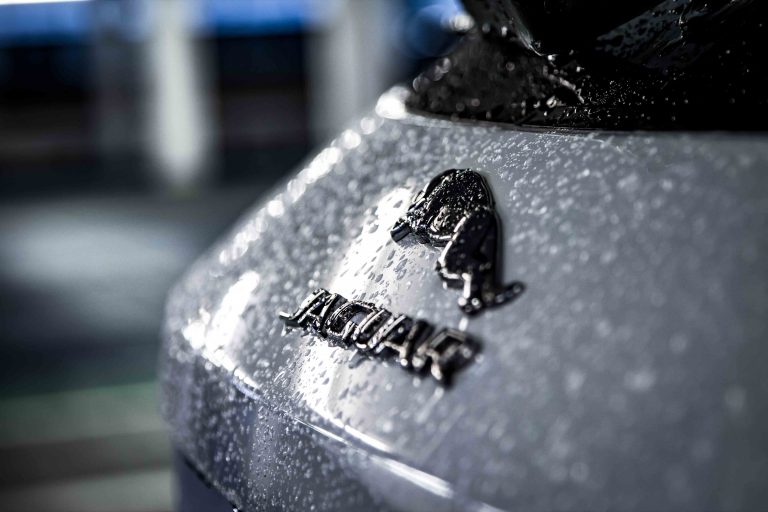 This Car Has Plenty to Offer
To summarise I was a big fan of the F-Pace S and can really see this car working in the real world. Whilst most people won't ever take it off-road, people like to know that it still can, but they will be sold and seduced by the car's good looks for sure.