We spent one week behind the wheel of the Subaru BRZ SE and during our time we learnt a lot about the car. Below are some things we learnt.
Sporty Looks
Whether you like the BRZ or not you can't argue that the car doesn't look sporty. The layout of the 2+2 car is almost the definitive shape of any sports car. Personally I think it works really well for Subaru, without even turning it on, the car looks fast.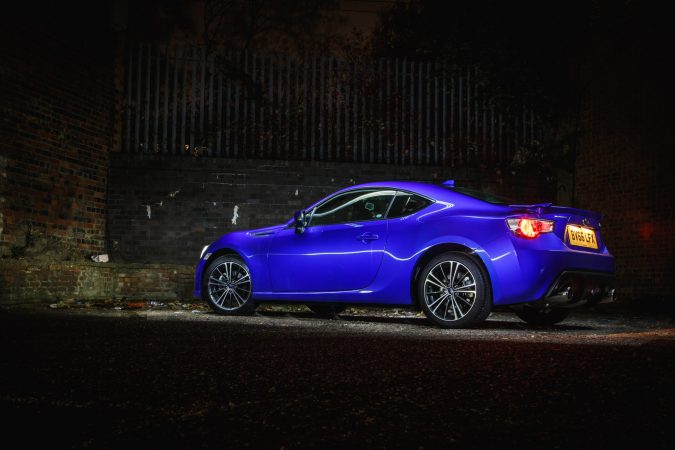 Interesting Interior
I'm sure that the inside of the BRZ is meant to have an old school and basic feel to it, but part of me wishes that it was a little bit more modern and that a little bit more effort was taken when putting it together. However, there is lots to like: the black leather and red stitching works really well, I love the red lights behind all the driver's instruments. But the biggest annoyance for me was the the CD player that was lit in a completely different colour to the rest of the car interior, it feels a little like it was just thrown in the dashboard unfortunately.
Low Profile Performance
This Subaru BRZ is actually quite a low car, you can really notice when trying to get in and out of the car. Of course this has disadvantages if you are getting older like me, but also many advantages such as having a lower centre of gravity helping the car handle better. And of course it makes the car look and feel like a sports car because of this also.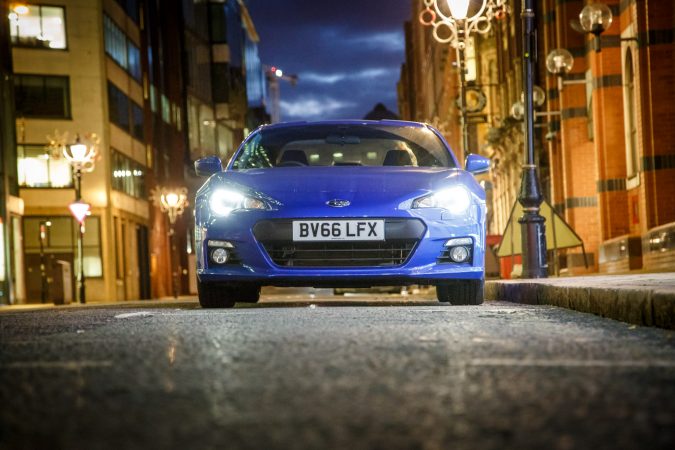 Doing More With Less
The sporty coupe has 200 PS, but sometimes you do feel like the car needs a bit more power. However, where you can have the most amount of fun with the BRZ is in the corners. The car is rear wheel drive and it doesn't take much power to get the car to slip out, meaning that you can make the choice to have as much or as little fun as you like with this car, more power isn't always the answer to more fun.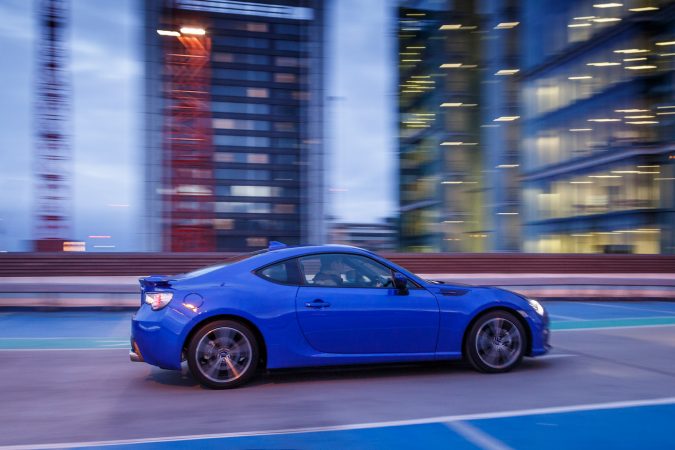 It Sounds Like a Subaru
As we said it isn't the fastest car in the world, but it still has the classic Subaru sound (minus the dump valve). This means that you can simply drop your windows and enjoy a loud exhaust note to get the most out of your drive in true Subaru style.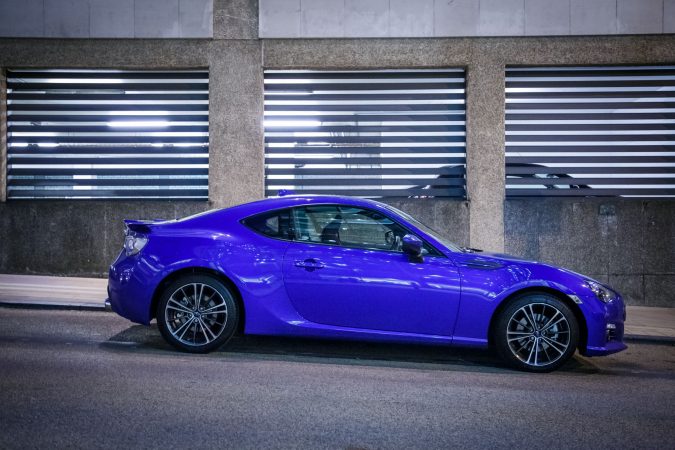 Take a Look For Yourself