The North West Coast is one of those places that every car lover should explore in a car. It is the perfect getaway to get in tune with nature and experience driving bliss in a way you have never experienced before. It goes without saying that you need a few places to lodge along the way and if luxury lodging is something on your mind then you will be happy to hear about the Darwin Escapes owned Aberconwy Resort & Spa at Bowmoor Lodge which is the ultimate home away from home.
Priced at almost half a million pounds, this lodge is located a popular destination for purveyors of luxury like footballers and television stars. This lodge is priced at £449,995 which makes it the most expensive lodge under the Aberconwy Resort & Spa umbrella.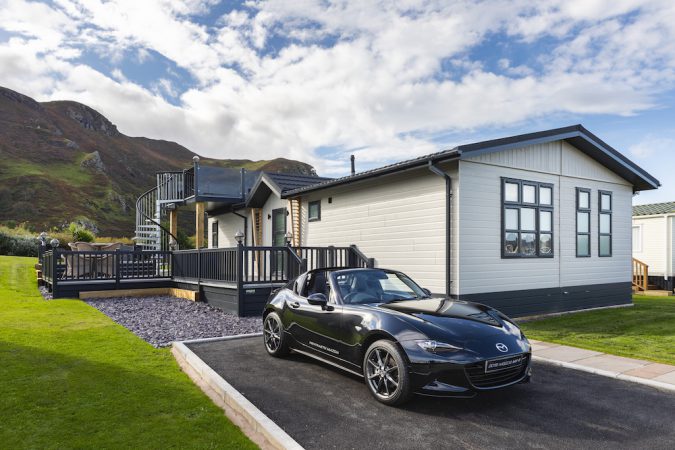 Luxurious
So, what makes the Bowmoor Lodge so luxurious? It comes fully furnished with two bedrooms, open living, dining and kitchen areas that has a country feel to it thanks to the blue and cream decoration. The pièce de résistance, however, is the spiral staircase leading to a roof terrace that offers stunning 360° views of the Conwy coastline and the nearby mountains. It also features a multi-level wrap-around decking that makes it the perfect place to still be in touch with the outdoors in a comfortable and cosy setting.
If you have wondered what it would be like to own a really expensive and luxurious place in an exotic locale then you can do that thanks to the exclusive ownership experience. You will get exclusive use of the premises which will include a spa, gym, the Michelin recommended Signatures Restaurant and Mali hairdressing salon, that is if you are ready to splurge the cash.
Astounding Views
Bowmoor Lodge takes the idea of a super lodge to the next level by being the very epitome of what luxurious lodging is supposed to be. The astounding views of the seas and the mountains alone are well worth the price. The iconic location also makes it the perfect resting point for road trips and if you are looking for a cool way of exploring the North West coast, then you will like to hear that your purchase includes a Mazda MX-5 so you can explore its amazing backdrop in style. Once you are done with the exploring, the Bowmoor Lodge can be the perfect place to take a break from all the driving, you can sit back and take in the views of this uniquely beautiful spot.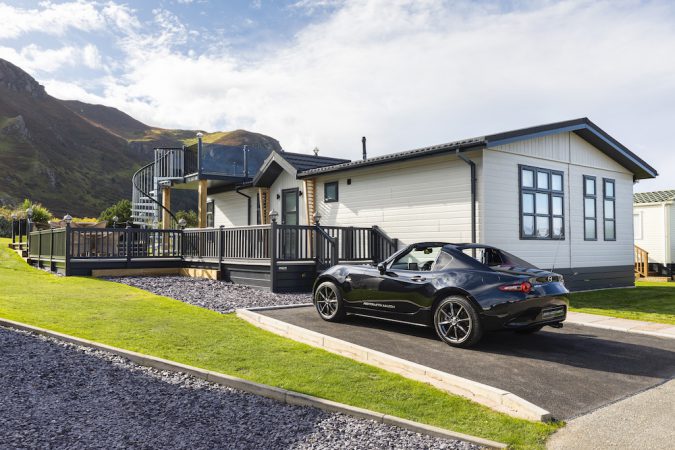 Bowmoor Lodge Perfection
The Mazda MX-5 happens to be just as free-spirited as this place is and perfectly complements a stay here. It offers the perfect balance between luxury and excitement and that is what the Bowmoor Lodge exemplifies to perfection. Everyone associated with the Bowmoor Lodge from its owners to it caretakers are determined to provide its patrons with the very best in luxury lodging and if you wish to get a sneak peak then you can head down to Aberconwy Resort & Spa on Saturday 2nd November 2019 from 2 pm until 5 pm.