Right, so picture the scene. You're going out for a road trip into the countryside. Sunscreen, bicycles, tents, and the full picnic basket packed onto your car. But as you're just about to pull away after a quick rest, you notice your car's tyres running a bit flat. Also, your battery decides to die. Practically, this is every single nightmare rolled up into one. However, the crisis is averted because you just remembered that you've also brought along a Lokithor JA301. Black Friday deals are on in Lokithorshop.
Not a very elegant name, but it's certainly a sleek little package. Lokithor, a new automotive accessories brand, has released the 2-in-1 JA301. So-called, because this fairly compact little brick doubles as both a jump-starter and a tyre inflator rolled up into one. Technically though, we can consider the JA301 a 4-in-1, as it also carries with it a bright LED light, and it can function as a regular battery pack. So, what is it about the Lokithor JA301 that makes it so special?
A Big Battery For Jump-Starts And Charging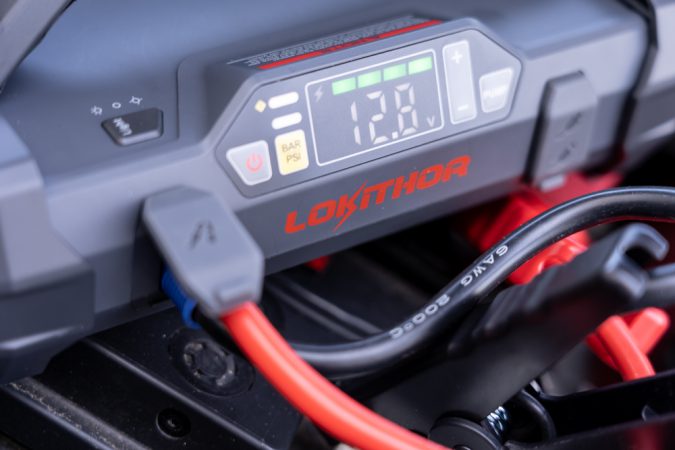 I suppose we could dissect the wonderful little JA301 from its standout features. Mainly, it's a handy little emergency tool to keep in your car, just in case you need to jump-start your car's battery or feel obliged to pump up those tyres. We've been using it for our regular round of testing, and it left us quite impressed. The key feature on the electricity side of things is the peak current output of the batteries. At 2,000A, it's far higher than similar products in the past that could only muster 800A.
This makes it possible to jump-start most 12V cars, even for larger engines without a problem. According to Lokithor's website, they claim that vehicles with motors up to an 8-litre petrol or 6-litre diesel engine is fair game for the JA301. In our testing, we reckon a truck or a fairly big SUV could easily be brought back to life. Using it is as simple as plugging in the cables onto your vehicle's battery and the Lokithor, before monitoring the charge rate on the mini display.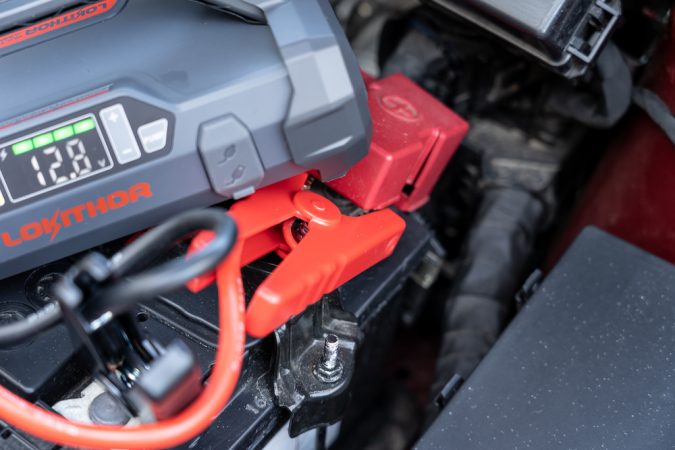 With a maximum capacity of 20,000mAh, there's a decent amount of electric juices for a couple of jump-starts, too. If you're keen to go camping, Lokithor's JA301 is a great companion for those outdoorsy adventures, as well. With a USB-A 3.0 and quick charge functionality, you could just use the JA301 as a regular battery bank. You could top-up your mobile devices like a phone, tablet, or even some laptops. Once you're home, you can then recharge the JA301 seamlessly via USB-C.
Inflating Your Tyres On The Go, Made Easier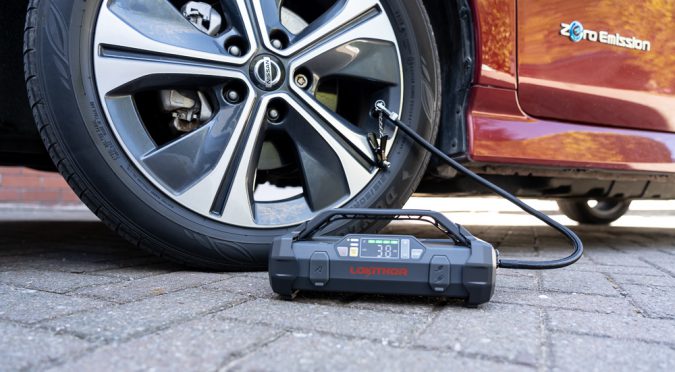 Aside from the charging functionality, Lokithor's JA301 also excels in its ability to inflate rubber. Often, the portable tyre pumps you might find online require you to plug it into the cigarette lighter, so it could slowly drain your battery. But not here, as the JA301's onboard battery pack completes this task in little to no time at all. There's even enough charge in the battery for you to quickly inflate four whole tyres, up to a max pressure of 150 PSI.
Other than that, you can imagine using it to inflate other things. For instance, bicycle tyres, an inflatable pool, or that air mattress that you brought over for the camping trip. Lokithor has also built in some added convenience features into the JA301 in this regard. There's a helpful automatic stop function, so that the inflator will stop working once it reaches a set PSI target. Perfect for a set it and forget it experience.
Conclusion – A Must Have For Emergencies
Ergonomically, there's a little handle up top for you to carry it. Although at just around 1.77kg, it's rather light enough on its own. There are rubber feet along the bottom to keep it sliding around. Oh, and there's a neat carrying bag that comes in the box. That, along with a set of jump-starter clamps and cables, some adapters, and a USB-C cable. Let's also not forget that bright 300 lumens LED light in case you need to find the porta-potty in the dark.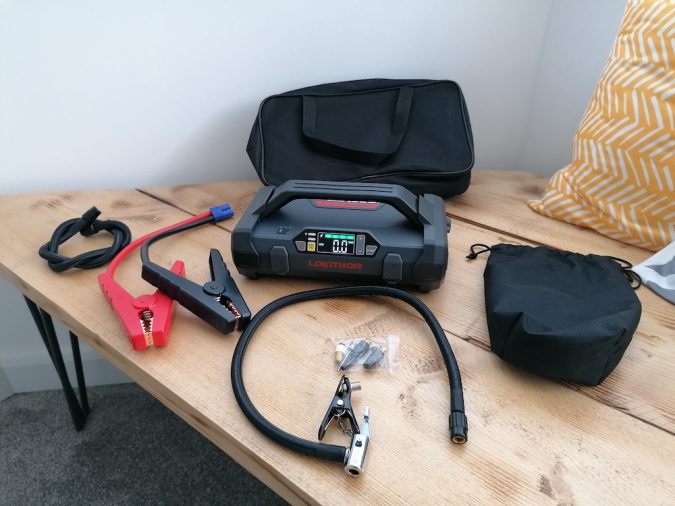 But for all this, the main question is still going to be – is the Lokithor JA301 worth $169.99, or around £123? Based on our testing, we've had a very positive time with it all around, and we feel that it's certainly a great tool to have in your arsenal for when things go south. It combines everything you might need from a roadside maintenance point of view in a single compact package and works very well. In that case, you'd be thankful to have this in your boot if the time arises.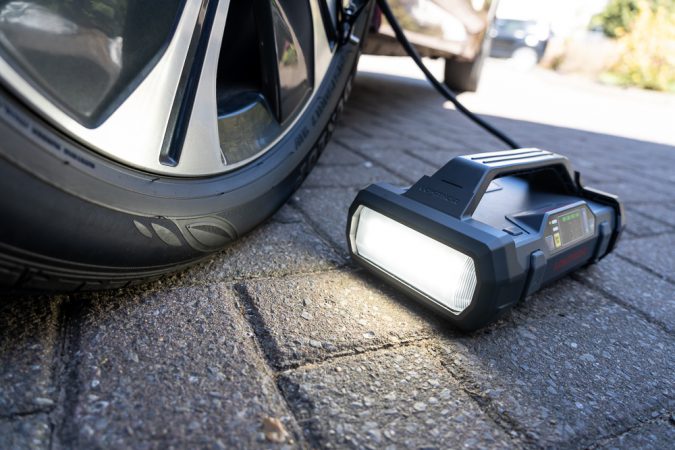 AI Car Expert Thinking 

.

.

.