Dubai, the city of dreams, offers plenty of mesmerizing sites, stunning views, and adventurous activities for visitors. However, most of the sites are not reachable by public transport. And taxis cost a heavy burden on the budget. Therefore, renting car services is the ultimate choice for both locals and tourists. They also offer professional drivers and tourist guides for renting cars. But it costs extra charges.
If you rent a car with driver in Dubai, Sharjah, or any other major city in the UAE, One Click Drive is a credible platform. However, various other reputable rental car agencies are also providing their services all around the city.
Renting a car in Dubai is quite an easy process and takes no time. However, it's crucial to have your essential documents in your hands and fulfill other essential requirements to rent a car in Dubai. Having proper information and knowledge about the terms or conditions of renting car services in Dubai is also crucial. Therefore, we listed here all the important points that you must know before going for rental car services.
Required Documents
Dubai is known for its strict rules or regulations in every field of life. And renting car services also follow this to avoid scams, frauds, or bad experiences. Therefore, the very first thing to know before requesting to rent a car in Dubai is to know what documents you need to hire or rent a car.
Documents are crucial to proving your credibility. Make sure to keep the following documents in hand while looking to rent a car in Dubai or any other major city in the UAE.
Visa
Passport
Driving license
International driving card
National identity card
Visit visa
Credit or debit card
Insurance card
The absence of a single document can cost you heavy fines or penalties and deal cancellation.
Renting Car Charges
Renting a car is the most economic and reliable means of transportation to move in or around Dubai. Therefore, not only visitors but locals also prefer to use renting car services for casual use.
Different rental car agencies charge different rents for different types of cars. The area or location of renting a car also makes a great difference. Areas present near tourist destinations usually cost higher rents. However, it mainly depends upon what type of car you choose to rent and for what duration.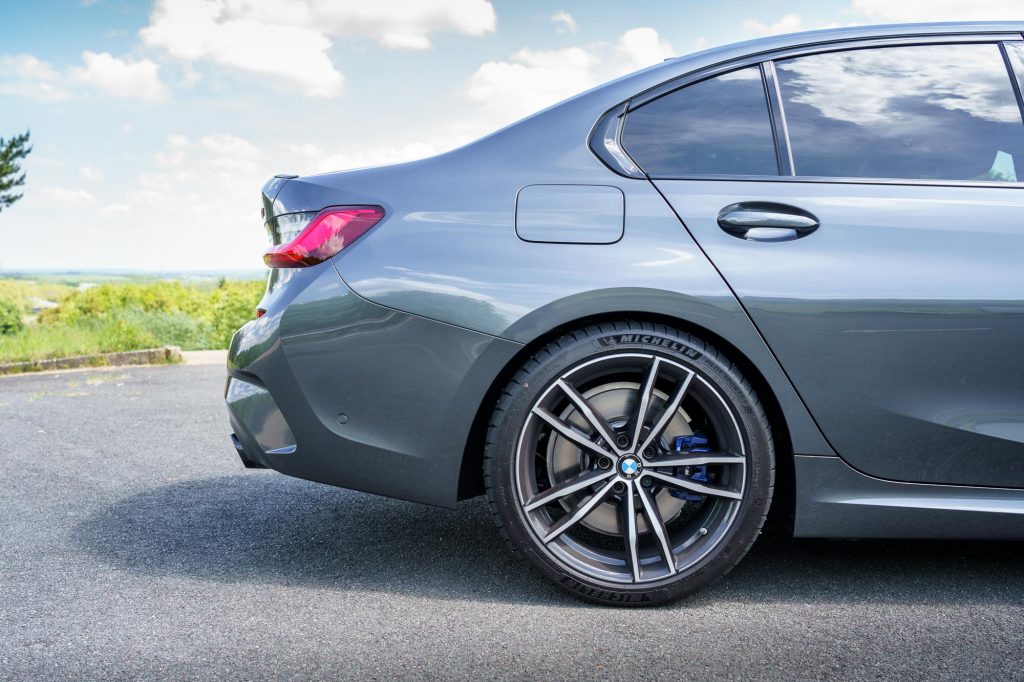 Casual car rents for different models are:
Economy class car costs AED 60 only for 24 hrs.
Large Size Sedans or minivans cost AED 150-1000per day.
AED 500-3000 per day for a luxurious car
Insurance Policy
Another important point to know or consider before renting a car in Dubai is the insurance policy. Most car rental houses also provide customers with free insurance policies which can help you to cover the expenses in case of any mishap, robbery, or accident while riding the rental vehicle.
Most renting car insurance policies can help you to cover,
Damages or car repairing charges in case of an accident
Charges to recover or buy luggage in case your stuff stolen from a rental car
Your health and medical fees
Security Deposits
To rent a car in Dubai, users have to pay security fees also. But it is returnable. The amount of security fee is different for different types of cars, and duration. For renting an economic car, riders have to pay at least AED 900 as a security fee. Car rental agencies can deduct toll charges, taxes, or other fines from this amount.
Traffic Rules In UAE
If it is your first time in Dubai, then knowing traffic rules before renting a car is very crucial to you. The reason is that a single mistake, violation, or slight negligence can cost you a heavy fine or even prison for 6 months.
Some important rules are,
Don't drink alcohol while driving
The minimum age limit is 18 but for renting a car is 21-25
Follow traffic signals
Don't exceed the speed limit
Seat belt, headlights, and wind wipers are crucial
Final Thought
For all tourists and locals who are looking to rent a car in Dubai, the above-mentioned guide is important to get familiar with the rules or regulations and terms or conditions of rental car agencies in the UAE. For more ease and hassle-free process, check out https://www.oneclickdrive.com/rent-lamborghini-urus-dubai, and if you are looking for luxury car rental such as Lamborghini Urus, Ferrari, Rolls Royce or any one of them, then here you will also get the chance to experience the luxury and speedy cars.
Make sure to always choose a reliable and professional approach that can help you to avoid scams or frauds. And provide you with a luxurious experience at an affordable budget.