I was lucky enough to have been invited to the launch of Lotus's long-awaited SUV, the Lotus Eletre. Of which, they've been teasing us for a little while now, to the excitement of many who've spent a wee bit too much time on the internet. It was no doubt a glitzy event, and from the get-go, it was clear that this reveal is a huge moment for the brand as a whole, as they go forward into a new era under Geely.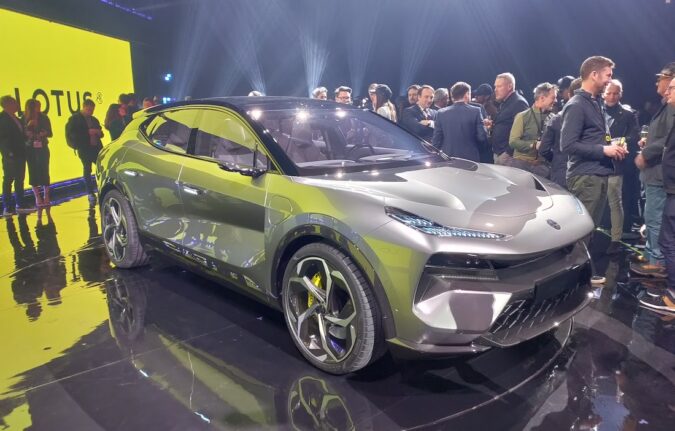 Oh, and we know what it's called, the Eletre, a name of Hungarian origin, meaning 'coming to life'. It's a significant occasion for Lotus, as it's their first vehicle with… Four doors, an SUV form factor, and immense practicality-slash-utilitarianism. Not to mention, being Lotus's first mass-market EV, as I'm sure this will mark a defining moment in Lotus's future. It'll certainly do well for their sales, too.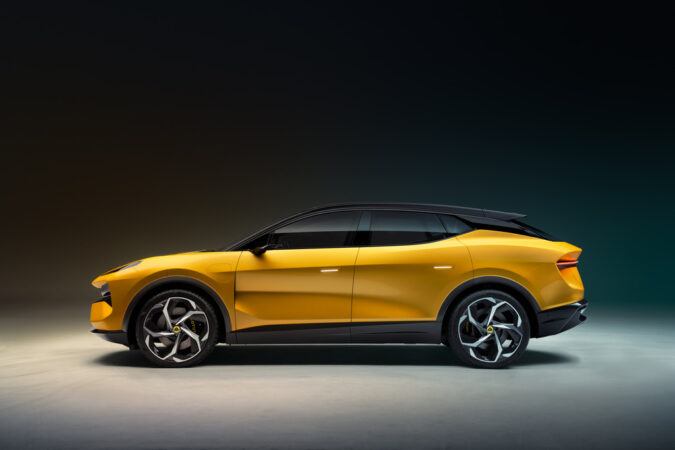 The Birth Of The Lotus Eletre
Although, unlike its performance cars that roll off its factory in Hethel, the Eletre will instead be built at Lotus's new Wuhan facility in China. I'm still optimistic, as its parent company, Geely (just in case you've forgotten) is the same conglomerate that owns Volvo and Polestar. If you've read our recent reviews, then you'll know that the latter two brother-Swedes make some truly astounding cars.
And, some of the best EVs on sale today. Therefore, Geely has a lot of expertise and experience that would play a key role in accelerating the Eletre's production. On top of that, make it a brilliant entry into the already burgeoning electric vehicle space. For we Brits, there's a lot of pride in knowing that a large chunk of the Eletre's design, engineering, and testing is based in our backyard here in the UK.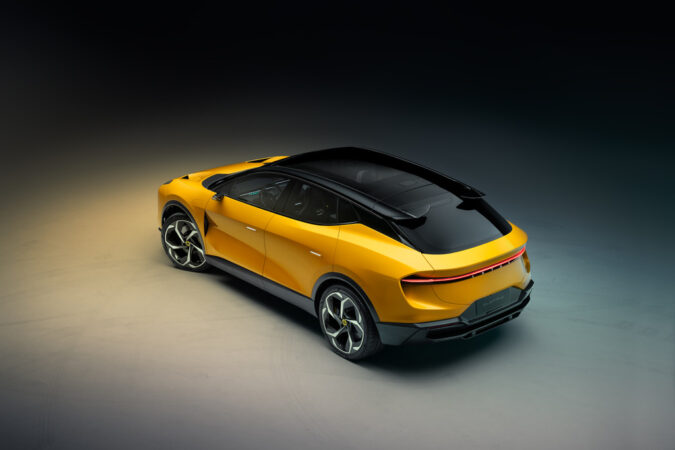 SUV Proportions, Supercar Performance
But SUV or not, the Eletre is still a Lotus, and inherently needs to carry its DNA. Aerodynamics is one of the Eletre's focal points. This is by intent, of course, given that the Eletre is an EV, and every ounce of drag reduction will be crucial in upping its all-electric range. In addition, the Eletre is no slouch (a lot more on that later), with it featuring ample speed and dynamism to humble actual supercars.
All that airflow is channelled through a myriad of ducts and vents throughout the Eletre's bodywork. Most prominently, you can see some of these openings on its chiselled front end. There are big gaps and channels on the bonnet, as well as across the front fascia. Here, you'd also notice a gigantic chin spoiler, which aids in directing cool, breezy air towards that toasty battery pack hiding underneath.
On the other end, the rear of the Eletre comes with these neat little twin spoilers on the edge of the roofline. Given the outright pace that the Eletre could manage, this would be necessary for a bit of extra downforce. Speaking of, the proportions of the Eletre is interesting, too. For a Lotus, you'd be expecting that it'll be tiny. In reality, however, the Lotus Eletre is actually longer than a Range Rover.
Looking at it closer, you'll notice how the dimensions are pretty close to the Lamborghini Urus, another racy SUV from what was once a sports car-only brand. Being such a large vehicle, the Eletre guarantees top-notch passenger space and cargo room. As a consequence though, the Eletre is fairly heavy compared to practically any other Lotus. It's assumed to tip the scales at more than 2-tonnes.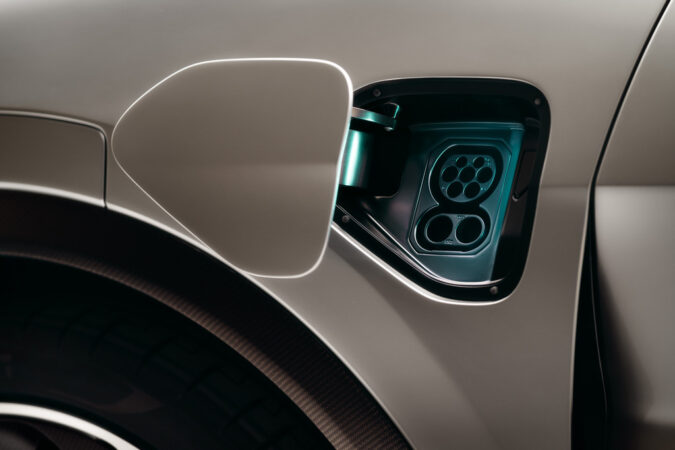 Simplify, And Add Lightness (And A Lot Of Power)
With that being said, Lotus hasn't yet abandoned its old principles of "simplify, and add lightness". The Eletre has what they call a 'porous' design. This ties in with the aerodynamics that we detailed earlier, as the Eletre's body features literal holes for improved airflow, cooling, and aero. While at the same time, cutting away as much weight as it can. It's more than sufficient given the power.
How much, you might ask? With a 4WD setup, dual motors on Lotus's new 800V architecture, and a 100kWh battery, you're looking at 600hp. An impressive figure, with a 0-60mph acceleration that targets the ultra-exclusive sub-3 second club. On the flip side, this doesn't mean that Lotus will be sacrificing its EV endurance to attain that speed. It comes with a WLTP range of around 373 miles.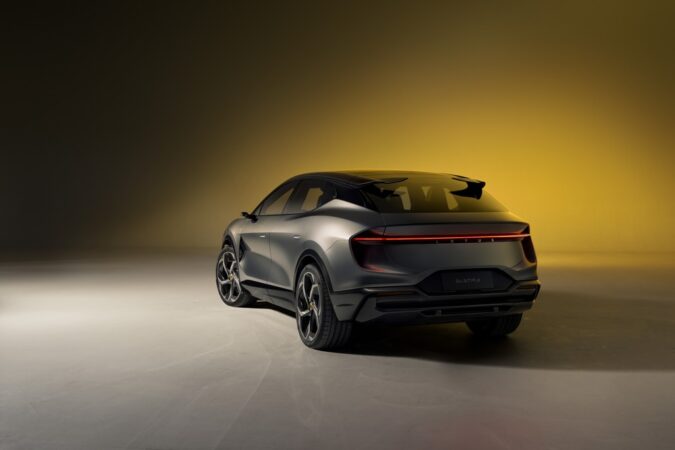 Or, roughly 600km for you metric folks. The Lotus Eletre is made compatible with a 350kWh charger, which is capable of topping up 248 miles in just 20 minutes of charging. So far, we don't yet know how the Eletre is to drive. Still, understanding that it's a Lotus, we'd expect the driving experience to be very Lotus-like. In that, it's fast, thrilling, engaging, and every bit of a driver's car-slash-SUV.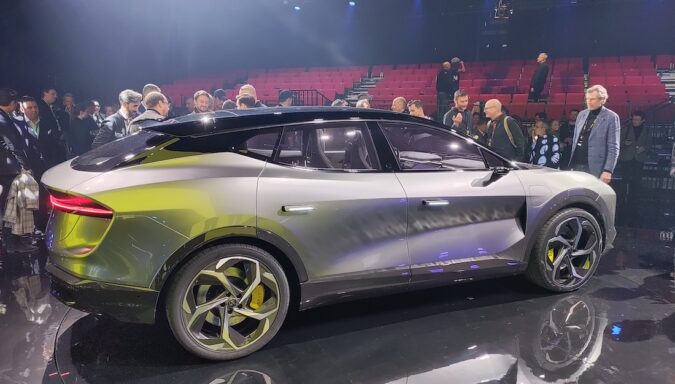 Technology In Abundance For The Lotus Eletre
But if you're not in a particular mood to be driving, then worry not, as the Eletre comes with some autonomous driving hardware. A series of LIDAR sensors are complemented with countless other sensors plastered around the Eletre. Altogether, delivering next-generation autonomy, driver assistance, and safety systems. While we're there, we need to discuss the Eletre's frankly astonishing interior.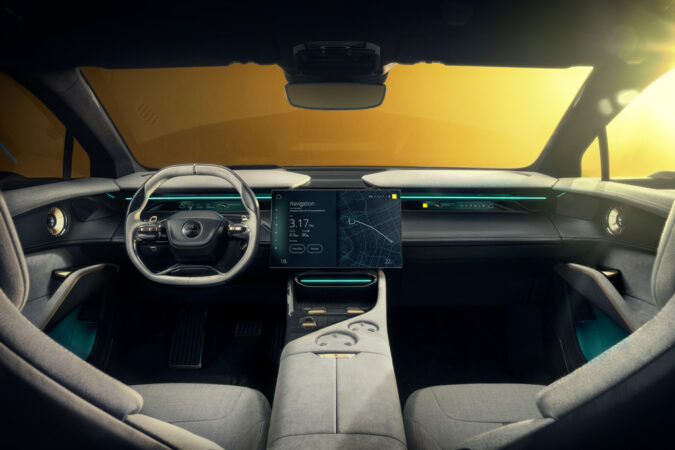 There's a futuristic nod here that's leaps and bounds above any Lotus that came before it. Elsewhere, there's a mix of sustainable microfibre and wool-blend trim, paired with carbon fibre. The weaving of the carbon finish is suitably unique and luxurious too, designed with a marble top-like finish. You get a giant central infotainment screen, but otherwise, the cockpit remains focused and uncluttered.
A Big Step Into The Unknown
From my quick get-to-know session with Lotus's new Eletre, it's an awe-inspiring spectacle. I'm quite excited to get behind the wheel and spend a bit more time with it, whenever it launches soon. Yet, I have a feeling that the idea of Lotus launching an SUV must've rubbed the wrong way with some. In particular, the purists and old-school enthusiasts, who might see this as a form of sacrilege.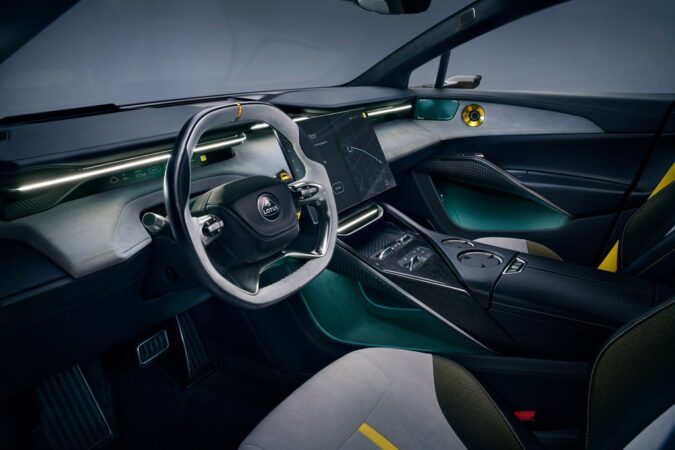 But to me (and most other people), the concept behind Lotus putting their branding, heritage, and skillset into an SUV doesn't matter one bit. If anything, I praise them for it. At the end of the day, the Eletre will be for Lotus, what the Cayenne was for Porsche 20 years ago. That alone saved Porsche and kept their war chest full enough that they could still make fantastic sports cars to this day.
For Lotus, the Eletre will be their new bread and butter, as sports cars like the Evija and Emira have a very, very, very small market. All the while, the new Eletre, which might be priced around the £100,000 mark, could sell in the thousands. It'll assuredly supplement their profits to a point where we could continue seeing Lotus develop some of the finest sports cars for years to come. So, where's the fault in that?