When thinking of Lotus you should automatically think of lightweight and high speed. The Norwich-based carmaker has firmly stuck with founder Colin Chapman's motto "Simplify, and add lightness" for virtually all of its 65-year existence. Now, it appears it's taken this motto to a new extreme with the new Lotus Elise Sprint 220.
The Numbers Obsession
Let's start with a number, 798 kg dry weight which is what the Sprint 220 weighs in at. This featherweight figure is a 41 kg saving over the outgoing model. Some of you reading this have likely had luggage that weighs more than this thing.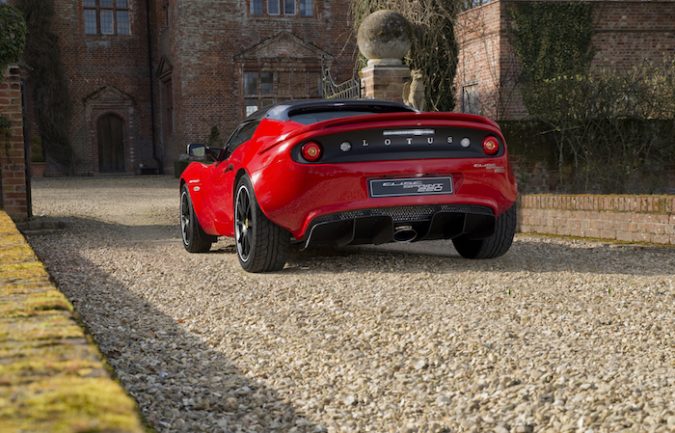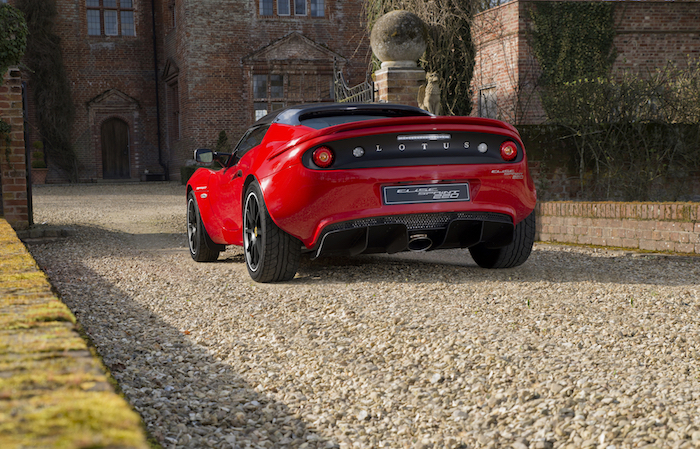 To achieve this weight figure the Lotus engineers put the Sprint 220 on a severe diet, you get the beautiful looking lightweight open-gated gear shift, this is borrowed from the Exige Sport 350. Further examples of this diet are the forged alloy wheels combined with the carbon fibre replacements for key components including the race seats, engine cover and various body panels.
This extreme weight saving continues at the back of the car where you will only find two rear light clusters as opposed to the usual four, this change shaved off 0.3 kg from the weight of the car. The battery has also been swapped out for Lithium-ion version saving a further 9 kg.
The Weight Loss Continues – On The Inside
Don't think for a minute that the inside of the Sprint 220 is a barren wasteland either, it has a new centre console which adds to the weight saving (0.8 kg reduction), and you also get some new carbon-fibre interior parts and Alcantara trim. You can even spec your car with a new in-car entertainment system, including Bluetooth and phone functionality.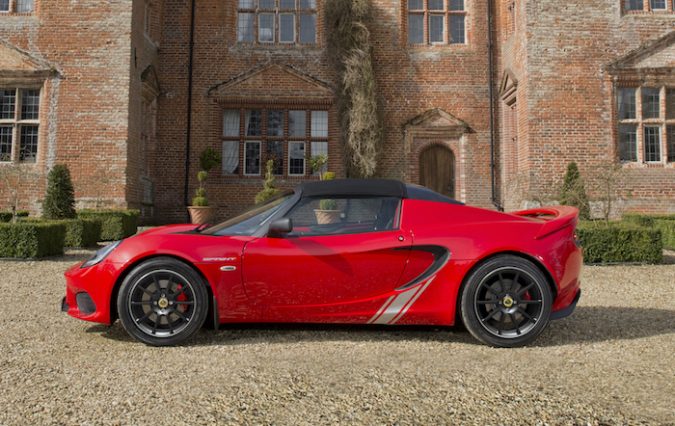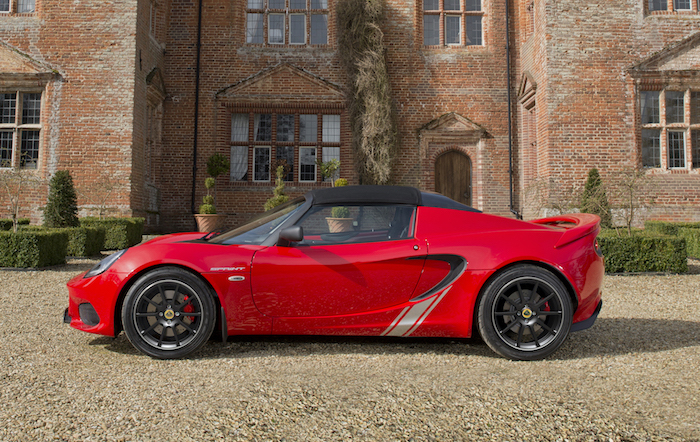 Less Weight And Aero Trickery Equals More Speed
Lotus have also given the Sprint 220 massive braking power in the form of AP Racing twin-piston front brakes along with a Brembo setup at the rear of the car. The aerodynamics have also been reworked, the flat underside features a modified airflow setup consisting rubber elements to ensure that air is cleanly channeled under the car. This is finished off by an additional diffuser at the back which helps to reduce drag and increase stability at speed.
All of this weight saving and aero tech combines with the supercharged 1.8 litre motor pushing out 217 horsepower to produce a 0-60 time of 4.1 seconds. Top speed is a reasonable 145 mph. The Sprint 220 also features three user selectable driving modes – Drive, Sport, or simply, off, which is all very Lotus-like indeed.
The Lotus Elise Sprint 220 is available to order now with deliveries starting in April 2017. Prices start from £44,300.