People also call LT tires LT metric tires. They are the best for rough driving conditions and are the kind of tire you will find on SUVs, pickups, vans, and trucks carrying heavy loads and traveling a long distance. LT tires have rigid sidewalls and deeper treads, making them different from other tires. You should read below if you are still wondering about the LT tires meaning.
LT tires are Light Truck tires and are the best for towing heavy loads. They are not the tire you use for everyday driving; they are better off-road. The internal structure of LT tires contains a steel belt, deep tread, and thick rubber, which all contribute to its stability when carrying heavy loads and its overall durability. 
Do you want to know more about LT tires, their sizes, and what they are useful for?
LT Tire Sizes
Users have long been curious about the sizes of LT tires and how to understand them. Typically LT sizes can be challenging to figure out because they are very different from other tire sizes you are familiar with.
First, you must understand that LT sizes have different names; people call LT tires, Numeric, Wide Base, or Floating Sizes. Also, you should note that LT tires are available in inches, so it's not going to be similar to a metric size with LT stamped on it. The LT description usually comes after the size instead of before.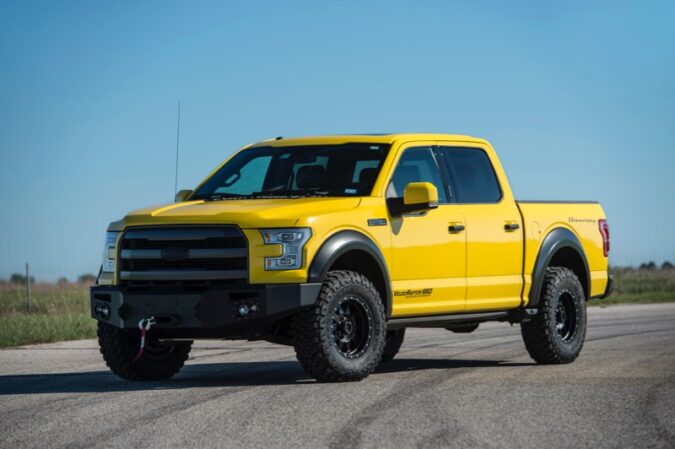 Tire Size
Whenever you want to switch tires for your vehicle, you must understand how to read tire size to select the best. Fortunately, knowing the exact tire size is simple, and you can get all the information you need in your owner's manual. Also, physical measurements such as width and diameter are helpful too.
If you can't locate your vehicle's owner's manual, you can also find a tire fit guide around your gas tank hatch, the driver's side door jamb, and inside your glove box door. You can also get information about your tire size on the sidewall of your current tires. Common tire sizes include;
14-inch diameter tires
15-inch diameter tires
17-inch diameter tires
18-inch diameter tires
19-inch diameter tires
20-inch diameter tires
21-inch diameter tires
22-inch diameter tires
Understanding Tire Sizes
Understanding the sizes of tires can be confusing and challenging. To check for your tire size, you'll find some numbers on the sidewall listed in millimeters while others are in inches. When buying a new tire, you should select a tire for your car based on how and where you drive. You'll find the standard tire size in the user manual.
If you want to switch to another tire, check the numbers on your existing tire to determine which tire to purchase. The numbers and indicators on the sidewall of your tire are passing information. What do they mean?
1. Tire Type
The first letter indicates the class of tire. P stands for passenger vehicle tire. LT stands for light truck tires designed for vehicles and cars carrying heavy loads on rough terrain. ST stands for Special Trailer. These tires are for all kinds of trailers, including the fifth wheel and utility trailers.
Note that if you can't find a letter before the first digit, it's a metric tire that people call European size. You will also find the European size tires in millimeters, but their load capacity differs from those of P or LT tires.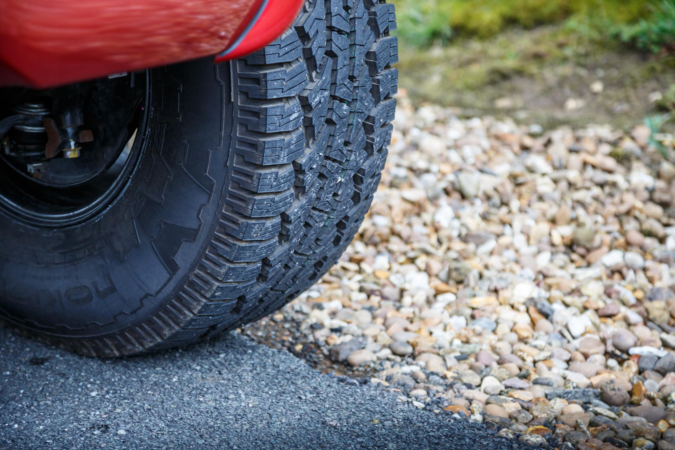 2. Tire Width
The three-digit number you will find after the letter gives information about the tire's width in millimeters. You can also call it the section width.
3. Aspect Ratio
Aspect ratio indicates how tall or high the tire's sidewall is. You will find the two-digit aspect ratio after the forward-slash from the width number. The aspect ratio is always in percentage on the sidewall.
4. Construction Type
R is for radial tires, which is the standard for most tires till today. They are unique and popular because they have better rolling resistance that ensures better gas mileage and excellent road grip and offers comfortable rides and durability (more so if you know how to get better gas mileage).
5. Wheel Diameter
The two-digit indicates wheel diameter in inches. It's the distance between the two places where you seal the tire to the wheel.
6. Load Index
It can be two or three-digit, indicating the tire load index. The load index symbol describes how much load a tire can carry.
7. Speed Rating
The last letter on the tire indicates the tire speed rating. This shows the speed it can travel for a particular time. A tire that has a high-speed rating will handle heat well and provide more speed control. A tire with a speed rating "S" can provide up to 112mph, while a tire with the rating "R" will provide up to 106mph.
You need to note that this is not the required cruising speed but the maximum speed that the tire can produce. Below are the most common letters that indicate speed rating and the top speed they provide.

Q – 99mph
R – 106mph
S – 112mph
T – 118mph
U – 124mph
H – 130mph
V – 149mph
W – 168mph
Y – 186mph
ZR – 186+ mph
8. Rim Diameter
If you select a tire with the P225/70R16 91S, the best rim for it will be a 16-inch diameter rim. Whenever you want to change your rim size, you will also have to change your tire size. Using a tire made for a 16-inch wheel diameter on a 20-inch rim may be harmful to your vehicle.
Compare Tire Sizes
Installing the right tire for your truck or SUV goes a long way in affecting the overall performance of your vehicle. Before you switch tires, you can use online tire size calculators to choose the exact size for your car. You don't need to be a tire guru to use these calculations; you just need to know how to interpret the information.
Once you enter a tire size on the calculator, it displays some information, such as
Tire section width
Rim width range
Overall diameter
Revolutions per mile
Speedometer differences
LT Tires Meaning: #1. Tire Section Width
The tire's width is essential for preventing all sorts of clearance issues. A big tire can scratch or crack the wheel or suspension component, especially when you turn the wheels. Also, a big tire can lower gas mileage.
LT Tires Meaning: #2. Rim Width Range
Note that any tire you choose can only fit on wheels within a particular range. A big, wide, or too narrow tire each has a specific wheel, and if it's too big or too small for the wheel, it may result in tire failure.
LT Tires Meaning: #3. Overall Diameter
You need to know the overall diameter of your car tire because different heights rotate and function at different speeds. The overall diameter can affect the speedometer, odometer, ABS, etc. Ensure the overall diameter of the tire you choose is within 3% of the height of the original stock tires.
LT Tires Meaning: #4. Revolution Per Mile
A tall tire will cover more distance as the wheel rotates because it has a large circumference. Also, a taller tire will have a lower rotation per mile, while a shorter tire will have a higher rotation per mile. You can use the revolution per mile to calculate several vehicle parts, such as the speedometer and odometer.
LT Tires Meaning: #5. Speedometer Difference
If you just recently changed your car tire and the height is different from that of your stock tire, It will cause your speedometer and odometer to be inaccurate. Your speedometer will read slower with a tall tire, and the speedometer will read faster with a short tire. Comparing tire sizes will make you select the right one for your car or truck using all these diameters.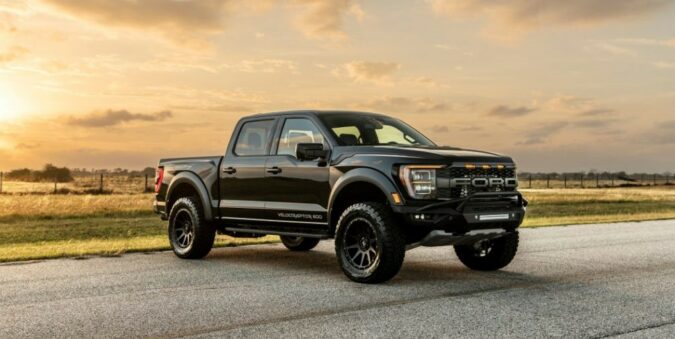 LT Tires
LT tires can handle heavy loads, and they are the best sets of tires for SUVs, trucks, and vans. They are the best tires for cargo hauling. All LT tires are made of a rubber compound that can resist wear and tear for a very long time. This contributes to their durability and toughness.
LT tires are also hydroplaning resistant, and they reduce driving difficulties mainly because of the unique tread pattern they contain. LT tires differ in construction if you want to compare them to any kind of tire because of the materials that go into their production. They offer higher loading and carrying capacities and are the best for heavy trucks and vehicles that carry heavy loads on and off-road.
LT tires are expensive, and this is because of their durability, weight, and technological features used in their production.
LT On Tires Mean
People mostly take It as a tire rating instead of a category of tires. LT on a tire means light truck, which means that these tires are specifically for trucks and SUVs. You will mostly find the label LT in front of your tire size.
Metric To Standard Tire Conversion
Knowing the metric tire conversion can be very difficult. For instance, on inch tire sizes, the first number gives information about the height while the second indicates the width. However, with metric tire sizes, the first number indicates the width while the second number indicates the sidewall height.
Adding the sidewalls and the rim diameter will give you the correct tire height. You can use a calculator to find the metric tire conversion or browse tires online by choosing the one you want from different options.
Best Light Truck Tires
Light truck tires are top-rated because of their durability, toughness, and ability to tow heavy loads on any terrain. If you are thinking of getting a light truck tire and don't know which one to get, here are the best you can choose.
LT Tires Meaning, Best Options: #1. Michelin Defender LTX M/S
Thinking of the best light truck tire to buy, the Michelin Defender comes first, and you can't go wrong selecting this tire. Its on-road performance is second to none; on the street or highway, the Defender will give you the best traction on dry or wet surfaces. The Michelin Defender handles bumps well and is not noisy on highways.
Also, it comes with an excellent 70,000-mile treadwear warranty and cut and chip-resistant casing that you can use while driving on hard surfaces. It offers the best handling, stability, braking, and excellent rain performance on dry surfaces. It is the best for towing and hauling.
LT Tires Meaning, Best Options: #2. Cooper Discoverer HTP
The Discoverer comes close to the Defender LTX features, but the differences are clear. However, if you want to consider the price, the Discoverer is more affordable. The Cooper provides one of the best traction you can get on the road, braking on dry and wet surfaces is excellent too. It has outstanding highway stability on dry and wet surfaces, offers a comfortable ride, and is not noisy.
As affordable as the Discoverer is, you will still have access to a 65,000-mile treadwear warranty and tough casing. Also, the Cooper performs well in the rain.
LT Tires Meaning, Best Options: #3. General Grabber HTS 60
The Grabber HTS is one of the people's favorite light truck tires because of its affordability and overall performance. The Grabber offers safe traction on wet and dry surfaces with or without a trailer attached. It is not noisy on the highway; it is durable, rugged, and can be helpful for some off-road duties. The quality is excellent too.
LT Tires Meaning, Best Options: #4. Bridgestone Dueler H/L Alenza Plus
If you are a driver who doesn't use the utility side of things, the Dueler Alenza is the best light truck tire. The Dueler offers everything you need in a tire, including comfort, quietness, and overall performance. You can use it on both dry and wet surfaces without worrying. It offers 80,000 miles treadwear warranty, and you can use it in lightly snowy areas. It provides excellent handling and braking on dry and wet surfaces.
LT Tires Meaning, Best Options: #5. Continental Crosscontact LX25 With Ecoplus+ Technology
In terms of performance, the Continental Crosscontact comes close to Dueler Alenza plus. It performs well on dry, wet, and snowy surfaces and handles bumps. It's not noisy on the highway and uses low-rolling technology for outstanding fuel economy. In addition, it offers a 70,000-mile warranty and provides the best hauling and braking in the rain.
LT Tires Meaning, Best Options: #6. Goodyear Wrangler All-Terrain Adventure With Kevlar
For durability, you won't find any other tire better than the Goodyear Wrangler. It provides one of the safest traction for off-road duties on mud, rocks, and snow. Manufacturers construct the Goodyear Wrangler to resist cuts and punctures, offering a great 60,000-mile treadwear warranty.
LT Tires Meaning, Best Options: #7. Continental Terraincontact A/T
The Terrain Contact A/T can do well on all terrain while giving you the safest ride on wet and dry surfaces. It's suitable for off-road activities as it can perform well on hard-packed surfaces, it's the quietest LT tire, and offers a comfortable ride. The continental offers an excellent 60,000-mile treadwear warranty.
LT Tires Meaning, Best Options: #8. Goodyear Wrangler MT/R With Kevlar
The Wrangler MT/R is just like a pacesetter for most all-terrain tires. It offers the best off-road traction on wet and dry surfaces, large rocks, and deep mud. The Wrangler MT/R is tough, and the toughness contributes to its durability; you can use it on the street because of its excellent highway stability.
LT Tires Meaning, Best Options: #9. Falken Ziex S/Tz05
The Falken Ziex is the best if you are thinking of improving the street handling of your vehicle. Apart from the fact that this tire is affordable, you will enjoy every feature you need from a high-performance tire. The braking over wet and dry surfaces is one of the safest, and it is quiet on the road too. The steering feel is top-notch and offers excellent grip and stability on dry surfaces.
LT Tires Meaning, Best Options: #10. Michelin Latitude X-Ice Xi2
In terms of performance, no other winter tire can offer you what the Michelin Latitude offers. It's the best tire for winter, especially in snow and ice, and it comes with an excellent 40,000-mile treadwear warranty; you won't get that from any winter tire.
Tire Basics: Understanding LT Tires for Trucks, SUVs, and Vans
The letters "LT" on a tire signify that it is a "Light Truck-metric" size designed for heavy loads and towing.
An "LT" tire size that ends with a letter "P" means it's a "Flotation Light Truck" tire designed for off-road use.
LT tires are built differently from passenger tires, with beefed-up internal belts and cords to support extra weight and heat.
LT tires have squared-off shoulders and a more aggressive tread pattern, which can generate more road noise and affect fuel mileage.
Whether you need LT tires depends on your vehicle's weight and usage; they are ideal for heavy-duty trucks and SUVs used for towing and carrying cargo.
LT tires do not increase the overall load capacity of a vehicle, which is determined by the manufacturer's specifications.
It's important to check the sticker in your driver's door jam or owner's manual for maximum weight and load ratings and original tire sizing and classification.
There is no mileage warranty for LT tires because heavy-duty use makes wear unpredictable, and they may wear quicker than passenger tires.
If you regularly drive through fields or loose sediment, flotation LT tires are suitable, but they are not ideal for regular use on the road.
Consult a tire professional if you have doubts about which type of tire is best for your vehicle and needs.
Frequently Asked Questions On LT Tires Meaning
Here are some popular FAQs:
How To Read Tire Sizes
To read tire sizes effectively, check the letters and digits on the sidewall of your tire, and you will get the information you need. The numbers and letters contain information about your tire's size, type, and performance. The digits and letters indicate the tire width, aspect ratio, construction, wheel diameter, load index, and your tire's speed rating.
What Does Tire Size Mean
Tire size means your car tire's width, height, and diameter. You measure the width in millimeters to show how wide the tire is from side to side; you measure the height in a height-to-width ratio. Then finally, the diameter, which you will measure in inches to know the size of the rim or wheel the tire will fit into.
How Do Tire Sizes Work
The primary function of tire size is to select the best tire for your vehicle whenever you want to switch from the stock tire. You can find the size of your tire on its sidewall or the tire and loading information sticker beside the driver door frame. If you have swapped your car tire, the size may differ from what you find on the sticker.
What Is An LT Tire
LT tires or LT-metric tires have rigid sidewalls and deeper treads. Their heavy construction makes them the most suitable for towing heavy loads and driving on rough terrain. Also, LT tires offer excellent handling whenever you haul any heavy load. They are the best for off-road duties and are durable.
How To Determine Tire Size
To determine the size of your car tire, check the owner's manual of your car in the glove compartment or check the tire information sticker beside the driver's side door. Those two elements contain the information you need to choose the right tire size for your vehicle.
How To Tell The Size Of A Tire
You can tell the tire size by checking its sidewalls, the owner's manual of the car, or by physical height measurement with other tires.
What Does SL Mean On A Tire
SL stands for standard load, and the ply rating is 4. Most passenger tires are SL, but you can also use SL tires on some light trucks and SUVs. SL tires are produced for speed ratings of about 112mph and load index of 100 and more. They are primarily for passenger cars and light trucks, but you can also tow heavy loads with them though it's dangerous.
What Size Tire Do I Need
You need a tire size that will fit your rim perfectly and make driving easier. Tires bigger than your wheel will affect other car parts like the speedometer and make driving very difficult.
How Much Does A Car Tire Weigh
An average passenger vehicle tire should weigh about 27 pounds (12kg), while the rim will weigh 30 pounds (14kg) or up to 50 to 60 Ibs in total. Also, the type of tire determines the weight and overall size.
What Does ST On A Tire Mean
ST stands for Special Trailer; tire sizes specially made for trailers, including fifth wheels and other travel trailers. You can also use ST tires for boats and utility trailers because they have thicker sidewalls and are made from durable materials. ST tires are the best for towing heavier vertical loads because they have higher operating pressure.
What Is A Light Truck
A light truck or light duty truck is very similar to a car, its payload capacity is below 4,000 pounds, and it offers the same fuel economy as vans, minivans, and SUVs. A light truck is a small or midsize pickup truck with a small engine and wheelbase. Most light trucks have better gas mileage, and they are affordable.
What Do The Numbers On Tire Sizes Mean
Every tire has three numbers that carry specific information. The first number indicates the width. For instance, if you see 205/65 R 15 on your tire, the 205 means the tire is 205 millimeters wide from each side. 65 indicates the aspect ratio, showing that the tire is 65% tall; the aspect ratio also determines the tire's sidewall. The last number, which is 15, is the rim diameter that indicates the wheel that the tire will fit in.
Conclusion On LT Tires Meaning
LT tires are the best pick for light trucks, SUVs, and vans. They offer excellent handling and braking on wet and dry surfaces, are the best for towing heavy loads, and are durable. There are different LT tires; check the list above and choose the one you want.