With customers including David Beckham, Ronan Keating and many more, prominent luxury hand car wash business H2O is now open at Intu Trafford Center, Manchester and I wanted to get a first hand taste of what makes H2O so good and see what they could do with my car. This latest location promises to deliver the same quality experience as its other locations across some of the UK's most prestigious shopping centres and is the brainchild of Colin Thomas, a Belfast-born entrepreneur.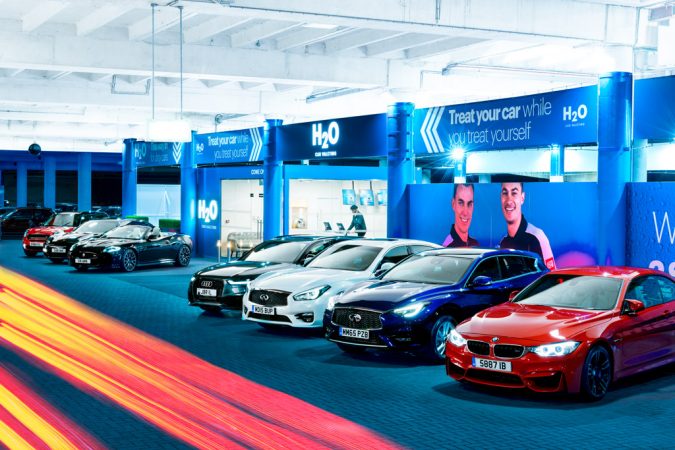 The Winning Touch
H2O's winning formula comes from their dedication to providing a hassle free and friendly customer experience along with luxurious car valeting treatments. More than just a car wash!
This was certainly true when I visited. The customer care advisor met me by my car (very valet parking style!). I was impressed by the way I wasn't just another sale. My car was inspected and I was advised the best treatment for my car given my price range and time available. Refreshing to see and complete peace of mind with my car being looked after until my return. A nice way to drop your car of for all shopaholics and corporates knowing it's one less worry whilst spending time in the centre.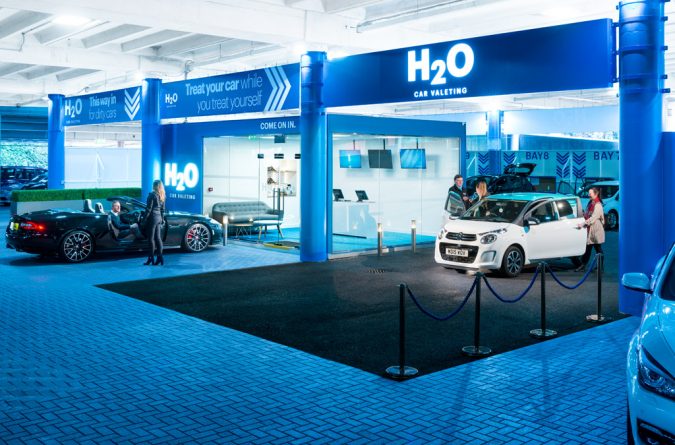 You quickly realised why there is high demand for H2O's services as Colin explained and negotiations are underway to bring the H2O experience to more of the UK's finest shopping destinations.
H20 Car Valeting Packages
H20 Car Valeting offers a wide range of luxury valeting packages, which are listed under a star rating and are available in 1-2 hour slots. The One Star package is the entry level service offering a luxury hand wash along with interior care. The flagship 5 star service, delivers a comprehensive interior and exterior clean along with high definition waxing, treatments for your leather and plastics as well as a detailed vacuuming. I opted for the Seasonal Special, their most popular package mixing interior clean and exterior wash complete with HD Wax.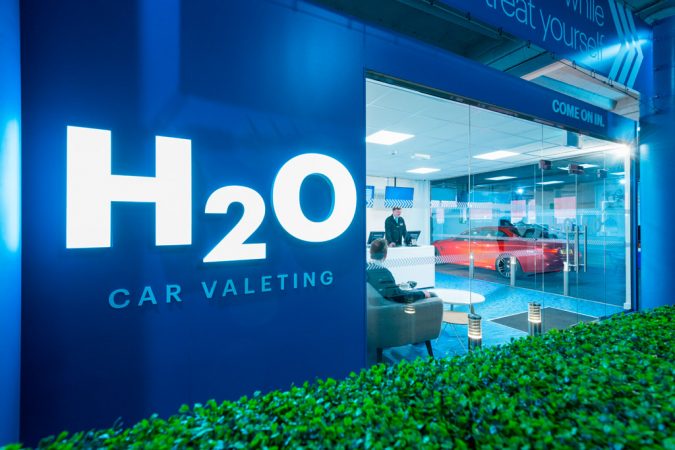 The H2O Promise
H2O prides itself on delivering market leading services using fully trained valeters, high quality products from leading global car care company Autoglym and a robust customer care programme which sees satisfaction ratings of 90%+. It certainly shows. Valeters and customer advisors all immaculately dressed in H2O uniforms and the site was spotless. You can see why customers are so impressed. Every car seems to be treated with the same care and attention.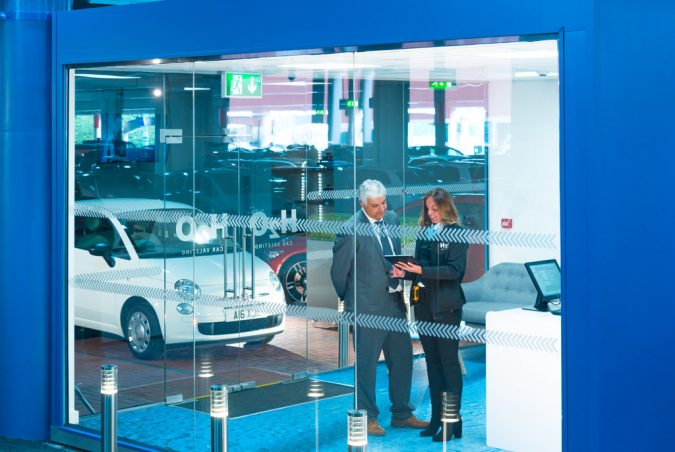 New locations, New Brand Vision
The new H2O Centre in Manchester shows off a new brand style which will be adopted by its existing stores at Bullring, Birmingham and Westfield, London. It all looks very professional and I saw many a customer walk into the new welcoming reception area and be gob smacked with the care, attention and detail every car and customer gets.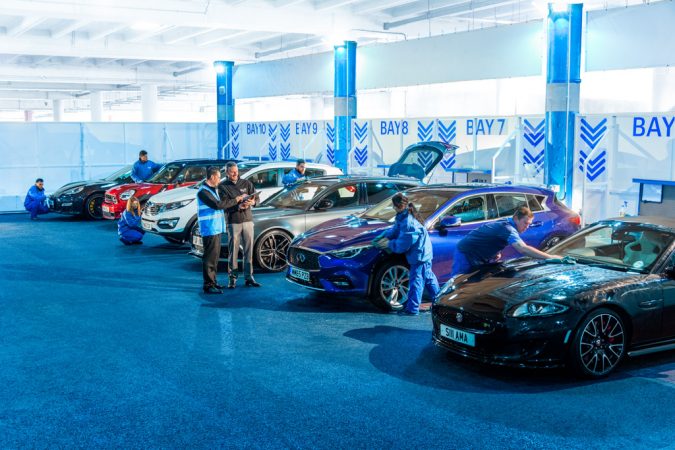 Did I enjoy my experience at H2O? Most definitely. Even down to the nice little touches. The customer advisor offered to carry my bags to my car! Well done H2O. You have certainly raised the bar….
H2O have launched a new website where you can see all services, locations, prices and within a few easy steps make a booking online. If you love your car, you've got to try out H20's services. your car deserves it and will want to keep coming back for more.