When it comes to purchasing your next vehicle, there are a lot of things to consider. Who are you as a person? What do you require the car to do for you? Does it suit the requirements for your lifestyle? Will it continue to suit your lifestyle as things change over the next few years of ownership? This is why buying a car can be a tricky business. But it doesn't have to be. Some of you may need to buy a car to suit and advancement in your career. Or perhaps it's a treat.  Perhaps you have had a promotion in work, or you require to be in your car much more visiting clients and customers. You now need the executive car to match your new executive status.
There are a lot of things you may need to consider when purchasing your next executive vehicle.
Fuel consumption
Depending on the type of driving you do, the fuel consumption is going to be important. For more luxury marketed vehicles, performance is a key quality.
Comfort and interior finish
For many, your car is like a mobile office. So it's essential to take into account the comfort and styling of the interior. Making sure those seats are comfortable.
The driving experience
Driving all the time can be repetitious and mundane. So having a vehicle that feels good to drive will make this aspect a whole lot easier to deal with.
How it looks on the road
Finally, you have this executive status. You want to make sure that presence is known. For many a first impression is the only impression you get to make.
With all of the above in mind, here are some of the luxury cars that are guaranteed to give you that executive status.
Mercedes CLS-Class saloon
The Mercedes CLS is based on the E-class but it has a more sleek and stylish look about it. With coupe style body and sloping exterior, it makes a great impression on the road. It has a well-equipped interior and has a real focus on the handling aspects of the drive. Depending on the model you go for this can give a very good fuel efficiency considering the size. For example, the 250d edition can give approximately 55mpg (depending on how you drive the car) meaning it could be the perfect choice for you.
BMW 5 Series Saloon
One of the original executive cars and still going strong is the BMW 5 series. Its current model is one of it's best, according to critics. This car could be described as driving around in your armchair. It has a very luxurious feel in the interior and the seating position and style is fantastic. It has a high-quality feel to it and offers plenty of space. The most popular would be the 520d diesel engine. This engine size would give you a whopping 62mpg (depending on how you drive) meaning it makes the perfect choice to be an executive car.
You could also consider the high-performance M5 model which blends the comfort and luxurious feel with the supercar drive.  If you want to look into the BMW range more closely, then consider visiting Group 1 Automotive.
Audi A6 Saloon
The Audi A6 is a real people pleaser. Most would consider the Audi brand to be in the prestige market. But it can be an affordable choice meaning you get the best of both worlds. The styling on the A6 is sleek, and the interior boasts a roomy, luxurious feel. The A6 is well-equipped with all the latest gadgets you would require. It's beautifully put together with lot's of soft touch leather features. The 2.0 litre TDI is a powerful diesel engine but yet still provides an excellent fuel efficiency.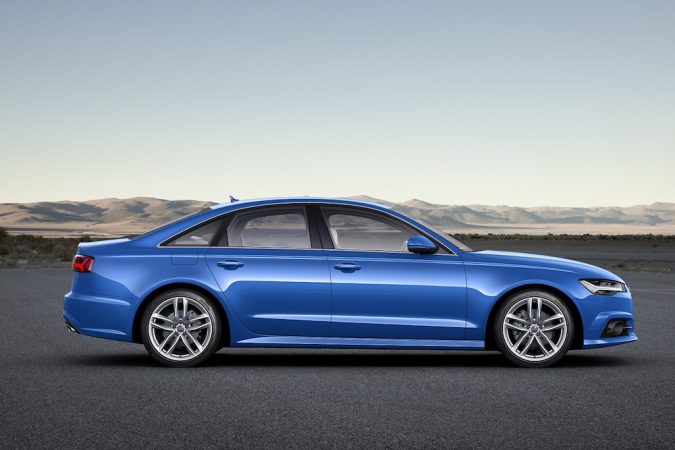 There is also a performance model available in the A6 range which would provide a more supercar driving experience. What's even better is the Quattro four-wheel drive range. This will give you more reassurance in driving during the winter conditions of ice and snow.
Jaguar XF Saloon
The Jaguar XF has been argued as one of the most good looking executive cars on the market today. I suppose this is down to your personal taste. But it does have major kerb appeal. It has a real sporty appearance with a sleek design. It has been said in many reviews that the driving experience matches its kerb appeal and is very enjoyable. There are fuel efficient diesel engines to choose from. Or if running costs aren't a worry then there is the petrol version to consider, which offers a real supercar feel drive. If there were one critique to this car, it would be the sloping roof at the rear. Critics have said that this affects the general headroom in the vehicle. It would all be based on how you feel in the car, though.
Volvo S60 Saloon
You don't see many of these on the road, but that doesn't mean that this car doesn't tick all the boxes as an excellent executive vehicle. Perhaps more suited to the individual who would rather just be there, than shout from the rooftops about what they have. A less pretentious choice. However, the Volvo has bags of style on the exterior with a solid easy to use interior. The seating positions are good and there is plenty of space. Some of the engines have recorded a fuel efficiency of up to 80mpg (depending on how you drive) which is quite incredible for a car of this size. The only things critics have said about this car is the boot capacity isn't as large as some of the other vehicles out there on the market. But if that doesn't bother you then it's well worth considering the Volvo.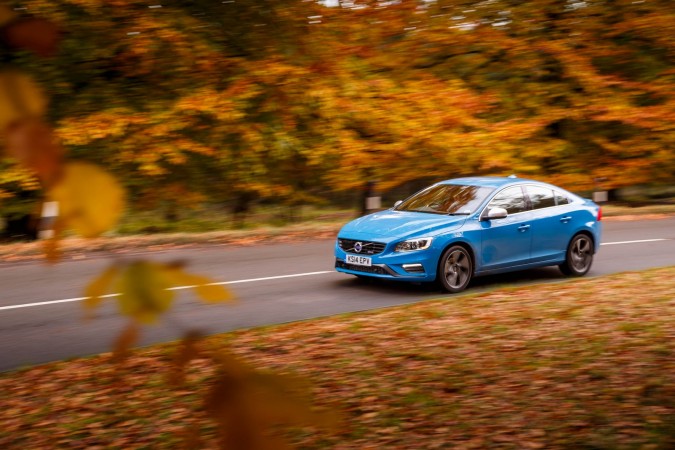 With all of these vehicles, you can read reviews and critics opinions until you can't read anymore. The best and only advice would be to get out in each car you prefer and drive them. Sit in them and make sure they cover every aspect of what you require. It's so easy to fall in love with the style or how it feels to drive. But if it doesn't feel comfortable to sit in, you are spending a lot of money to feel that way every day. All of the above cars are tried and tested by many, so I am sure one of them would suit all your needs. Make sure you are aware of your priorities before visiting a dealership. This will enable you to walk away having made the right purchase for you. Good luck.