With an EV revolution awaiting, it's typical to see loads of concept cars plenty these days, each one envisioning what the future of mobility might look like. Oftentimes, it's hard to say for sure if a particular concept car really does foreshadow the years to come. But whether they succeed or not, all I want to do is appreciate some of the coolness that these concept cars showcase.
One such example is the 'The Next Day' concept, in collaboration between Envisage Group and Lynk & Co. To my eyes, it's an exercise in trying to make the most jaw-dropping concept cars in the world, and it sure worked. From the outside, The Next Day concept almost looks like a very ordinary, albeit futuristic saloon. It's only when you open the doors that you notice what it is.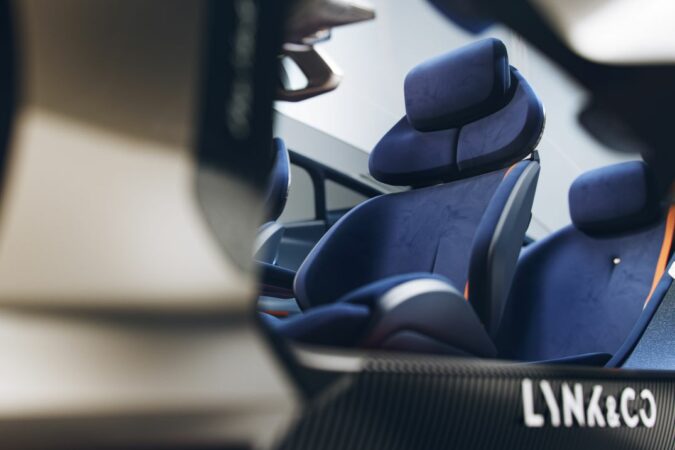 A Look Into The Future?
The Next Day concept has one of the coolest door designs that I've ever seen. It's got front and rear-hinged butterfly doors. This would no doubt make getting in and out quite the occasion. A set of neat doors isn't the end of what makes this concept car highly eye-catching, too. There's an extensive glasshouse throughout the car, opening up the cabin to the world around you.
Then, there's the interior. The seats are trimmed in Denim, accented with bright orange cloths, carpeting, and stitching. Also, take a look at that steering wheel! Why have a gauge cluster on your dash, when you could have it mounted inside the steering wheel? As is the case with a lot of cars today, there's a plethora of screens everywhere. I wonder if they'll ever build this…