Have you ever noticed the phrase "cruise main" in your Honda vehicle and been unsure of what it meant? The phrase main cruise in a Honda is used to refer to a mechanism that aids in maintaining speed. There's a chance you've never used it. However, it's something to take into account if you're planning a lengthy road trip.
The cruise control system maintains a preset cruising speed by using an electronic throttle. To keep the vehicle moving at the desired pace and avoid exceeding the speed limit, the cruise main will automatically alter the idle speed and throttle position.
When activated, this technology will automatically adjust the speed of your vehicle so that it maintains the predetermined cruising speed even if you take your foot off the gas pedal. Keep reading to learn more and understand the main cruise feature of Honda along with all others included in the "Honda Sensing" suite of features.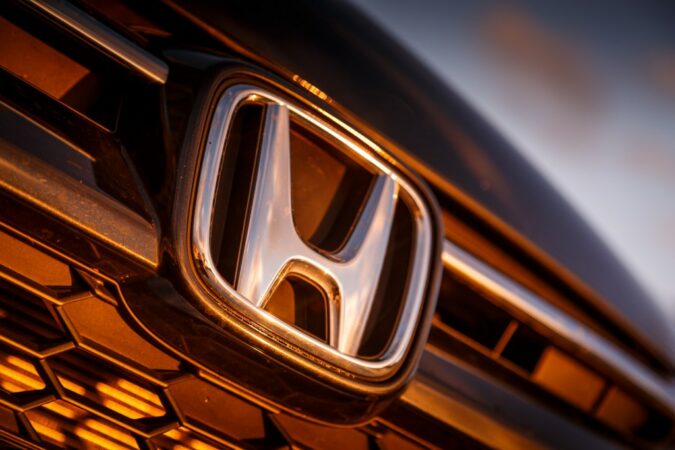 Cruise Main
Cruise Control
More than 50 years ago, automakers introduced cruise control to the American public. It was marketed as a technique to maintain a steady, safe speed on the highway and a means of fuel conservation. Both of these statements were true, even though the fuel savings were modest.
It's easy to use; just turn on the system in your car, go up to your required cruising speed, and set it. Until the driver applies the brake, the system takes over the accelerator and keeps the desired speed constant. It is as simple as that.
For the next 35 years, automotive engineers made minor adjustments to cruise control. However, the initial technology that was introduced in the 1958 Chrysler Imperial was pretty much the extent of cruise control's development. It was still up to the driver to respond and apply the brakes.
By the early 1990s, Japanese automakers had included a sort of forward collision warning in their cruise control. Cruise control with self-braking didn't enter the mainstream until Mercedes-Benz created its Distronic version.
It debuted for Mercedes on the 1999 S-Class. In essence, the 1999 S-Class established the cornerstone of the foundation for self-driving cars. Additionally, it also introduced adaptive cruise control (ACC).
Cruise Control Symbol
A speedometer icon with an arrow pointing in the direction of a preset speed will frequently represent the cruise control system. A green light will appear when it has been successfully set, while an amber, orange or yellow light can mean that the system is malfunctioning or that cruise control is enabled but not yet configured.
The majority of cruise control lights employ two distinct colors to indicate the system's current status. The cruise control light will often be orange when the system is turned on but no speed has been set. This indicator will become green once a speed has been set.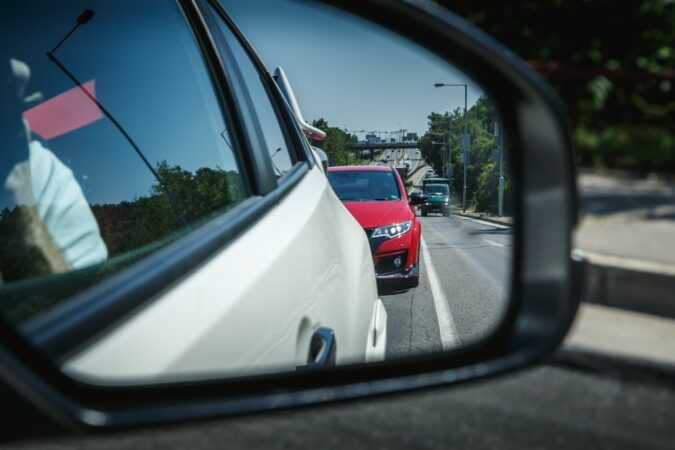 This indicator will remain orange if the computer has encountered or found a problem. It probably won't turn off until the issue has been resolved. In order to assist you in determining the root of the problem, the computer will also save a code in its memory.
To avoid any issues, the cruise control will also be turned off for a while. A blown fuse, a broken brake switch, or a broken speed sensor (be wary of the symptoms of a faulty speed sensor) are a few typical defects that can turn this light on.
You can drive your car even if this light is on if everything is operating as planned. Typically, only the cruise control will be impacted if a problem has been found. However, some of these flaws, though, can interfere with the car's other driving systems.
It is usually preferable to get the car inspected if you find the light consistently orange. So that any problems can be fixed and hazardous situations can be avoided.
Adaptive Cruise Control (ACC)
Although cruise control is still the most common speed control available on modern cars today, adaptive cruise control has begun to gain popularity. It is becoming a standard feature or an available option on more and more car models. Nevertheless, what is adaptive cruise control and how does it operate? Let's see.
The sophistication of adaptive cruise control systems varies between automakers and occasionally even between models. The names of them also differ. Genesis, for instance, refers to it as Smart Cruise Control, whereas BMW refers to it as Distance Control.
ACC greatly eases commutes and road trips by maintaining a safe preset speed while keeping a safe following distance from the vehicles in front of it. To track the traffic in front of your car, it may make use of a forward-facing camera, a binocular computer vision system, radar, laser, or a combination of these technologies.
It reacts to keep the predetermined following distance when it detects a slowdown or a stop in the traffic flow. Some systems, as previously mentioned, will completely halt your car in order to match traffic flow.
Then, once the traffic flow resumes, even more, intelligent systems accelerate the car forward. These include a host of assisting, predictive, and multi-sensor systems.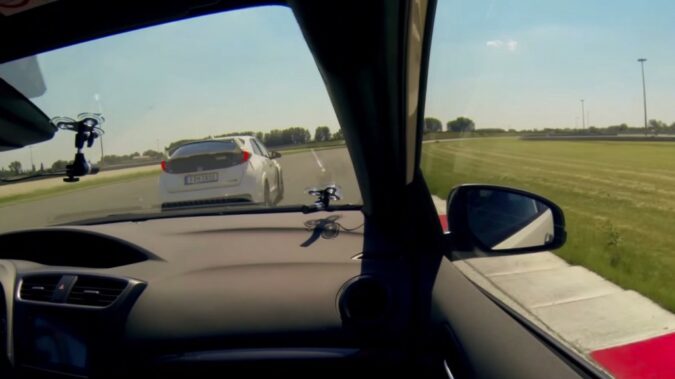 Adaptive Cruise Control vs Cruise Control
We took some time getting used to ACC. The maintained following distance could not be preset in the earlier systems. As a result, a car six or seven car lengths in front of you coming into your lane almost caused an airbag deployment.
However, we have grown acclimated to ACC systems as they developed and improved. Regular cruise control is now considered primitive.
Main Cruise Honda: Advantages Of Adaptive Cruise Control
1. Ease Of Use
Without a doubt, ACC's main advantage is that it helps drivers unwind a little bit. To respond to traffic flow, the system takes control of slowing down and speeding up. While the technology takes on the responsibility of keeping up with traffic flow, the driver does not relinquish control.
It is possible to tinker with the ACC system and become familiar with it with minimal practice. This is especially helpful if a driver is unwilling or unable to read the car manual before getting behind the wheel.
2. Stop And Go Feature
With more sophisticated systems, ACC takes full control of both braking and acceleration. In other words, it has the ability to completely stop the car and then accelerate once traffic is moving again.
Some systems will disconnect after stopping, forcing the driver to press the "Resume" button or press the gas pedal to restart the vehicle. However, more advanced systems will start moving forward automatically after coming to a complete halt.
And if you're curious, we do have guides on the gas pedal being on the right or left, as well as which is the gas and brake pedals, for all you new drivers out there.
Main Cruise Honda: Disadvantages Of Adaptive Cruise Control
1. Lack Of Autonomy
Regardless of how advanced an ACC system is, the driver must remain attentive. The surrounding vehicles' thoughts cannot be read by ACC. It simply responds to what other cars are doing. It is still your obligation to anticipate other drivers' conduct.
2. Lack Of Stop And Go In Some Cars
When the flow of traffic ceases, ACC systems without a complete stop-and-go feature will only slow the car down. The driver must then fully stop it. Even if an ACC system does completely stop the car, the driver might still need to reactivate the system in order to resume motion.
3. Lack Of Auto Lane Change
While it can keep the vehicle traveling at the predetermined speed, an ACC system by itself cannot change lanes. As a result, if you're driving carelessly, you can notice that your car is traveling much slower than the speed limit.
This is the result of your car slowly approaching a slow-moving car and then steadily slowing down to match its speed. The driver staying engaged is super-important for this reason as well.
Adaptive Cruise Control With Stop And Go
Using radar and camera sensors, adaptive cruise control with stop-and-go adjusts the speed of your car to keep a certain distance from the car in front of you in the same lane. It makes your car follow the one in front of you until it comes to a complete stop.
Additionally, you can use the system to maintain a fixed pace while stopping and following the car in front of you. In order to give drivers information about objects they can't normally see around their vehicles, adaptive cruise and other "Advanced Driver Assistance Systems" (ADAS) use cameras, radar, lidar, laser, and/or ultrasound.
Adaptive Cruise Control With Low-Speed Follow
Honda calls its Adaptive Cruise Control system "Adaptive Cruise Control with Low Speed Follow". Without having to keep your foot on the brake or gas pedal, the technology helps you maintain a consistent speed and separates you from the car in front of you.
When a car is in front of you within the predetermined ACC range, ACC detects it using a camera hidden behind the rearview mirror. The ACC system keeps the vehicle's preset following intervals by maintaining or decelerating the preset speed.
There is an Interval button on the steering wheel that allows you to change the distance between you and the vehicle being detected in front of you. The following-interval setting cycles through extra-long, long, middle, and short following intervals with each push of the button.
Your car begins to slow down when a car in front of you is seen moving at a slower rate than the speed you have chosen. The beeper sounds and a message is displayed on the driver information interface if a vehicle detected in front of you slows down suddenly or if another vehicle cuts in front of you.
In order to keep a safe, pre-determined distance between you and the vehicle in front of you while they vary their speed, "Low-Speed Follow" uses a camera hidden behind the rear-view mirror and a radar sensor.
If the vehicle in front of you reduces its speed or stops when ACC is turned on, Low-Speed Follow will automatically slow down the car and bring it to a halt. Your car's brake lights will turn on when ACC with Low Speed Follow slows down your vehicle by applying the brakes.
Cruise Main Honda
Usually located on the steering wheel of your Honda car, the cruise main button is a straightforward switch that the driver can use with ease. Typically the term "cruise", "main" or a symbol designating that it controls the cruise control system will be prominently displayed on the switch.
Cruise Main can help people to drive more safely and steer clear of speeding tickets.
Cruise Control Button
Sometimes it's just difficult to understand how to set the cruise control. There are a few seemingly superfluous actions that must be taken in order for it to function. Anyhow, give the following instructions a shot if your cruise looks broken.
With your foot on the accelerator pedal, keep your speed constant. Keep the accelerator pressed and maintain that pace
On your steering wheel, locate the"CRUISE" button and press it
The "Cruise Main" light on the control panel will illuminate
Next, press the "DECEL/SET" button
"Cruise Control" will be shown by a light on the control panel
Release your foot from the accelerator pedal
Press and hold the "RES/ACCEL" button to increase your speed. About 1 mph more will be added to your speed. Press and hold the "DECEL/SET" button to reduce your speed. You will now be slower by about 1mph.
Press the "CRUISE" button once more to stop the cruise control function. By pressing and then releasing the "CANCEL" button, cruise control can be temporarily stopped. Just press "RES/ACCEL" when you're ready to continue.
So, hopefully, this was useful. As the "SET" button could be a bit unintuitive, it seems like nothing happens the first time when it is pressed. So it is simple to think that the "CRUISE" button is broken.
Cars With Adaptive Cruise Control
Nearly all Honda models from 2020 and after come standard with Honda Sensing and adaptive cruise control. The Honda Fit (make sure you're aware of the best year for Honda Fit), HR-V, and Ridgeline can be equipped with adaptive cruise control in their higher trim levels (usually starting at one trim level above the base trim).
Ask your dealership whether the Honda you intend to purchase includes Honda Sensing as standard equipment to get a better idea of if adaptive cruise control is an option.
Honda Sensing Problems
The Honda Sensing is a suite of safety programs incorporated into modern Honda cars. Honda describes the Sensing system as "an intelligent suite of safety and driver-assistive technologies designed to alert you to things you might miss while driving."
The Sensing suite comprises Lane Keeping Assist, Adaptive Cruise Control, Road Departure Mitigation, And Collision Mitigation Braking Assist.
These innovations in automotive safety are fascinating. Ideally, they ought to be. The system is designed to prevent you from driving off the road or into the back of the car you've been trapped behind. So drivers should keep this in mind. Even clever technology makes blunders notwithstanding their intelligence.
Let's look at some of the most frequently voiced criticisms of Honda Sensing. Some are annoyances, some are costly problems, and some can actually make driving circumstances more dangerous than in vehicles without the technology.
Main Cruise Honda (& Common Issues) #1: Adaptive Cruise Control Problem
Some owners of the 2016–2019 CR–V are dissatisfied with the initial iteration of Honda Sensing that was included with their new cars. The adaptive cruise control didn't function properly and the weather might cause the sensors to act quickly and unnecessarily.
Also, the steering wheel occasionally had trouble determining the neutral position, according to common safety system complaints. The adaptive cruise control on Honda vehicles frequently exhibits excessive sensitivity forcing it to over-brake or slow down abruptly as it approaches another vehicle.
Driving in stop-and-go traffic can be challenging since drivers may need to constantly modify their speed. Another issue is that the system sometimes interferes with other Honda safety features, such as lane-keeping assist, causing a jarring ride as the vehicle tries to stay in its lane.
Main Cruise Honda (& Common Issues) #2: Honda CMBS Problems
Honda refers to its automatic emergency braking system (AEB) as Collision Mitigation Braking System, or "CMBS". By alerting drivers to potential surrounding impediments and applying the brakes as necessary, this autonomous braking system is meant to avoid collisions.
However, many Honda drivers have encountered abrupt and unforeseen braking, even when there are no obstacles in their route. This emergency braking mitigation is the subject of the most criticism.
Drivers reported that their cars would abruptly brake even when there was nothing in front of them. One driver's experience with Honda Sensing in her 2019 Honda CR-V EX was reported on Car Complaints. Alarms sounded out of the blue, and her car braked for no apparent reason, upsetting her.
She took the CR-V to a certified technician to have the problems fixed. The mechanic was unable to find out the cause of the issue. The shop was only able to clean the sensors and give her the CR-V back. Some impacted owners launched a class-action lawsuit against the company after similar complaints started to surface.
Braking faults of nearly two million Honda vehicles are currently being looked into. The National Highway Traffic Safety Administration (NHTSA) launched an investigation into the automatic emergency braking systems of particular Honda models.
These primarily consist of the 2017–2019 Honda CR-V and the 2018–2019 Honda Accord. NHTSA had received 278 written complaints from Honda drivers regarding this issue. The complaints, involved 107 Accord sedans, and 171 CR-V crossovers. Unfortunately, crashes and minor injuries are mentioned in six complaints.
Main Cruise Honda (& Common Issues) #3: Other Honda Sensing Problems
In addition to issues with the Honda collision mitigation braking system, other driver-assist technologies in impacted vehicles are also found to send false safety alarms. Road Departure Mitigation System (RDM), Adaptive Cruise Control (ACC), and Lane Keeping Assist System (LKAS) are some of the Honda Sensing technologies.
Drivers have frequently reported problems with Honda's CMBS and Sensing driver safety-assist technology to NHTSA. A 2018 Honda CR-V driver reported the following incident.
The contact indicated that the Forward Collision Avoidance system activated at approximately 65 MPH, and the car spontaneously stopped. The Lane Departure Assist feature, according to the contact, had also failed.
It seems possible for drivers to experience problems with multiple systems at once. Driving under these circumstances can be extremely dangerous, especially if other cars suddenly brake at highway speeds or give out false warnings.
Honda conducted one recall in 2015 to address problems with the brake system as a result of this recurring issue. But little else has been done to address these worries.
According to Honda, the afflicted vehicles' radars are to blame for issues with Honda Sensing and the AEB system. Honda has already given dealers instructions to relocate these radars.
Shortly after, they withheld this justification and informed service providers that weather and other road conditions will always have an impact on Honda Sensing technology. Honda doesn't seem to have a solution as of now.
Main Cruise Honda: In Conclusion…
Now that you have a clear idea about the Honda cruise control system it's crucial to be aware that your cruise control may not maintain consistency. Because the default pace won't change to fit your needs, you always need to pay attention. By depressing the gas or brake pedals, the cruise control can be immediately turned off.
On winding roads, cruise control might be risky since your car might go too fast for the terrain. It is preferable to disable cruise control and drive manually when on a winding route or while driving uphill or downhill.
In spite of employing cruise control, you should always be prepared to take over. You'll need to be ready to respond swiftly if something unexpected occurs.
FAQs On Main Cruise Honda
What Is Adaptive Cruise Control
Adaptive cruise control is a feature that enables cars to maintain a safe following distance and travel within the speed limit. Instead of forcing drivers to change their pace, this system does it for them. To determine how close one car is to another car or other objects on the road, ACC uses sensory technologies placed in vehicles. These include cameras, lasers, and radar devices.
What Does Cruise Control Do
If you drive at a consistent speed, cruise control is a useful feature. You can set your car to a specific pace using an electric system, which frees up your foot from the accelerator pedal. It maintains the preset speed and therefore, it can reduce stress and foot tiredness during a long drive.
How To Use Cruise Control
After the cruise control system has been turned on set the cruise control. Most likely, this will only involve pressing another steering wheel button. You can take your foot off the accelerator after you've set the cruise control. The vehicle should maintain its speed and you can be more relaxed in the driver's seat.
What Does ACC Mean In A Car
ACC in a car stands for Adaptive Cruise Control. Conventional cruise control allows you to select a constant speed. Adaptive cruise control (ACC) is an advanced version of it. With ACC, your car's speed is automatically adjusted to keep up with the vehicle in front of you. ACC can automatically slow down and speed up according to the pace of the vehicle it follows.
How To Turn Off Cruise Control
Simply apply the brake, as usual, to momentarily turn off cruise control, such as when a car in front of you brakes. When driving a manual vehicle, you can also turn off cruise control by depressing the clutch pedal. Press the OFF or ON/OFF switch once you have completely finished using cruise control.
When Did Cruise Control Come Out
It was in a Wilson-Pilcher car, the first iteration of cruise control originally surfaced in the early 1900s. A lever on the steering column allowed the driver to select the desired speed. What we now know as modern cruise control first appeared in the late 1940s. It was developed by a man by the name of Ralph Teetor.
Can You Add Cruise Control To A Car
Yes, you can have cruise control installed in your car. But aftermarket cruise control kits won't be the same as a cruise control system that came from the manufacturer. You have the option of doing an aftermarket kit installation by yourself or by hiring a pro.
Can Honda Sensing Be Added Later
Sadly, the answer is no. Only during factory assembly, the Honda Sensing package can be fitted. Radar, steering wheel controls, and a variety of sensors are all installed as part of the intricate integration of the Honda Sensing technologies. The car would essentially need to be disassembled and rebuilt if a dealership were to add it to a car.