The Manfrotto Befree Advanced Aluminium Travel Tripod is ideal for taking pictures when you need that steady shot. We use this lightweight option for outdoor car photography, as it is easy to set up and keeps the camera secure. We quite like the Manfrotto Befree Advanced tripod from our testing.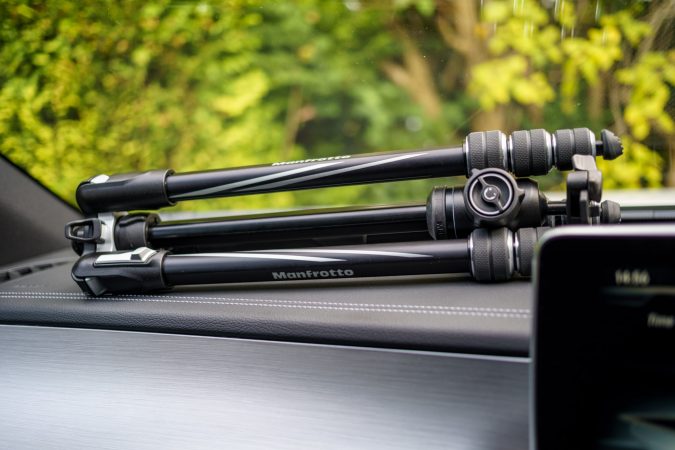 It has a low minimum height, so it can shoot the low angles we want to capture on most cars. Being lightweight you are able to travel very easily with this tripod meaning you can capture the perfect shot, wherever you are.
Manfrotto Befree Advanced Tripod Advanced Features
The Italian brand's latest innovation contains many advanced features within the central spider which keeps the tripod stable on the most uneven terrain, so the camera is steady and able to take sharp images.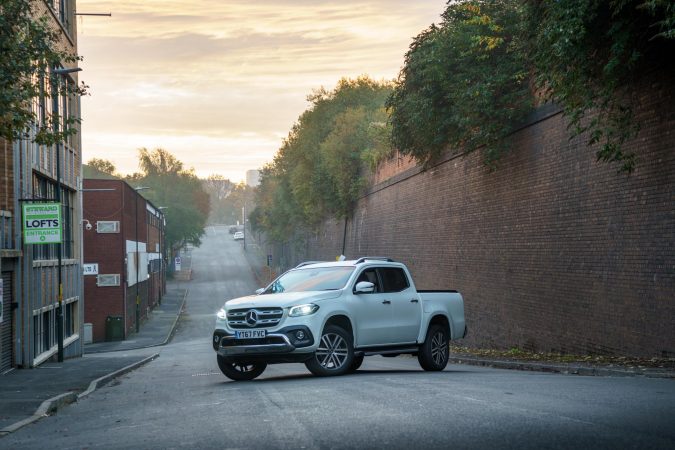 The tripod has an Easy Link connector in the spider that allows you to add accessories, such as lights or reflectors to improve outdoor shots and free up your hands.
The Manfrotto Befree Advanced Aluminium Tripod includes a new locking system called the M Lock, which allows you to lock and unlock the legs with a simple twist, meaning the full expansion of each leg can be done in a simple twist of the wrist.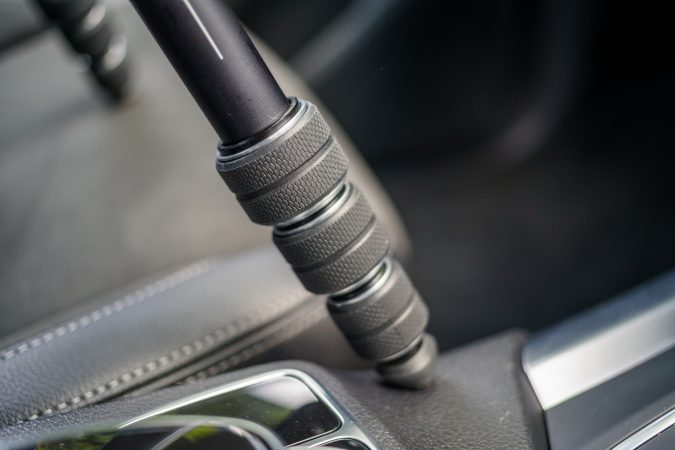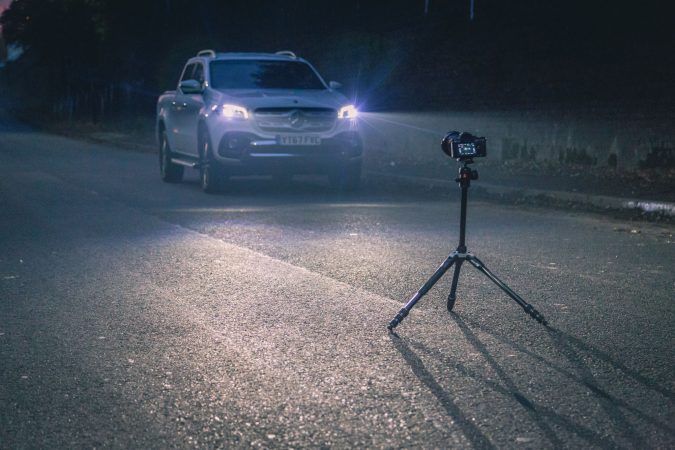 The leg-angle selector has three (clicking) positions and is designed to be efficient and comfortable and can be used by both right and left-handed photographers.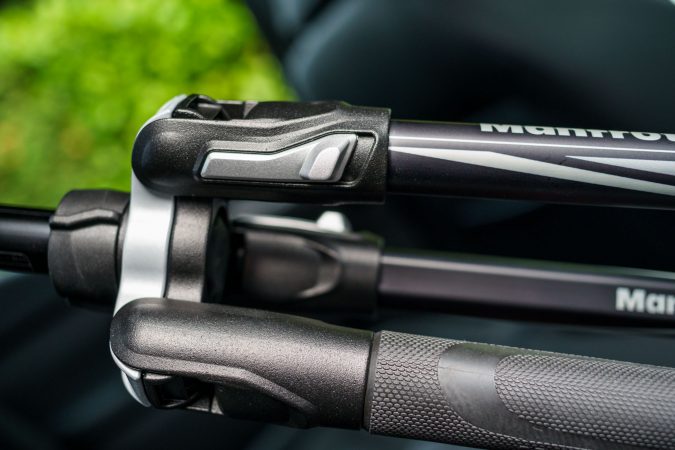 Therefore, anyone can change their shooting angle and find the right height, while remaining focused on their shot. This is very useful to us when shooting inside a car, we can adapt from a wide to narrow stance to avoid different obstacles depending on what we are looking to shoot.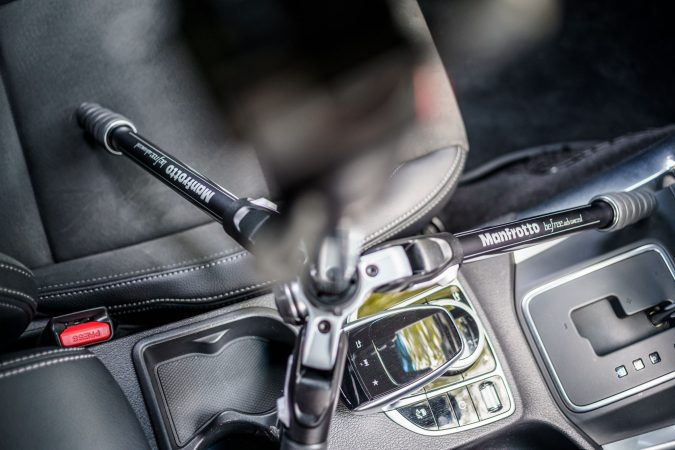 When mounting your camera there is a lock that closes around the camera base plate head, meaning that you can't accidentally remove your camera, to help avoid breakages. Once in place, you have to drop the safety catch before you can unmount the camera. It has been well thought out.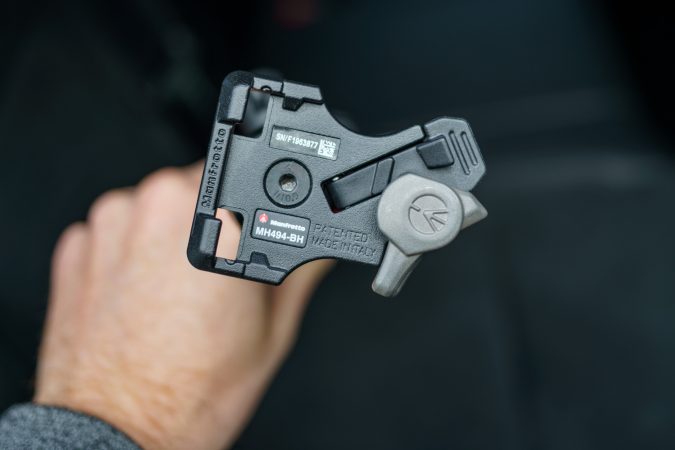 The Manfrotto Befree Advanced Aluminium Travel Tripod is Fully Adjustable
The Manfrotto Befree Advanced Aluminium Tripod is fully adjustable and you can adapt the length of the legs or centre column in many ways depending on the type of picture you are after.
The central column lock rotates, allowing the camera to move up and down. Making minor adjustments to the height using this method only takes a second once the legs are all setup, this can be ideal when the pressure is on to get the shot.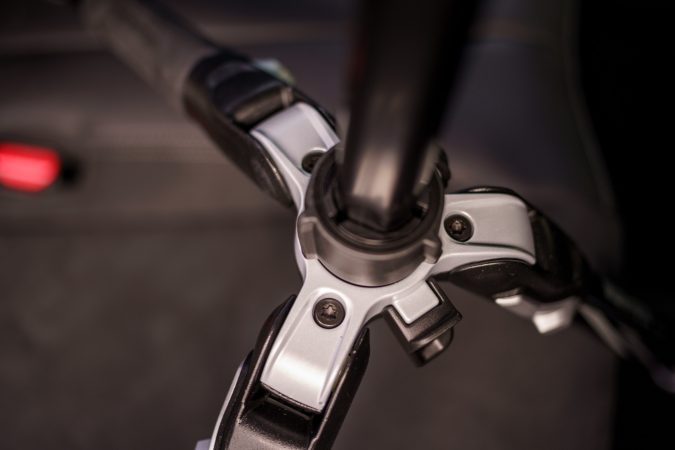 There is a ball head on top of the tripod, so you can twist the knob to reduce the friction and compose your shot. The head spins round 360 degrees, allowing you to capture shots at any direction you desire.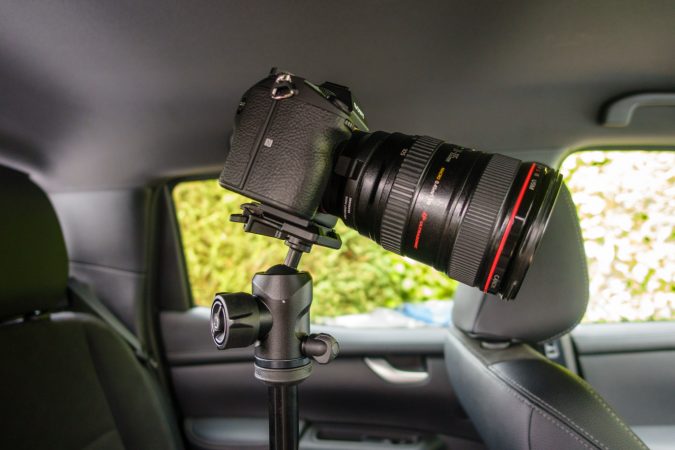 The aluminium pole features a rubber grip so you can keep hold of it without your hands freezing on cold outdoor shoots, it is a small peice of design, but it makes it a lot nicer to use in the winter.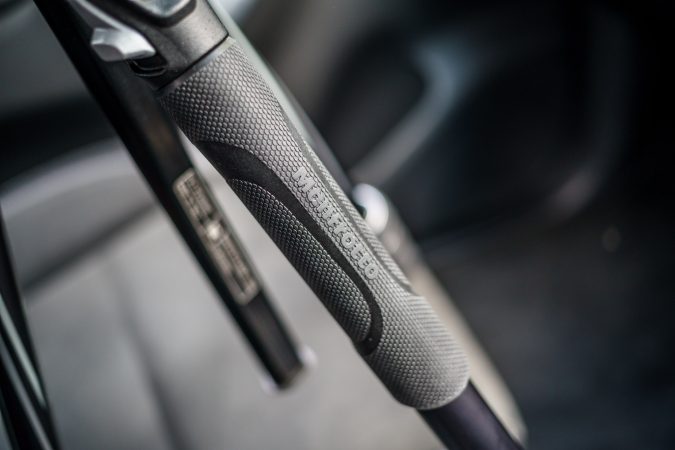 Compatible With Long Lens Camera
The Manfrotto Befree Advanced Aluminium Travel Tripod is compatible with pretty heavy cameras, we have been using it with a Sony A7iii with a 24-105 lens, so it is suitable for professionals and enthusiastic hobbyists alike.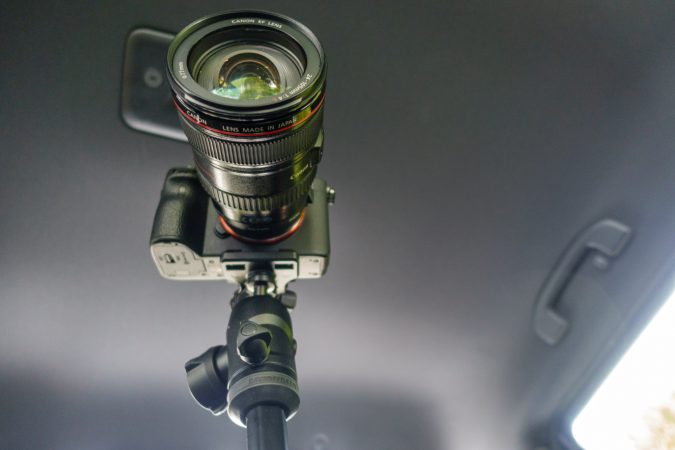 The legs are independently hinged so the tripod can fit into cramped vehicle interiors, so you can capture those all-important shots.
It is small and compact and can be folded away and stored in the included carry bag. It will fit behind the seats or even in the smallest cars we test no problem at all.

Manfrotto Befree Advanced Tripod – Verdict
The Manfrotto Befree Advanced Aluminium Travel Tripod is a good option for professional and amateur photographers alike when they are on the move. It is portable, easy to assemble, operate and affordably priced. If you not going to be travelling with the tripod then you might want to look at some of Manfrotto's more chunkier options. But for those on the move, for the price, it is a good buy at £174.95.
Pictures