When taking pictures for Motor Verso, I have to carry camera equipment everywhere. This means planes, trains and automobiles and even long walks in remote locations. So the camera bag is important. I have recently tried out the Manfrotto Manhattan Camera Backpack Mover-50. Find out more below.
Stlying – Manfrotto Manhattan Camera Backpack Mover-50
It's not essential as a photographer to have a stylish bag, but it certainly looks better, right? I love the style of the Manfrotto Manhattan Camera Backpack Mover-50. It's made from premium materials, with a mix of greys and blacks making up the bulk. The red Manfrotto zip tags stand out a mile and contrast nicely with the bag itself.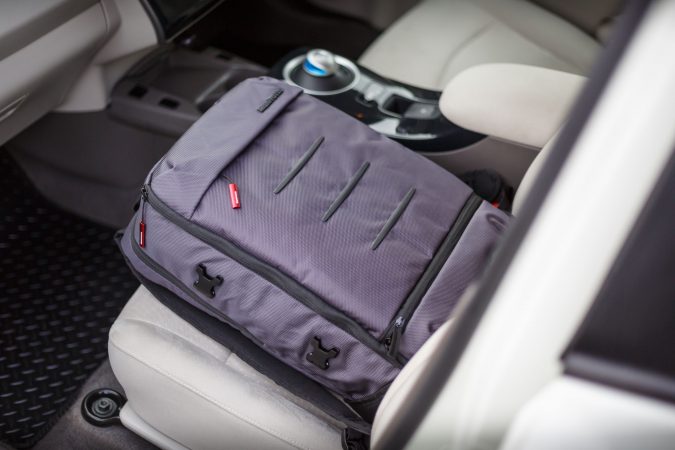 From a distance, most people won't notice that it is a photographer's bag. This is good because a lot of camera bags have additional features for photographers that can look a bit strange. The only giveaway is the Manfrotto logo which you will only see if you know what to look for.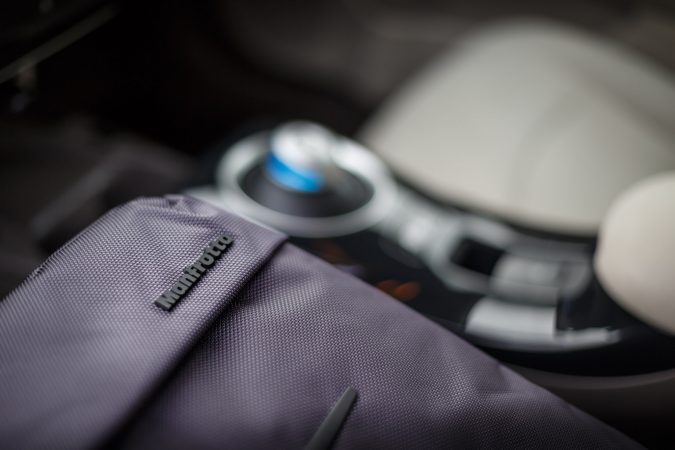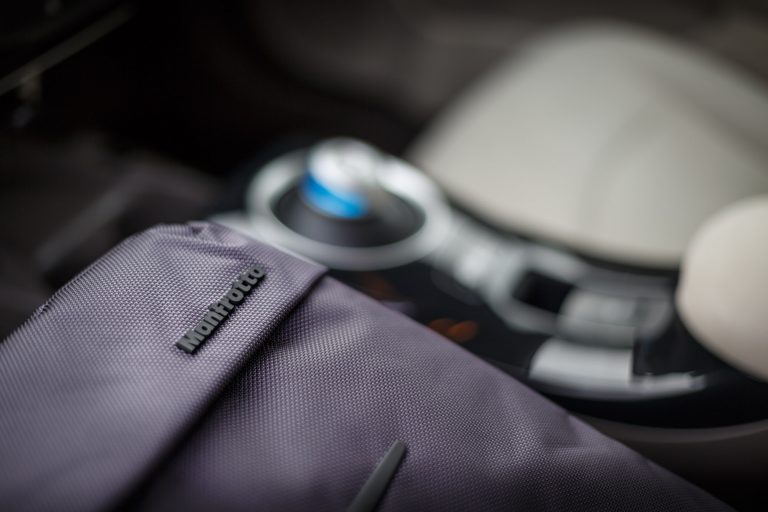 Internal Compartments
The main reason for choosing a Manfrotto camera bag is the quality of the internal compartments. You can see from the picture below that there is plenty of segmented space in the bag for cameras, lenses and everything else a photographer needs. Although this isn't unique to Manfrotto bags, it is perfectly executed.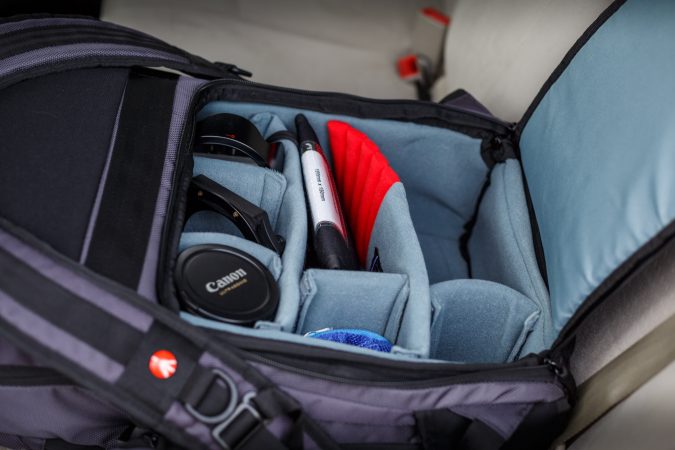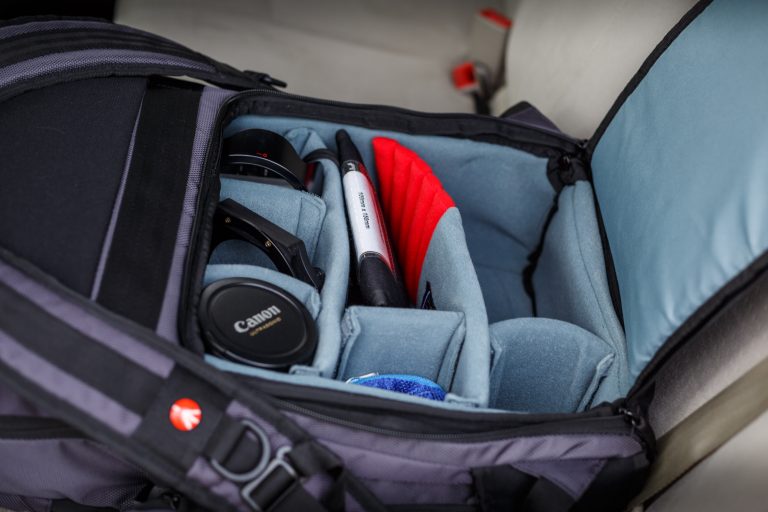 The dividers inside the bag are softly lined, but fairly rigid, so once you have filled the bag with heavy equipment, everything stays in place. The internal compartments of the Manfrotto Manhattan Camera Backpack Mover-50 can be customised via Velcro to your exact requirements. But the icing on the cake for this product is Manfrotto's Flexi Dividers, shown in red on the pictures. They provide a snug fit for your camera, no matter the size or build because they will move around. This sounds good in a feature list, but in real life it makes a huge difference when getting your camera in and out of the bag.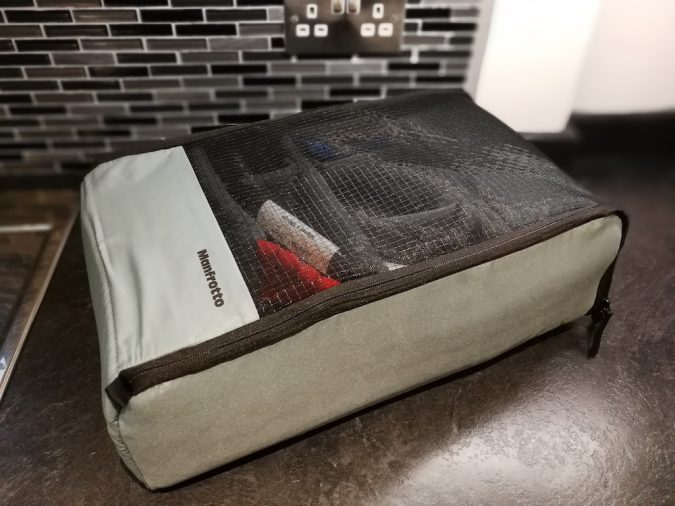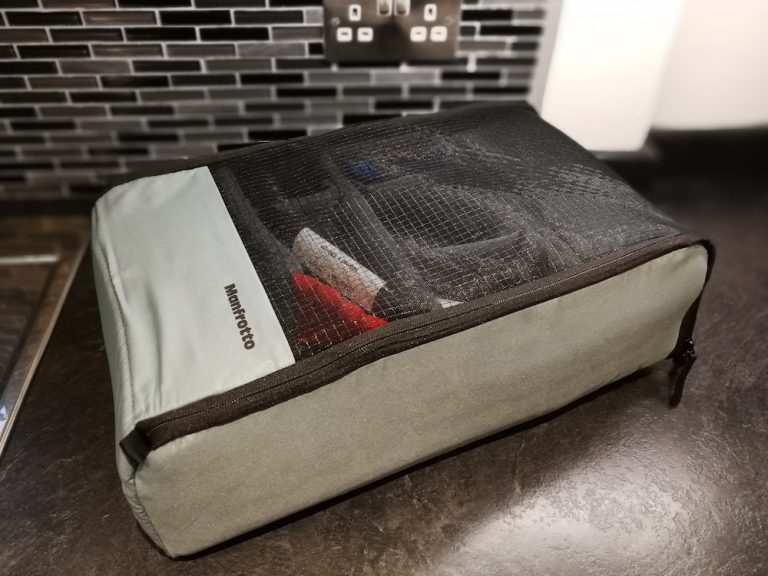 The internal compartments can be removed for cleaning, reconfiguring or looking for lost SD cards. This is very handy and shows how much protection you have around your camera gear when you see it like this. Not many bags give you this option.
Practicalities
When using a backpack, how it fits and sits on your back is important. The Manhattan bag is very comfortable to wear, the straps are nicely padded, easing the pressure on your shoulder. There is also a waist and chest buckle to redistribute the pressure, on a longer walk.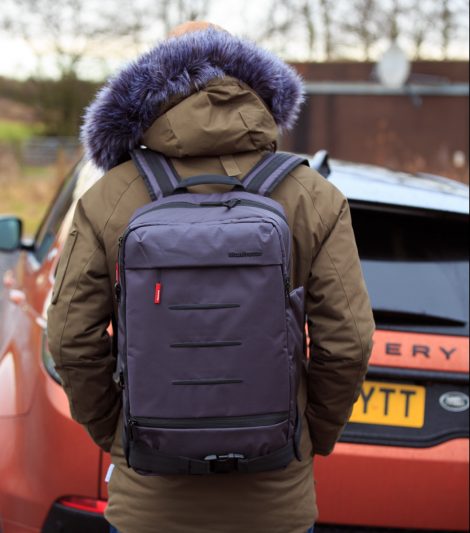 When it comes to handling, there is a handle on the top that is very easy to use. When you put the bag on the floor the bag always stands up by itself, without being propped up.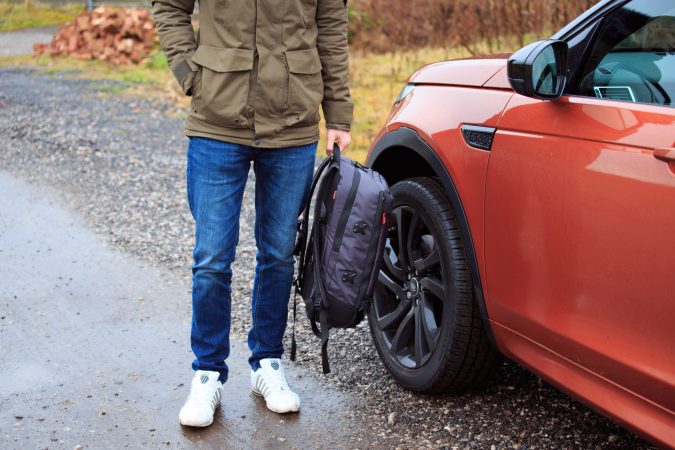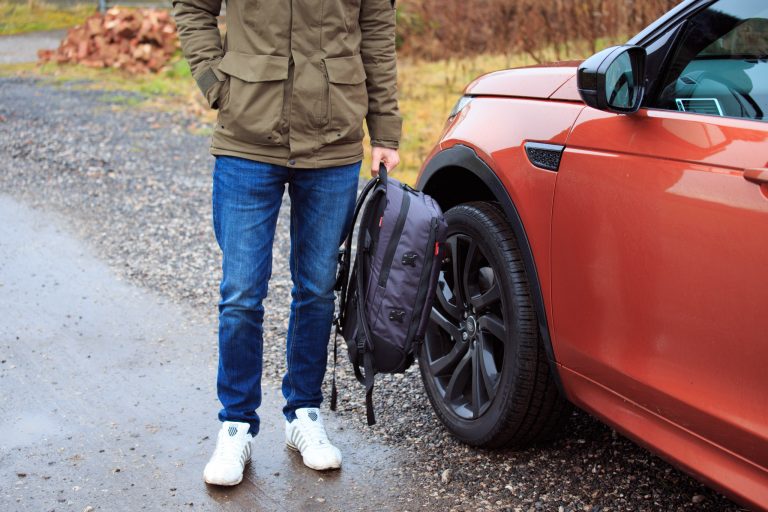 I typically use a large tripod, but the bag does have what Manfrotto call a NeverLose tripod holder system, which I can see working well. You can store a small one in the side pocket and then on the back of the bag, there is a lower pocket and straps that will hold a medium tripod for a while.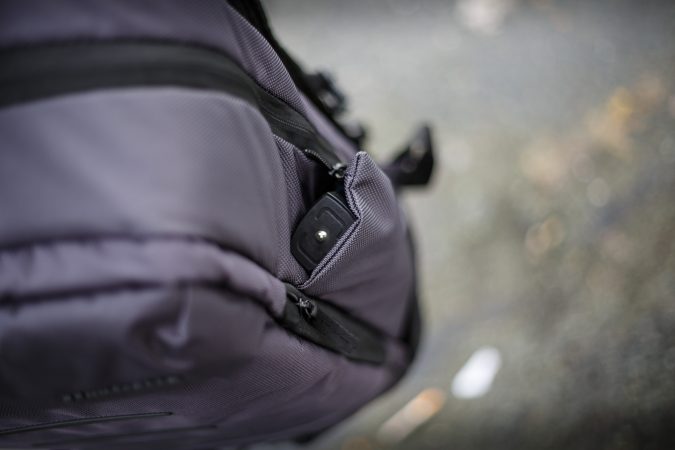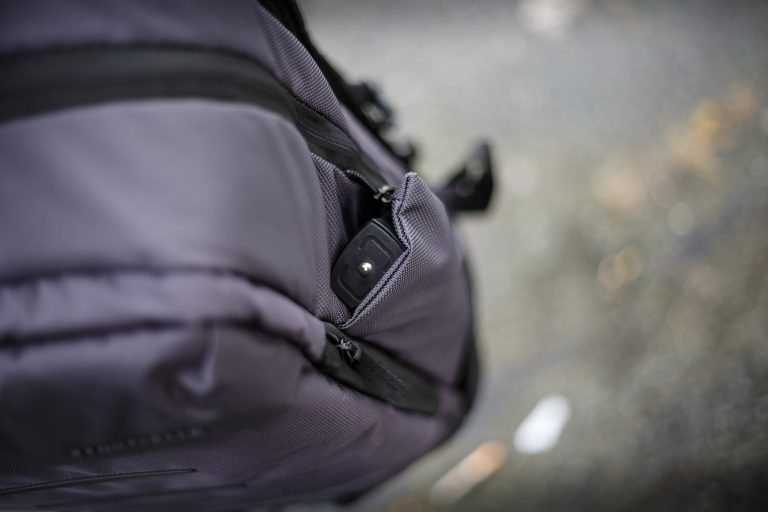 Laptop Compatible? – Yes
Running a business, I barely leave the house without my laptop so this is always a big feature point for me when choosing a new camera bag. Can I fit a 13″ MacBook Pro in, and most importantly not damage it on a journey. The Mover-50 has a side-opening pocket that can store up to a 15″ laptop and it will be well cushioned.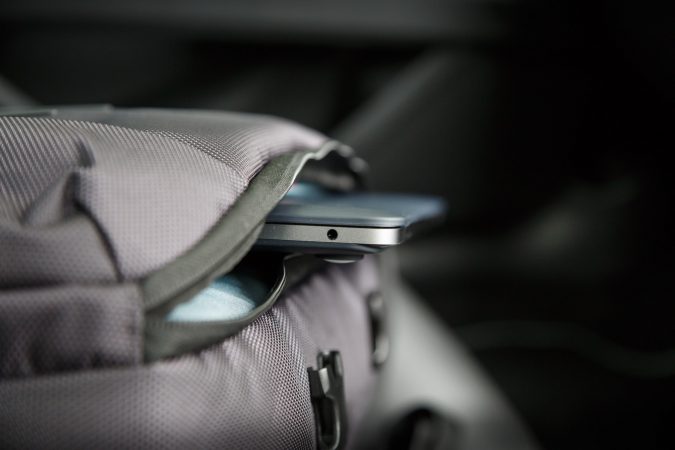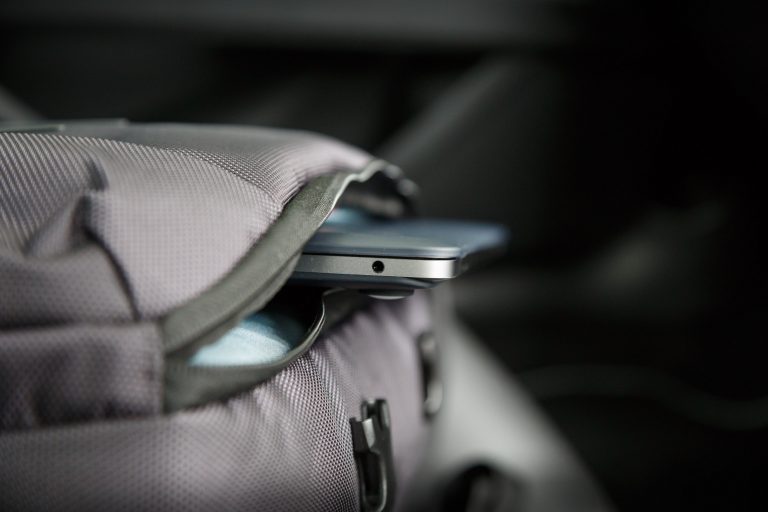 The camera compartment opening is secured against your back, but the laptop pocket can be opened whilst you are wearing the bag. I wish it has some security ziplock or similar on it, but it's not a massive problem. You can use the tripod straps over the pocket zip for a bit of additional protection if needed.
Durability
As good as the camera bag looks, I will treat it like a tool. Its main job is to protect the camera and it is built to be durable. It is made from high-quality ballistic fabric to protect the bag from scratches. At the bottom is a waterproof, hard-wearing and easy to clean base, so putting it down on dirty floors in airports and car parks won't cause a problem.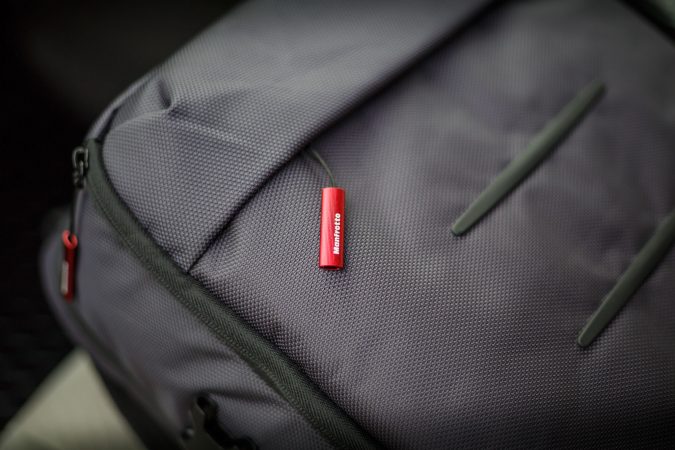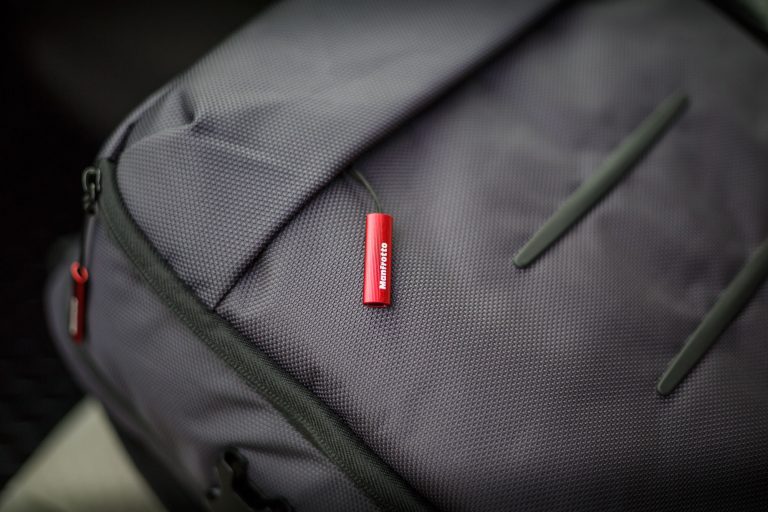 The entire bag is designed to be water repellent for daily use. But if the weather takes a turn for the worse, it features a rain cover, making sure your gear will stay dry.
Weight
The weight of the bag is very important to me. If you have to carry it around for three days, you need to make every gram count. The Manfrotto Manhattan Camera Backpack Mover-50 weighs 1,580 g, making it lightweight but giving me the storage space I need.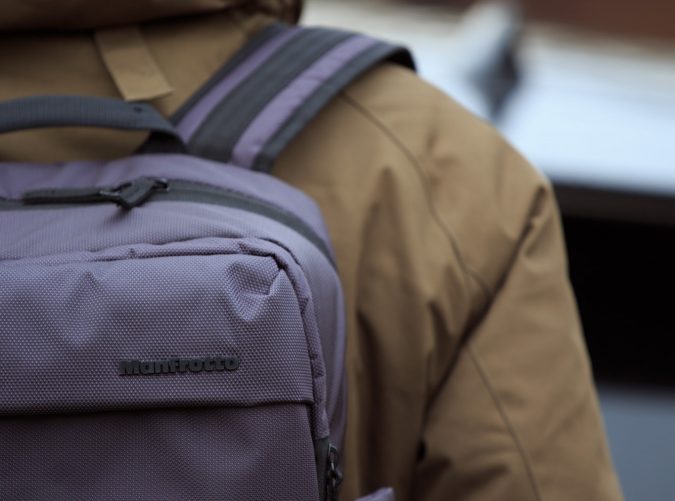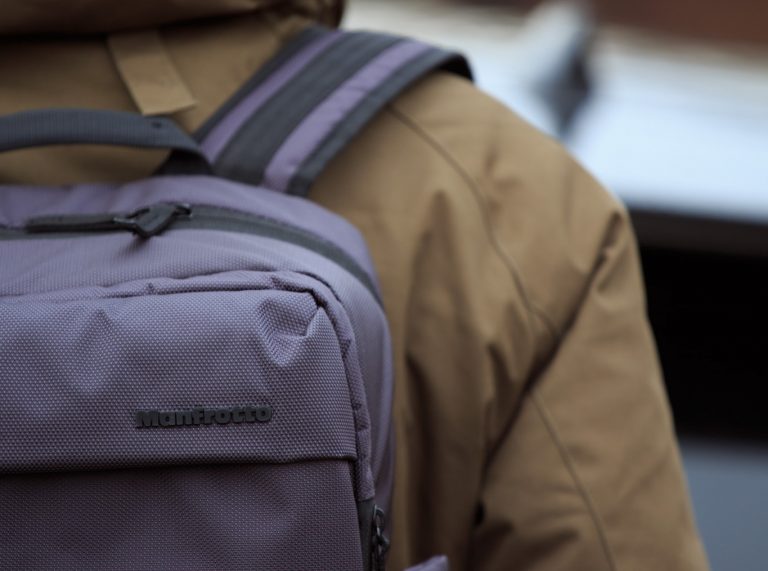 Overall
In my case, this bag is the perfect solution. It carries everything I need in an accessible and well-protected fashion. I love using it on all my shoots and it makes my camera equipment feel a bit more protected than my old bag. Everything now has its place.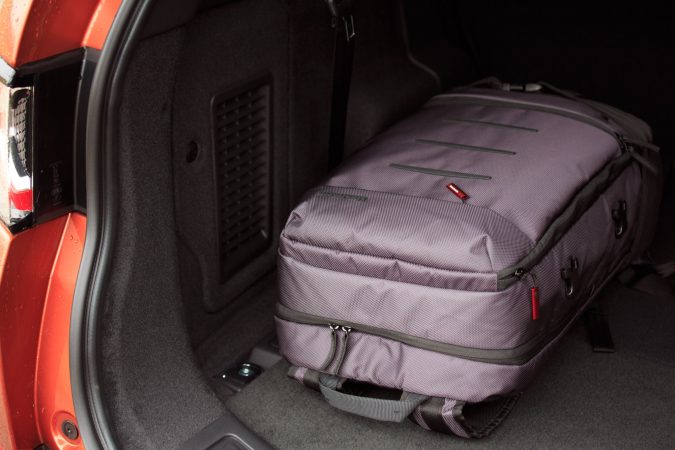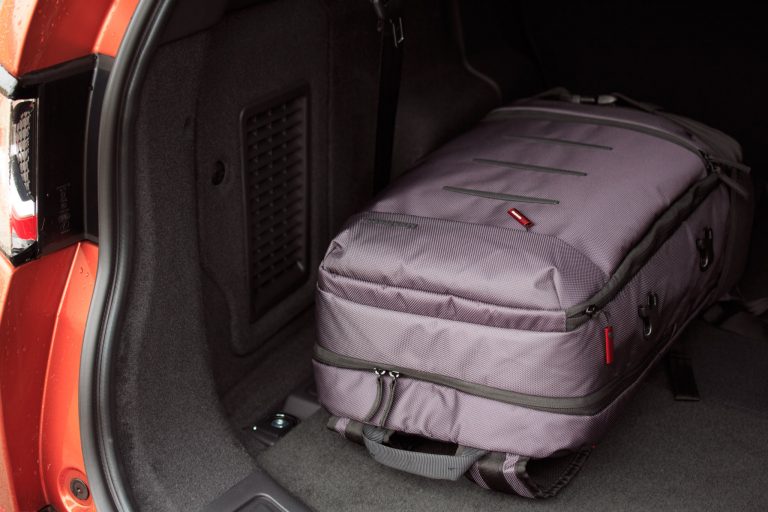 When travelling, I feel more secure in the knowledge that the back access pocket will keep the expensive camera equipment away from thieves. Also from time to time, I have even managed to fit a DJI Maverick in the bag, it is that spacious.