Photography is something we take great pride in here at Motor Verso. So much so, that we practically have an entire studio's worth of gear at any point in time, whenever the right shot is waiting to be captured. Although, this does come with the logistical challenge of having to ferry around all this gear. Good camera bags are especially hard to find, just like Manfrotto's Street Slim Backpack.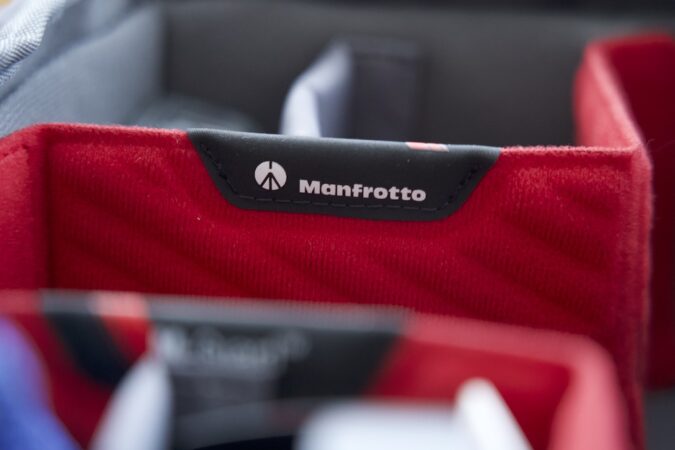 We're quite familiar with Manfrotto camera bags in the past, and we've always been impressed with their handiwork. There's really not much that we look for, other than being able to accommodate all of what we need to carry with ease. Naturally, that's the one thing that Manfrotto's Street Slim hits right out of the park from the get-go. You can see how our Sony A7iii fits rather snugly in there.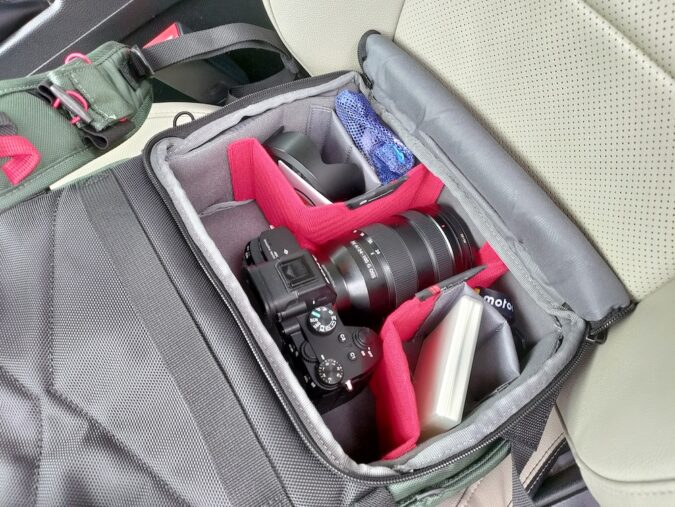 However, and as we'll learn more later, the compact sizing of the Street Slim means that you're likely not going to fit more than a couple of lenses at a time. That's even more so if you're using rather big lenses as we do. Rather, it's suitable for a single camera, two lenses, and with more room to spare for batteries and other smaller accessories. You could fit a small drone in the Street Slim, too!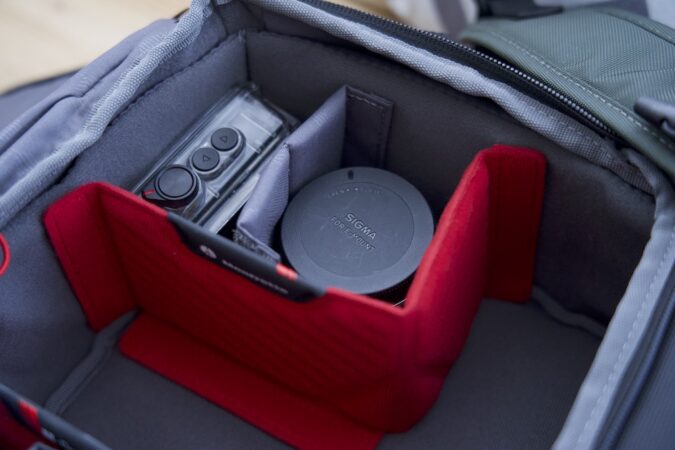 Versatility At Its Peak
Speaking of, one way to make the best out of the Street Slim is by being particularly handy with reorganising its dividers. You can even move it from being a rear opening bag to a front opening bag with relative ease. This can be very handy depending on your needs. Some people opt for street security whereas others just like the ease of access, but this bag can do both which is great.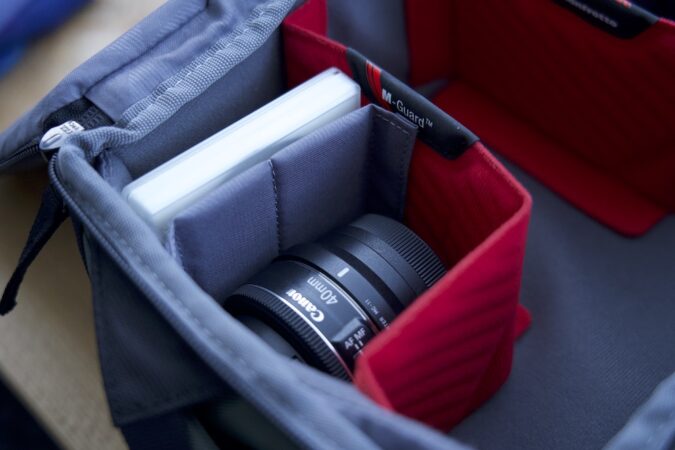 This is a great addition to make your gear more accessible. So, and despite how diminutive it might be, the Manfrotto Street Slim could pack in a surprising number of things.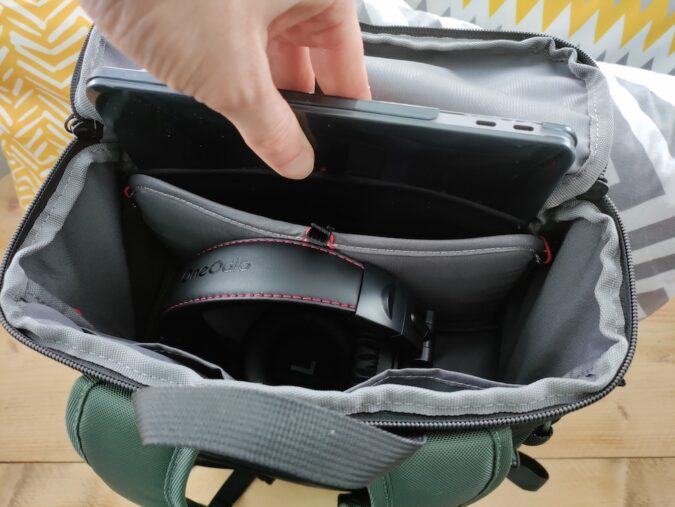 But what if you're not carrying any cameras or other photography gear with you? Another criteria a great camera bag has to fulfil is doubling up to be a decent, regular backpack. For starters, one of the key design elements of the Street Slim is in its name, "street" and "slim". Unlike many camera bags that we've come across, it's not as bulky, with a discreet, lightweight, and small footprint.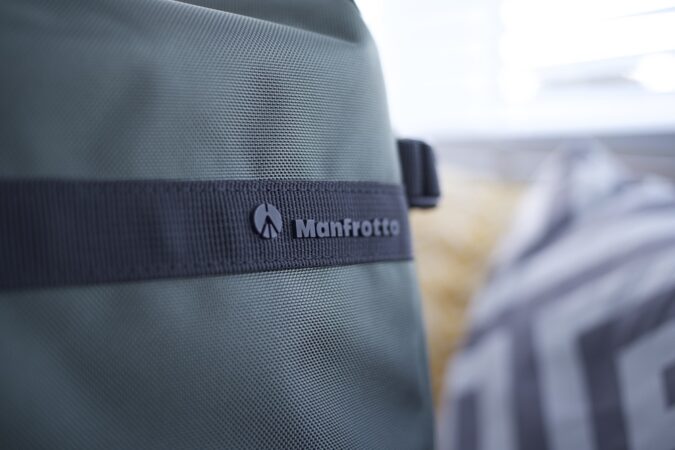 Therefore, you could handily remove the dividers, and lug this around as your day-to-day backpack. Replace the camera, drones, tripods, and flash drives for a laptop, headphones, your books, and whatnot. Besides a pocket for storing a laptop or tablet, there's a deep pit on top. It's perfect for storing a pair of headphones, or even another camera in here, with a couple more lenses.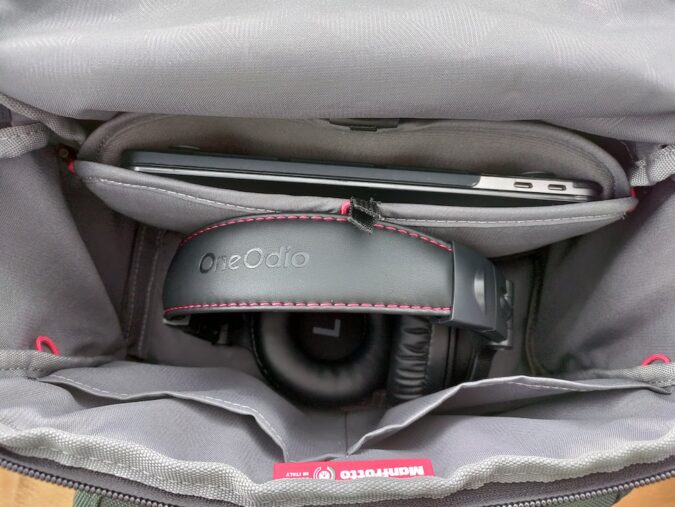 Small, But Accommodating
Elsewhere, there are plenty of other, smaller compartments dotted about. For example, on the strap itself, there is a tiny pockets to store your smartphone. Nevertheless, the Street Slim isn't as feature-packed compared to the heftier (and pricier) camera bags. So, there aren't too many secret pockets or stashes for safekeeping. But hey, depending on your needs, it's a fairly small compromise.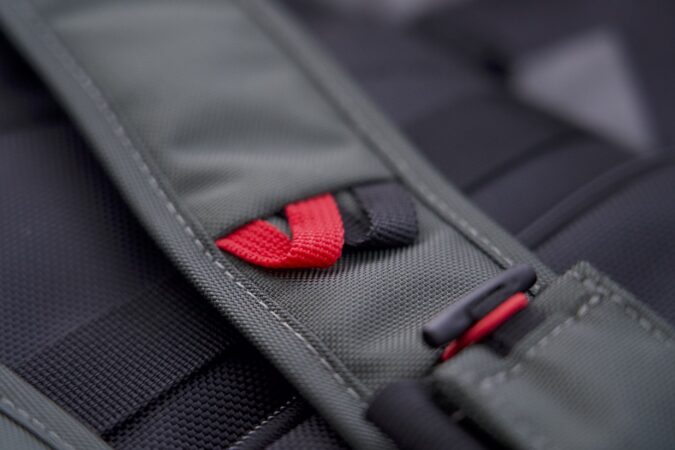 Given the minimal and subtle form factor of the Manfrotto Street Slim, there's still an abundance of room. On top of that, it's water-repellent, with a healthy amount of padding to keep your gear well protected. For its £87, the Street Slim is certainly an expensive bag. Still, and considering its features and versatility either as a camera or lifestyle bag, it's a fantastic all-rounder.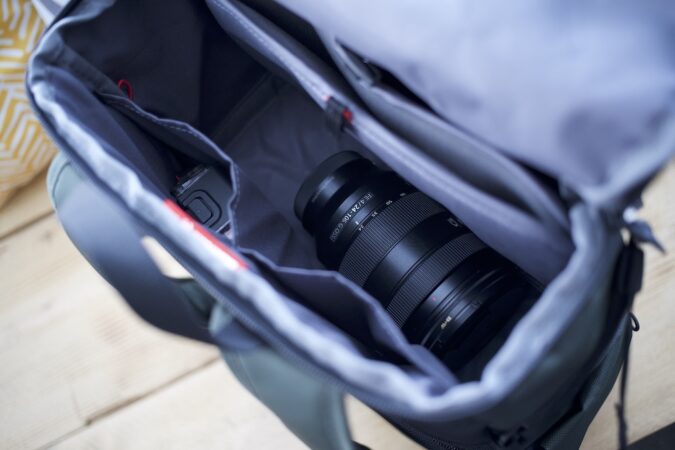 This is a bag I feel I will use a lot throughout the year. It's not every day you need all your gear with you and being so lightweight, it is a nice blessing for a photographer to use.