Manual trucks are dying. But it's no surprise, considering that less than 3% of new cars sold in the US have stick shifts. And only around 13% of all cars on sale in the US are offered with a manual transmission. So, the fact there are only very few manual trucks left really isn't a surprise.
This post will list down brand new trucks that you can still buy with a manual transmission. Spoiler alert: there aren't very many of them. Additionally, we'll give some secondhand options that you can consider as well. Here's our table of contents:
Manual Trucks: Toyota Tacoma
Before we continue, note that these trucks we're mentioning still have a manual transmission at the time of writing. It's not unlikely that they would have removed the manual option if you're reading this in the future since demand is so low.
Anyway, yes, there are only two trucks left on the market that are still offered with a manual. The first one is the much-beloved and reliable Toyota Tacoma. However, not all of the trims are available with a manual.
The Tacoma comes in six different trims and a choice of two engines. Along with several cab and bed configurations. We'll spare you the details, and there are three trims that have a manual available. These are the TRD Sport, TRD Off-road, and TRD Pro.
All of them come with a 3.5L V6 engine, a 6-speed manual transmission, and four-wheel drive as standard. If you're hoping to buy the 2.7L 4-cylinder engine with a manual, you're out of luck.
Toyota Tacoma Manual Transmission Prices & Specs
Let's take a closer look at the specs: the 3.5L V6 engine makes 278 horsepower and 265 lb-ft of torque. As mentioned, only the TRD trims come with a manual option.
The TRD Sport is the entry-level TRD trim with a starting MSRP of $33,160. This has sport-tuned suspension for better on-road handling, and it comes only in double cab configuration with either a 5-foot or 6-foot bed.
If you don't need the double cab, then the TRD Off-road is for you and the MSRP starts from $34,890. The largest bed size is still 6-foot, but you can get it with an access cab if you don't need the interior space and want a more compact truck.
The main difference between the two models is in the suspension, where the TRD Off-road model has Bilstein offroad shocks and TRD machine-forged upper control arm. Additionally, the TRD Off-road comes with an electronically controlled locking rear differential as standard, which should come in handy should you find yourself in a ditch.
If you're willing to splurge, get the TRD Pro which is my personal favorite of the lot simply because I think it looks great. In addition to the cosmetic upgrades, you get a TRD-tuned offroad suspension with FOX shocks which increases the ride height. You also get the rear locking differential just like in the TRD Off-road, and a TRD cat-back exhaust system.
The TRD Pro starts at $46,135, and for that, you also get better interior trims and dual-zone climate control as standard. However, the TRD Pro model only comes as a double cab with a 5-foot bed.
Is The Toyota Tacoma A Good Truck?
Yes, it's an excellent truck that will do everything you could ask a mid-size truck to do. It's great offroad, has decent equipment, and the V6 engine is plenty powerful on the road. It can also tow up to 6,500lbs, but it does have some drawbacks.
Some notable drawbacks of the Tacoma are the dated interior, and it can be a bit uncomfortable on the road due to a pretty stiff suspension. This is made worse in the TRD Pro model due to its taller ride height which increases body roll and can make the truck feel ungainly on the road.
One feature that you will lose in the manual version is crawl mode. Crawl mode is like cruise control but for offroading. By using crawl mode, the car will automatically control the acceleration and braking of the car at low speeds, allowing the driver to focus on the steering. As you can imagine, this feature won't work with a manual transmission.
Its reliability rating should also be mentioned, as it only has a rating of 3.5 out of 5 from RepairPal. This is considered average reliability, and surprisingly lower than its competitors such as the new Chevy Colorado and Ford Ranger. However, the Tacoma costs $478 on average to maintain annually, cheaper than its rivals about $80 cheaper than the industry average.
Some reviews also note that the automatic transmission can be a bit clunky at times, so this is one more reason to get the manual version of this truck instead. Aside from that, the Tacoma is an excellent mid-size truck and one of the best in class. But if you don't fancy the Tacoma, consider the next option:
Manual Trucks: Jeep Gladiator
The Jeep Gladiator is essentially a Jeep Wrangler with a truck bed, and most trims come with a manual as standard. The Jeep Gladiator comes in no less than nine different trim levels. And some of them are available with either a naturally-aspirated 3.6L V6 gas engine or a 3.0L V6 turbo diesel.

Both of these engines are available with a 6-speed manual transmission. However, the diesel comes with an 8-speed automatic by default. So, you might have difficulty finding a dealer that has a manual diesel on stock and you might have to special order it—should you want the diesel. Let's take a closer look at the prices and specs:
Jeep Gladiator Manual Transmission Prices & Specs
Since the Jeep comes in so many different trims, we're going to focus on the Rubicon trim as this is the most popular and we would argue it's the "definitive" Gladiator/Wrangler.
A quick note about the other trims, all of them except for the High Altitude trim are available with a manual. This is because the High Altitude trim focuses on luxury. Also, note that the diesel engine is not available in certain trims, but it is available in the Rubicon spec. Anyway, here's more about the Rubicon:
The Rubicon is an offroad-focused trim of the Gladiator family but still comes with decent luxury equipment. Some offroading features that might interest you include an electronic sway bar disconnect for better wheel articulation, 33-inch all-terrain tires as standard, and a 3rd-generation Dana 44 front axle.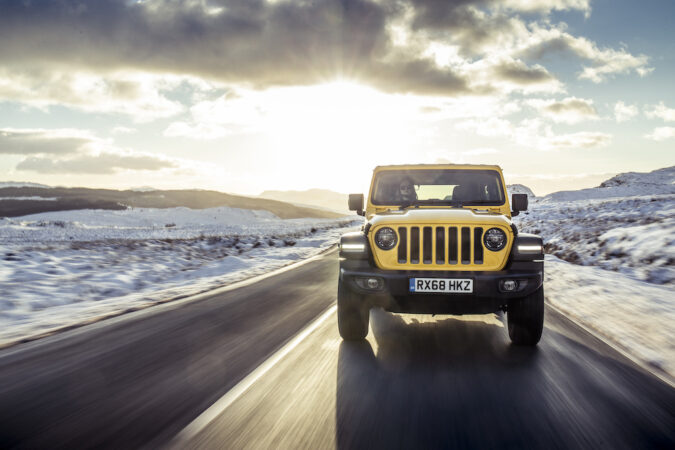 If that sounds like utter gibberish to you, it essentially means the Rubicon is plenty capable offroad—as any Jeep should be. In addition to the offroad features, the Rubicon comes with an Apple CarPlay-capable 8.4-inch touchscreen infotainment system, remote keyless entry, and cloth bucket seats.
As for the price, the Rubicon starts at a pretty hefty $48,025 before options. This includes the 3.6L V6 engine making 285 horsepower and 260lb-ft of torque paired with a 6-speed manual transmission as standard. So, that's slightly more power than the Tacoma, but the Gladiator only comes in a double-cab configuration with a 5-foot bed.
If the price is a bit hefty, there are plenty of other cheaper trims such as the Sport S. We crown this as the perfect trim for a daily-driven Jeep Wrangler. While there are differences, the Gladiator and Wrangler share the same platform and a lot of similarities between trims, and you can learn more about the trims in our best Jeep Wrangler article.
Is The Jeep Gladiator A Good Truck?
As you'd expect of a Jeep truck, the Gladiator is hugely capable offroad. The Dana 44 axle and locking differential all contribute to the Gladiator's offroad capability. However, the Gladiator is a bit larger than the Wrangler, and this larger size can affect its offroad ability on some terrains, so be wary of that.
If you're looking to tow, the Gladiator is capable of towing up to 7,650lbs when "properly equipped". We're not sure what that means, Jeep simply states to contact your dealer for information. A more conservative number is up to 4,500lbs, best to clarify with a Jeep dealer for this.
The Gladiator's drawback is with its on-road manners, where it can feel uncomfortable and ungainly at highway speeds. Although this is no surprise with a body-on-frame truck, it's still worth noting.
Additionally, the Gladiator is a convertible with removable roof panels. Some reviews note that these panels slightly move when you're driving and make a noise, which can be quite annoying. Not only that, it makes quite a lot of noise when it rains so that's something you should note.
The best thing about the manual is that it comes as standard, whereas the 8-speed automatic is a $2,000 option. While the automatic is an excellent transmission, you'll be saving yourself $2,000 if you go with the manual version.
The Jeep is probably more ideal if you like to go offroading or tow heavy loads. If you drive mostly on the road, the Tacoma has slightly better road manners and it's the one I'd go for.
Manual Trucks: Secondhand Option
Are the Tacoma and Gladiator not quite to your liking? There are secondhand manual trucks you can consider. We'll be listing trucks that are less than 10 years old so it still makes sense for you to consider them since cars over 10 years old usually will require more maintenance. There are not a lot of options, but here's what you can get:
1. Second-Generation Chevy Colorado
The 2nd-generation Chevy Colorado was introduced in 2011 and is still in production today. While you can no longer get it with a manual, older versions were available with a manual and you can find some of them in the secondhand market.
We're not quite sure when Chevy stopped production of the manual version, but we saw a specimen as recently as 2019 that still has the manual in CarGurus. The Colorado is a good truck with decent handling and is quite comfortable. Here's a video of a 2018 example:
However, the manual seems to only come with the 2.5L four-cylinder engine which makes 200 horsepower. So if you need something more powerful, you're going to have to look somewhere else.
Additionally, the manual was only available in the rear-wheel-drive version. If you're going to need four-wheel drive for offroading, you're going to have to look elsewhere too. All of the specimens we've seen only come with an extended cab, and a 6.2-foot bed. It's not the most versatile truck, but it makes for a great work truck.
Price? Most of the listings we saw were asking for between $17,000 and $19,000. But some lower mileage ones can fetch up to $24,000. Considerably cheaper than even the Tacoma TRD Sport model.
2. Second-Generation (D40) Nissan Frontier
The 2nd-generation Nissan Frontier was a mid-size truck in production from 2004 to 2020. They offered the truck with a manual up until 2019. And the new 2022 model now comes exclusively with a 3.8L V6 and 9-speed automatic transmission.
To be honest, the Frontier isn't a great truck. Both offroad capabilities and on-road manners are subpar, and the interior feels very old and just not quite as modern as its rivals. Additionally, much like the Colorado, the manual-version Frontier only comes with rear-wheel drive—at least, this is the case with all the units we found.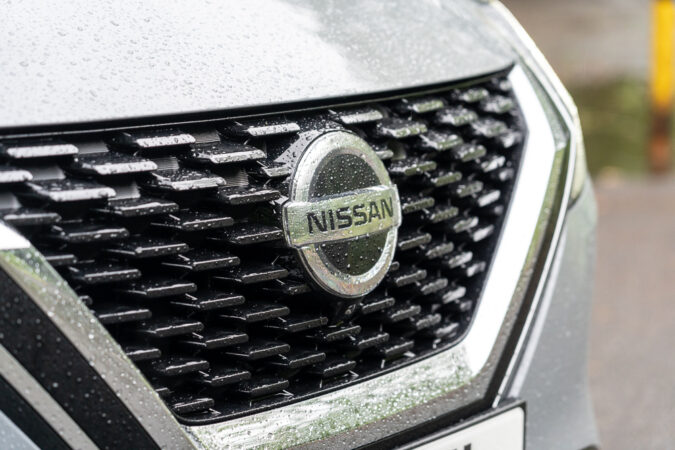 We're not quite sure if any four-wheel-drive version came with a manual, but we couldn't find any on the secondhand market. Also, the manual was only available with the 2.5L four-cylinder which makes an almost pathetic 152 horsepower. This limits the Frontier's towing capacity to just 3,500lbs.
Price is around $20,000 – $25,000 for the 2019 models, while models from the early 2010s are usually around $14,000. Overall, this isn't a truck we would recommend. Nevertheless, in a world of very few manual trucks available, we're going to have to include it in this list.
3. Fourth-Generation Ram 2500
So far, all of the trucks we've mentioned are mid-size trucks. And if you want a full-size truck instead, unfortunately, certain years of the Ram 2500 are your only choice. There are Ford F-Series trucks that came with a manual, but none are from the last decade which makes them too old for us to recommend.
Meanwhile, the GMC Acadia and Chevy Silverado (which share the same platform) come with a manual but only were only available in Mexico and were never offered in the United States. So, if you're a GM fan, you're going to have to import from Mexico.
Anyway, we're not quite sure which model years are offered with a manual. But we found a 2015 Ram 2500 Tradesman Crew on sale with a manual transmission. The asking price is $45,000, and this comes with the 6.7L Cummins diesel engine making 350 horsepower.
Note that the Ram 2500 is the heavy-duty variant, and we couldn't find any of the Ram 1500—which is the light-duty variant—with a manual. Also, when looking at listings online, check the pictures to verify that the car on sale is a manual, as some sellers mistakenly list them as a manual when it's actually automatic.
This is also true for the aforementioned Colorado and Frontier. In the case of the Ram, the manual version has the gear stick on the center console. Meanwhile, the automatic has its gear stick on the steering column. So, if the picture shows that it has a gear stick on the right side of the steering, it's actually an automatic.
Manual Trucks: The Pros And Cons
Here's a hot take: while car enthusiasts mourn the slow death of the manual transmission, I don't think it's such a big deal. Yes, manuals are great and I love them. But automatics also have their place in this world, and in most cars, an automatic is better.
In the past, many automatic transmissions are clunky, increases fuel consumption, and often reduces performance. However, modern automatics—ZF transmissions and dual-clutch systems in particular—are much better. They're often better than manual transmissions.
Anyway, if you haven't owned a manual transmission car in the past, here are the pros and cons you might be interested in:
Pros Of A Manual Transmission
Manual transmissions come with three main advantages:
They're cheaper to buy, some manual models are around $500 – $1,000 cheaper than the automatic version. In the case of the Gladiator, the automatic costs an extra $2,000.
They're usually cheaper to repair. Both manuals and automatics require the same sort of maintenance, but manuals are sometimes cheaper to repair. While usually not by much, considering transmission repairs can cost up to $3,500 to fix, any savings is appreciated.
They provide better driving control since you have complete say on when to change gear and how to engage the clutch. If you have the skills, this allows you to squeeze every bit of performance out of the car.
Basically, it's all about cost savings and complete control when you drive a manual. Automatics often have manual override, but the transmission will still change gear on its own if the ECU deems it necessary.
How about fuel economy? A lot of people say that manual transmissions consume less fuel than automatics, isn't that an advantage? Again, while that's true in the past, it's not always the case in modern cars.
Modern automatics can be just as (if not more) fuel-efficient than their manual counterparts. This is especially true in cars where it's been designed with an automatic in mind. For example, the gear ratios in a manual can be different than the automatic, in some cases, this can reduce fuel consumption and even hurt performance.
Cons Of A Manual Transmission
How about the drawbacks then? The first is of course the learning curve. Even if you're good at driving a manual car, the clutch bite point in every car is different.
If the clutch pedal doesn't give a good feel to where and when the clutch bites, you're going to have to take some time to get used to it. Best avoid going to car meets where you will stall and embarrass yourself in front of your peers.
The next drawback is that it can be tricky in difficult situations. For example, the automatic version of the Tacoma comes with a crawl mode to assist the driver when offroading. As mentioned, this takes care of throttle and brake input for you, allowing you to focus on steering and your surroundings.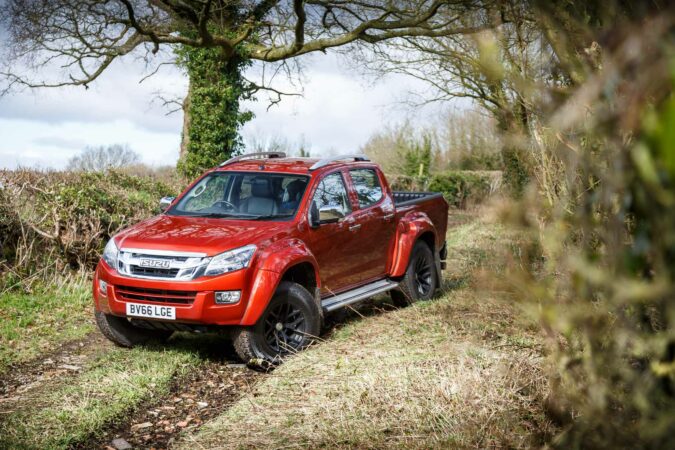 This feature may even help the car get out when it's stuck. But with a manual, you lose this feature and you will have to completely control the car on your own, which can be difficult if you're not an experienced offroader.
Manuals also mean they're less convenient on the road as you have to change the gear yourself and press the clutch pedal every time. Not a big deal when you're cruising down the highway, but this gets tiresome in traffic.
Finally, not all manuals are built equal. In some cases—such as the Gladiator's—the gear ratio may not fit the engine very well, which can affect the car's feel and performance. Also, some manuals are just not very satisfying.
This can be because of poor quality linkages in the transmission, which makes the gear stick feel floppy when you're shifting gears. Or sometimes it's just poor build quality of the shifter. In both cases, this can ruin the experience.
Manual vs Automatic Transmissions in Pickup Trucks
There are three types of transmissions available for pickup trucks: manual, automatic, and continuously variable transmission (CVT).
Manual transmissions allow drivers to select gear ratios, while automatic transmissions can shift gears without input from the driver.
The Toyota Tacoma and Jeep Gladiator are the only pickup trucks available with a manual transmission.
The Nissan Frontier no longer offers a manual transmission option.
The Toyota Tacoma's manual transmission is only available with three trim levels.
The Jeep Gladiator is standard with a six-speed manual transmission.
The Jeep Gladiator was recalled due to a faulty clutch pressure plate that could cause a fire, but Jeep is remedying the issue.
Pickup trucks with manual transmissions are becoming increasingly rare, making it difficult to find options in the market.
Drivers may have to switch to automatic transmissions in the future as manual transmissions become less common.
Some features, such as push-button start, may not be available with a manual transmission in certain pickup truck models.
Manual Trucks: Final Thoughts
So, there are only two new trucks you can buy with a manual which are the Toyota Tacoma and Jeep Gladiator. In the case of the Tacoma, it's only available in the TRD trims. Meanwhile, you can get it in any Gladiator except the High Altitude trim.
If you're not happy with those two options, you can find some relatively new trucks in the secondhand market that comes with a manual transmission. Keep in mind that your options are limited, and most of them come in the basic trim with an entry-level engine.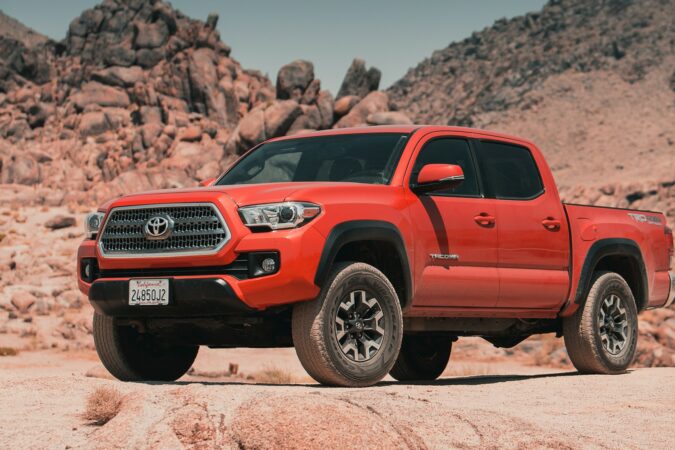 Are those manual trucks worth it? It all depends on how enthusiastic you are about manual transmissions. If you love a truck, and you want to be in complete control of the driving experience, then yes, they're worth it.
However, nothing wrong with the automatics either. Sure, some of them are still a bit clunky, but they're alright. Additionally, I don't believe manual transmissions are necessary for trucks.
In a sports car or a hot hatchback, they're necessary for the driving experience. It just makes those cars that little bit more satisfying to drive. But in a truck? An automatic will do just fine. In any case, we hope this has been a helpful buying guide.