It wasn't a surprise to see Max Verstappen run away — both literally and figuratively — with the 2022 world championship. Once again, the Dutch racer overcame Lewis Hamilton's dominance and crowned himself despite still being four races left this season.
With just 112 points on deck and the Red Bull superstar holding a 113 lead over Mexican Sergio 'Checo' Perez and a 114-point lead over Charles Leclerc, the upcoming four races will simply decide who's going to join him on the podium at the end of the season.
However, it's not like Verstappen doesn't have any motivation to keep his foot on the gas in the next four GPs, as he could tie the single season record with 13 wins. He'll get that chance at the United States Grand Prix, Mexico City Grand Prix, Sao Paulo Grand Prix, and Abu Dhabi Grand Prix.
So, with the title already on the bag and the constructor title nearly secured as well, it's not surprising to see oddsmakers look ahead to the next season already. That's why your favorite sportsbook is already showing the way-too-early odds for the 2023 F1 title.
Odds To Win The F1 Title In 2023
It's been years since we've seen racers go toe-to-toe and alternate title wins. As a matter of fact, 2016 was the last time no one won back-to-back titles, with Nico Rosberg ending Lewis Hamilton's two-year streak. Notably, the 2023 campaign may not be all that different from that trend.
With that in mind, we'll take an in-depth look at what we can expect from the upcoming season. Will Red Bull and Verstappen keep their dominance, or will Lewis Hamilton make more history? Let's break it down.
5. Carlos Sainz Jr., Ferrari (+1750 Odds)
There's no doubt that Ferrari is the greatest constructor in F1 history, taking home a record 15 titles, three more than McLaren. However, they haven't ended on top since 2007, meaning Carlos Sainz Jr. will have a heavy load to carry on his back next season.
The Spaniard has yet to win his very first title, but oddsmakers expect him to be one of the five best in 2023. That shouldn't come as a surprise as he'll likely finish in fifth place this season as well, but whether he has what it takes to take another step forward remains to be seen.
4. George Russell, Mercedes (+1500 Odds)
Another surging, rising talent is expected to finish near the podium. British star George Russell will look to give Mercedes its first title in three years. However, he's not projected to finish ahead of his very own teammate, the legendary Sir Lewis Hamilton.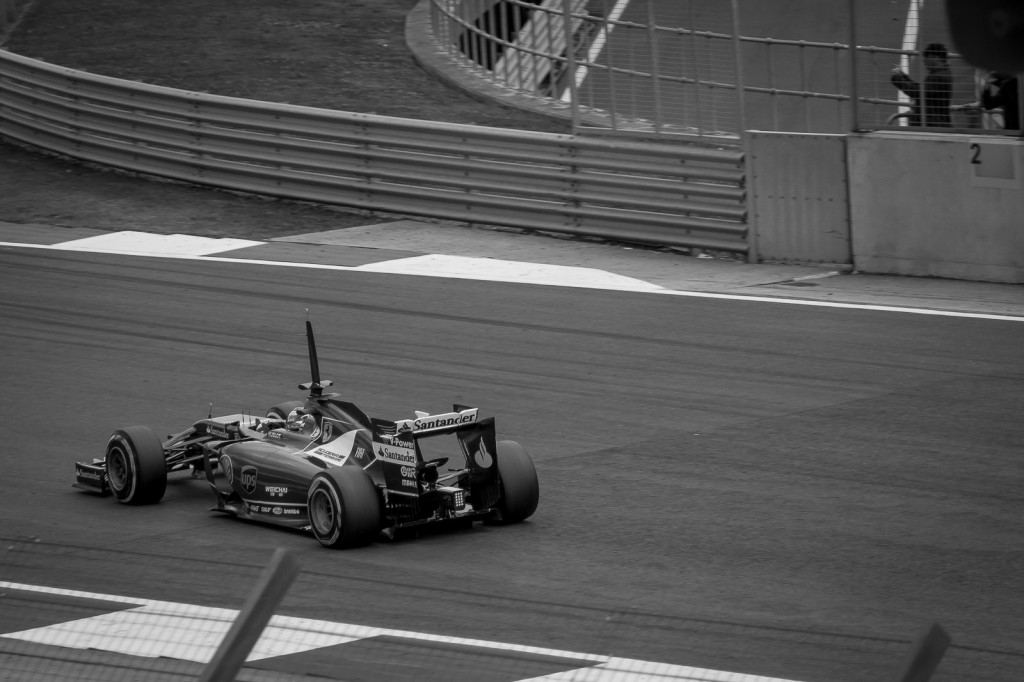 There's no doubt that Mercedes has more than enough resources to take home the constructor title home. But Russell sure wants more than that, and he'll look to demonstrate why his team was so high on him when they signed him in 2022 to replace Valtteri Bottas.
3. Charles Leclerc, Ferrari (+425 Odds)
Charles Leclerc continues to make strides in the F1 world after his successful career in the GP3 Series and the FIA Formula 2. He's just 25 years old and one of the most promising names in the business, but some believe he's still quite raw and not ready to dominate.
Ferrari has made a strong commitment and sure hope the Monégasque can take them back to their winning years. He's a hardnosed competitor and will look to prove that he's ready to sit at the big boy's table now that he'll have another season under his belt.
2. Lewis Hamilton, Mercedes (+375 Odds)
Lewis Hamilton looked poised to break Michael Schumacher's record for the most F1 championships ever. That's until Max Verstappen came around and took over, putting an end to his streak of four consecutive titles (and five in the past six years).
It's been two seasons since Sir Lewis Hamilton was able to end at the top of the podium, and some believe his time is already over. Needless to say, that's more than enough motivation to prove his doubters wrong and win that historic eighth title.
1. Max Verstappen, Red Bull (-130 Odds)
Max Verstappen and Red Bull have established themselves as the most dominant force in modern racing, so it's not surprising to see them sit at the top of the odds once again this season. Moreover, having them at -130 odds speak volumes as to how confident oddsmakers are in Verstappen's skill set and raw talent.
Once deemed as 'the talent of the century,' the Belgian-Dutch is expected to be one or two steps ahead of the rest of the pack again. He could join Juan Manuel Fangio, Michael Schumacher, Sebastian Vettel, and Lewis Hamilton as the only racers to win three straight F1 championships.