One criticism that electric cars have had is that they do not feel as connected to their drivers as their petrol-powered counterparts. This is partly due to all the extra weight in the form of the batteries. Mazda plans to rectify this with the launch of the Mazda MX-30 which will hit UK dealerships in early 2021. This fully-electric crossover is part of Mazda's electrification strategy that has already seen the advent of a few hybrid cars.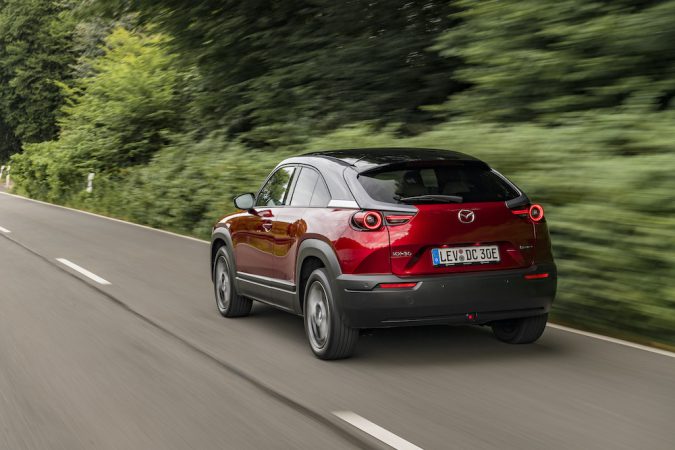 Jinba Ittai Ethos Brings The Driver And Car Closer
The principal driving force behind this car is 'Jinba Ittai' which is a Japanese phrase used to describe the one-mindedness of man and horse of yesteryear. The primary goal of this car is to make the driver feel as connected to the car as possible. Several steps have been taken towards this end. A combination of Mazda's Skyactiv-Vehicle Architecture, an extremely efficient motor, and a 35.5kWh battery will keep the weight of this car to a minimum while still achieving a maximum range of 124 miles. Rapid charging technology will also make this car quite practical.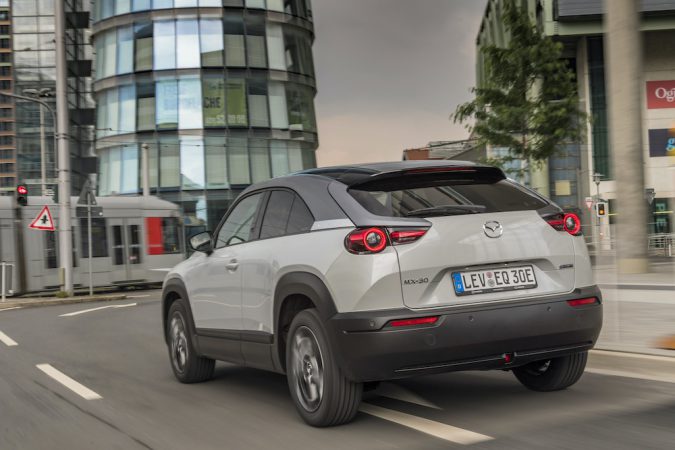 Another big improvement will be the e-Skyactiv system which is an electric motor torque control system that will make the accelerator pedal behave just as it does in a high-performance petrol car. A lot of other technical wizardries will make this one of the most intuitive driving experiences inside an EV while also being much kinder on the environment. Attractive interior options and driver-aid systems will complete the package. The UK pricing of this model will be announced soon.