McLaren has announced a new P1 which is powered solely by electricity, rather than the hybrid system in the other model. What's better still is the new model allows you drive your P1 al-fresco as there is no roof, plus it has the central driving position of the legendary McLaren F1.
Ok, Keep Going…
Sounds good doesn't it? For the new model you will need a total sum of… £375. No, that's not a typo, the reason it's so cheap is because it's for a very specific audience – children. Yes, if you're looking to ride this model, you have to be 6 or under I'm afraid. Not that will stop Jenson Button buying one though.
I don't think he'd enjoy the top speed though as this P1 has a top speed of 3 mph. This quirky P1 is finished in Volcanic Yellow and even has dihedral doors. The battery can be powered up using the stop/start button and other features include automatic lights, MP3 player and an audio system with pre-loaded nursery rhymes.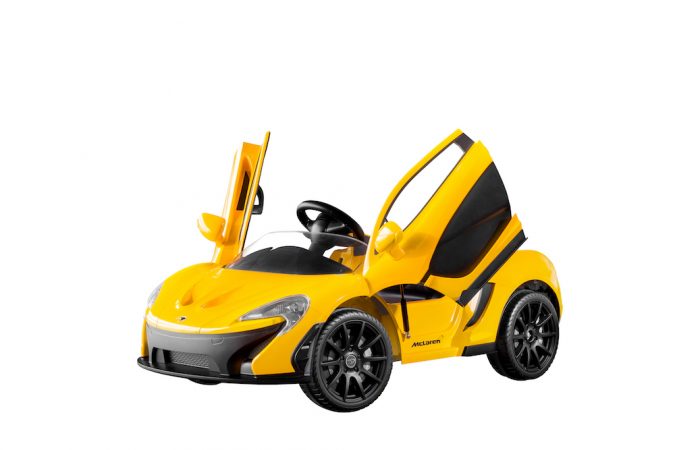 (Big) Stocking Filler
If you fancy treating your youngsters to a McLaren for Christmas (I know, it's not even October yet) you'll be happy to know it will be available from McLaren retailers as of next month and then in recognised toy retailers shortly afterwards. If you would like a 
car wallpaper for your iPhone
 download one here.