We are big fans of special edition cars at Motor Verso and more especially we are big fans of the Ford GT, so you can imagine how we feel about this one. Meet the Ford GT Heritage Edition. The car has been created for a limited run to celebrate the 50th anniversary of Ford winning the 1966 24 Hours of Le Mans.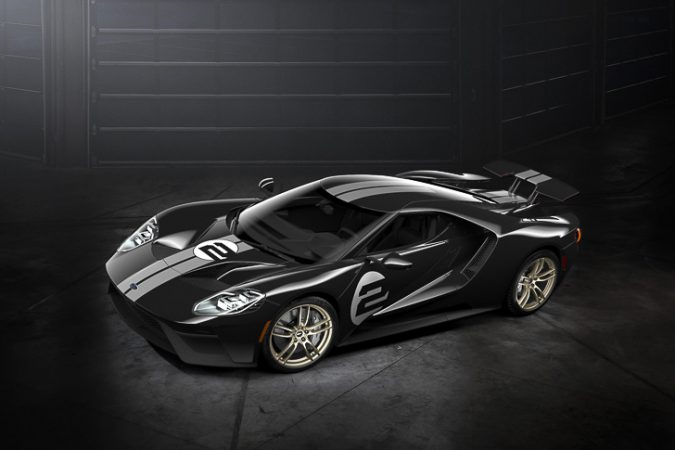 Ford GT Heritage Edition Changes
Taking a closer look at the special edition you will notice the gold 20 inch alloys, gold-accented leather upholstery, plus Shadow Black and Frozen White graphics, all giving a nod to Bruce McLaren and Chris Amon's Mk II GT40 in 1966. There has been no performance tweaks to the car, it still creates 600 bhp from it's impressive 3.5 litre twin-turbo V6 engine.
If you are lucky enough to be too young to remember the 1960's races, with the power of YouTube you can take a couple of minutes out of your day to relive the glory days. Take a look below.
Ford GT Heritage Edition Gallery