Would you believe me if I told you that this monstrosity that you see in the pictures used to be a 1963 Ford Anglia? It's hard to imagine but sacrifices have to be made if you want your car to look like a real-life Hot Wheels toy. Indeed, this particular Anglia really did win the final UK leg of the global Hot Wheels Legends Tour. The final result truly is a distinctive masterpiece.
This one-off hot rod, fittingly called the 'Misfit', wasn't easy to pull off, either. The folks behind it took thousands of hours of work and hard labour, built from the remains of half of an Anglia. They also took to heart the little details, too. The fabrication work on the body is top-notch, as is what lies underneath. No longer will you need to contend with a puny little engine.
What A Real Hot Wheels Looks Like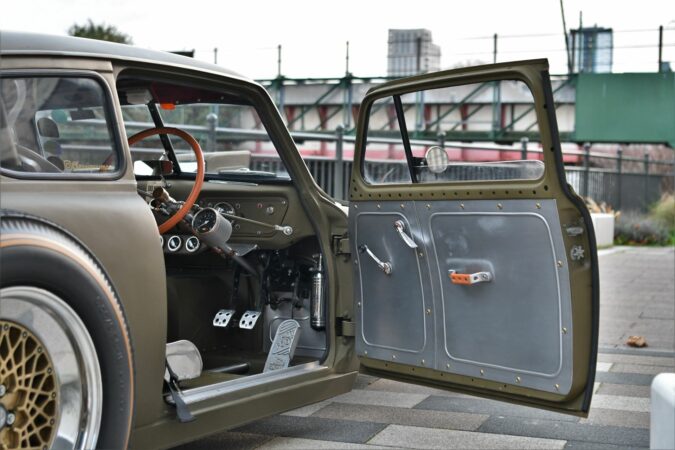 Instead, the Misfit carries an inline-4 from an E30 BMW 318is. It's then paired with one Eaton M45 supercharger, alongside a unique De Dion rear-end as well as steering. If you look closely, you'll also find a bunch of other Ford and Hillman parts. Then, there are the BBS magnesium rims mounted on cross-ply tyres. Meanwhile, the Misfit's taillights came from a 1959 Cadillac.
The boot and doors were shortened while the rest of the body has been hacked and slashed in more ways than one. What's most awesome about this is that the Misfit isn't some garage queen. Rather, its owner's done everything from school runs to long motorway commutes in this. On top of that, winning awards left and right, including the chance to become an actual Hot Wheels toy.