There has been months of teasing and spying going on around the Mercedes-AMG GT, and now it has officially been released. Serving as a flagship sports car in the wake of the mighty SLS AMG. The first thing you notice about the new model is its name, with a slight twist, it has been called Mercedes-AMG GT.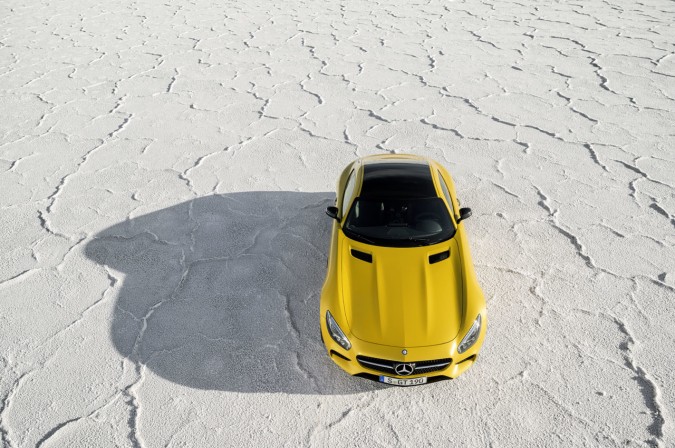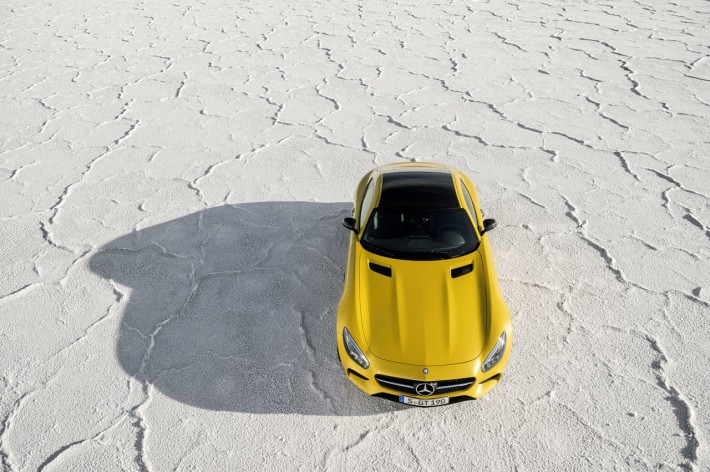 Mercedes-AMG GT and GT S Specs
Mercedes is launching its new super coupe in two sub models, both packing the new 4.0-litre, twin turbo V8. The standard GT boasts a healthy 456bhp. Initial figures from Mercedes claim that it can do 0-60mph in 3.9 secs and carry on to an electronically limited top speed of 189 mph. If that's not enough speed, the GT S model has 503bhp  and will do 0-60mph in an estimated 3.7 seconds, and will then go all the way to a limit of 193 mph…wow.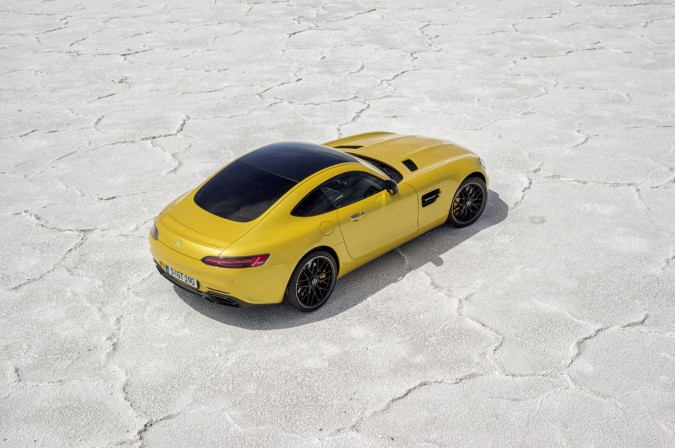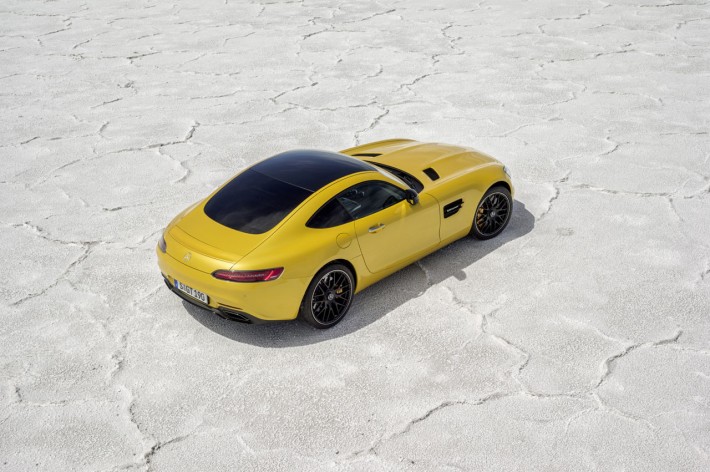 Regardless of which model you choose, that new V8 is mounted behind the front wheels, and power gets routed to the rear wheels via a seven speed dual clutch transmission with a locking diff. All the weight out back gives the coupe a 47:53 weight distribution from front to rear. The GT S model will also get adjustable damping as standard.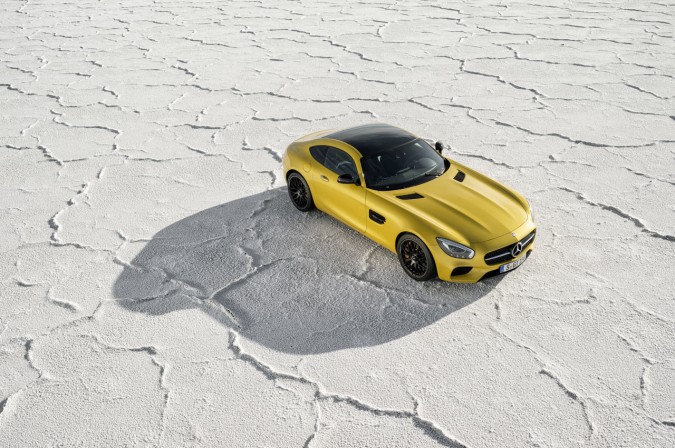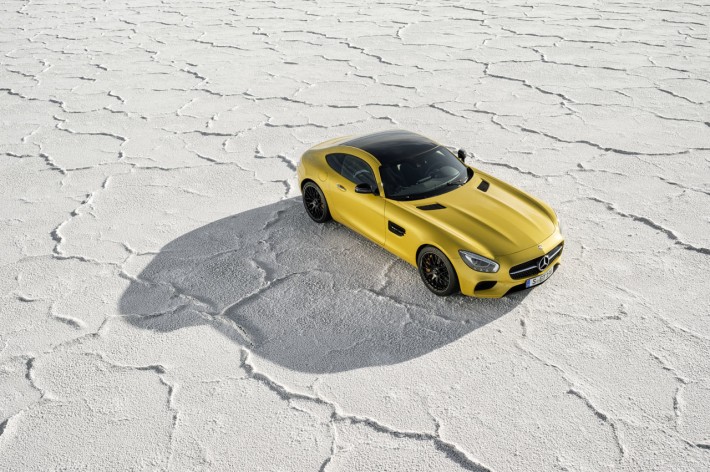 Mercedes-AMG Options
Being a Mercedes performance car, there are any number of options to further enhance the coupe's dynamics, which include carbon ceramic brake discs and forged wheels. However one of the most exciting features is the Dynamic Plus package available for the GT S with dynamically adjusting engine and transmission mounts. When cruising, they can be soft and compliant but firm up during more enthusiastic driving. The pack also adds Race and M (for manual) transmission modes, re-tuned power steering, a stiffer suspension, and increased negative camber at the front axle. This all sounds very clever, and I'm sure will make the car a lot more livable.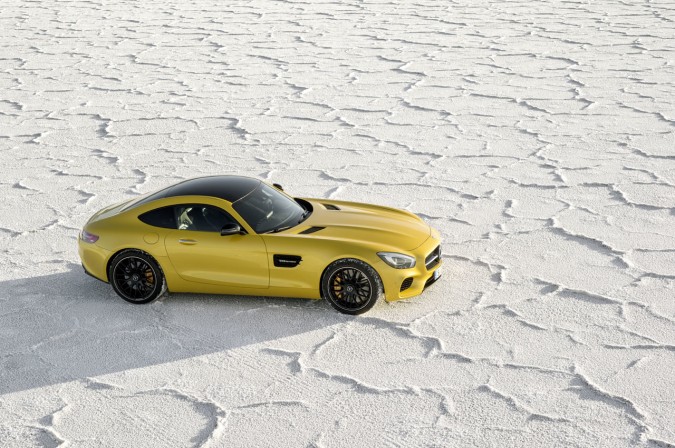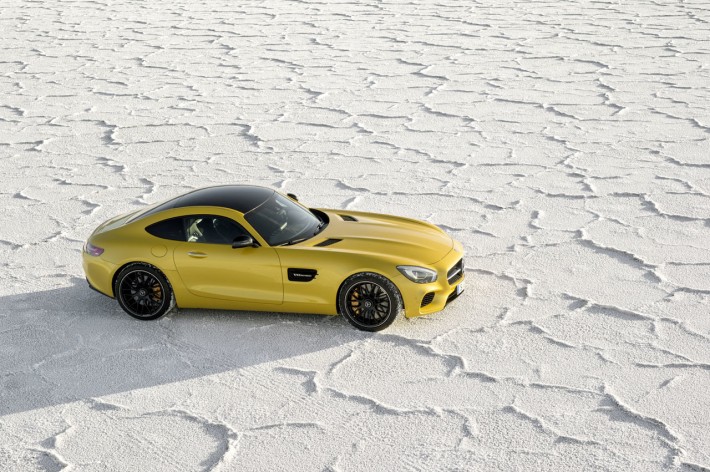 The 2016 AMG GT S launches in the spring of 2015, and the standard GT comes a year later, now all we have to do is wait.
Behind the scenes of making of the Mercedes-AMG GT
Mercedes-AMG GT Gallery
Source: TopGear