Among the many things that pass through my desk to study or review, this is by far one of the most unique and intriguing items yet… The Metmo Cube Mk3. You might be looking at the pictures and wondering about what it is, with a healthy dose of confusion, right? Well, in a nutshell, the Metmo Cube (currently in its third iteration since the Mk1 in 2019), is basically the ultimate fidget toy or a super fancy desk ornament.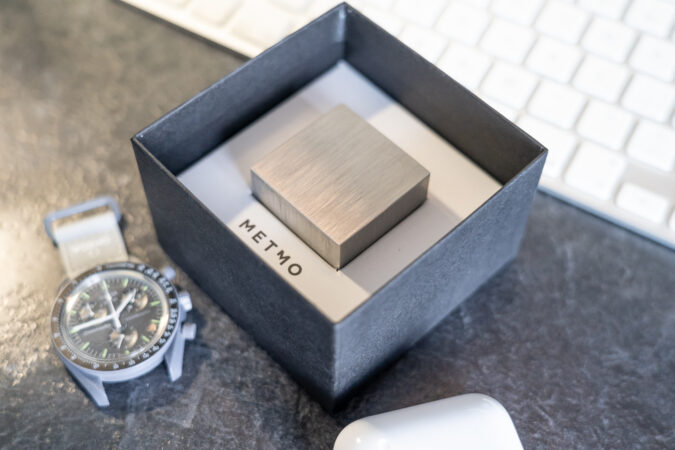 So, why are we talking about this? Well, here at Motor Verso, we spend a lot of time discussing cars, and plenty of other car or mechanic-related things. Whether it's a new car or a handy accessory, we love trying to look at how it all works and how it goes together. This Metmo Cube Mk3 is just that… The ideal fidget toy for anyone who's interested in car mechanics, engineering, and over-designed stuff, in general.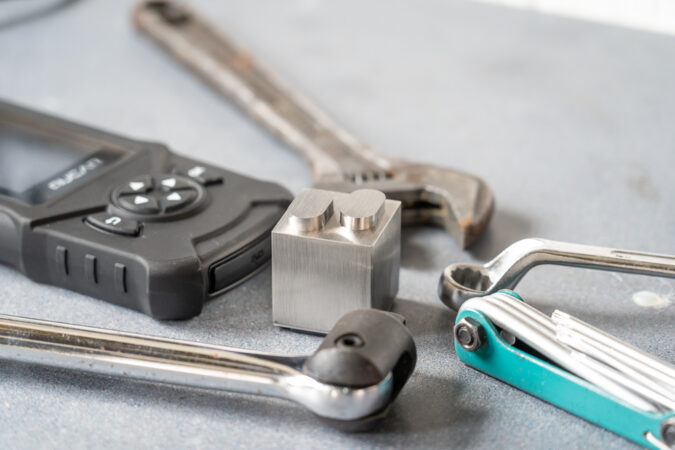 The Metmo Cube is essentially a block of 316 stainless. That alone marks an improvement over the Mk2, as the latter was made from 304 stainless steel. This otherwise insignificant and trivial change might not matter to most people. But, it does to the folks at Metmo, ever obsessed with finely-engineered gadgets. Within what seemed like a singular un-cut block of steel, are actually two large machined steel pins.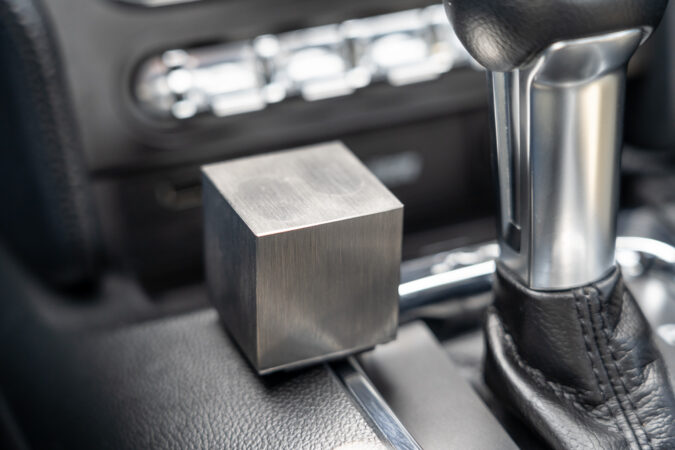 These pins are what you fidget around with, and they're shockingly among the most pleasing things that I've ever toyed with. These large cylindrical pins have been cut with such minute tolerances and with this much precision, that you might be forgiven for not noticing that they're there at all. So flush are the pins, that you can barely notice the seams and cuts between them and the rest of the solid steel cube.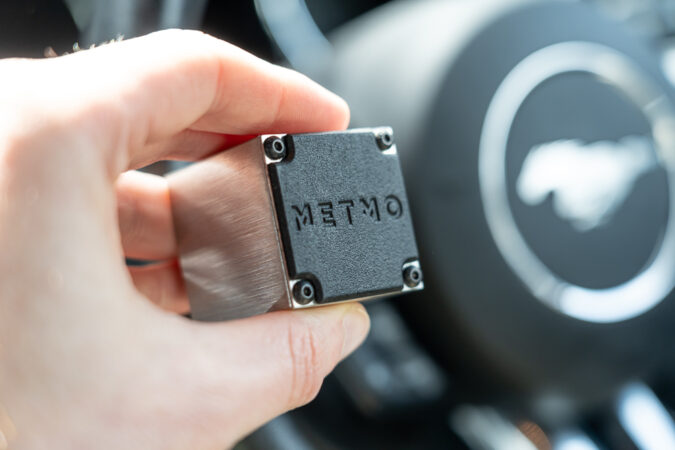 How Was The Metmo Cube Mk3 Made?
The engineering of the Metmo Cube Mk3 is in itself so fascinating, that it's worth mentioning. The cubes have been meticulously machined with an advanced technique called "wire EDM". This is a new and high-tech machining process that utilises very thin wires. These wires then cut and remove material through a repeated and high-intensity burst of electrical dischargers. All the while, submerged in dielectric fluid.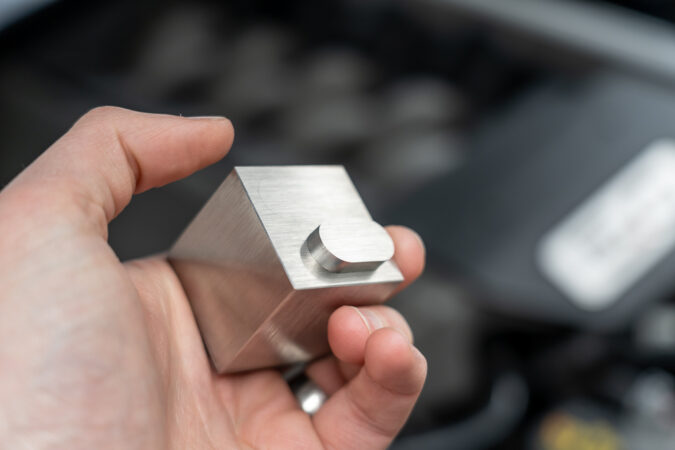 Such wire-cut processes are incredibly precise, allowing for material to be cut and removed with extreme accuracy. Moreover, without leaving behind any noticeable marks or scarring. As well as not taking away too much of the base material that it's cutting all at once. Even when compared to the most advanced or distinct machining processes available today like CNC or laser-cutting, this is on a whole other level.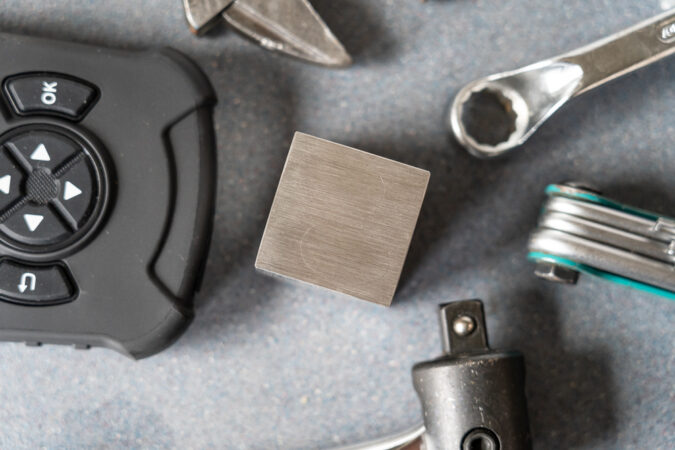 Fun fact, specialist industries like aviation are one of the few other fields besides Metmo that even uses a process akin to wire EDM. With aircraft components, for instance, wire EDM has been optimised with incredibly tight tolerances as fine as +/- 0.001mm. This is how the Metmo Cube Mk3 has those pins that rise and fall so neatly flushed.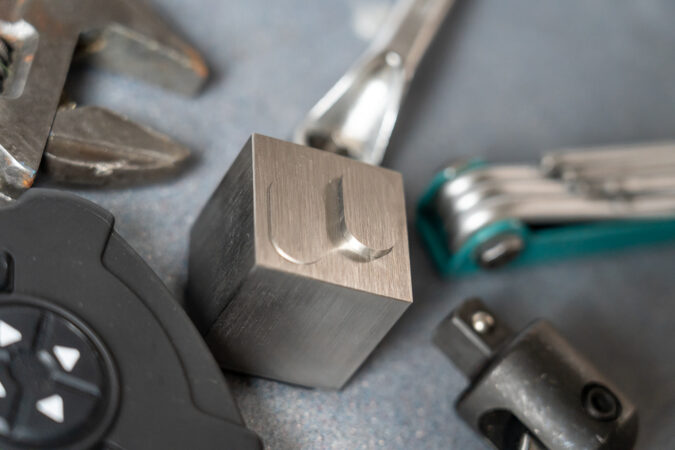 Metmo themselves claim that each Cube is ground to within +/- 0.10mm of its intended specifications. Its attention to detail is certainly far beyond what most other fidget toys are built with. This also explains, as we'll get into later, why the Metmo Cube Mk3 is expensive. Wire EDM machining is, as you're seeing it now, a highly specialist and boutique process that only a select few people have access to.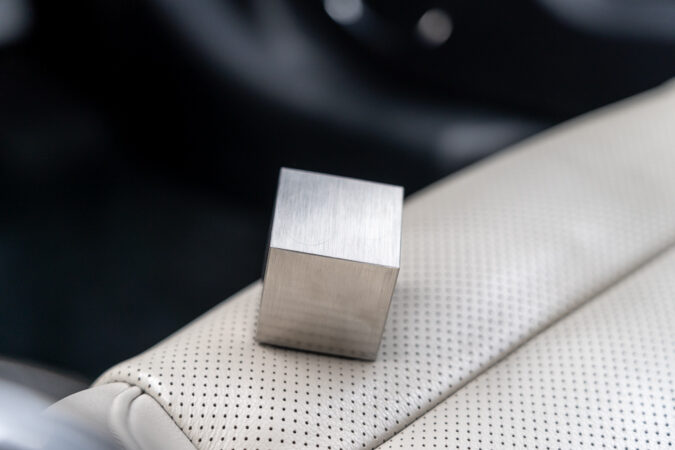 How Does The Metmo Cube Mk3 Work?
So, how do you even interact with this cube, then? Those aforementioned pins could be easily removed by simply turning the cube over and letting it fall downwards. The two pins then interact with one another with the help of gravity and pneumatics, sort of like a piston… Push one pin down, and the other pin rises from the cube.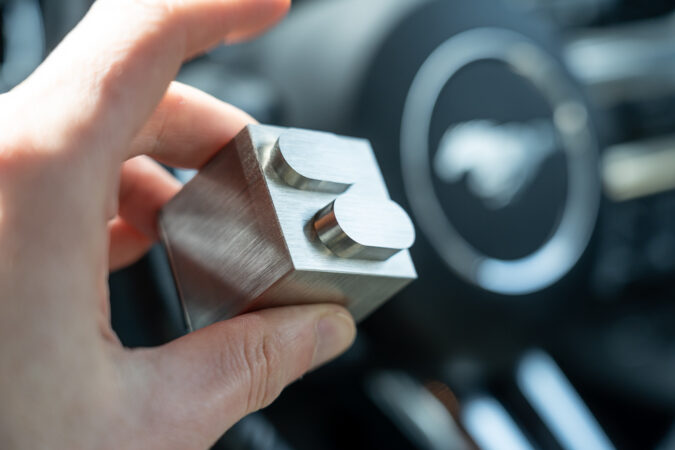 It does so by transferring air between the two chambers. I think Pascal's Principle might explain how it works a bit better. Thus, pushing down on one pin forces the other up, and so on, repeatedly. Now, given how tight the tolerances are with the Metmo Cube Mk3, there's barely an air gap at all, forcing the folks at Metmo to create a controlled escape channel at the base of the cube (more on that later).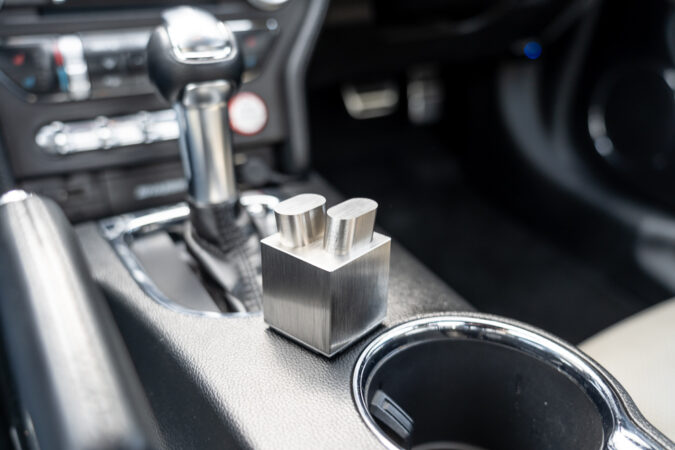 On the other hand, that means that the back pressure between each chamber housing the pins is so very smooth, the pins can gently rise and fall either way before settling down. For we car enthusiasts, you will probably note the similarities between the Metmo Cube Mk3 and the reciprocating motion of an internal combustion engine. It's simply a more artistic form of pistons moving up and down in an engine block.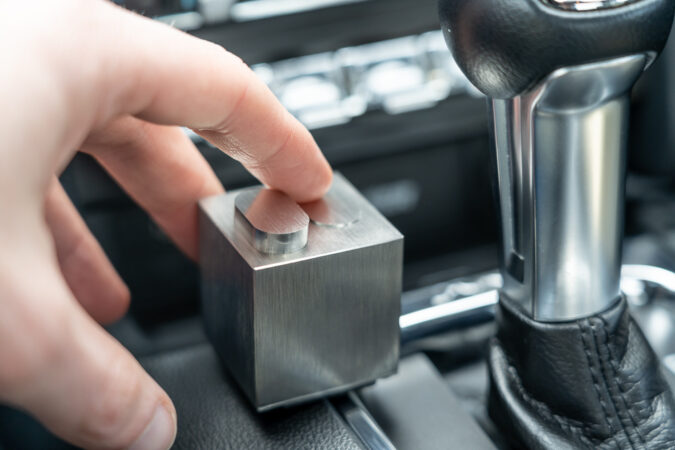 This appears to be something that Metmo does really well… Over-engineering simple tools and turning them into rather mesmerising fidgety toys or precision-crafted apparatuses. They each feature an abundance of sensory overload. This Cube Mk3 gives you just as much joy in the tactility of pressing the pins down all by yourself. Not to mention, the visual pleasure of seeing them seamlessly falling down on their own.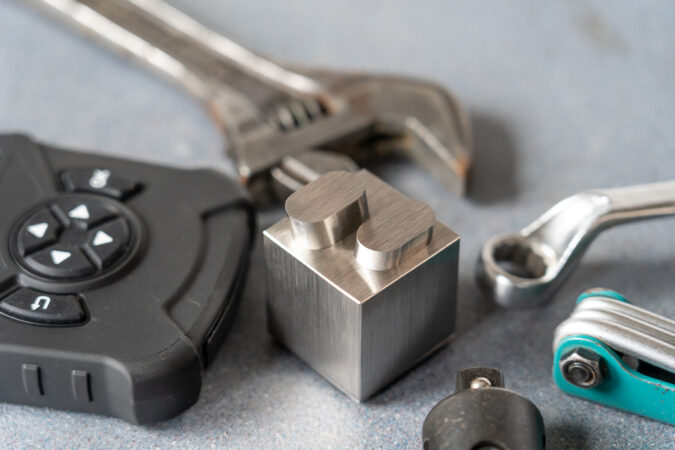 Is It Just An Overly-Priced Paper Weight?
The refinements of the Cube Mk3 over the Cube Mk2 don't stop there, however. Metmo has done a few other little tweaks to the pneumatic properties of the Mk3 variant. In particular, ensuring that the base of the cube, which is made from SLS laser-printed material, creates an ideal hermetic seal. Also, thanks to its overthinking when creating what's essentially a steel cube, there are other unintended benefits, too.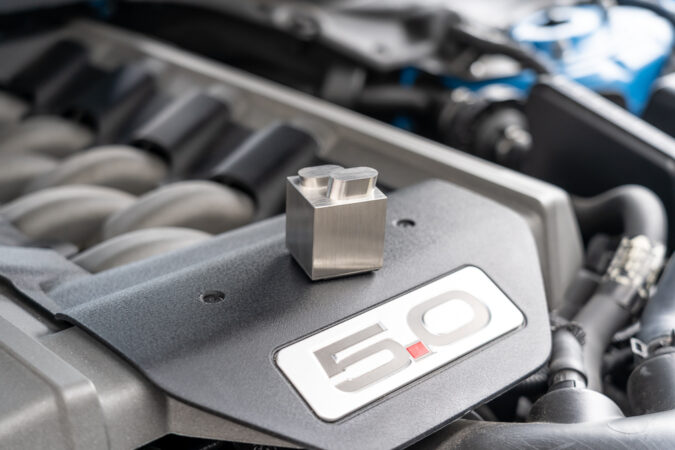 For instance, extensive heating and cooling cycles heat up the Metmo Cube Mk3 evenly and uniformly all around. This makes sure that even if the block were to expand and contract under hot or cold weather, it's not going to impact the satisfying reciprocating sensation of the pins rising and falling. Speaking of, if you don't even plan on playing with the steel pins, just holding the Cube Mk3 in your hand is a good feeling.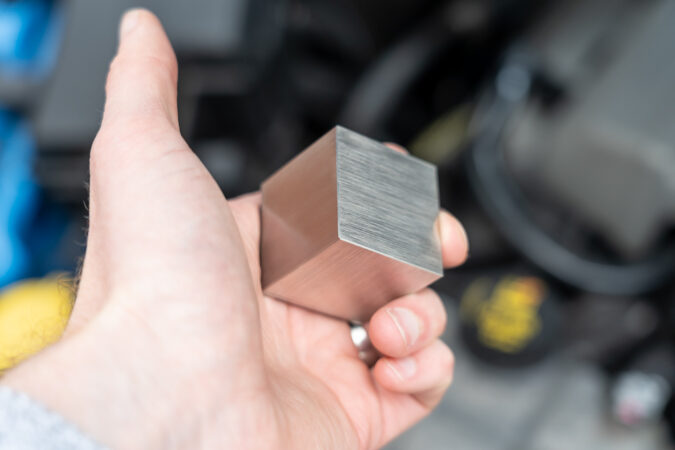 That chunk of steel is relatively small… Only 40mm x 40mm x 40mm in size, a perfect cube. Metmo states that its actual mass is around 500g. Yet, that entire block is weighty and substantial in the hand, giving it that solid-steel heft. Yet, with all these superlatives in mind, should you get one? The Metmo Cube Mk3 is definitely more of a very niche nice-to-have than something most of you would ever need at all. But we all still want one.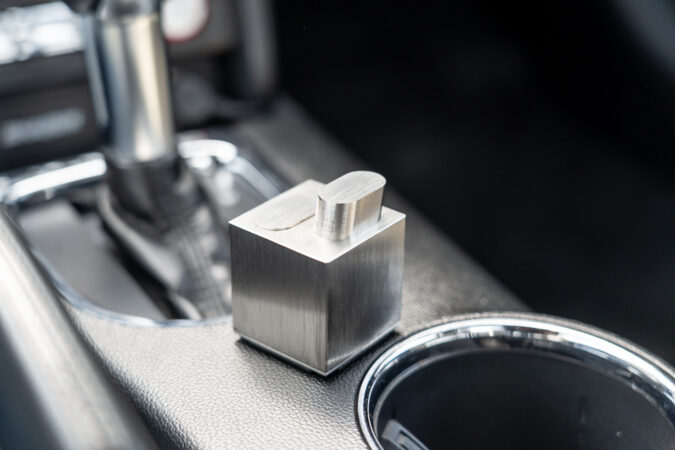 Because of the incredible engineering, it has a premium price tag of £250. As costly as it is the Cube Mk3 does feel very nice and will be the best desk toy you ever own (and will last forever). If you want to order one, make sure you do it quickly though, as curiosity for it has driven demand to far outstrip supply. You might find there is a lead time of 3-6 months depending on when you order.