We have all been there. We are about to set off on a journey. We have planned everything down to the finest detail and it is only when we are about to get into our car that we discover that one of the tyres is not inflated properly. It is even worse if you are on the road and need the spare tyre only to find out that it is deflated. Under such conditions, a tyre inflator can be a real godsend and who better to make a tyre inflator than one of the most renowned tyre makers – Michelin. We have taken a look at the Michelin Programmable Superfast 4X4/SUV Digital Tyre Inflator, find out more below and see if it is right for you.
Michelin Tyre Inflator – Lives up to its name – Superfast
The name of this tye inflator gives away the fact that it is super fast and is meant for even the larger tyres found on SUVs. I gave it a test run on a Golf GTI, Range Rover Evoque and Kia Sportage. Even the largest SUV tyres can be inflated by it really quickly.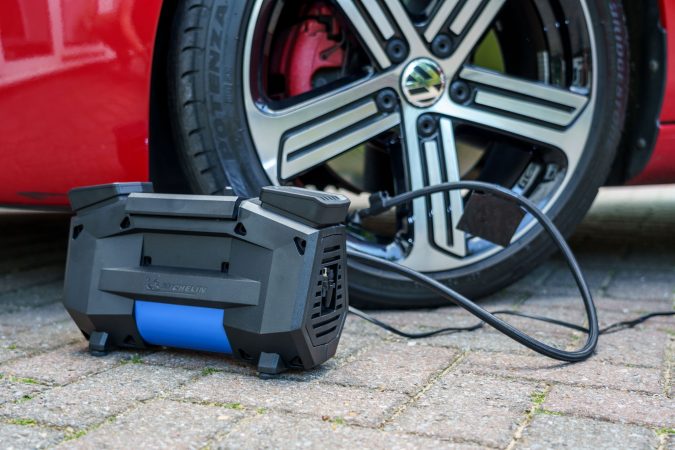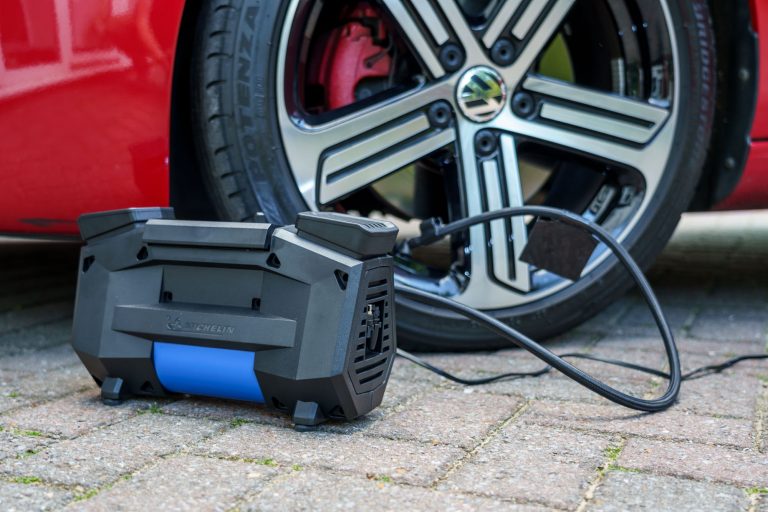 A 13″ tyre can be inflated to a full 35 psi in just under 2 minutes. What is even better is the fact that it can be powered from a regular 12V power source. It is good knowing that the tyre inflator will work on big SUV tyres if you need it to, but it will work on smaller tyres just the same. It can also quickly deflate a tyre if you need to do so.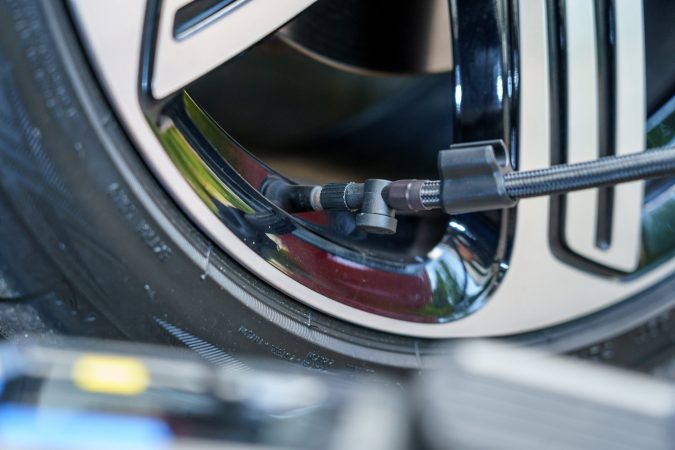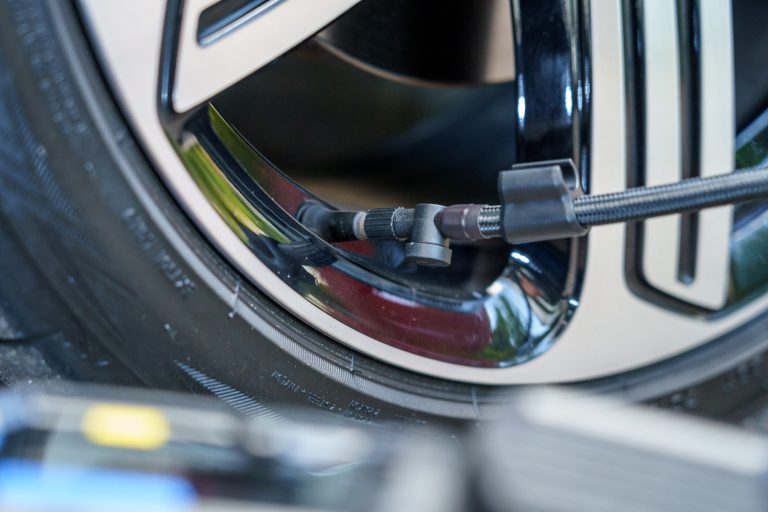 The digital part of this tyre inflator makes everything easier. You can dial in the exact value you want down to 0.5 of a measurement. Hit start and the inflating will begin and stop at the exact pressure you specified.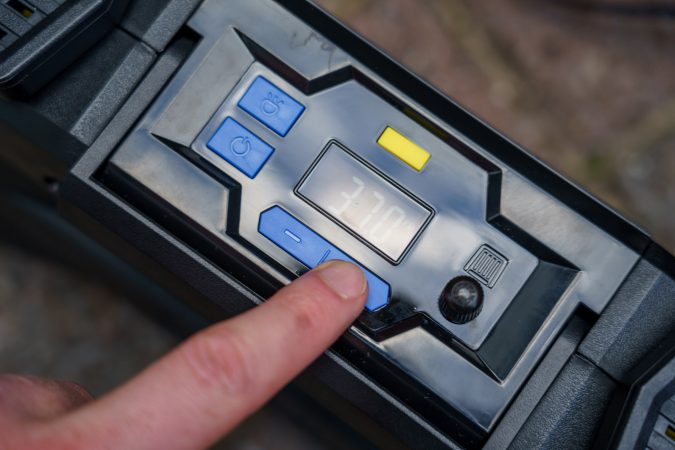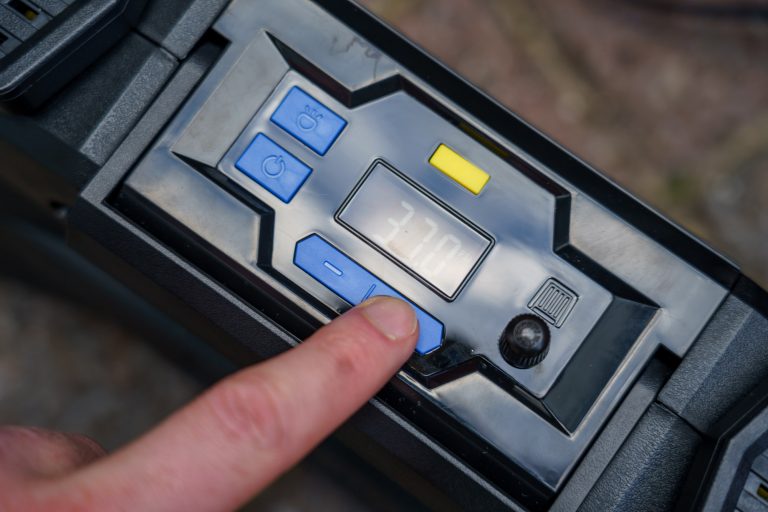 Convenient and practical
Every aspect of it has been designed in such a way as to make the whole process of inflating the tyres as hassle-free as possible.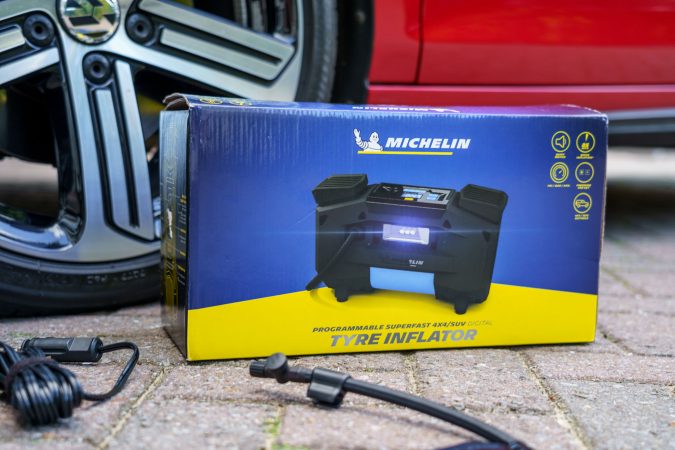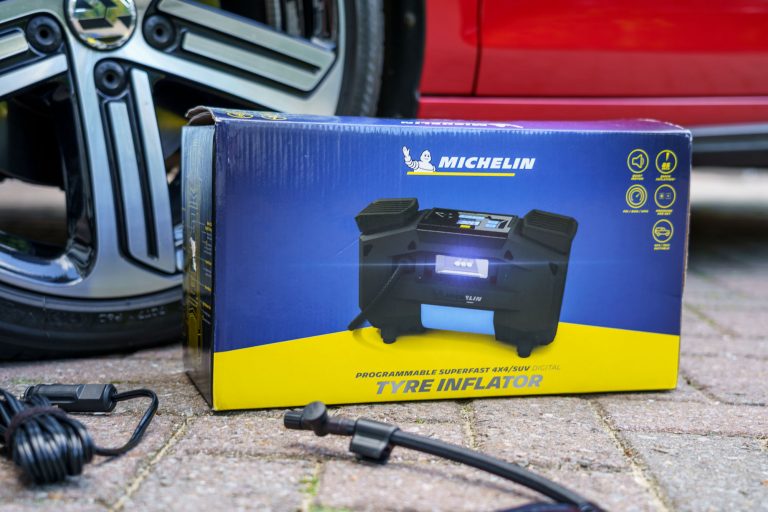 Starting with the power cable and the inflation hose, both are long enough to reach around even the largest SUV or van allowing you to inflate each tyre without having to undertake complex manoeuvres. It comes with a powerful onboard LED light that illuminates your work area and allows you to work quickly and safely even at night time.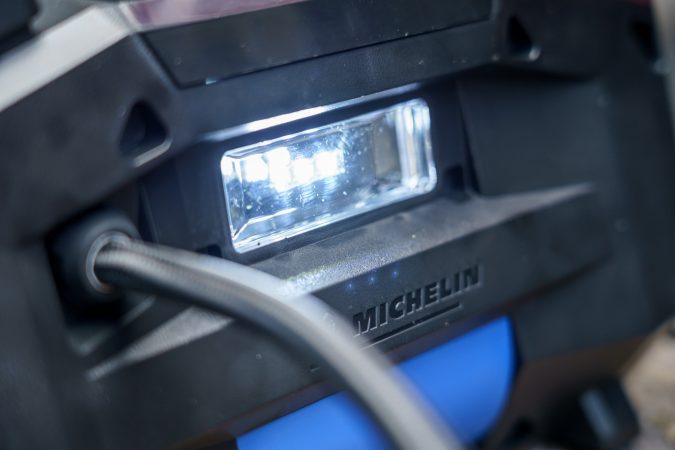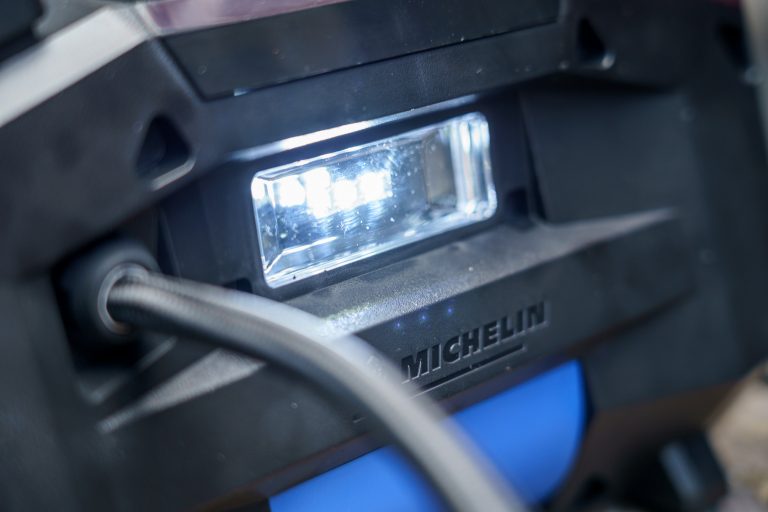 Finally, it is relatively quiet. This was my biggest fear as heavy-duty tyre inflators tend too create way too much racket but the Michelin tyre inflator even when working at full tilt was making a very low level of noise.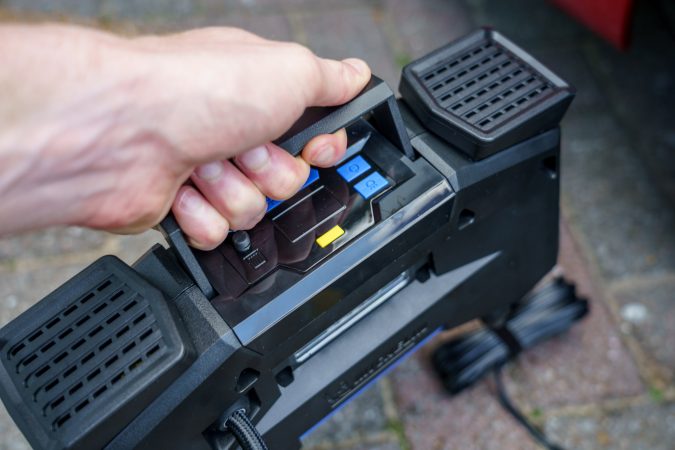 It comes with its own carrying case and even has adaptors to make it suitable for small inflatables and bike tyres.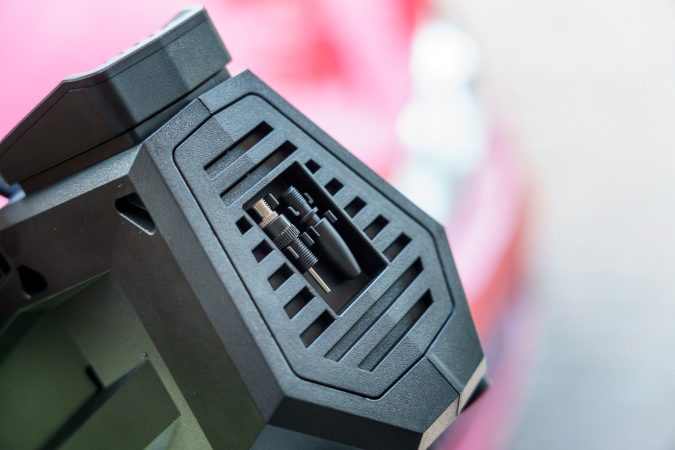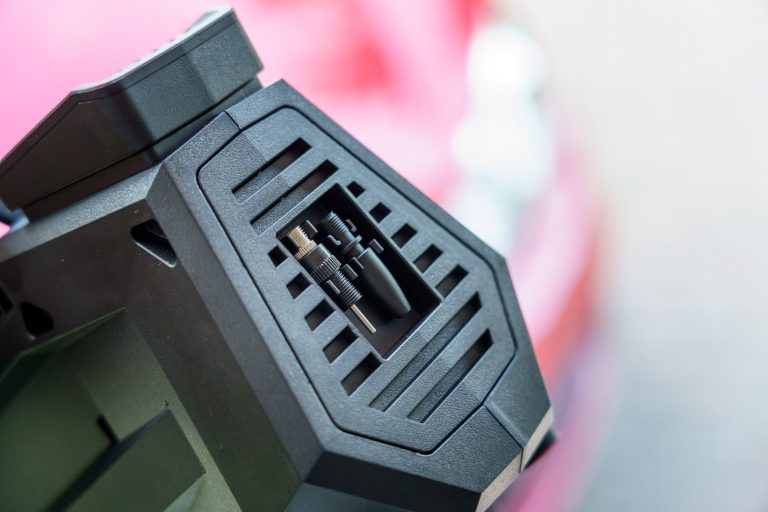 The build quality is supreme and it is pretty compact and easy to carry around. At a price of just £80, the Michelin programmable superfast 4X4/SUV digital tyre inflator is definitely a must-have kit for car owners.