Nowadays most people are caught up thinking that bigger is better. While it may be true in some cases, it is not entirely always true, as a mini bike can attest to. Motorcycles, for example, have different uses for the variety of different sizes that they offer.
You can get full-on race day or track day machines, or you could also have them for the weekend rides or just commuting. Are you thinking about getting yourself a mini bike, but you are still a bit unsure? Well then look no further, because we are going to talk about everything you need to know about mini bikes!
One of the things that are gaining quite a bit of popularity now is mini bikes. Good things do sometimes come in small packages. In the case of minibikes, you get to have easier maneuverability, it is a lot easier to move around with them, and of course, they are also a lot more affordable.
While a mini bike isn't something that would appeal to someone who is looking for high speed and performance, it is surely great for people who want something that does not require a lot of maintenance.
Why Would You Want To Buy A Mini Bike?
While minibikes might just seem like they are pretending to be full-grown motorcycles, and they might seem a bit weird, there are a bunch of reasons why someone would want to buy a small two-wheeler. Here are a few:
Mini Bike: Mini Bikes Are Cheap
One of the biggest reasons that would make someone buy a mini bike is the price tag. If you are a newbie in the world of motorbikes then you will realize soon enough that the regular-sized bikes can easily get quite pricey.
However, compared to most new cruiser or sportbikes that are available out on the market today you will find that most 125 cc bikes can be bought at almost a fraction of the price, just around $3000 to around $4000.
Mini Bike: Mini Bikes Offer Easy Maintenance
Just because it comes in a smaller form factor does not mean that it does not require any maintenance. Just like you would expect from any other vehicle that has an engine alongside other moving components, mini bikes need their maintenance as well.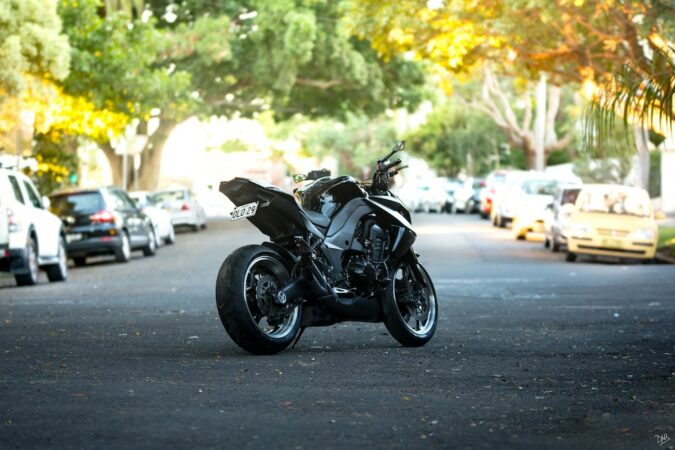 However, the good thing about mini bikes is that they are a lot easier to work on. This is thanks to their smaller form factor. If that is not enough for you, then you would be delighted to know that the replacement parts for mini bikes can be found for quite cheap as well. This means that your repair works are going to be a lot less costly.
An example would be the Honda Grom. You can buy a whole rebuild kit for it for just around $140. This rebuild kit includes everything that you would need to rebuild the top of the bike's engine. However, if what you are repairing is not that extensive, then your repairs are even cheaper. For example, you could get replacement parts, such as an air filter for around $15 for the Honda Grom.
Mini Bike: Great For Learning
If you are completely new to riding bikes then you are going to love mini bikes. Even though buying a monster that goes up to a 1000 cc might seem fun, when you are just starting as a fresh rider, a 125 cc mini bike will work just as great for you.
According to a survey that was done, most people went with mini bikes because they are not as "scary" compared to regular sports bikes. You have an easier time learning how to properly ride a bike and how to easily maneuver it with a mini bike. This is because of the smaller size that they come in.
Moreover, if you were to accidentally drop your mini bike, there would not be that much of an issue. You would only have to pick up around 200 pounds to get it up again. This is worth mentioning because compared to a mini bike, an actual larger bike can easily go more than double that amount of weight.
Mini Bike: Great Option To Do Wheelies
If you are a big fan of doing stunts on your bike when you are riding through the streets then mini bikes are a great option for that as well. Just to clarify, we are not mentioning this for you to go and break laws in the middle of the street, but it is true that doing wheelies, or even learning how to do them, is a lot easier done on mini bikes.
This is because it is a lot easier to manage the smaller form factor and the lighter weight of a 125 cc bike. Another great bonus is that if you do manage to accidentally flip it while doing your wheelie, the damage done might just not be that bad.
Another additional bonus that it comes with is that most people on the street might think that your wheelies are cool since you are doing them on such a small form factor bike. It will be a bit less of a nuisance for the people compared to when bikers with monstrous powered bikes are doing wheelies. All we want to tell you is that make sure you are following the local laws in your area when you are riding your mini bike, and also make sure to be safe. Don't say that we did not give you a proper warning later!
Mini Bike: Get The Slow Ride Thrill
The thought of a slower mini bike might not be the best thing at the very beginning, but it definitely will be the most fun you are going to have while driving slowly. This is because driving a slow bike fast is a lot more fun than when you are driving a fast bike slow.
With that being said, it is still important to consider the fact that you will not have the sufficient amount of power required to ride on a freeway. Regardless, you are still going to have a lot of fun no matter where you go. Mini bikes might seem weird at first, but they are handy, efficient, a lot of fun to ride, and not to mention, cheap.

Some Of The Best Mini Bikes That You Can Get
Now that we have a bit of an insight into mini bikes and how they operate, let's take a look at some of the best options for mini bikes that are out on the market.
1. Ohvale GP-2
If you are looking for a mini bike that can take you to high speeds, then this is the mini bike that you are looking for. The Ohvale GP-2 is a great option to consider for the people who love the high-speed thrills and are addicted to the speed. This mini bike is built to be a high-performance bike that is built to be ridden on closed courses and kart tracks.
The bike became hugely popular with many adult riders, this includes riders from MotoGP and also WSBK who used Ohvales for their training. Due to this popularity, they were prompted to release a larger version of the bike, the GP-2. This new larger version came in to be 4.3" wider, 5.5" longer, 5" taller, and to top it all off, it is now able to ride on the bigger 12" wheels.
The new version also just weighs 156 lbs. This new version also comes in with a steel tube frame that is paired with a Daytona 190 engine which has a 20hp and is also Japanese made, and it also has an aluminum swingarm. Moreover, it has a four-speed transmission and of course, a top-of-the-shelf exhaust system from Arrow to spit out the spent fumes.
Features:
Horsepower: 20HP
Top Speed: 80 MPH +
Engine: 187.2cc Single-Cylinder
Weight: 156 lbs.
Street Legal: No
If you want some more perks, you can also get an additional Alfano and Mupo fork race display upgrades just for an extra $490 and $600 respectively.
2. Honda Monkey
The Honda Monkey was designed originally to just be a part of the rides in a Japanese amusement park back in the 60s. While both the Honda Monkey and the Honda Grom are equipped with basically the same specs, the main thing separating the two of them are a few of the tech features.
The Honda Monkey quickly gained a lot of love and became quite the iconic mini bike. This is what inspired the legendary Honda Monkey to be rereleased in 2018.
This new version of the Honda Monkey does come with a larger engine, but it still does an amazing job at keeping up with the appearance and looks of its predecessors. Just in a larger frame, and a package that is a bit more adult-friendly since it can now actually be used to cruise around the town and even be able to pull some brief stints on the freeway.
Features:
Horsepower: 9.7 HP
Top Speed: 65 MPH
Engine: 124.9cc Single-Cylinder
Weight: 231 lbs.
Street Legal: Yes
3. Honda Grom
Even since the Honda Grom came out in 2014, it became a complete cult classic for mini bike lovers. Honda has surely sold a lot of the Grom and also inspired the offerings from many competitors. While it may be more of a newbie when it comes to the mini bike scene, it is still loved by everyone.
Big Red has made sure that they put in a list of major updates on this mini bike with its 2021 model. These updates include 12" wheels that are slowed down by hydraulic disc brakes that are ABS-equipped in both back and front, a new flat 30" of height and a quick-release bodywork that was newly designed.
All this makes the customization-friendly Grom a lot more conductive when it comes to customizing. This customization is furthered even more since there is a huge availability for the aftermarket parts and any necessary upgrades for this mini Honda.
Features:
Horsepower: 9.7 HP
Top Speed: 62 MPH
Engine: 124.9cc Single Cylinder
Weight: 229 lbs.
Street Legal: Yes
4. Kawasaki Z125 Pro
Kawasaki was aiming to dominate the mini bike market with its Z125 Pro. It comes in with a fuel-injected air-cooled 125 cc single cylinder. The Z125 Pro comes with a 14.5 HP and it is also able to reach speeds as high as 77 MPH.
Another great thing about the Z125 Pro from Kawasaki is that it can make a lot more power, comes with better equipment, and of course, features a higher top speed when compared to the Honda Grom. This is good because Kawasaki does all that while maintaining an MSRP that is a bit lower than Honda.
If all that is not enough for you, then you would love to know that the Z125 Pro does not just have a sharp-looking body, but it also features an offset mono-shock and an inverted fork, petal rotors both fore and aft, and it also has an LCD that is complete with a gear position indicator. This is a feature that is mostly reserved for bikes that are more on the larger and more expensive side.
Features:
Horsepower: 14.5 HP
Top Speed: 77 MPH
Engine: 125cc Single Cylinder
Weight: 244.8 lbs.
Street Legal: Yes
5. Benelli TNT 135
A lot of people would agree that the TNT 135 by Benelli is probably one of the most underrated mini bikes that are currently out there. The TNT 135 is a Chinese Manufactured mini bike that comes in with an Italian design. It also has a streetfighter headlight. The exotic dual-pipe exhaust system, and the signals and taillights that are integrated into the flush body, are a bonus with this mini bike.
The Benelli TNT 135 comes equipped with a premium selection of parts such as an adjustable suspension that has an inverted fork, headlight beams that are projector styled, and a double spark engine that is fuel injected. It includes all that while keeping the price lower than its Honda and Kawasaki mini bike competitors.
Something to keep in mind though is that the TNT 135 from Benelli does not make for the most comfortable ride. However, that is something that can be looked over by some people if you consider that this mini bike is quite good for freeway riding with its top speed going over 70 MPH.
Features:
Horsepower: 11.3 HP
Top Speed: 73 MPH
Engine: 134.7cc Single Cylinder
Weight: 255.7 lbs.
Street Legal: Yes
What To Consider When Buying A Mini Bike
If you have decided on buying a mini bike, then here are a few things that you should know before you make your purchase:
1. Engine Size
There are some things that you should know about the engine you are getting. Whether it is a carbureted or fuel injected engine. This is because maintenance is not the same for both of them, and fuel-injected engines are more common. Most mini bikes also come in between 40 to 100 cc.
2. Street Legality
If you are going to use your mini bike as your means of transportation then checking the street legality of your bike is essential. Otherwise, you will not be able to ride your newly bought mini bike on the city streets or the highways.
3. Power Source
There are a lot of electric bikes that are seen on the market every day. You could also go for a quieter and more environmentally friendly bike if a gas engine is not something that appeals to you.
4. Availability Of Aftermarket Parts
If you are planning on customizing and personalizing your ride down the road then your bike must have available parts in the aftermarket. All bikers love to put a bit of personal touch on their bikes.
5. Affordability
Of course, your budget is something to consider as well. There are mini bikes available for a few hundred dollars while there are also ones that go deep into the thousands. You should budget accordingly by deciding what you are going to use your bike mainly for.
Final Words
Mini Bikes are a great investment if you are going to learn how to ride bikes and get yourself into the world of bikes. They are a lot safer and come with an easier learning curve. We hope this provides you with all that you need to know about mini bikes!
Frequently Asked Questions (FAQs)
We have gathered together some of the most commonly asked questions about mini bikes to help you understand things a bit better. Here are some of them: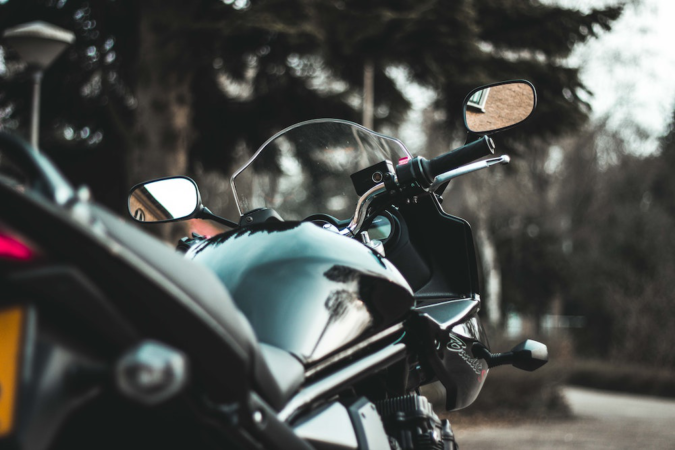 Is A Bigger Bike More Struggle Than A Mini Bike?
Most people who have ridden a mini bike after riding an actual track bike have said that they feel like mini bikes are a lot less intensive on their bodies. It does not tire them as easily and is a lot more fun because of that.
What Can Be Easily Learned On A Mini Bike compared To A Regular Bike?
If you are talking about comparing regular track bikes with mini bikes that are also made for tracks, then the best thing you can get from mini bikes is that you learn to get more control of your bike. Moreover, it also teaches you to carry your corner speed and also teaches you to tip in a lot sooner.
However, in just general cases, the learning curve of riding a bike is a lot less steep with mini bikes. It is easier to get into if you are new to riding bikes, and a lot less scary since they weigh almost twice as less as a regular bike.
Which Mini Bike Is Best For Beginners?
If you are completely new to the world of mini bikes or just bikes in general, then our recommendation for you would be that you go with either the Honda Grom or the Kawasaki Z125 Pro.
This is because the Honda Grom and the Kawasaki Z125 Pro come with the most balanced out set of features that are going to be appealing to anyone new to the whole mini bike space. Once you are more comfortable with that, you can easily spend more and switch to a sportier one if that is what you are looking for.
Can I Ride A Mini Bike On The Street?
Since mini bikes do not have the necessary amount of protection, they are illegal to ride on the streets in most states. So no, you cannot ride a mini bike out on the streets. However, some mini bikes are made to be street legal. You should look into that when you are making your purchase for your mini bike.
Where Can You Ride A Mini Bike?
You can ride a mini bike on lands that are privately owned. You are also able to safely ride a mini bike on outdoor designed fields or even different race tracks. Moreover, if you are living in a neighborhood that has a good amount of space to spare, then you can also ride your mini bike there.
However, since the laws of riding a mini bike vary from state to state, it would be a lot better for you to contact the Department of Motor Vehicles and get to know if riding a mini bike is legal in your state.
How Can A Mini Bike Be Made Legal?
Here are a few steps that you can follow to make sure that your mini bike is legal:
You need both left and right indicator lights on your mini bike
Your mini bike needs to have rearview mirrors on both sides
There needs to be a horn on your mini bike
Make sure you have an insurance policy on your mini bike before you get it registered
Finally, you need to take your mini bike to the Department of Motor Vehicles and get the bike registered with their assistance.