When is Mini's 60-year anniversary?
The very first Minis were officially introduced to the public on the 26th of August 1959. Originally conceived as a solution to fuel shortages following the Suez crisis in 1957 there were two versions the Austin Seven, and the Morris Mini-Minor, which differed, essentially, only in the badge. This new mini sold for £497 of which £147 was the purchase tax. Although economical to run, offering over forty miles to the gallon, it was also a great fun car and nippy too with a top speed of 72 mph. That blend of driving pleasure, sportiness, and fuel economy turned the Mini into a cult classic and, with many refinements over sixty glorious years, it has evolved into the New MINI which still retains that same blend of fun, performance, and loveable character updated for the 21st century.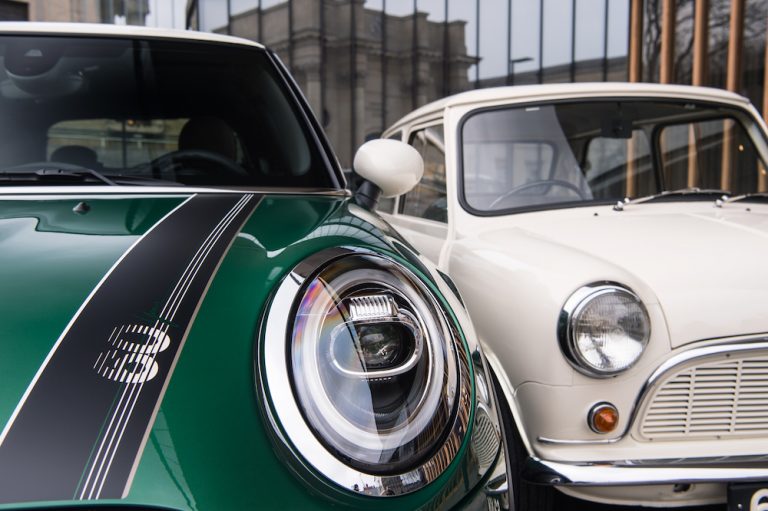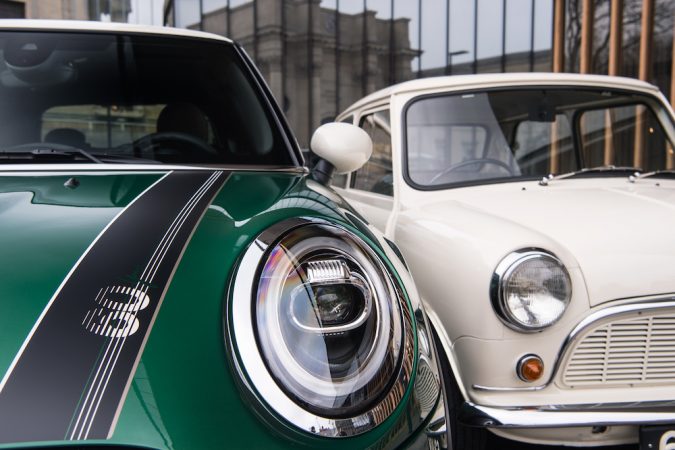 Events in the UK to celebrate Mini's 60-year anniversary
International Mini Meeting – Bristol 2019
The International Mini Meeting, IMM, began in 1978 in Germany and visits a different country each year coming to the UK once every five years, so you can be sure this year will be exceptional. Washingpool Farm near Bristol plays host to this five-day event for both classic Mini and New MINI owners from all over the world from Thursday 8th to Monday 12th of August. There will be a huge 60th Birthday party on Sunday the 11th when day visitors will also be welcomed.
The London and Surrey Mini Owners Club organises the world-famous London to Brighton Mini run. Owners of classic and new Minis are welcome to join and take part and the event is always oversubscribed. Starting at Crystal Palace and finishing at Madeira Drive, the run takes place on the 3rd Sunday in March which is the 19th this year. On the occasion of the 50th anniversary in 2009 the event set a new world record for the longest convoy of Minis, with 1,450.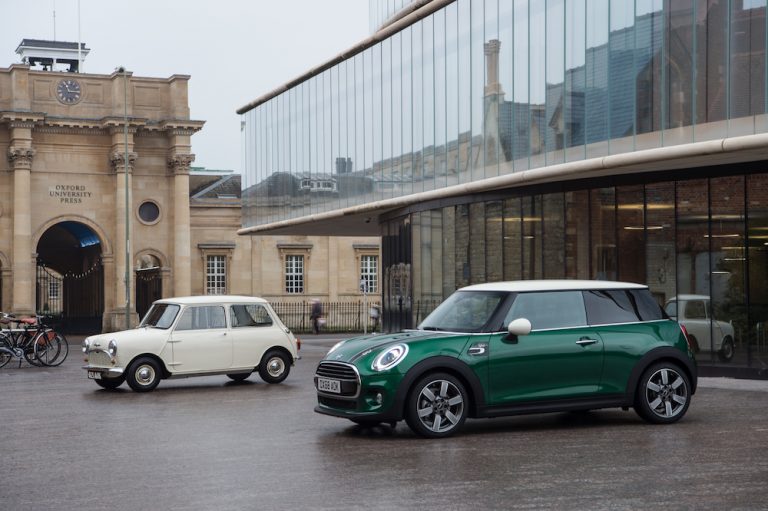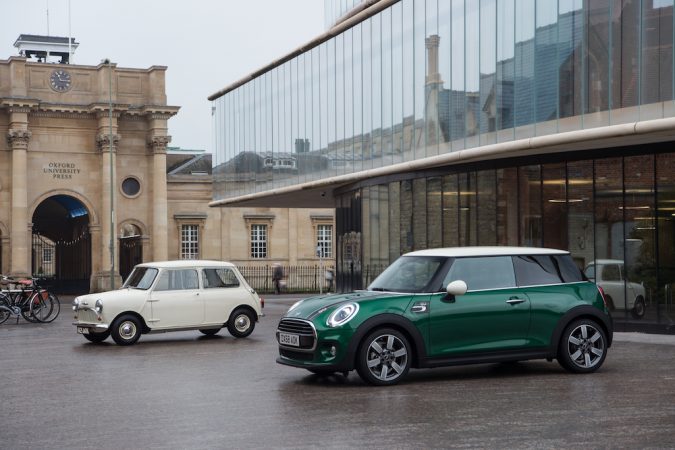 The British Motor Museum's National Metro & Mini Show 2019
The British Motor Museum has moved the date of the 2019 Metro & Mini show from the usual June date to the 4th of August in order to make the most of celebrating the Mini's 60th anniversary. Supported by several owners' clubs such as the '59 Register', 'Mini Traveller and Countryman Register', and the 'Cooper Sport Register', this is always a must for Mini owners and enthusiasts alike. There are plans this year to capture the Guinness world record for the longest line of Mini's ever. (see London to Brighton run above) As well as the Minis on display, visitors will also be able to see the museum's own collection of over three hundred classic British cars representing over one hundred years of motoring.
British Mini Association Mini Fair
Looking further ahead the British Mini Association holds their annual Mini Fair in January 2020 at the Staffordshire County Showground. With a huge number of trade exhibitors where you can get any part or accessory you might need, club displays, charity auction, and more, as well as classic and new MINIs for sale.
MINI Celebrates 60th Birthday with Limited Edition Cooper S
There's something quite special about a 60th birthday, so you won't be surprised to know that BMW has a unique new MINI lined up to celebrate. You could become the proud owner of a limited-edition Cooper S MINI. Just 500 British Racing Green new MINI, sporting bonnet stripes, and exclusive alloy wheels will be built making this as much an investment as a mode of transport. As you would expect from a Cooper S MINI you get a sporty 0-62 in 6.7 seconds from the automatic gearbox with a top speed of 146 mph; and there are further refinements including an exclusive leather interior in Dark Cacao with contrast seat stitching, and piping to match the new exterior paintwork. A unique '60 Years' emblem features on the bonnet, door trims, and interior; and you get a host of other refinements including parking sensors, a larger 8.8-inch infotainment system, customisable ambient lighting, and wireless smartphone charger. The new 60th Anniversary MINI will be available from March priced at £29,990 on the road. With only 500 being built, this exclusive New MINI deal is likely to be very popular, but even if you miss out, there are plenty of great deals to choose from.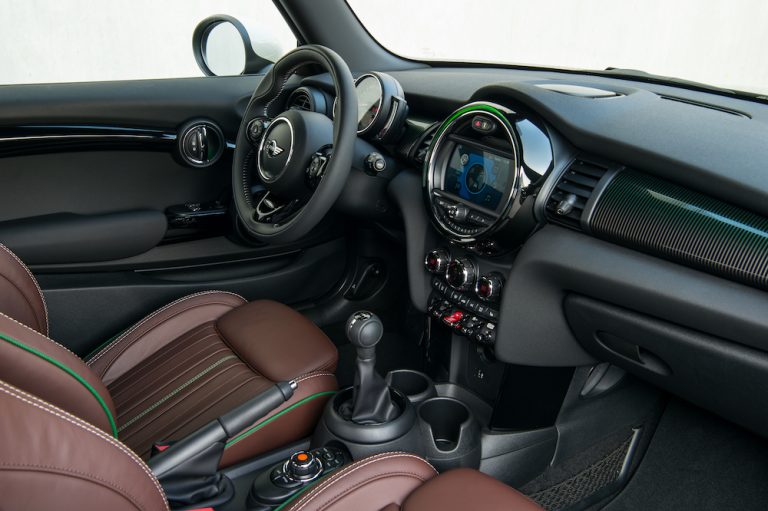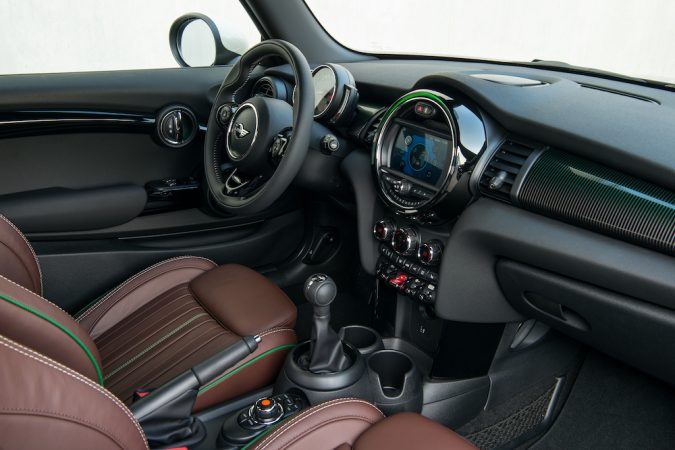 Small Cars, Big Hearts – Legendary Grand Tour
This annual event takes places every August bank holiday in North Devon. It will never be the biggest Mini tour because they limit entries to a maximum of 250 cars, but the tour follows a lengthy circuit over the long weekend, paying visits to several locations in the region where the cars are lined up and shown off to admiring tourists and locals alike before carrying on to the next leg of the tour. This year, taking place on the 24th 25th and 26th of August the event culminates on the actual date of the Mini's 60th anniversary.
How to service your MINI to keep it going for another 60 years – Further reading
This article takes a broad look at what is actually checked during a service, as well as the MINI Cooper maintenance schedule and how to know when a service is due – MINI car maintenance schedule