The entire world is crazy for crossovers and SUVs. These high-riding vehicles are in hot demand even in the used car market and will remain the same for some years to come. Mitsubishi Outlander is a very strong candidate as a used crossover buy. But some Mitsubishi Outlander problems are floating around on the internet. They add some doubts to an otherwise, sensible purchase. But are they that bad?
Mitsubishi Outlander: The History
When we say history, the Outlander is not a vehicle that can boast of a rich legacy. But coming from a family that has nailed the formula for SUVs, it had some expectations to fulfill. Though Mitsubishi had smaller SUVs in their portfolio, Outlander is the creation that carved a permanent spot for them.
First Generation (2003-2006)
It was first launched as the Mitsubishi Airtrek in Japan in 2001. It was a chubby little crossover with dual headlamps and a perfect size to navigate through city traffic. With the Pajero's reputation soaring proudly high, a city slicker SUV from the brand was a no-brainer for many.
In 2003, Mitsubishi took the Outlander global. It came in and replaced the aged Montero Sport in the United States. In some foreign markets, it was even called the Montero Outlander. Why not? The Montero Sport was selling like hotcakes there.
When it arrived on foreign soil, Mitsubishi had facelifted the Outlander a bit. Out went the double headlamps, in favor of a single headlamp unit with a peculiar grille in between them.
The very first Outlanders in the US had a 2.4-liter GDI engine that churned out 137 hp. If you wanted a bit more power, you could upgrade to a 4G69 2.4-liter MIVEC engine, good enough for 158 hp. You could choose between both front- and four-wheel-drive versions. There was even a Turbo-R model that used the famed 2.0-liter 4G63T motor from the Evo, albeit with the output bumped down to 200 hp. The Mitsubishi Outlander problems that we will head on to start from here.
Second Generation (2006-2012)
The second generation of the Mitsubishi Outlander was a comprehensive improvement over the old model. There was a new platform, and a new bunch of engines mated to a new CVT transmission. It used a 3.0-liter V6 engine for this generation. This moved it a bit away from its fuel-efficient city slicker status. To fill in this gap, Mitsubishi launched the smaller Outlander Sport in 2010 with a 2.0-liter engine.
In Europe, the Outlander was also offered with a bunch of diesel engine options. At first, they purchased engines from VW and PSA and sold the cars with their Di-D moniker. Later in 2007, Mitsubishi started producing their 2.3-liter diesel unit, good enough for 177 hp. This mill came in replacing the VW and PSA units.
The second-generation Outlander went through two minor facelifts in its lifetime. The first facelift came in 2007 worldwide but the US continued to sport the same grille until 2010. In 2010, it received yet another facelift. This is when it gained the familiar Evo-ish gaping grille.
Third Generation (2012-2021)
This is the longest-running Outlander generation and the contributor to most of the Mitsubishi Outlander problems. The third-gen model came with lukewarm looks that turned a lot of people away. In some markets like the Philippines, they did not release this model, giving preference to the larger three-row Montero Sport.
The third-gen Outlander did have some improvements in terms of safety, tech, and powertrains. But none of these were good enough to command attention. A market that was moving too quickly did not help either.
Mitsubishi Outlander problems mounted in this generation. Especially in the 2014 model year. This specific year was mounted with issues and is the biggest contributor to our list of Mitsubishi Outlander problems.
Mitsubishi was quick to react though. They showed off a heavily refreshed model in the 2015 New York International Auto Show. This new Outlander had Mitsubishi's still-standing Dynamic Shield design language. The facelifted Outlander was improved for better sound insulation, steering feedback, and suspension response. There was an all-new CVT transmission as well. This model was mildly facelifted again in 2018. It gained a new grille design, new alloy wheels, and slight nips and tucks on the body.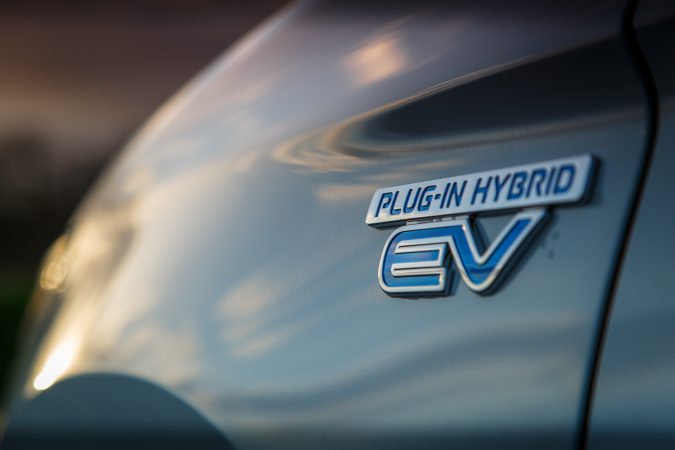 Outlander PHEV
Mitsubishi took a rabbit out of its hat at the 2012 Paris Motor Show. This was the Outlander PHEV or Plug-in-Hybrid-Electric-Vehicle. The PHEV was successful in regaining some attention that the Outlander had lost in the past few years.
Mitsubishi developed the electric tech in the PHEV based on what they had in the i-MiEV city car. With two 60 kW electric motors, one mounted on each axle, the Outlander PHEV produced a combined 197 hp. The gas power came from a 2.0-liter MIVEC engine.
The Outlander PHEV was a decent success for Mitsubishi, though some journalists hated it. As of  2018, it became the best-selling plug-in hybrid vehicle in the world. It was just behind Tesla Model 3 and Nissan Leaf in the list of most-selling plug-in electric cars. It was also selected in the top 5 finalists for the 2014 World Green Car of the Year
But the PHEV had its fair share of exclusive Mitsubishi Outlander problems.
Fourth Generation (2021 – Now)
This is the latest addition to the Outlander range. The latest Outlander has its roots deep into the Nissan Rogue. Thanks to the Renault-Nissan-Mitsubishi alliance. The engines are also shared with the Rogue. The same 2.5-liter gasoline engine does duty here as well, with 181 hp.
But unlike the Nissan Rogue, the fourth-gen Outlander gets 7 seats instead of just 5. It also offers almost all the modern tech including wireless Apple CarPlay, a massive infotainment screen, digital instrument cluster, and a heads-up display. It is also loaded with safety tech including adaptive cruise control, lane departure warning and prevention, blind-spot monitoring, and more.
But as this model is just months old, our list of Mitsubishi Outlander problems will not cover it. As of now, no serious problems have cropped up on this generation of the Outlander. But it may share issues with the latest Nissan Rogue as they share many components. But the Nissan Rogue itself is fairly new into its latest generation. So, we may have to wait for a little to find out details about the Mitsubishi Outlander problems that crop up in this generation of the crossover.
Mitsubishi Outlander Problems
Being a sensible Japanese family SUV, it is a surprise that a Mitsubishi Outlander problems list exists. But it does exist. Most of the issues in this list are seen in the 2014 model year, a model year notorious for Mitsubishi Outlander problems.
But overall, the Outlander is a sensible buy, if you have a keen eye that finds even the smallest of issues with the vehicle. If you are surfing through the used car market for a sensible family hauler, this is a good choice. Research is important before you delve into this purchase. And this list is here to help you with that. We will detail each of the major Mitsubishi Outlander problems and you can ultimately make your purchase decision.
2014 Mitsubishi Outlander Problems
Let us start with the most notorious model year of the Outlander. Just a couple of years into the third generation of the SUV, the 2014 model attracted numerous complaints. These complaints were mainly on the interior trims and accessories, wheels and hubs, body and paint, and the HVAC system. Let us have a look at the main Mitsubishi Outlander problems issues that plagued this model year.
Speedometer Inaccuracy
The speedometer is one of the most important instruments you have in your car. It gives you an idea about your velocity and helps you stay away from speeding tickets. But what if that goes wrong? Well, that is one of the Mitsubishi outlander problems that customers had to face.
The speedometers in these vehicles are known to fail around 4,500 miles. Once they fail, they start reading out wrong speed figures, they can get you in all sorts of trouble. Drivers report that the difference between the indicated speed and the actual speed is in the range of 7 to 10 km/h. A pretty big difference.
Driver Seat Movement
Some owners have reported a slight movement in the driver's seat. This is especially evident in the powered seat-equipped models. The seat may move a bit while accelerating and braking. Though not a critical issue, this is a pain point you may need to check while inspecting a potential used buy. This is not one of the Mitsubishi Outlander problems that are exclusive for the 2014 model year. Other model years have also reported the same issue, as per Mitsubishiforum.com.
Tire Pressure Light Stays Turned On
This is yet another minor niggle that can cause large headaches is related to the tire pressure light. The warning light may come on every few weeks. It may remain on for long intervals when the vehicle is being used.
Body And Paint issues
Many customers' complaints regarding body and paint issues have also surfaced. The paint is known to chip away, even with fewer miles on the odometer. Generally, a repaint is needed to rectify this issue. This can be expensive.
Repainting your fairly new vehicle can be a bit disheartening as well. This issue is also seen in some other model years. These body-related Mitsubishi Outlander problems are seen in the 2015, and 2016 model years. With the second facelift, Mitsubishi seems to have gotten rid of this issue as the number of complaints declined later.
Airbag Issues
The most critical of the 2014 Mitsubishi Outlander problems must be those related to the airbags of the car. The airbags in some of these crossovers did not deploy even after a horrible accident. This is a worrying problem that can prevent the safety system from saving lives.
The airbag is also known to throw the airbag service required light on during use. This happens even when a service is not required. It can cause no life-threatening injuries, but this can be a large inconvenience.
Alternator Issues
The 2014 Mitsubishi Outlander problems list does not end here. It is also known for keeping the alternator running even when the vehicle is switched off. This can drain the battery completely. This means when you come to start the vehicle again, the battery may have died on you.
2014 Mitsubishi Outlander Recalls
Apart from the Mitsubishi Outlander problems listed above, the 2014 version of the crossover also has a couple of recalls under its name. According to NHTSA, the 2014 Outlander has been recalled for faulty right rear seatbelt buckle and corroding parking brake actuators.
Faulty Right Rear Seatbelt Buckle
This recall is due to Mitsubishi Outlander problems that affect SUVs from 2014 to 2019. In these vehicles, the rear center seat belt can come in contact with the right-side seatbelt. This happens when the seatbacks are folded down.
This can cause the right-side seat belt buckle cover to come off after a while. The buckle will then be rendered unable to restrain the passenger in the unfortunate event of an accident.
Mitsubishi had assigned the number SR-20-004 for this recall while the NHTSA campaign number is 20V403000. The owners of these vehicles are contacted to modify the buckle cover and add a few warning stickers. This recall was announced only last year. So, if you are about to close the deal on an Outlander from these years, make sure that the recall repair is done.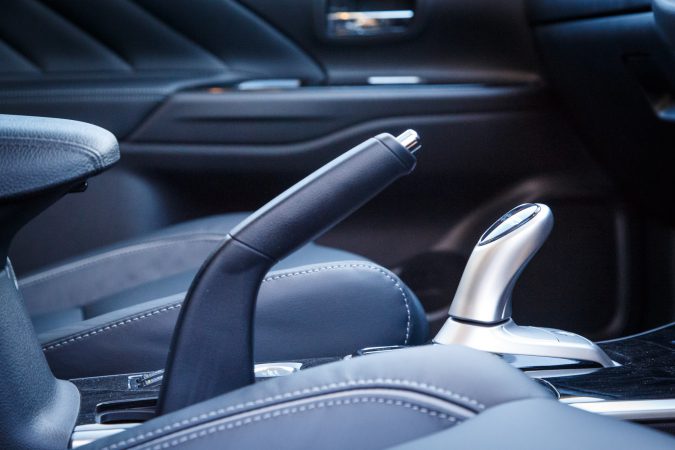 Corroding Parking Brake Actuators
In 2014 – 2016 Outlanders, the parking brake actuators are prone to corrosion. Water is found to enter the rear brake calipers, causing the actuator shafts to bind. This leaves the brake unable to engage and disengage fully. You will not need an explanation on what can happen if the parking brake fails to disengage, or even worse, engage. The vehicle can roll away from a slope and cause a crash.
Under the NHTSA campaign number 18V070000, Mitsubishi had carried out the recalls to rectify this issue. The repair procedure involves replacing the parking brake boot and lever of the brake caliper body. If required, they throw in a new piston assembly for the rear brake caliper as well.
With all this information, it is safe to assume that you must have learned to stay away from 2014 Outlanders. If you are on the hunt for a used Outlander, 2014 model year may not be your good friend. This changes of course, if you get a pretty good deal. Or you can use this list to slash some hundreds of its listed price.
Other Mitsubishi Outlander Problems
With the 2014 Mitsubishi outlander problems done and dusted, let us look at the rest of the bunch. The other model years were not that problematic, but they did have their small niggles. This info will help you look for a deal if we have succeeded in scaring you away from 2014 Outlanders.
The paint issues and both the recalls were not exclusive for 2014. They had appeared in other model years as well, so keeping an eye out for them will help. In the 2015 and 2016 models, the paint chipping happens even earlier than 2014 Outlanders. Sometimes even as early as 10,000 miles. Close attention must be given to the paint coat if you are inspecting an Outlander from these years.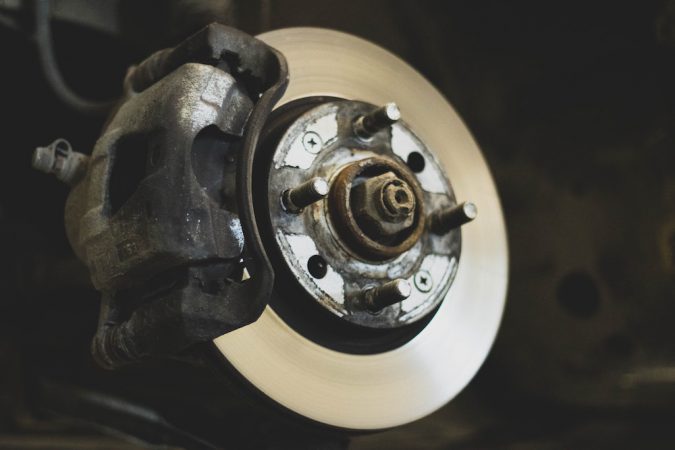 Premature Brake Wear
Predominantly found in the 2018 model, this is one of the Mitsubishi Outlander Problems that can cause a proper headache. The brakes in these Outlanders are known to wear out as early as 23,000 miles on average.
This can be concerning as it directly impacts the braking capacity of the vehicle. It costs around $600 to rectify. Not a very small amount for a problem that occurs quite often. So, if you are looking at racking up some serious miles on your crossover, give the brakes a close inspection.
Water Leaking From AC
This can be an issue only if you are looking for the very early first-gen Outlanders. This should not worry you much as this happens way late into the life of the vehicle.
Coil Springs Cracking
This is an issue prevalent on the 2007 Mitsubishi Outlander problems forums on the internet. NHTSA has recorded several complaints regarding the coil springs, front suspension, and front wheel bearings.
The coil springs in these vehicles may crack after some years of usage. The solution to this problem is to replace the springs a little early. This replacement can be done at around 64,000 miles.
Outlander PHEV Battery Overheating
This is a problem exclusive to the Outlanders that sported batteries, the PHEV. The batteries in an Outlander PHEV which was charged and parked in Yokohama, Japan, were found to overheat and melt. Though a recall was not announced, Mitsubishi had advised the customers of 4000 Outlander PHEVs to use the gasoline-only model.
They halted the production until the issue was resolved. This issue surfaced before the Outlander PHEV started selling in the US so it is highly unlikely that you will encounter this issue.
Tech Features Not Working
This includes several issues that were found on the 2017 model year examples of the Outlander. Owners complain that the Bluetooth does not work properly, while also pointing fingers at a glitchy Android Auto interface.
Other tech-related problems in the 2017 Outlander include a faulty driver assistance camera that may not work at times and a park assist system that may make some noise during use. The dashboard in these vehicles is also reported to vibrate while driving. If you remember the seat belt issue we mentioned earlier, well, that shows up here too.
The Mitsubishi Outlander problems in the 2017 model are not grave in any way. But these trivial issues can add up to be a frustrating experience. It is always better to ensure the proper functioning of these systems before you sign above the dotted line.
Car Will Not Turn Over
This was one of the Mitsubishi Outlander problems that affected the later models. This issue in specific troubles the 2018 Outlander. Some electrical issues prevent some of these cars from turning over. The vehicle may not be able to provide any power at all.
This issue can crop up quite early into the life of the vehicle. Sometimes even as early as 12,000 miles.
Cruise Control Disengages Automatically
Some Outlander customers complain that their vehicles cut off the cruise control while on the highway. You may be cruising at a certain speed when the system disengages.  This means that your vehicle will start decelerating suddenly as your foot is not on the gas pedal. In these situations, the driver shall take control immediately to avoid any accidents.
Does The Mitsubishi Outlander Problems Make It An Unreliable Car?
With all these issues listed, you must have already imagined the Outlander to be an unreliable vehicle. It can be true to some extent but not always.
For instance, the 2014 model year Outlanders can be difficult to own due to the large list of problems. But the Outlander can be a decently reliable alternative to other Japanese crossovers that command way more premium in the used car market.
In the used-car space, the Outlander is not a prized commodity. Hence, most prices are bargains, compared to the value you get. So, if you are in for a value-oriented purchase, the Outlander can be a good option. If you sift through the choices, you may find one that is right for your budget. You may even end up with two- or three-years newer Outlanders for the price you pay for an older, equivalent Toyota or Honda.
But the key thing to note is to avoid the problematic model years. 2014 is the prime example of that. Model years like 2012 and 2013 have reported fewer Mitsubishi Outlander problems, hence they can be good buys. The newer Outlanders are also good buys if you are ready to live with some minor niggles.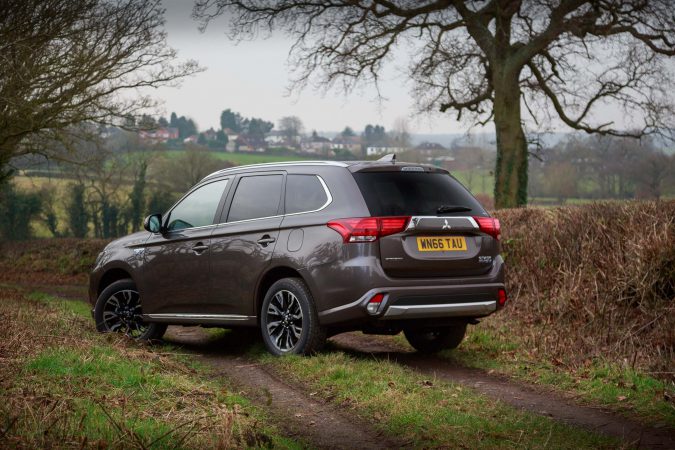 Mitsubishi Outlander: Which Model Years to Avoid and Which Ones are Safe to Buy Used
The SUV market is one of the toughest segments in the automotive industry, and the Mitsubishi Outlander struggles to stand out.
The 2022 Outlander shows promise, but the general consensus is that the Outlander lacks attention to detail.
The 2014-2018 Outlander models have various reliability issues and mechanical problems, making them years to avoid.
The 2014 Outlander had 78 NHTSA complaints and 2 recalls, with complaints about faulty safety equipment, including airbags and seatbelts.
The 2015 Outlander had 78 NHTSA complaints and 3 recalls, with issues including chipping paint, rusting, and automatic transmission failure.
The 2016 Outlander had 169 NHTSA complaints and 6 recalls, with issues including automatic transmission failure and poor paint job.
The 2017 Outlander had 69 NHTSA complaints and 4 recalls, with a significant engine recall that may cause stalling and overheating.
The 2018 Outlander had fewer complaints and only 4 recalls, but its issues were severe, including premature brake wear and defective alternators.
The 2011 and 2013 Outlander models are safe to buy used, with little to no reliability issues and excellent value for money.
The 2011 Outlander has only a few complaints about squeaking seats and a rear hatch that won't open, while the 2013 Outlander offers excellent value at a price range of $7,700 to $15,000.
Verdict: Should You Buy An Outlander?
No and Yes. No, if you find an Outlander from the troubled years. Yes, if you can find a decently kept example from the trouble-free years of its life. A bigger yes if you can get it for a lucrative price.
If you strike the right chord with this purchase, you can have a decently sized crossover with three-row seating, lots of cargo space, optional hybrid powertrain, great fuel economy, decent performance from the GT model, a long list of safety features, and amazing ride quality.