The Supra name has a long and rich history. And whatever you think of the Mk4 Supra, there's no denying it's one of the most iconic cars of all time. But why is it so popular? What are the Mk4 Supra years? Which one should you buy?
Well, this post will answer all your questions about the Mk4 Supra. From its history, to which model year is the best. And of course, a buying guide to the Mk4 Supra. Whether you want to enrich your knowledge about one of the world's most iconic cars, or you're actually planning to buy one, here's all you need to know:
Supra Generations
Since we want to focus on the Mk4 Supra years, we'll try to make this history lesson quick: the Supra name began as a longer version of the Celica liftback, called the Celica Supra. While Celica was a compact (sort of) sporty car, the Supra was a longer, more practical trim of the Celica. It was even called the Celica XX in Japan.
The Celica Supra was 129.5mm/5.10 inches longer than the standard Celica liftback. And they shared many components, especially from the door rearwards. But front panels were elongated to accommodate an inline-six engine, rather than the Celica's four-cylinder engine.
Then Toyota launched a redesigned Celica Supra in 1981, the A60 chassis or colloquially known as the Mk2 Supra. It was still called the Celica Supra during this generation, and still largely shares parts with the Celica. That's not too different from the iconic GT4 Celica homologation special, then.
It wasn't until 1986 that Toyota finally cut the relationship between the Celica and Supra. The A70 or Mk3 Supra was now a standalone model. While both were still based on the same platform, the Celica was now front-wheel drive, whereas the Supra remained rear-wheel drive with an inline-six engine.
The Supra now has more in common with the Toyota Soarer grand tourer than the compact Celica sports car. Then, of course, we arrived at the Mk4 Supra in 1993, the A80 chassis code.
Supra Mk4
Toyota began development as early as 1989 and unveiled the car in 1993. Like the Mk3 Supra, the Mk4 Supra shares a lot of parts with the Toyota Soarer (or Lexus SC300). But don't you dare say that they're the same car in front of the Supra diehards; they will badger you and give you a long lecture on why they're not the same.
Anyway, gone was the 1980s square futurism, in with a more rounded, modern, and aerodynamic design. And of course, in with the ever-so-legendary 2JZ engine. Previous Supras were offered with a myriad of inline-six engines, but Toyota offers the Mk4 Supra only with two engine options: a 3.0L inline-six and a twin-turbocharged version.
For those who can't afford an Mk4 Supra but want the engine, it's not the only car that came with it. You can check out our guide on what Lexus has a 2JZ and the Lexus IS300 2JZ to find out more.
Supra Engine
Part of the reason why the Mk4 Supra is so famous is its engine: the 2JZ engine family. As mentioned, the Mk4 Supra had either a naturally-aspirated 3.0L inline-six or a twin-turbocharged version of the engine. The former is dubbed the 2JZ-GE, and the latter is 2JZ-GTE.
The two engines are largely the same, some notable differences include the cylinder heads, the intake ports, and of course, the turbochargers. The 2JZ-GE makes 220 horsepower and 210 lb-ft of torque. Meanwhile, the 2JZ-GTE makes 276 horsepower and 318 lb-ft of torque thanks to the turbocharger.
However, North American Supras were equipped with a larger turbocharger and fuel injectors. This meant the 2JZ-GTE in North American models produce up to 320 horsepower—44 horsepower more—although torque remains the same.
Sounds decent, but it doesn't sound too out of the ordinary. So, why is this engine—and the Mk4 Supra—so famous? Simply put, it's thanks to the tuning potential of this engine.
The 2JZ engine is already very good in stock form. But there's a big catalog of aftermarket parts for the 2JZ; from cold air intakes to gigantic turbos, you name it. There are tons of modification options for the engine alone, making the Supra very popular among tuners.
This means you can personalize the Mk4 Supra to your liking, and most importantly, the 2JZ engine is capable of handling massive amounts of horsepower. Some tuners have achieved over 1,000 horsepower with their Supra.
This is mostly thanks to the cast-iron engine block. Cast-iron blocks are typically heavier than aluminum, but it's much stronger and allows them to handle more horsepower. The cast-iron block allows the 2JZ to handle massive amounts of turbo boost.
Mk4 Supra Years: The Supra's (Temporary) Death
When a carmaker stops making a certain model, it's usually because of poor sales, and/or the car isn't making any money for the manufacturer. And the Supra is no exception. Despite the full redesign and the fantastic engine, the Mk4 Supra just didn't sell very well.
According to Car Sales Base, Toyota sold over 108,000 units of the Mk3 Supra from 1986 to 1992. As for the Mk4 Supra, Toyota only sold around 11,000 of them during its production round, barely 10% of the Mk3 Supra's sales. So, what gives?
It was largely due to dwindling interest in sports cars in the US market. The '90s saw the emergence of SUVs in the car market. SUVs used to be utilitarian vehicles for farmers, but as the '90s came around, carmakers started making more comfortable crossovers that offers plenty of features. Making them a viable option for city-dwellers.
 

View this post on Instagram

 
Additionally, the Japanese Yen got stronger throughout the latter half of the '90s. This pushed up the Supra's price outside of Japan, including in North America, further reducing interest in the Supra. And so, Toyota pulled the Supra from dealers in '96 for Canada, and in '98 in the United States.
Toyota kept selling the Supra in Japan and a few other markets, but eventually pulled the plug in 2002. And due to low interest in sports cars, Toyota didn't feel the need to make a new Supra. It took them decades to finally make the GR Supra.
Mk4 Supra Years: Model Year Changes
So, that's your answer to the Mk4 Supra years: the Mk4 Supra was in production from 1993 to 2002, although it was sold in the US only until 1998. So, if you're looking for a domestic specimen, you have the option of the 1993 to 1998 model year. But if you want to import, there are 1999 to 2002 model years as well.
The question is, which one's the best? Which Mk4 Supra should you buy? This question is a little tricky to answer. With most other "normal" cars, it's a matter of which model year is the most reliable.
However, with an enthusiast car like the Supra, reliability isn't a big consideration as the car's likely to be modified anyway. So, it's really a matter of finding a Supra that's been well-maintained and on sale for a reasonable price.
 

View this post on Instagram

 
Regardless, there are minor changes to the Supra throughout its production run. Here are some changes that you should be aware of (for the US models):
1993 to 1995 model years didn't see much change. You have the option of either the 2JZ-GE or 2JZ-GTE, both available with either the Getrac V160 6-speed manual or 4-speed automatic.
1996 saw the standardization of the OBD-2 system. The turbo model was only available with a 4-speed manual thanks to this regulation. Targa roof was standard on all turbo models.
1997 saw the return of the 6-speed manual to the turbo model. The '97 Supra also saw minor facelifts, such as a restyled front bumper and headlights.
1998 saw a slight facelift of the interior, most notably the ever-so-desirable 3-spoke steering wheel. Last year of Supra sales in the United States.
Mk4 Supra Years: What Is It Like To Drive
There are thousands of articles on the internet about the Supra. And they all talk about how great the Supra is, why they're great, and how expensive it is. Of course, we'll be discussing the price after this. But here's something most articles don't discuss: what's the Supra like to drive?
The Supra—in stock form, at least—isn't the fastest nor sportiest car you'll ever drive, as many people have led to believe. And this isn't the Supra's fault. The Mk4 Supra was designed as a grand tourer, rather than a sports car. So, its main goal is to be comfortable for long drives, not to attack every corner with vigor.
The chassis is stiff, but still comfortable enough for long drives. There's a bit of body roll, but not too much that you don't feel confident in the corners. But the steering isn't as precise as you'd expect in a sports car. But then again, it isn't really a sports car. If anything, it'll take a bit of work to turn it into one of the fastest Toyota cars.
The transmission also plays a role in how the car feels. A manual Supra will feel much sportier than an automatic. Understandable since old automatic transmission tends to be slow and sucks power out of the engine. Watch the video above from Carwow and you'll understand what we mean.
To make a long story short: the Supra is not as sporty as you think. You can make it sporty thanks to the large catalog of aftermarket parts. But in stock form, the Supra is more of a grand tourer than a sports car. Oh, and of course, the non-turbo 2JZ-GE models are even slower and feel less sporty.
Toyota Supra Price
We'll talk about importing a Supra soon. But first, the very expensive elephant in the room: how much does the Mk4 Supra cost nowadays?
The Mk4 Supra costs around $40,000 when new, depending on the model year and trim. So, how much will an Mk4 Supra cost you today? $50,000? Maybe $60,000? Well, it's anywhere between $55,000 to $300,000 depending on the condition and trim. Yep, they're THAT expensive.
For around $50,000 to $70,000, you'll be able to get either the 2JZ-GE or the 2JZ-GTE models. However, they're likely to come with the less desirable 4-speed automatic transmission, and with over 100,000 miles on the clock. You can buy a brand new GR Supra for that money, provided you can find one on sale for MSRP.
But if you want a good specimen with less than 100,000 miles on the clock, you'll likely have to spend more than $70,000. And the most desirable ones (the turbo models with a manual) will easily fetch over $100,000. And ones in showroom condition? Well, that's supercar money.
Granted, if you want a Supra, chances are you're going to modify them anyway – indeed they're one of the easiest cars to mod. If you're not satisfied with how much horsepower does a Supra have, adding more is quite easy. So, you'll probably feel it's ok to get a high-mileage one in less than pristine condition.
But again, they're likely still around the $50,000 mark. So, if you're ever wondering about how much is a Supra, that's your answer. And you're still going to have to spend a fortune rebuilding them to your desired state.
Supra Mk4 Years: Should You Import
Before we discuss how to import a Supra, the more important question you should ask yourself is: should you import a Supra? Well, if you can find one at a reasonable price, and you have the means, then you should.
We should note that US Supra is generally more valued by enthusiasts; the better manual transmission, bigger stock turbo, and left-hand drive. The slight differences may present difficulties when ordering OEM parts through Toyota dealers since they don't supply them.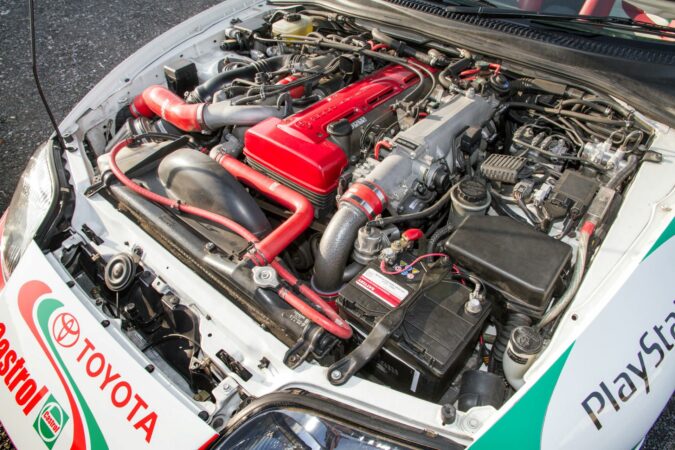 The bottom line is that you should import it if you can find a good deal abroad. Sounds simple enough, but finding a good deal may be more difficult than you think as Supra prices in Japan have also been rising. Add shipping, broker fees, and duty to the CBP into the equation, and your JDM Supra might not present a good deal.
JDM Supra
Before we learn how to import one, you should understand the Mk4 Supra's trims:
SZ was the non-turbo 2JZ-GE with either a 5-speed manual or 4-speed automatic, available as either a coupe or Targa 'Aero Roof' depending on the model year.
SZ-R was also the non-turbo 2JZ-GE, produced from '94 to '02. 1996 model onwards came with the Getrac 6-speed manual transmission, widely regarded as better than Toyota's in-house 5-speed.
RZ-S was a turbo 2JZ-GTE trim. In production from '95 to '02, available with either the 4-speed auto or 6-speed manual transmission.
RZ was also a turbo, produced from '93 to '02.
GZ was a turbo but 4-speed automatic only, and was available with the 'Aero Roof'. Production stopped in '94.
 

View this post on Instagram

 
The RZ and RZ-S are probably the trims you want to look for; turbo engine, Getrac manual, it's the ultimate Supra. Although if you're going to tune them, the trim probably doesn't matter that much. If you want to nerd out and learn more about the trims and chassis codes, you can visit this website.
Mk4 Supra Years: Importing A Supra
Okay, okay, so how do you import a Supra from Japan? Well, it seems fairly simple. Although, in reality, it will probably be anything but simple. The process is relatively simple, but since there are a few pieces of paperwork to complete, we recommend watching this video to get a better understanding:
A more headache-free solution is to buy them through an importer, although they'll probably charge quite the premium. Still, if you don't want to deal with the headache and you've got deep pockets, not a bad choice.
Supra Mk4 Years: Before You Buy
Now you know the Mk4 Supra years available and how to import them, we have a few things that you should note before you buy:
Japanese Supras from 1998 to 2002 comes with Variable Valve Timing (VVT). This provides a smoother driving experience and better fuel consumption. But some owners note that you'll need to find a tuner that understands these VVT-i engines should you want to modify it.
The 'Aero Roof' or Targa models look awesome, but they may leak over the years. And much like other convertibles, there's less chassis rigidity.
The Mk4 Supra is regarded to be very reliable. But this being quite an old car, don't expect it to be trouble-free. I can tell you from personal experience that no matter how pristine the car is, there's always something going wrong in an old car like this.
FAQs About Mk4 Supra Years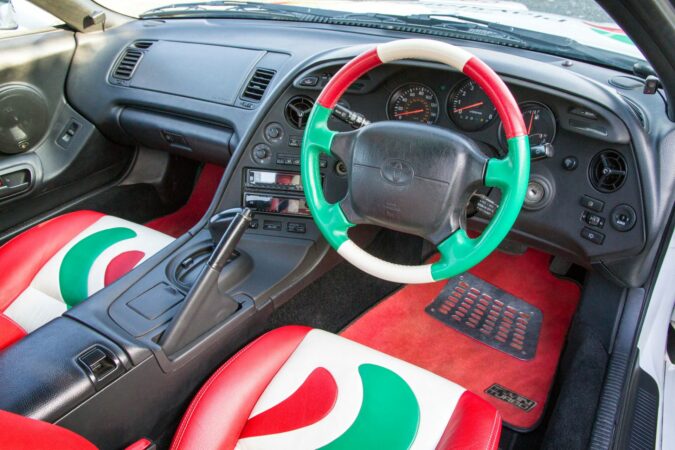 Got any more questions about the Mk4 Supra years and the Supra in general? We answer some frequently asked questions below:
How Much Is A Supra Mk4
A Supra Mk4 will cost you between $55,000 to $300,000 depending on the model year, trim, and condition. A pristine, low mileage, 3.0L twin-turbo model with a 6-speed manual transmission will easily fetch over $130,000. You can still get a running one for around $55,000, but it will likely have over 100,000 miles on the clock and in less-than-stellar condition.
What Does Supra Mean
Supra has several meanings, but Toyota states that the Supra name is a Latin word that means beyond or transcending.
Are Supras Legal In The US
Most of them are now legal, and (at the time of writing) you can legally import up to the 1997 model year from outside the US. Supras that are still less than 25 years old cannot be imported to the US without complying with the Federal Motor Vehicle Safety Standards or FMVSS for short.
How Much Is A Supra Mk5
The Supra Mk5, or the GR Supra as Toyota calls it, starts from $43,540. But that's the standard 2.0L model. You'll have to spend at least $52,500 for the 3.0L model, and the one you want is the A91-MT trim which has the same engine but comes with a more exciting 6-speed manual. It starts from $58,345 before options, and note that these prices are the MSRP from Toyota. Actual dealer prices are likely to be higher.
What Engine Does A Supra Have
The Mk4 Supra comes with either the non-turbo 2JZ-GE engine or the twin-turbo 2JZ-GTE engine. If you're talking about the Mk5 Supra, the base model has a 2.0L B48 engine from BMW and an optional 3.0L inline-six B58 engine also from BMW.
Why Are Supras So Expensive
It's basic economics: when low supply meets high demand, the price increases. The Supra is desirable for tuners and collectors alike. And the Mk4 Supra's low sales number means they're quite rare, and as a result, prices are high. But, we have to admit that rampant profiteering in the used car market also plays a role in Supra's current price.
What Cars Come With A 2JZ
Other than the Supra, some other cars that come with the 2JZ engine are the 2000 – 2005 Lexus IS300, the 1993 – 2004 Lexus GS300, and the 1994 – 2000 Lexus SC300. Note that all of them came with the non-turbo 2JZ-GE engine. The Toyota Aristo, which is the Japanese market version of the Lexus GS, is the only one that's available with the 2JZ-GTE engine.
How Much HP Does A Toyota Supra Have
The stock 2JZ-GE Supra has 220 horsepower. As for the Japanese version of Supras with the 2JZ-GTE engine (twin-turbo models), they have 276 horsepower. Whereas US versions had 320 horsepower thanks to a larger turbo and intake ports. The power limit in Japanese models is due to a gentlemen's agreement between Japanese carmakers at the time that promised they won't make a sports car with more than 280 horsepower for the domestic market.
Mk4 Supra Years: Final Thoughts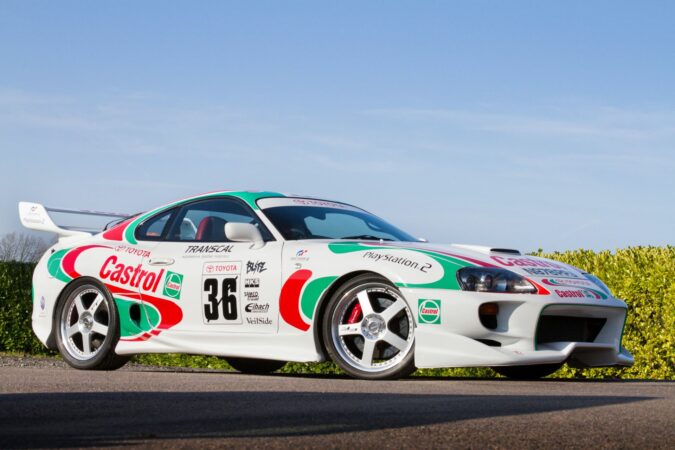 So, the Mk4 Supra was in production from 1993 to 2002. But sales in the United States stopped in 1998 due to dwindling interest from buyers. While the US Supra is generally more desirable (more power, better manual transmission, left-hand drive), they're quite hard to find.
So, that's why many enthusiasts are importing them from Japan. Despite the reduced power and slightly inferior Toyota transmission, it's still highly sought after. But whether you're buying a US or Japanese Supra, they're all very expensive these days.
The Supra is popular thanks to its highly tunable engine. And its appearance in the Fast & Furious franchise certainly didn't hurt its popularity either. High demand and low supply (it didn't sell very well throughout its production run) mean the Supra is now fetching tons of money, sometimes supercar money.
So, interested in owning a Supra? Or would you rather spend the money on something else? Maybe the new GR Supra instead? I've never been the biggest Supra fan. I think it looks good, and the engine is great, and I highly respect it. But I've never found it to be all that desirable.
If we're talking about '90s Japanese sports cars, I've always been more of a Honda NSX fan. Partly because I like the looks, and partly because I love the fact that Ayrton Senna helped fine-tune the NSX. Now, let me look for some spare change in my sofa to start saving up for the NSX…