When considering which car to buy, depreciation is sometimes disregarded. Wondering what the most depreciated cars? While necessary, other operational costs like gasoline use, maintenance, and road tax are rarely as high as the amount a new car depreciates in value over the first few years of ownership.
Depreciation isn't always a negative thing, though. If you buy secondhand and shop wisely, you can get a lot of car for your money. Just keep in mind that a car that first loses a lot of value is likely to continue losing value at a significant rate.
Customers are purchasing SUVs, especially compact and subcompact vehicles with large cargo capacities and parking space compatibility. Used sedans with trunks are finding it more difficult to find buyers.
The average depreciation over five years is 49.1% for all types of automobiles. Over that time, the value of the majority of autos will decline by around 50%. All of the vehicles on this list have seen significantly larger value declines than the national average. Let's examine each of the most depreciated cars over a five-year period.
Car Depreciation
The real cost of car ownership depends on a variety of factors. One among them is depreciation. Automotive sources employ a formula to calculate depreciation based on an average ownership period of five years.
One of the main contributors to depreciation is typically a vehicle's high miles. At the same time, additional causes can include the vehicle's poor build quality, poor design, and high repair costs.
Meanwhile, depreciation may be influenced by consumer demand for particular automobiles. When the Ford Edsel was introduced with a marketing blitz, it appeared destined for success, yet it failed. The car was in perfect working order. It used cutting-edge technology for the time, but consumers detested it.
Ford wasn't the first automaker to see one of its vehicles lose value as soon as it left the showroom. Depreciation is a side effect of the current auto industry's intense rivalry. The competition is growing as a result of the shortened redesign cycle.
Cars That Hold Their Value
The greatest automobiles for avoiding depreciation aren't simply SUVs; you may also minimize your losses by selecting the desired sports car. However, the market can be a little more volatile with these vehicles.
A high-end sports car or supercar can also be considered if you have plenty of money. Though if you want to buy one of these, depreciation will probably not be a deciding issue. The list of cars with the highest resale value is presented below.
Most Depreciated Car Brands #1: Honda (52.5 Percent Retained Value)
Honda automobiles have excellent quality and dependability, which means they are less prone to depreciation than some other models. Those looking to purchase a used Honda may be sure that whatever vehicle they choose will continue to run for a very long time.
Hondas are likely to remain popular even as consumer preferences shift because the brand offers a wide variety of cars and SUVs. Some of those models, such as the Civic, Accord, Odyssey, or Pilot, are frequently chosen by drivers based only on brand awareness.
They are often pleasant to drive. All of this aids Honda in maintaining a 52.5% value across its lineup. That is, however, the least of all the automakers on this list.
One of the all-time favorite small crossovers is the Honda CR-V; in fact, it bested other models in its class in a five-way comparison test. Any trim level is enjoyable to drive, and its roomy interior is packed with creative packaging ideas.
Because of this SUV's many great qualities, we can overlook its small infotainment screen and ugly rear appearance. The CR-V series comes in at number ten on the list of SUVs that hold their value, with an average value retention rate of 53.41 percent.
Most Depreciated Cars Brands #2: Chevrolet (52.5 Percent Retained Value)
Think of the used Chevrolet truck, sedan, or SUV you've passed on the road to get an idea of how durable these cars are, whether they are ferrying the family around or working hard on a worksite. These cars continue to run smoothly after years of service.
Chevrolets like the Silverado, Malibu, or Traverse are well-liked vehicles within their respective segments. The Camaro and Corvette are more examples of American performance icons. These have a definite appeal as collectibles and resist devaluation as a result. They have impacted the 52.5 percent value retention of Chevrolets over that time.
Most Depreciated Cars Brands #3: Dodge (53.3 Percent Retained Value)
Dodge cars have the strength of not only horsepower but also tenacity. The company is well-known for its Hemi V-8 engines, which allow its cars to burn rubber and generate sales among lovers of muscle cars.
The Challenger and Charger are mainstays in their respective markets due to their ample interior capacity, appealing features, and appealing appearance. That also applies to the Durango, which stands out among three-row SUVs for its raucous personality.
Even Dodge cars with V-6 engines, which are more logical, have the same shine as their powerful rivals. It all contributes to Dodges, on average, keeping 53.3 percent of their value.
Most Depreciated Cars Brands #4: GMC (54.6 Percent Retained Value)
Drivers turn to GMC when Chevrolets aren't quite nice enough. All of these General Motors brands produce relatively similar vehicles; however, GMCs tend to have more premium aims. Some of GMC's most well-known vehicles include the Yukon full-size three-row SUV, Terrain compact SUV, and Sierra medium pickup truck.
Each can be had in Denali trim, which includes additional high-end features and aesthetic elements. GMC cars' desirable durability and adaptability in any trim level contribute to their 54.6 percent value retention over five years.
Most Depreciated Cars Brands #5: Ford (55.1 Percent Retained Value)
Ford, one of the industry's pioneering automakers, has found out how to create cars that are both interesting to drive and reliable for a long period. They offer some of the most well-known nameplates in the business, including the Explorer, Escape, Mustang, and F-150.
With multiple trim options, engines, and specifications available inside each model, the Blue Oval has a Ford to suit almost every taste. Some drivers won't settle for anything other than a Ford because of the brand's rich history and American heritage. This results in average value retention throughout the Ford lineup of 55.1 percent.
Most Depreciated Cars Brands #6: Subaru (57.0 Percent Retained Value)
Subaru vehicles are versatile, balancing all-wheel drive capability with practicality for daily driving. While the Legacy and Impreza offer comfort and affordability for sedan consumers, crossovers like the Outback and Crosstrek cater to those with an appetite for adventure. For families, the Ascent three-row SUV has grown in popularity.
The rally-inspired WRX and STI from Subaru continue to set the bar for fast, small vehicles. No matter the model, Subaru has a 57.0 percent retention rate over five years thanks to its feature content, performance, affordable ownership costs, and safety.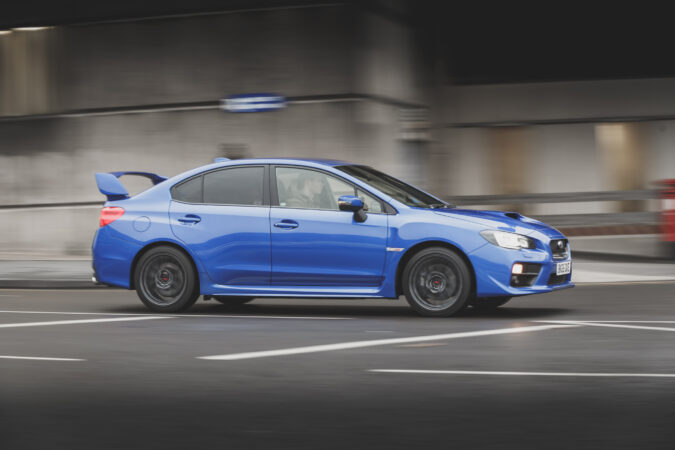 Most Depreciated Cars Brands #7: Ram (58.1 Percent Retained Value)
Ram is a manufacturer of pickup trucks with a history of winning Truck of the Year awards for their reliability, capability, technology, and affordability. The larger 2500 and 3500 heavy-duty vehicles and the midsize 1500 truck all contain segment-leading features and abilities.
Good driving behavior always prevails, whether on the road, off the road, or when towing a huge load. The ProMaster vans broaden Ram's selection of commercial vehicles. In any case, the brand's well-designed automobiles contribute to its position as a leader and its remarkable 58.1 percent average value retention across its lineup.
Most Depreciated Cars Brands #8: Jeep (58.4 Percent Retained Value)
Few vehicles can withstand depreciation like the storied Wrangler, making it one of the finest investments in the whole industry. It contributes significantly to the brand's strong average value retention. The Gladiator, a pickup-based alternative to the Wrangler, doesn't deviate much from its starting price over time either.
Each and every Jeep, from the smaller Renegade to the bigger Grand Cherokee, is designed for off-road capability. The popularity of Jeep is maintained by this as well as its design, feature set, and adaptability. Drivers are thus willing to pay for used cars, as seen by Jeep's 58.4% value retention.
Most Depreciated Cars Brands #9: Toyota (58.6 Percent Retained Value)
Value is a distinguishing feature of Toyota automobiles, regardless of whether they are brand new on a dealer lot or have a six-digit odometer. They are also furnished with features and technology to meet the requirements of modern drivers and are inexpensive, dependable, and efficient.
The Corolla and Camry are popular choices even though consumer demand for sedans is declining in favor of SUVs. There are plenty of SUV alternatives from Toyota, including the RAV4, Highlander, and 4Runner.
The value of Toyota's trucks, the Tacoma and Tundra, is also very high. In addition, drivers who want to save money at the pump continue to favor the Prius hybrid. Together with other models, Toyota has the best brand retention of any automaker, holding 58.6% of its value on average over a five-year period.
Car Depreciation Chart
There are two methods to use a car depreciation chart or calculator:
The original car value, or the cost to buy a new car, must be entered initially. The value will then be automatically shown by the automotive depreciation calculator after the specified times indicated in the preceding sentence. You can also enter a custom automobile age if you want to determine the value after a specific period of time (for instance, after six months or seven years).
The second technique involves determining the car's original worth. Let's say you wanted to spend $12,000 for a three-year-old vehicle. The car depreciation calculator will show the beginning worth of the car, which in this example is over $20,500 if you enter the value into the "3 years" box. Now you may contrast that with the cost of a brand-new automobile. If it is higher, like $25,000, it appears that you have discovered a true bargain.
1. Average Rate Of Depreciation For A Car
In general, the first year is the only time that a car loses 20% of its value. After the first year, depreciation typically slows down, with cars losing an average of about 33% of their value after three years and nearly 50% after five.
2. Depreciation Formula
What is the depreciation formula car? Simply subtract the vehicle's current fair market value from the purchase price, less any applicable sales tax or fees (unless you know how to avoid paying sales tax on a used car), to determine how much value has been lost.
Most Depreciating Cars
Following is the list of cars with the worst resale value:
Most Depreciated Cars #1: BMW i3
Depreciation rates for cars: 68%
The all-electric BMW i3 compact hatchback tops the list of premium vehicles that depreciate the most after five years of ownership, with an average depreciation rate of 68%.
The i3 was BMW's first mass-produced zero-emission vehicle when it was introduced in 2013. Since then, the German carmaker has distributed the i3 in about 250,000 units across the globe.
The i4 and iX are two additional electric automobiles that BMW now sells. The demand for the i3 declines as these BMW EVs provide superior performance and range. The i3 has previously withdrawn from the U.S. market, and BMW had stopped production of it as of July 2022.
The i3 is expected to depreciate at an even higher pace after 10 years, losing 81% of its value.
Most Depreciated Cars #2: Mercedes-Benz GLE500
Depreciation rates for cars: 65%
With a 65% depreciation rate, the Mercedes-Benz GLE500 midsize luxury SUV comes in second place for the luxury vehicle that loses the greatest value after five years of ownership. Although it has some appealing designs and opulent interior features, one big negative is the sharp decline in value.
According to HotCars, if you purchase a new GLE500 for roughly $83,000 and drive it 12,000 miles each year on average, the premium SUV will be worth less than $30,000 after five years. However, you may save up to $30,000 if you purchase a two-year-old Mercedes Benz GLE.
Most Depreciated Cars #3: Land Rover Range Rover
Depreciation rates for cars: 63%
The Land Rover Range Rover, which has a depreciation rate of 63%, is another high-end SUV that loses a significant amount of value after five years of ownership. The Range Rover's repairs and maintenance expense accounts for a large portion of this depreciation.
Although the Range Rover is a very capable SUV and provides a wealth of opulent luxuries, the value decline is a significant negative. You could be better off purchasing a used Range Rover that is two years old if you want to save some money. Luxury automobiles are incredibly alluring.
However, in addition to the high initial cost, they frequently depreciate significantly. When it comes to vehicles like the BMW i3, Mercedes-Benz GLE500, and Land Rover Range Rover, the large value decline that occurs after five years of ownership means that you might not obtain as much money as you had hoped for if you decide to sell.
Another factor that you have to consider is the myriad of Range Rover problems. This stereotype alone has prompted many would-be buyers to wonder about are Range Rovers reliable. The same goes for the reliability of any Land Rover model, overall.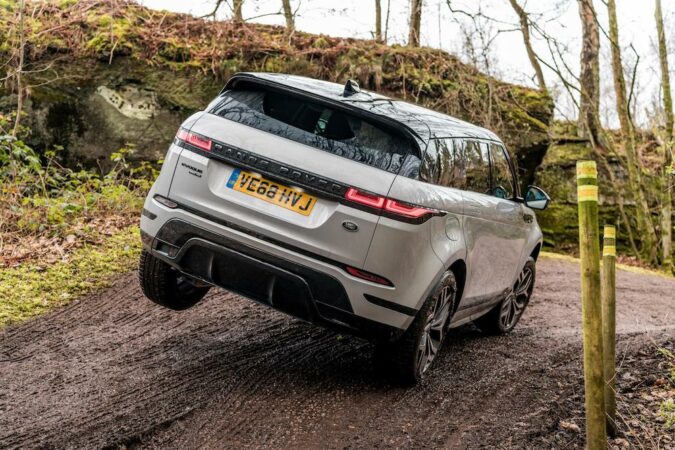 Most Depreciated Cars #4: Jaguar XF
Depreciation rates for cars: 61%
The Jaguar XF is a midsize sports sedan with a number of potent engine options, a thrilling driving experience, and many of the same luxurious features as the XE. A 2013 Jaguar XF would only be worth $20,797 in five years if you paid $53,000 for a brand-new example.
For additional reference, the Jaguar XF's depreciation will cost you $32,203, a 61 percent decrease from its initial value. Therefore, owning a new Jaguar XF for up to five years would be financially unprofitable. This ought to be a serious consideration if you're wondering whether are Jaguar good cars.
Most Depreciated Cars #5: Audi A8
Depreciation rates for cars: 62%
For individuals who wish to experience all the elegance a sedan has to offer without coming off as flashy, there is the Audi A8. Like most premium vehicles, Audi found a method to blend interior spaciousness and performance while still charging $75,000 for a brand-new 2014 A8.
Spending that sort of money on a car with a 38% residual value after five years, though, wouldn't be a wise decision. After the first five years from the date of purchase, the Audi A8 would only be worth $28,590, translating to a depreciation expense of about $46,410.
Owing to its plethora of tech features and clever engineering, it's hardly the most reliable Audi model ever. This is further exacerbated by the high maintenance cost that's associated with Audi cars. As such, maintaining an A8 by itself is already a pretty costly venture.
The Worst Time To Buy A Car
According to auto buying experts, the worst times of the year to locate new car offers are certain times of the year. Nowadays, the majority would probably believe that it's any period during or after a pandemic. Despite the current economic difficulties, the following seasons are the worst for considering if I should buy a new car:
1. When A Car Is In High Demand
Similar to many other commodities, purchasing a new car during a period of strong demand might not be the best course of action. The advantage is, therefore, with the automakers and dealers.
There is no ideal time to buy if it's a seller's market since the dealer determines the price if they have what everyone wants and things are selling quicker than they can bring them in.
2. Recently Made Credit Inquiries
If you intend to finance your new vehicle, auto dealers will check your credit score before negotiating arrangements. Be sure to check out our guide on how much off MSRP can I negotiate to learn more. Let's say you apply for an auto loan at one dealership but don't like the interest rate you're given.
According to consumer credit agency Experian, you are allowed to apply for loans at one or more other dealers as long as you do so within a 14-day timeframe following the initial inquiry.
Thus, the credit queries essentially count as a single inquiry. However, waiting a few weeks or months before applying for a new loan will count as another hard inquiry, which could harm your credit score and the interest rate you are given.
To save the most money, strategically plan your applications and credit checks, or wait until you are certain that you will buy regardless of the terms offered.
3. During Spring
USAA advises against getting new wheels in the spring when deciding when to buy a new car. People are more likely to be interested in purchasing a car when the winter weather is no longer a concern, tax refund season is in full force, and the summer travel season is approaching.
Additionally, a dealership is less likely to frequently provide discounts and incentives when there is a rise in the number of prospective buyers.
4. At The Start Of A Brand New Model Year
Even though your desired vehicle's sleek new body style could be alluring, think twice before paying top money for a few extra curves or driver benefits. The car could be identical underneath, but what first greets the eye sometimes costs more.
Think carefully about changes between model years and assess if a new feature, like heated seats, is actually worth the extra money.
5. Prior To A New Model's Review
It's a good idea to hold off on purchasing a new car until an impartial organization like Consumer Reports has reviewed new models. The Toyota Avalon Hybrid was rated as the most dependable car in the 2022 study.
Best Resale Value Car Brands
Subaru cars should, on average, return 78.65 percent of their initial value after five years, which is the greatest percentage among mainstream brands. With its vehicles predicted to return 68.72 percent after 60 months, Tesla tops the list of luxury brands.
Least Car Depreciation By Brand
Subaru and Land Rover leads the list of brands with the highest residual values in 2019, according to data provider ALG, which presents prizes for residual value every year.
Together with Subaru's outstanding dependability and Land Rover's distinctive sense of elegance, these two brands have developed a committed and devoted fan base that has helped them build a market where the value of their vehicles is in high demand.
As a result, depreciation occurs more gradually, the residual value remains high, and the resale value is also high. To mention a few other well-rated companies are Toyota, Jeep, Honda, and Porsche. These brands have a solid reputation for dependability, safety, longevity, and market value, all crucial elements in figuring out depreciation.
FAQs On The Most Depreciated Cars
Which Cars Depreciate The Most
The BMW 7 Series is the top vehicle with the fastest depreciation. Over the course of five years, this car has depreciated on average by 72.6%, losing roughly $74,000 in value.
How Much Does A Car Depreciate Per Year
A car's value can drop by up to 20% in the first year and about 40% from the initial cost over the first five years. After the first year, it loses around 15% of its value annually.
What Cars Hold Their Value The Best
The Porsche 911, Kia Rio, Mazda3, Honda Civic, and GMC Canyon are the automobiles that maintain their value the best after five years of use. Due to a vast list of special models and trims that depreciate sparingly, Porsche gets a spot on the list.
Do Teslas Hold Their Value
Teslas lose value more slowly than typical gas-powered automobiles. The mileage range of Teslas is one of the primary factors that keeps them valuable even years after the original purchase. While the typical human only travels 13,500 miles annually, most Teslas have a lifespan of exceeding 500,000 miles.
Do Kias Hold Their Value
Your Kia depreciated before the fresh-car scent had a chance to disappear. Unfortunately, Kias are among the least valuable brands regarding resale value, and after three to five years of ownership, some models can lose up to 60% of their value.
Do Subaru Hold Their Value
After three, five, and seven years of ownership, the Subaru brand scores best in terms of retained value. The 2022 Subaru Crosstrek and 2022 Subaru Impreza car lines. Which have a five-year depreciation of less than 20 percent each, help Subaru achieve this high rating.
Do Mazdas Hold Their Value
The majority of Mazdas lose 45% to 48% of their value in the first five years of ownership. That stated, a lot will depend on your car's mileage, condition, and market demand to determine its value. Mazdas are well-known for being dependable automobiles and frequently rank at the top of numerous 'best of' lists.
What SUV Holds Its Value Best
The Jeep Wrangler continues to be the greatest vehicle for maintaining its value. Even though the average five-year depreciation for new cars declines from 40% in 2021 to 33% in 2022.
Do Hyundais Hold Their Value
Hyundai vehicles have a higher resale value than other vehicles on the market since they are known for being dependable and packed with features.
Do Mercedes Hold Their Value
Mercedes-Benz is anticipated to keep 47.2 percent of the original vehicle values for its numerous luxury sedans and automobiles. The AMG GT four-door coupes, the Maybach GLS luxury SUV, and the S-Class are, according to MotorTrend, the most susceptible to depreciation. The E63 AMG Wagon and C63 AMG are among the most reliable vehicles.
Do Lexus Hold Their Value
The Lexus range of desirable vehicles maintains strong resale value in a world where luxury automobiles rapidly lose value as soon as they are driven off a showroom floor.
Do Volvos Hold Their Value
The majority of Volvo SUVs, in accordance with MotorTrend, hold onto more than 45% of their initial value after five years.
Do Acuras Hold Their Value
When compared to other premium brands, Acuras have relatively good depreciation rates and resale prices. Although they don't maintain their worth quite as well as Hondas and Toyotas, they are nonetheless competitive. Because they are incredibly dependable and offer great value for the money, Acuras are highly popular in the second-hand car market.
Do Volkswagens Hold Their Value
Volkswagens have a reputation for holding their value well over time; for example, certain models only depreciate by 40% after three years of ownership. Mileage: Your car's condition has a direct impact on its mileage. If you have 100,000 or more miles, you might need to negotiate a lower fee.
Do Range Rovers Hold Their Value
After five years, a Land Rover Range Rover will have a 63% depreciation and a $55,784 five-year residual value. Expect to lose a lot of money if you purchase a Range Rover, whether it is new or old.
Do Toyotas Hold Their Value
Toyota has consistently excelled in four areas when it comes to resale value over the years: dependability, value, consumer appeal, and reputation.
Do Audi Hold Their Value
Compared to other premium vehicles, Audis retain value better; however, some models can depreciate by up to 65% in the first three years of ownership. Mileage is a major factor in determining the condition of your car. Try maintaining your mileage at 12,000 annual miles or less to stop your car from aging too quickly.
Do Nissans Hold Their Value
Even popular models might lose up to 40% of their worth after three years of ownership, despite the fact that Nissan typically retains their value well. To get the best resale price, keep your car's mileage between 12,000 and 15,000 miles each year and attempt to sell it before it reaches 100,000 miles.
Most Depreciated Cars: Final Verdict
Depreciation is the second a new car loses a portion of its value after you drive it off the lot. However, some models are more valuable over time than others. According to automobile listings, high-end luxury vehicles tend to lose the most value. Many models, though, continue to keep their value and are continuously considered as trustworthy and secure.
The most depreciated cars are mostly caused by their exorbitant repair and maintenance costs. In the first five years of ownership, the average new luxury car loses 40–50% of its original value, although other models typically lose far more.
While this is wonderful news for anybody looking to purchase a used car. It's not so good if you're the one selling the vehicle. But in both situations, being aware of depreciation can help you save money and obtain the greatest price on your used automobile.
Here are the most depreciated car's curves steeper than any of its competitors based on how much value they lose in the first five years of ownership. If you desire more insight, you could refer to our guide on the fair market value of a car, as well as the actual cash value of my car.