There used to be a time when diesel trucks were looked down upon by automotive enthusiasts. But now, that time has long been past. Diesel trucks are becoming a popular choice again. If you are one of these buyers, you may be interested in getting to know the most reliable diesel truck on the market today. If so, we are going to give the perfect answer for you here.
Gasoline-powered trucks have always been a mainstay in the market. However, diesel-powered heavy-duty trucks have outsold them almost all the time. This is due to many reasons. We hope to discuss those reasons with you here as well.
Lifetime truck enthusiasts and first-time buyers alike will find this article helpful. We say that because after you have finished this, you will have a clear idea of what type of diesel truck will be suitable for you.
Diesel engines and gasoline engines have many differences between them. Before discussing the reliability of truck models, it is important to have a clear understanding of the ways these 2 engine types differ. If you are also curious about this topic, follow along!
Diesel Engines VS Gasoline Engines
There has been always a debate on the best fuel type for vehicles. Some people prefer gasoline while others prefer diesel. Both these fuels are sourced from the same type of crude oil. However, the difference is in the way that they are refined. Generally, diesel contains more carbon atoms than gasoline.
This results in several differences between the two types of fuels. Gasoline, also called gas, has the qualities of being lighter, more flammable, and more volatile when compared to diesel. The viscosity of gas also remains the same at lower temperatures. On the other hand, diesel contains more energy per gallon than diesel. This results in diesel vehicles having a higher fuel efficiency than gasoline.
When talking about the most reliable diesel truck, we should also have an idea of the function of these engines. Both diesel and gas engines are internal combustion engines. The meaning of this is that these engines produce power by burning a mixture of fuel and air. This concept remains the same across both gas and diesel engines. However, there is a difference in the way that these two engines achieve combustion.
Gas engines have a system that is called spark ignition. Here, an electric spark is used to ignite the compressed fuel-air mixture. In contrast, diesel engines do not feature spark plugs. They instead function on a compression-ignition principle. In diesel engines, only the air is compressed. The high temperature in the compressed air is what ignites the fuel.
We hope that you now understand the differences between gas and diesel engines. Next, let us continue our conversation by looking into some benefits of diesel engines.
Benefits of Diesel
While we are in a discussion about the most reliable diesel truck, we must talk about some of the benefits of diesel engines. Diesel engines are more efficient than gasoline engines. This results in the cost of fuel per kilowatt of diesel being 30% – 50% less when compared to gasoline. This is the reason for diesel being the fuel of choice for power stations. Diesel also yields more miles per gallon than comparable gasoline engines.
The next benefit we are going to discuss is the reliability of diesel engines. This ties in perfectly with our topic of the most reliable diesel truck. We can point out several main reasons for this increased reliability.  These engines are made to withstand high compression rates, so they are made using tough materials.
The absence of spark plugs also helps in lowering the maintenance cost of the engines. Another factor that helps with the reliability of diesel engines is temperature. The combustion of diesel generates a much lower temperature than gasoline, which reduces the wear on components.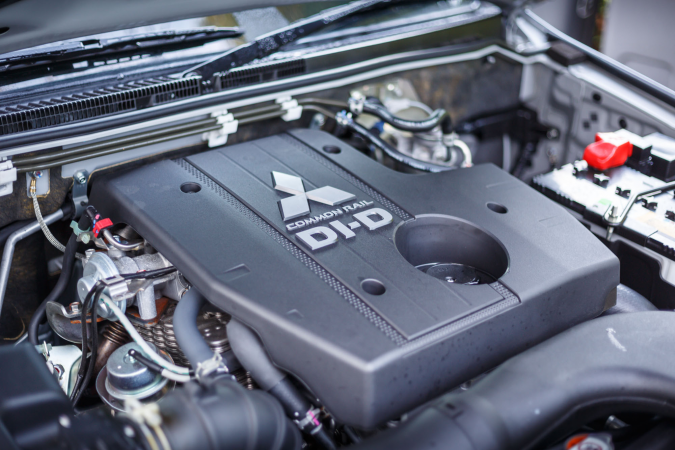 The thermal efficiency of diesel engines is about 20% more than that of gasoline. This results in higher torque and power figures. This is why you may see a lot of heavy-duty vehicles using diesel engines rather than gasoline engines. Now that we have covered the basics of diesel engines, you may have doubts about whether a vehicle with a diesel engine is a good choice for you. If so, let's move on to the next section.
Used Diesel Trucks
If you are considering buying a vehicle with a diesel engine, we believe that used diesel trucks are the best choice for you. We say that due to many reasons. First off, there are several prominent diesel engine makers who produce a large selection of engines for pickup trucks.
Cummins and Duramax are two prominent diesel engine variants that immediately come into mind. As we have discussed earlier, diesel engines are designed for heavy loads. This has made diesel trucks abundant on the market, and you will be able to easily pick one up for a fair price. In a later section, we will be discussing some of these truck models in detail so you can choose the most reliable diesel truck on the market that is suitable for you.
As you would have understood by now, diesel engines have a lot of benefits on offer. You may be curious about what the best and most reliable diesel engines are. Well, in that case, let's move to the next section.
Most Reliable Diesel Engine
There are a number of well-known diesel engine manufacturers in the automotive space. You may find It difficult to make a choice due to the vast number of engines they offer. Here we have listed some of the best diesel engines you can buy.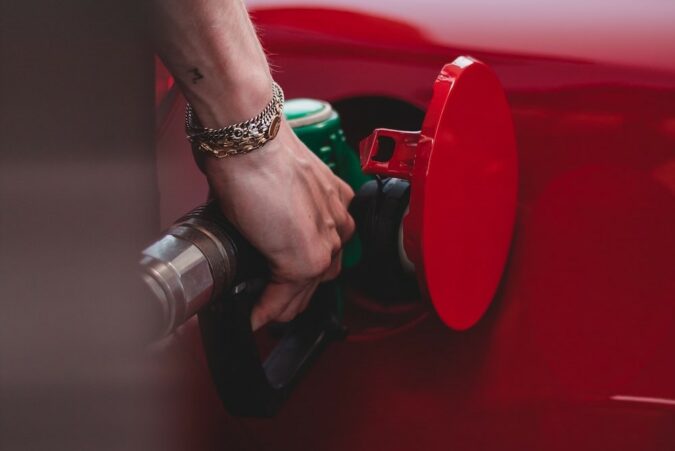 6.7L Power Stroke
The Power Stroke is a name used by Ford to refer to their diesel engines. This particular engine was the first Power Stroke engine to not be produced by International Navistar. A decade on from the problematic 6.0L power stroke, Ford built this 6.7-liter V8 engine in-house looking to correct its mistakes.
Initially, the 6.7L Power Stroke was launched with a power output of 390 HP along with 735 lb. Ft of torque. This was later raised to 400 HP with 8000lb. Ft of torque via a software update. The latest iteration of the Ford 6.7L Power Stroke boasts 475 HP paired with an enormous 1050 lb. Ft of torque.
The engine is in its 3rd generation and has received upgrades including a new steel piston design. The quiet operation and increased fuel economy make this one of the best diesel engines money can buy.
6.6L Duramax LBZ
Coming equipped with the likes of the GMC Sierra HD, Chevrolet Kodiak, GMC TopKick, and a number of other GM products, this is a popular engine among enthusiasts. The four-cylinder diesel has a power output of 360HP. With 605 lb. Ft of torque on offer, this engine is often used for racing. The cast-iron block of this diesel engine makes it easier for tuners to enhance its performance.
6.7L Cummins
One of the best-suited diesel engines for towing, the 6.7L Cummins first entered the market in 2007. It utilizes a cast-iron block paired with a turbocharger, in an inline-six configuration. This engine was equipped with Selective Catalyst Reduction (SCR) technology in 2013. AS of the 2021 model year, the 6.7L Cummins diesel has a power output of 420HP along with a max torque output of 1075 lb. Ft.
5.0L Cummins
Regarded as the best Cummins engine, this 5.0L power plant made its debut in 2015. This engine uses a unique V8 engine design which is angled at 90 degrees. The cylinders are made of an aluminum alloy, which helps to make this one of the most reliable diesel truck engines. The 310HP power output was produced with less noise and vibrations compared to its peers.
3.0L EcoDiesel
Manufactured by VM Motori in Italy, this diesel engine was first introduced in 2014. Producing 260HP in a V-6 configuration, this engine can be found in the RAM 1500 and the Jeep Grand Cherokee. This turbocharged and inter-cooled motor is another great diesel engine that should be on the top of your list.
These are just a few of the best engines that you can find. You can use this knowledge to differentiate the best diesel engines from the worst ones. With that let us move on to another section. There, we will discuss some of the most reliable used diesel trucks that you can find in the current market.
Most Reliable Used Diesel Truck
When looking at the used vehicle market, we can identify a lot of great diesel trucks for sale. These trucks come from different manufacturers and belong to different eras. Although diesel trucks have reputation for being very reliable and long-lasting, you should have good knowledge of the best and most reliable diesel truck models. This is important when buying your next truck, as you should know how to avoid the worst models. With that, we will proceed to take a deep dive into each of these models.
Most Reliable Diesel Truck #1 – Dodge Ram HD (2003-2004)
One of the best-selling pickup trucks on the market ever, the Dodge Ram made its debut in 1981. The 2003 – 2004 model year of this truck is regarded as one of its best model years. These model years of the Ram HD came with a 5.9L Cummins diesel engine. This powerful 6-cylinder produced 460 lb. Ft of torque, which gave it the capability to tow up to 12,000 lbs. of weight.
The engine was equipped with a common-rail fuel injection system. This gave the Ram the capability of producing cleaner emissions while simultaneously producing more horsepower. Although this decade-old truck lacks the safety features of modern ones, it makes up for it with its spacious interior. If you are willing to put up with the safety compromises, the 2003 – 2004 Ram HD is one of the most reliable diesel trucks money can buy.
Most Reliable Diesel Truck #2 – Chevy/GMC 2500 & 3500 (2006-2007)
Being the next-door rival of dodge, General Motors has also produced a fair share of great diesel trucks throughout the years. Here we will be paying our attention to the Chevrolet / GMC 2500 and 3500. The 2006 – 2007 model years are well known for being equipped with the Duramax engine. The 6.6L LBZ V8 in these trucks was paired with a ZF-6 6-speed manual of an Allison 6-speed automatic transmission.
The resulting combination was unbeatable and has the potential to easily produce up to 450HP with a simple tune. Another reason for the popularity of the 2006 – 2007 models is the lack of an emissions device. The later model years were equipped with this and as a result, produced less power. This is another great used diesel truck worthy of your consideration.
Most Reliable Diesel Truck #3 – Ford Super Duty (1999½-2000)
For the next entry, we are turning the clock back to the start of the millennium. The Ford Super Duty was one of the most reliable diesel trucks on sale in the year 2000. The mid-1999 to 2000 model years of this truck were powered by one of the all-time great diesel engines, the 7.3L Power Stroke.
The initial power output was 235HP and 500lb. Ft of torque. However, this horsepower figure can be easily bumped up to over 500 with the use of aftermarket modifications.  The Super Duty was offered with a variety of trim levels along with creature comforts like air conditioning and cruise control. With a little research, you will surely be able to find a great example of this model.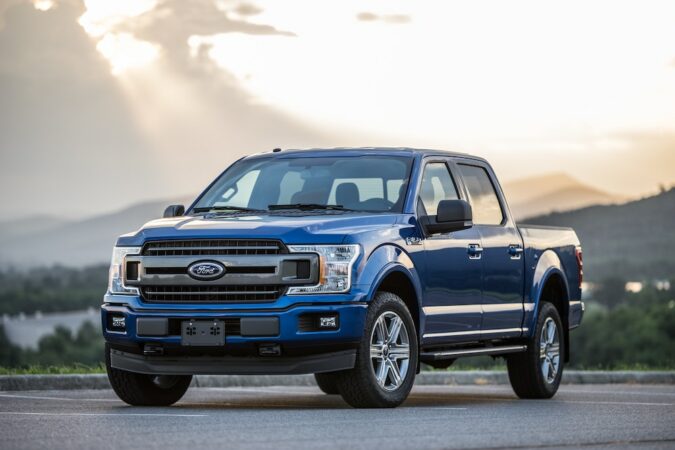 Most Reliable Diesel Truck #4 – Chevy Silverado HD (2012)
A great choice for long road trips, the 2012 Silverado HD is another top runner for the accolade of the most reliable diesel truck. Cranking out 397HP from its 6.6L Duramax V8, this truck is well suited to both heavy-duty hauling as well as comfortable cruising. The Silverado HD comes equipped with a 6-speed automatic Allison transmission.
This is great news for a potential buyer, as this transmission is often regarded as one of the best truck transmissions ever produced. Being a more recent product when compared to the other models on this list, this truck comes with a number of modern features. Keyless entry, power accessories, and satellite radio are some of them. Depending on your needs, you can even get mega cab and crew cab models which provide more interior space.
Most Reliable Diesel Truck #5 – Dodge W250 (1991½-1993)
Our final choice for this list of most reliable diesel trucks also happens to be the oldest model we have discussed so far. This vintage Dodge is powered by a Cummins diesel engine. This engine was upgraded with an overdrive transmission and an intercooler in mid-1991, which gave it the capability to produce as much as 300HP. These trucks have become desirable in recent times, and if you are a potential buyer be ready to pay around $15,000 for one in good condition.
Some buyers may not like the idea of buying a used vehicle. This can be due to concerns about safety, and reliability among others. If you are one of these buyers, you're in luck. Next, we will be discussing the most reliable diesel truck you can buy new in 2022!
Most Reliable Diesel Truck 2022
You can find a great selection of reliable trucks for sale in 2022. These trucks are more refined and comfortable than ever before but offer the same reliability and power as the beasts of old. Here we have listed some of the best diesel trucks you can currently buy brand new.
Jeep Gladiator
Returning to the truck market after a decade-long hiatus, Jeep has decided to equip the Jeep Gladiator with the 3.0L EcoDiesel V6.  This engine has allowed the Gladiator to claim the accolade of having the best performance and diesel economy in the midsize pickup segment. With the rugged looks and off-road capability paired with the reliability of a diesel engine, the 2021 Jeep Gladiator is one of the best and most reliable diesel trucks you can buy in 2022.
GMC Sierra 1500
The GMC Sierra 1500 has received a number of upgrades for the 2022 model year. Among these is the 3.0L Duramax inline-six, the same engine found in its sibling – the Chevrolet Silverado. This powerplant has given the Sierra a towing capacity of 13,100 pounds. Paired with the attractive styling and the 26mpg combined rating, this is a great choice if you are looking for a mix of both luxury and functionality.
Chevrolet Silverado 1500
The 2022 Chevy Silverado 1500 is also powered by the 3.0L Duramax, the same engine in the above-mentioned GMC Sierra. This truck offers the highest towing capacity in the half-ton diesel truck segment, with an impressive 13,300 pounds. The new Silverado offers better performance than all of the competitors in its class. If you are in the market for an economical and powerful diesel truck, this truck deserves your consideration.
Chevrolet Colorado
Sharing its engine, the 2.8L 4-cylinder turbodiesel with the GMC Canyon, the Chevrolet Colorado is one of the best small pickup trucks for sale today. This engine allows the Colorado to tow up to an impressive 7,700 pounds. Off-road enthusiasts among our readers can equip this truck with the ZR2 or the ZR2 Bison packages, which increases the off-road capability of the truck. All in all, the Chevrolet Colorado is another top conder for the most reliable diesel truck on the market in 2022.
After purchasing the ideal diesel truck for you, it is important that you take care of the engine to maintain its reliability for years to come. That is why we decided to give you some tips on how to take care of the diesel engine of your vehicle.
Diesel Engine Maintenance
There is no doubt about the durability and capability of diesel vehicles. However, improper maintenance can cause even the most reliable engines to have problems. Follow these tips to ensure that the diesel engine of your vehicle functions properly for years to come.
1. Keeping The Engine Clean
The buildup of dirt and grime is one of the main issues that cause diesel engines to malfunction. This issue can also lead to the poor performance of your vehicle. So, make sure that your engine remains clean to increase its longevity.
2. Changing The Fuel Filter
The fuel filter is responsible for keeping a smooth flow of fuel to the engine. It is important that you replace this filter every 10,000 – 15,000 miles to ensure maximum performance. Most modern diesel engines come with two fuel filters, and if you are the owner of such an engine be sure to replace them both at the same time.
3. Routine Oil Changes
Typically, an oil change should be carried out on a diesel engine every 5000 miles. This milage can vary according to your usage patterns. However, it is important to pay close attention to the oil levels of your vehicle as negligence can result in catastrophic damage being caused to your engine.
10 Facts to Know About Reliable Diesel Trucks
Diesel trucks are becoming more popular due to their superior efficiency and torque.
Diesel engines are more thermally efficient than gasoline engines, resulting in higher power and torque figures.
Diesel pickups are generally more reliable and longer-lasting than gasoline pickups.
Diesel engines are traditionally gear-driven, which makes them less susceptible to component failure.
Diesel engines are built using heavy-duty materials that can withstand wear and strain, which adds to their dependability.
The 2007 Dodge Ram 2500 and 2000 Ford F-250 Super Duty are examples of reliable diesel trucks that can last for up to half a million miles with proper maintenance.
The 2007 Chevrolet 3500HD is a heavy-duty truck that can tow and haul large loads and run for 300,000 miles before needing serious repairs.
The 1993 Dodge W250 is fast becoming a collector's item due to its reliability and vintage looks.
The 2018 Dodge Ram 3500 and 2020 Ford F-350 Super Duty are modern diesel-powered trucks with remarkable towing and hauling capacity.
The 2018 Ford F-150 comes with six engines, including a 3.0-liter Power Stroke turbodiesel V6 that can last over 20 years or 300,000 miles of reliable service before needing rebuilding.
Conclusion To The Most Reliable Diesel Truck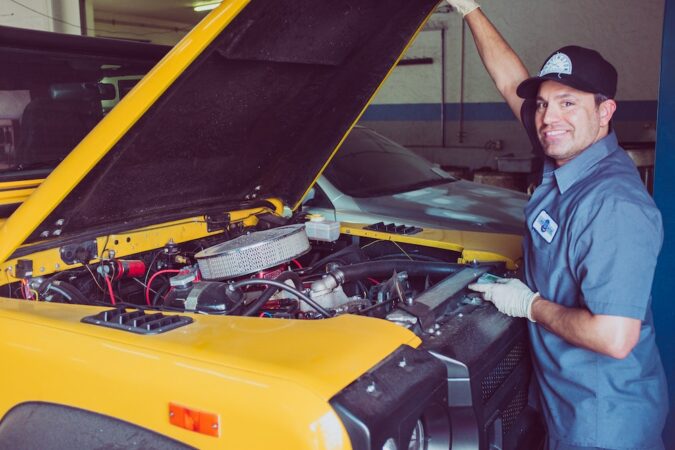 During the length of this article, we discussed various aspects related to the diesel engine. We looked at how diesel engines differ from gasoline engines as well as some of the benefits offered by them. Then we moved our conversation toward the best diesel engines on the market.
Then, we moved to the most important part of the article, which was giving you tips on how to select the most reliable diesel truck on the market. We presented you with some great choices, both from the used market as well as in the brand-new sector. Be sure to use the knowledge gained here when selecting your next diesel vehicle. Ultimately, your first choice should be the truck that fulfills your needs at a price that you can afford.
FAQS On The Most Reliable Diesel Truck
Here are some popular FAQs:
What Is The Most Reliable Diesel Truck
There are a number of contenders that deserve the accolade of being called the most reliable diesel truck. Some of them are the 1999 – 2003 Ford Super Duty With 7.3-Liter Powerstroke, 2001 – 2004 Chevrolet Silverado 2500 HD With LB7 Duramax, and the 2003 – 2007 Dodge 2500 With 5.9-Liter Cummins.
Who Makes The Most Reliable Diesel Truck
There are 3 main diesel truck manufacturers. They are Ford, Dodge, and General Motors. All of these companies make powerful and reliable diesel trucks. There is not a lot that separates these manufacturers. It is up to the customer to choose a manufacturer that suits their needs the best.
Who Makes Duramax
Duramax engines are produced by General Motors at the Defiance GM Powertrain foundry located in Defiance County, Ohio. These engines can be found in Chevrolet and GMC trucks.