The Ford F-150 is one of the best-selling full-size trucks in the United States and Ford offers a variety of engines for your F-150. Of course, you'll want the engine in your F150 to be reliable and practically bulletproof since your truck is likely to be a workhorse. So, the question is: what's the most reliable F150 engine?
Whether you're buying new, used, or you're replacing the engine in your current F-150, here's all you need to know about the most reliable F150 engine:
Ford F150 Engines
In case you're not familiar, let's take a look at the F-150's engine options. Of course, feel free to skip this section if you're a connoisseur of F-150 engines. If else, here are the F-150 engines currently on offer:
3.3L Cyclone V6 flex-fuel. Base engine and only available in the base XL and XLT trims.
2.7L EcoBoost twin-turbo V6. The base engine for almost all F-150 trims.
3.5L EcoBoost D35 twin-turbo V6. Optional engine available in the Lariat trim and up.
3.5L PowerBoost twin-turbo V6 hybrid. This is the hybrid variant of the 3.5L EcoBoost, available as an option in the Platinum and Limited trim.
5.0L Coyote V8. Another optional engine and available on all trims.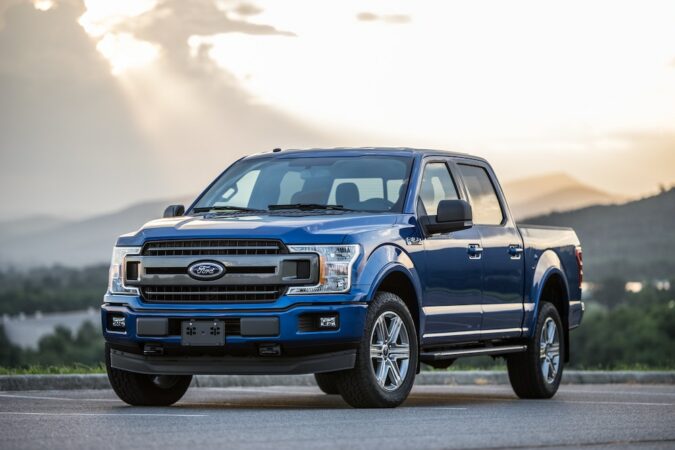 There used to be a 3.0L Powerstroke V6 turbo-diesel available, but Ford discontinued the engine in the United States in 2021 due to poor sales. As for older versions, here are some notable engines:
3.5L EcoBoost V6 (first-generation). Available from 2011 to 2016.
4.6L and 5.8L Triton V8. Available in various F-150s from the late '90s up until 2010, it was then replaced by the Coyote V8.
There are other engines as well, such as the 5.0L small-block V8 and 5.8L Windsor V8. Both of these are very reliable, but they're a bit old at this point. And they're best discussed at another time.
As for the Triton V8s, they're decent engines albeit slightly underpowered for the size. They're relatively reliable but require extra care due to several reliability weak points. Common issues include defective cam phasers, oil pressure issues, and even spark plug problems. For this reason, we can rule this engine out. You can learn more about this engine here.
Now, here are the most reliable F-150 engines:
Most Reliable F150 Engine: 3.5L EcoBoost
Two engines stand out in terms of reliability in the F-150. The first, and we think the better all-rounder, is the 3.5L EcoBoost engine. Available starting from the 2011 model of the F-150, this engine initially makes a very healthy 365 horsepower and 420lb-ft of torque.
Ford then introduced the second generation (D35) in 2017, now with a power output of 400 horsepower and 500lb-ft of torque. This variant puts it on par with the 5.0L Coyote V8 in terms of horsepower and makes 90lb-ft more torque.
It also gets better mileage than the Coyote engine, albeit slightly. The Coyote is rated for around 17mpg in the city and 21mpg highway. Meanwhile, the EcoBoost gets 19mpg city and 22mpg highway. Not a big difference, but if you're running a business with these trucks, every bit of fuel saving matters.
Speaking of business, if you require heavier towing capacities, the second generation 3.5L EcoBoost can tow up to 14,000lbs. A solid 1,000lbs more than the 5.0 Coyote can tow. However, the first generation can only tow up to about 8,600lbs, so keep that in mind.
Note that towing capacities greatly depend on the cab, driven wheels, and bed configuration. Certain packages may also affect the truck's towing capacity.
How About The 2.7L EcoBoost?
Ford offers the 2.7L EcoBoost V6 as the base engine in several F-150 trims. It's also a twin-turbo V6, and since it's part of the EcoBoost engine family, it shares largely the same architecture with the 3.5L EcoBoost. And yes, it's a very reliable engine as well.
However, the engine makes "only" 325 horsepower and 375lb-ft of torque in the first-generation version (2015 – 2017). And 400lb-ft of torque in the second generation version (2018 – present). While this is a respectable output, we think it may not be enough for a truck as big as the F-150.
Sure, it's rated for 20mpg city and 26mpg highway, a lot more than the 3.5L EcoBoost. But once you tow heavy loads, you might end up using more fuel since you'll need to mash the gas pedal harder to get going. Speaking of which, depending on the configuration, the 2.7L EcoBoost can only tow up to 10,000lbs.
So, the 2.7L EcoBoost is also a great and reliable engine. But if you have the cash to spare, we recommend getting the 3.5L EcoBoost instead as it offers more power and overall a better fit for a full-size truck like the F-150.
How About The 3.5L PowerBoost?
The 3.5L PowerBoost is the hybrid variant of the 3.5L EcoBoost engine. It's a mild hybrid configuration, meaning that the engine charges the battery which then powers the electric motor. So, you can't plug it in to charge it.
However, the burst of electric power is estimated to reduce gas consumption. The EPA estimates that it will do about 24mpg city and 27mpg highway. Not a big boost, but still pretty impressive for a full-size truck.
On the power side, the PowerBoost has a total of 430 horsepower and 570lb-ft. Slightly more than the EcoBoost, but the tow rating is lower thanks to the extra weight of the hybrid drivetrain. Again, the tow rating varies depending on configurations, but the PowerBoost will only be able to tow up to 12,700lbs.
Another thing to keep in mind is that this powertrain has only been around for about a year now. So, while the engine is likely going to be reliable, there's no guarantee the hybrid powertrain will be as reliable. And of course, replacing the battery won't be cheap.
If you want a full-size truck that doesn't use much gas, the PowerBoost is a great option. But there's an asterisk about its reliability, specifically with its hybrid powertrain. So, consider that before buying one.
3.5L EcoBoost Reliability Issues
Here's what you need to understand: no matter how reliable an engine is, it's bound to have reliability issues. When we say an engine is reliable, it simply means that its reliability issues are negligible. The issues are either easy and cheap to fix, and/or easily avoidable with some preventive maintenance.
This is perfectly normal and to be expected, as every engine has hundreds if not thousands of components. When you have that many components, something's bound to go wrong at some point. Now, the 3.5L EcoBoost problems are fairly minimal, here's what you need to know:
Carbon buildup in the intake valve is a common issue in direct injection engines, including the EcoBoost. Walnut blasting the intake ports every 70,000 to 100,000 miles is a good idea to avoid future problems.
Timing chain issues. The first-generation engine was prone to a timing chain failure. And replacing the timing chain assembly is necessary which can cost up to $1,200.
Spark plugs and ignition coils are likely to fail at around 40,000 to 60,000 miles. Whereas most other cars typically require a change every 70,000 miles. Not a big issue, but worth noting.
Note that the carbon buildup and timing chain issues are only present in the first-generation engine. The D35 EcoBoost has a combination of port and direct injection, reducing carbon buildup in the intake valve and you won't need to clean it as often.
Ford has also resolved the timing chain issue in the second-generation engine by using two timing chain systems (one for each bank) instead of just one. This means the timing chain is shorter, and Ford has strengthened it by making it thicker. Reducing the possibility of a stretching timing chain.
Most Reliable F150 Engine: 3.5L EcoBoost Years To Avoid
As for the spark plug and ignition coil wear, we can't really call it a "reliability issue." It's to be expected in a high-pressure turbocharged engine such as this for the spark plug and ignition coils to wear at a faster rate.
Anyway, if you want the most reliable EcoBoost engines available, we recommend avoiding these years:
2011. In addition to the timing chain issue, there are a lot of complaints about electrical issues in the 2011 F-150 model year. Likely because it's the first year that Ford put this engine in the F-150, and they were still working out the kinks. It's quite normal for a first-model year application.
2011 to 2014. The timing chain issues seem to plague these model years the most, so best avoid them if you don't want to deal with timing chain issues. We're not quite sure if Ford made improvements in the 2015 and 2016 model years, but they seem to receive fewer complaints.
2015 to 2017. The engine themselves are fine, but owners report faulty door mechanics, transmission problems, and brake failures.
 

View this post on Instagram

 
Apart from those model years, other model years of the 3.5L EcoBoost seem to be safe for purchase. If you want the safest option, pick the 2018 model years and onwards. The second-generation engines are very reliable and seem to be virtually bulletproof.
You can expect these engines to run up to 200,000 miles before needing a rebuild or replacement. Of course, you'll need to keep up with routine maintenance and make sure you use the correct type of oil.
Most Reliable F150 Engine: 5.0L Coyote V8
The Coyote V8 is the same engine that you'll find in the 5.0 Mustang. There are minor differences, such as the intake manifold, camshaft, and compression. This results in the F-150's Coyote having slightly less horsepower, but more torque. Exactly what you need in a big truck.
It does seem rather pointless due to the 3.5L EcoBoost; power is the same, and it offers less torque now. However, V8 engines have a certain charm to them. There's something about that V8 grunt and rumble that V6 engines just can't replicate. And of course, as they say, no replacement for displacement.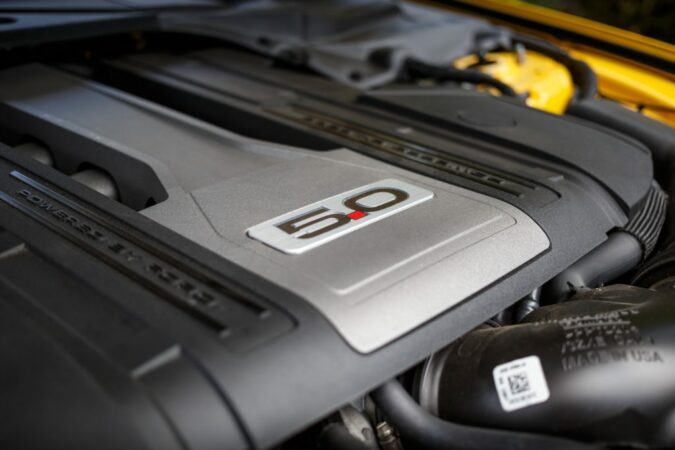 Additionally, we know that the V8 still has more towing capacity than the EcoBoost engine. But as mentioned, towing capacity greatly depends on the truck's configuration. We recommend consulting with a Ford dealer for more details.
Anyway, the 5.0L Coyote V8 is a fantastic engine that has very few reliability issues. If you need the towing power, or you just want a V8 in your truck, the Coyote V8 is a fantastic engine. And if you're looking for a replacement engine, there are Coyote crate motors that you can buy.
5.0L Coyote V8 Reliability Issues
Much like the EcoBoost engines, the Coyote V8 isn't free from problems. Here are some common reliability issues you need to look out for in the Coyote engine:
Rough running and sudden stalling. The problem stems from a faulty throttle body.
Rattling noise is also a reported issue in the Coyote V8. This is due to a design flaw in the timing chain assembly.
Coolant leak due to a defective T-connector in the cooling system lines.
Some issues are isolated to certain model years, which we'll get into after this. But overall, the Coyote is a very reliable engine with very few widespread issues to worry about. The one issue that seems to persist is the engine rattle which comes from the timing chain.
While rattling noises aren't pleasant, Ford claims that it isn't a cause for concern. Additionally, they've issued several Technical Service Bulletins (TSB) to their dealerships to resolve this issue. So, there's no recall, but Ford technicians can resolve this issue.
If your F-150 suffers from rattling noises and is still under warranty, you should take it to the dealership and have them inspect the problem. The video above will give you more details about this problem.
Most Reliable F150 Engine: 5.0L Coyote V8 Years To Avoid
The Coyote engine is very reliable and durable. But here are the model years you should avoid:
2015. The Coyote in this model year suffers from coolant leaks. Avoid this model year in general as it also suffers from transmission and brake issues.
2016. This model year no longer suffers from coolant leaks but suffers from sudden stalling. There's no clear cause and owners can't get an answer for Ford, so best avoid this model year.
We've seen complaints about rattling noises from various model years, even as recent as 2019. But as mentioned, this problem doesn't seem to be too serious. And vehicles still under warranty can get them fixed at the dealership.
Overall, the Coyote engine doesn't have a widespread problem that you should worry about. As long as you avoid those model years, you should have a very reliable F-150.
Most Reliable F150 Engine: 3.5L EcoBoost VS 5.0L Coyote
So, which should you choose between these two engines? Honestly, you can't go wrong with either of them. The difference in power, towing capacity, and fuel consumption is negligible. So, it's a matter of whether you want a turbo V6 or a good ol' rumbling V8.
Some advantages don't appear on paper. For example, you may benefit from the EcoBoost's turbocharger setup if you live or often drive at higher elevations where the air density is lower meaning there's less oxygen for the engine to breathe in.
A naturally-aspirated engine such as the Coyote V8 is likely to suffer a power loss in this scenario since less oxygen means less power. However, a turbocharger minimizes this effect since its job is to compress more air—and therefore oxygen—into the engine.
That being said, the Coyote's lack of turbochargers means there are fewer things to go wrong. While modern turbochargers are generally very reliable, they get very hot and there's always the possibility of them failing in the future. No need to worry about this in the Coyote.
Another advantage of the Coyote engine is that they're available as crate motors. You can buy them from Roush Performance or other parts suppliers, and dump them in your F-150.
Engine swaps or replacement isn't quite so straightforward. But it's nice to know that you can swap out the engine in your F-150 in the future with a crate motor.
The bottom line is that there's no wrong choice here. They're both very reliable engines and cost about the same as well. We recommend you take a test drive and see which one you like more. Don't forget to avoid the bad model years, do a pre-purchase inspection, and you're good to go!
Facts: Most Reliable Engine for the Ford F-150
The Ford F-150 is a popular pickup truck model in the US due to its reliability, affordability, and fuel efficiency.
According to CarComplaints, the 2018 model year has the worst reliability due to high repair costs, while the years with the most engine problems are 2016, 2013, and 2008.
The 3.5-liter EcoBoost engine is considered the most reliable engine for the Ford F-150 due to its power, cost efficiency, fuel efficiency, and low emissions.
Popular Mechanics suggests that the 3.5-liter EcoBoost engine, which generates a lot of horsepower and torque, is the "sweet spot" as it delivers more power than the standard engine but is still affordable.
Vehicle History notes that the 3.5-liter EcoBoost engine is reliable and should last up to 150,000 miles if maintained properly.
While the 3.5-liter EcoBoost engine has some issues, such as carbon buildup, timing chain problems, and ignition coils and spark plugs issues, it is still considered above average in terms of reliability.
In comparison, the 5.0-liter engine has several severe problems, including timing chain tensioner failure, head gasket issues, and poor throttle response.
The 3.5-liter EcoBoost engine is a popular choice for the F-150 model with the max tow rating of 13,200 pounds.
Owners have positive reviews of the 3.5-liter EcoBoost engine on YouTube, with few major complaints.
Ford continues to dominate the pickup truck market in the US, with the F-150 model selling one truck every 49 seconds in 2022, despite supply chain issues and chip shortages.
FAQs About Most Reliable F150 Engine
If you have more questions about the most reliable F150 engine or questions about F150 engines in general, these answers might be helpful:
What Years F150 To Avoid
Avoid the 2004 to 2006, 2010 to 2011, and 2015 to 2017 model years. These model years have the most complaints, and you should avoid them if you don't want to deal with reliability issues.
Is Ford Reliable
Ford doesn't have the best reliability track record. Its competitors such as Ram, Toyota, and even Chevy often offer better reliability. However, the F-150 with the Coyote V8 and EcoBoost engines is an exception. And as long as you avoid the problematic model years, you'll have a very reliable F-150 that will last a long time.
How Long Do F150s Last
Like most other cars, the F-150 can last up to 200,000 miles before needing major engine repairs. Avoid the problematic model years, stick to the Coyote or EcoBoost engines, keep up with general maintenance, and you should have an F-150 that will last a long time with minimal repairs necessary.
Where Are F150s Made
Ford makes the F-150 in Claycomo, Missouri, and Dearborn, Michigan. The latter also serves as Ford's headquarters. There used to be other plants in Mexico and Venezuela for the South American market but have been closed since 2015.
Is The Ford 3.5 V6 A Good Engine
Yes, it's a very good engine. It's the most reliable engine you can get in the F-150 alongside the 5.0L Coyote V8. It offers plenty of power, a big towing capacity, and offers slightly better gas mileage than the Coyote V8.
What Year Ford 5.4 To Avoid
The 2004 and 2005 model years were the worst ones. But we generally recommend avoiding all of them to avoid headaches. The 5.0L Coyote engine offers more power and torque while being far more reliable.
How Many Miles Will A 5.4 Triton Last
Here's something you need to understand: most car engines can last between 200,000 and 250,000 miles before it needs a rebuild or replacement, including the infamous Triton. However, the Triton is prone to a cam phaser failure as early as 40,000 miles. So, the Triton will still last for a long time, but it will require more repairs along the way.
Are All Ford 4.6 Engines The Same
No. The 4.6 engine, just like any other Ford engine, has minor differences. The most obvious ones are the camshaft and valve numbers. The engine was available as either a Single Overhead Camshaft (SOHC) or Dual Overhead Camshaft (DOHC) and available with either two or three valves depending on the car it was in.
Most Reliable F150 Engine: Final Thoughts
In conclusion, the most reliable F150 engines are the 3.5L EcoBoost V6 and the 5.0L Coyote V8. The 2.7L EcoBoost is also very reliable since it shares the same architecture as the 3.5L version, but it's a little lacking in power and hence why we recommend the 3.5L version instead.
You can't go wrong with either the EcoBoost or the Coyote. Both are reliable and powerful, and the differences are negligible on paper. The most important thing is to avoid the problematic model years, and you'll have a very reliable F150 on your driveway.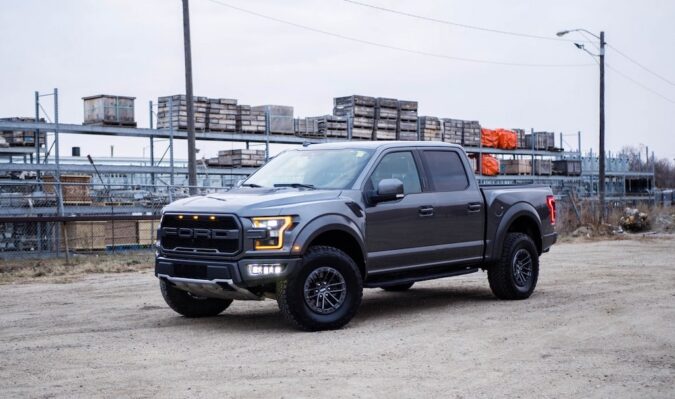 One last thing, no matter how reliable your engine is, it will only last long if you take proper care of it. So, keep up with general maintenance, and replace worn-out parts as necessary. Failing to do so will lead to further damage, and the engine is more likely to fail sooner than later.
Hopefully, this has been a helpful guide for you and helps you to make an informed decision. Take a test drive to see which engine you prefer and if you're buying used, doing a pre-purchase inspection is always a good idea. Good luck!
Approved Tools
These tools have been tried and tested by our team, they are ideal for fixing your car at home.
AI Car Expert Thinking 

.

.

.