Ford tuner Mountune have released their latest upgrade for the 2019 Focus ST – the m330 package.
By applying their engineering prowess and experience with previous models, Mountune's m330 package offers a performance and usability boost while retaining an 'OEM+ feel'.
Mountune are utilizing SMARTflash technology, used in their m225 and m235 Fiesta ST upgrades, for their newest m330 package.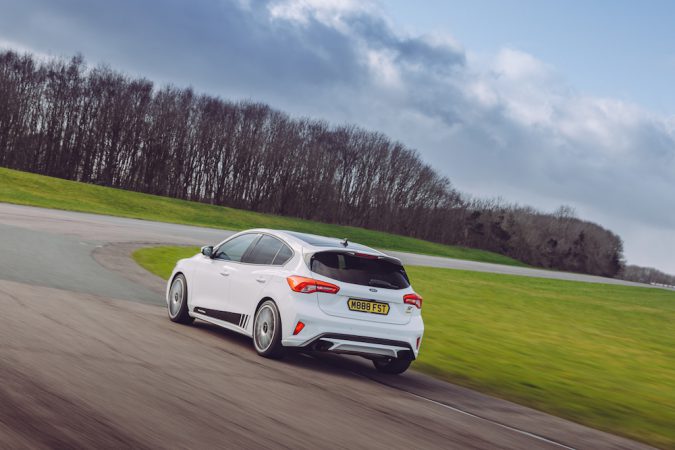 The Essex based company have honed their craft in the WRC, BTCC, and Formula Ford, over the past 35 years. This level of quality assurance has been passed on to their road car tuning, with each vehicle undergoing a rigorous testing and development process.
Power and torque have both been improved with the new m330 package – equating to a healthy increase of 50PS and 95Nm of torque.
The package also includes no-lift shift optimisation, allowing drivers to upshift without having to take their foot off the accelerator.
This paired with an enhanced exhaust overrun (when lifting off at high revs unburnt fuel is sent into the exhaust creating the recognisable pops and bangs sound) is sure to let other road users know that your Focus ST is far from stock.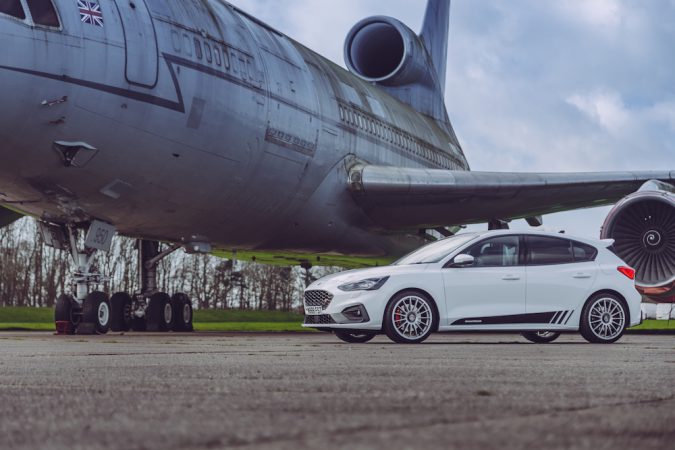 "We're delighted to finally launch the m330 package, enhancing power and performance to what is an already great car," explains Alec Pell-Johnson, Director of Mountune performance. "Both the m225 and m235 kits have been hugely successful since they launched, with customers loving how easy it is to change the calibration of their car direct from their smartphone. SMARTflash is the future of calibration upgrades and we are looking forward to seeing how our customers receive our latest upgrade for the Mk4 Focus ST."
Mountune's mTune SMARTflash app allows buyers to install the latest calibration from home. Using the app on their smartphone paired with the supplied Bluetooth OBD interface, m330 package owners will be able to choose between different calibrations on the go.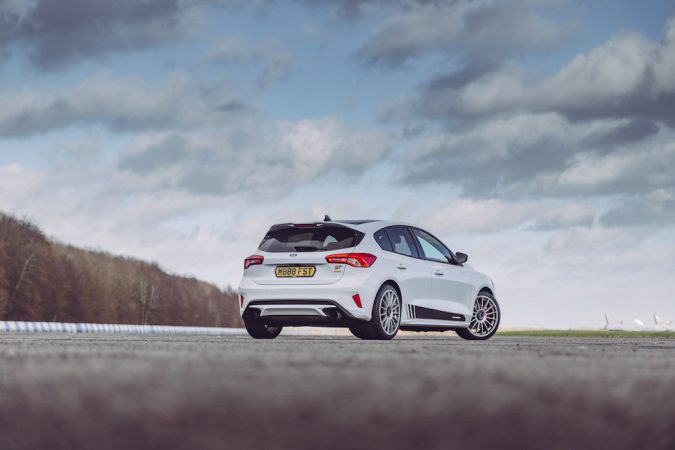 The app also includes a convenient VIN and calibration ID reader.
Three calibrations are featured with the m330 package, providing buyers with a range of practical options.
The 'm330 performance' calibration delivers the previously mentioned power and torque upgrades as well as an enhanced exhaust sound, and more aggressive launch control setting.
The other two featured calibrations are 'Stock performance', which returns the car to its standard configuration from the factory, and 'Anti-theft' which completely immobilises the vehicle.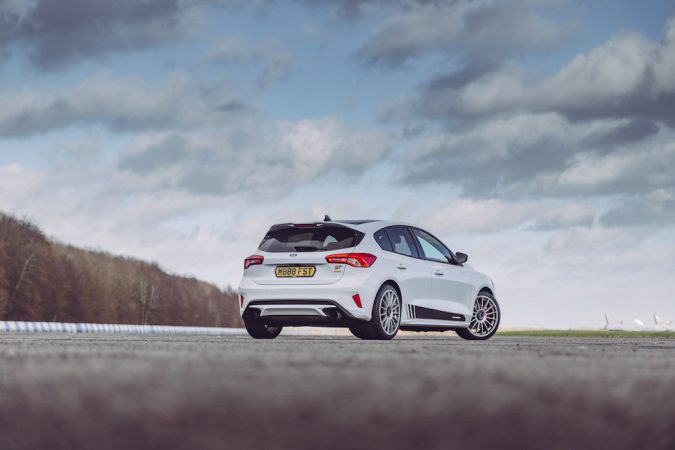 Mountune also include a high-flow panel air filter with the m330 package to work in conjunction with the SMARTflash calibration upgrade.
This allows the remap to extract maximum performance from the 2.3 Litre EcoBoost engine.
The complete m330 package includes:
SMARTflash EVI Bluetooth OBD adapter
mTune SMARTflash app, available for both Android and Apple
No-lift shift optimisation and enhanced exhaust overrun
Slippery mode is turned into quiet sport mode
3 useful calibrations: Performance, Stock and Anti-Theft
High-flow panel air filter
Mountune badge
Mountune zip-up shell case
For more information, visit the official Mountune website at; mountunestore.com