Not so long ago, if you had a family to ferry around, your car-buying choice would've been a simple one. People carriers or multi-purpose vehicles (MPVs) like the Vauxhall Zafira, Ford Galaxy and Renault Scenic were the natural choice for larger families, combining hatchback running costs with cavernous cargo areas and roomy, seven-seat cabins. They were the natural choice.
But that all began to change as the 2010s rolled around. People began to tire of the often unappealing styling and dowdy image associated with MPVs and started looking elsewhere for something a little more fashionable. Cue the rise of the SUV (Sports Utility Vehicle) and its smaller, more compact cousin, the crossover.
Traditionally, SUVs were the preserve of the wealthy. Cars like the Range Rover and Toyota Land Cruiser were big, thirsty off-road machines that few could afford to own, but that didn't stop thousands of car buyers from wanting them. As they began to grow in popularity in the new millennium, car manufacturers started working on more affordable, smaller SUVs aimed more at the typical MPV buyer.
Nowadays, SUVs like the Nissan Qashqai, Volvo XC60 and Kia Sportage are a common sight on Britain's roads, and vastly outperform MPVs on both the new and used car markets – but are they actually better? Which one should you choose? Let's look at the pros and cons of each.
SUVs – Pros And Cons
There's more choice: The popularity of SUVs means that you'll be spoilt for choice, whether you're buying new or second-hand. From Vauxhall to Mercedes-Benz, almost all of the major car manufacturers now have an SUV of some description in their lineup, leaving you with countless options to choose from. SUVs come in all sizes too, from compact 'crossover' models like the Vauxhall Mokka to vast, seven-seat models like the Audi Q7.
They're more expensive: Typically, SUVs are more luxurious than MPVs, but that's usually reflected in their price tag. High demand keeps used prices buoyant too, although it's still possible to track down a bargain if you know where to look. If you need seven seats, you'll find fewer SUVs that fit the bill than MPVs – and you may have to pay a premium for that extra row of accommodation, as the additional seats were optional extras on some models.
They can go off-road: Live out in the sticks? An SUV will be your best bet, provided you can stretch to a four-wheel-drive model. Early SUVs were designed with all-terrain functionality in mind, but this isn't always the case nowadays. Cars like the Nissan Qashqai and Kia Sportage are better suited to the school run than the farm track; they might look like off-roaders, but in reality, they're barely any more capable on the rough stuff than a run-of-the-mill hatchback. So, if you need genuine off-road performance, make sure you opt for a four-wheel-drive model.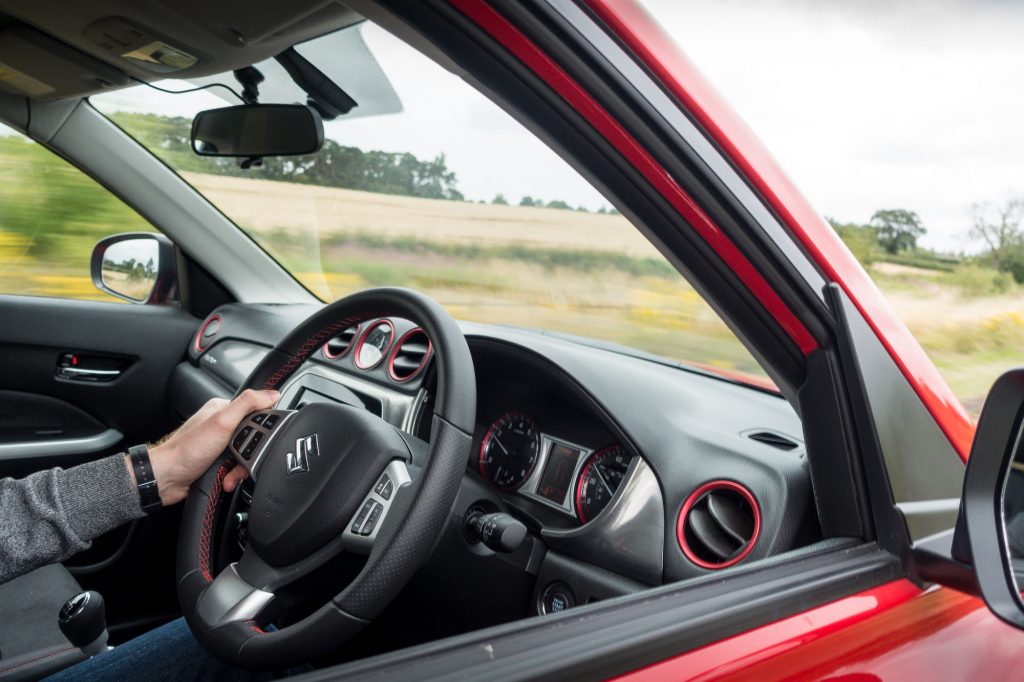 MPVs Or People Carriers – Pros And Cons
They're affordable: The first big benefit of an MPV is cost. Because they've been designed solely for on-road use, they don't need raised suspension or large, bulky tyres. This means they tend to weigh less which, in turn, means they can be fitted with smaller, more fuel-efficient engines, saving you money at the pump. On the whole, they're also cheaper to buy; declining demand means there are plenty of discounts available on new models, and there are still thousands of used examples out there to choose from at bargain prices.
They're practical: MPVs typically have the edge when it comes to practicality, too. Many of them come with seven or even eight seats as standard, some of which can be effortlessly folded flat when you don't need them, creating what's essentially a small van. This means there's plenty of space for your kids and their pals – or to collect that new dining table or sofa you've been eyeing up.
They're easy to drive (and park): Because they share their underpinnings with conventional hatchbacks, MPVs are also super easy to drive. They don't have the same high driving position as SUVs (although you still sit higher than you would in a normal hatchback), but make up for that with light steering and more compact dimensions.
They're not as popular: The only significant downside – and one that's plagued MPVs for well over a decade now – is desirability. People just don't find them as enticing as SUVs, which doesn't bode well for residual values. If you can live with their less than inspiring styling and plan on buying used, though, an MPV is still a thoroughly solid choice.
Hopefully, this has helped you to decide which one is better for you and give you a clear understanding of the pros and cons of each.