There's often a familiar stumbling block when it comes to OBD diagnostics tools, and it's the price. A lot of OBD scanners-slash-readers are either too expensive… Or, too cheap. Regular enthusiasts who just like to wrench at home can only afford bargain-basement OBD tools. While they're pretty decent and provide just about enough information, their diagnoses often lack depth, data, and compatibility.
To extract even more functionality, however, there are plenty of professional-grade OBD diagnostics tools out there that you can get, too. They're able to provide an abundance of detail and information just from a simple scan. On the flip side, these particular tools are costly, setting you back hundreds if not thousands of pounds. But what if there's a middle ground… Well, that's where MUCAR comes in.
What if I told you that for a mere $50, you could get a fully-fledged OBD2 diagnostics tool that pros and amateurs can use to its fullest? For such a low price, could you possibly get a touchscreen, super slick UI, extensive diagnosis and error code reads, live data coverage, and more? MUCAR seems like they're up to the task, with its latest CDE900 fulfilling all your OBD diagnostic needs at an attainable price.
Bright, Sharp, And Fast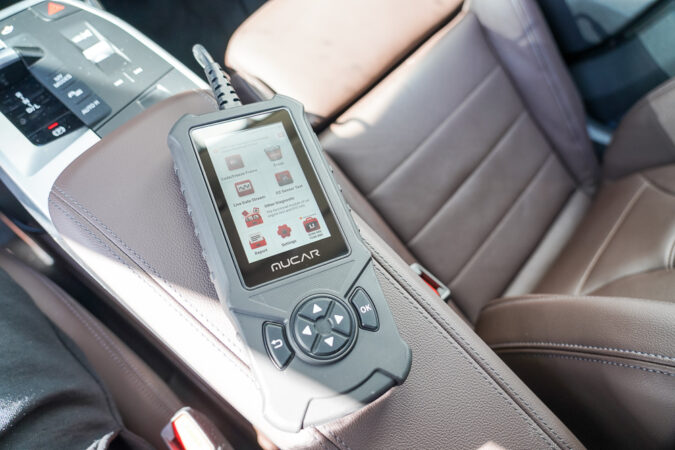 So, let's begin taking a look at the MUCAR CDE900 OBD2 car diagnostic tool with the first thing you'll likely see – its screen. It has a 4-inch capacitive touchscreen, which is rather unique in this space. It's certainly a big upgrade over most competing OBD tools, which are typically operated only using hard buttons. Although, this one still has redundancy built in. The colour touchscreen is very bright, sharp, and easy to read from.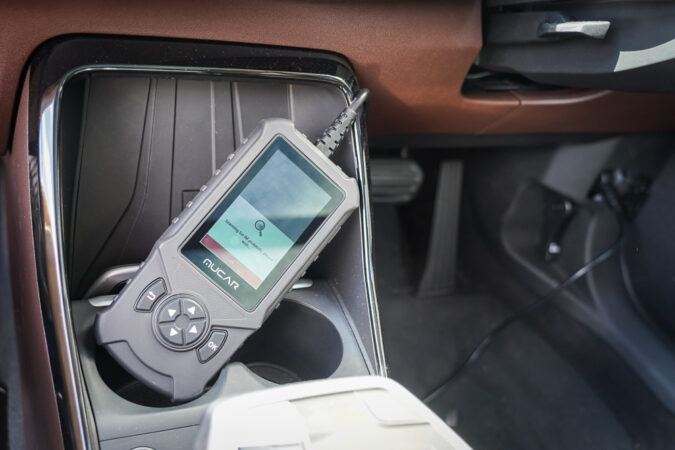 Yet, the MUCAR CDE900 has a bank of physical buttons to navigate the device with. This makes using it a tad easier if you're fumbling around in the dark, for example. Or, if you're wearing thick gloves that may make pressing and swiping on a touchscreen rather challenging. Speaking of, the CDE900 runs pretty fast owing to its slick Android 6.0 OS. In addition, there's 2GB of RAM to keep things going smoothly.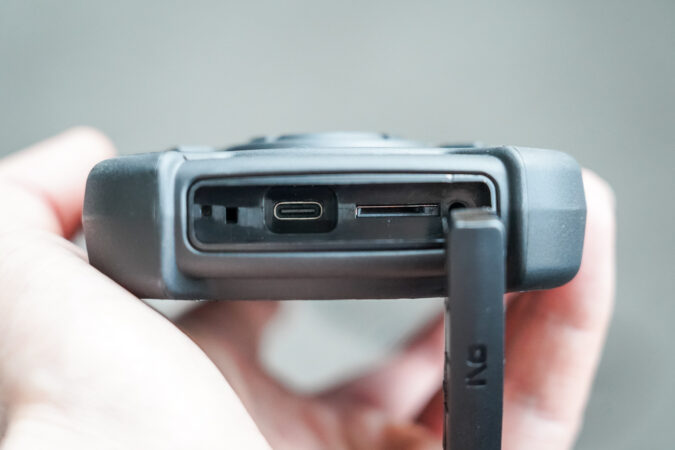 As for storage, you're not likely to run out of space anytime soon. By default, there's a built-in 16GB memory for storage. Otherwise, there's also a memory card expansion slot that could support cards as large as 256GB. Now, that's a lot of space, especially if all you're doing is storing diagnostic reports or error codes. Quite simply, the CDE900 is a breeze to quickly turn on and get working on it right away.
Supremely Easy To Use
The CDE900 has a built-in 1,500mAh battery, as well. For just code reads and diagnosis, this should last you quite a bit. To hook it up to your car, it has to be plugged in and linked directly to your OBD port via a cable. Unfortunately then, there's no Bluetooth connectivity. Granted, that cable is rather long – 1.2 metres long, in fact. Therefore, you shouldn't have that much difficulty working with it.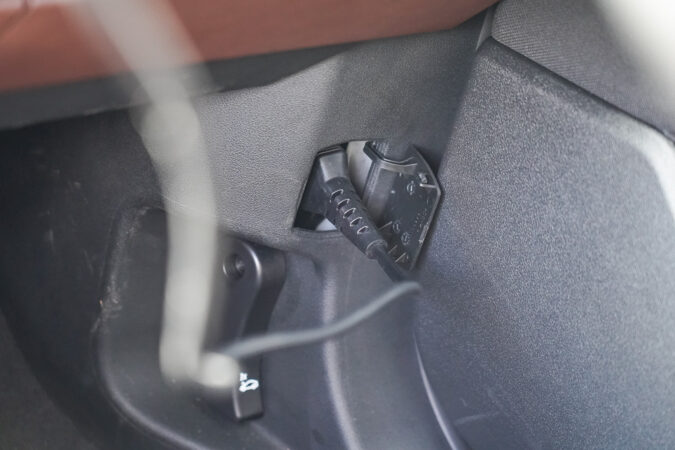 Moreover, there are benefits to opting for a wired connection instead of Bluetooth. For starters, all you need to get started with scanning or extracting some scanning error codes is plugging it straight in. There's no need to fiddle around with a Bluetooth dongle or worry about range. In many ways, I'd prefer a wired device over a wireless one, owing mostly to not having to deal with those problems.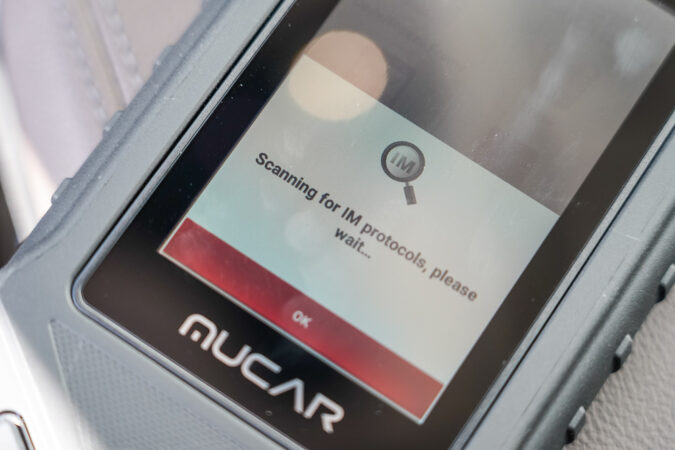 On top of that, the MUCAR CDE900 at least comes with WiFi connectivity. This is great, as out of the box, MUCAR offers you a lifetime's worth of free over-the-air (OTA) updates. Hence, you don't need to have the CDE900 plugged into a computer, anytime you need to bulk up its code library or add extra functionality over time. Having mentioned that, how well does it work when it comes to diagnostics?
Very In-Depth Diagnosis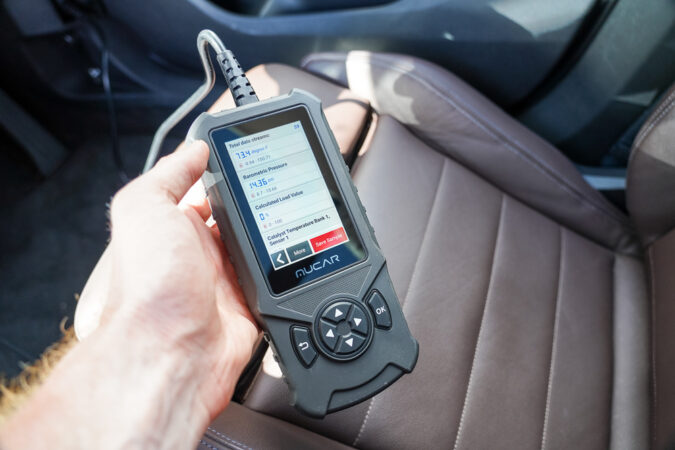 This is where cheaper OBD diagnostics tools (the ones in the $50 ballpark) commonly fall short and show off their weaknesses. However, the MUCAR CDE900 remains unfazed. It features an extensive code read. That includes support for a large variety of makes and models of cars. As well as, loads of other neat functions like live data readings – where you can view up to 120 data streams at a time.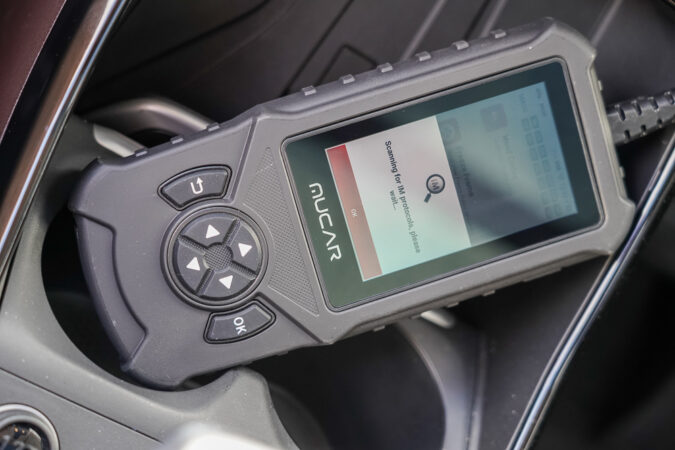 Of course, the typical code resets and definitions as supported, as with other OBD tools. Specifically, it's able to connect to and diagnose your ECM (engine control module), SRS (supplemental restraint system), TCM (transmission control module), and ABS (anti-lock braking system). That is in addition to all the functionality that you can expect out of a car's onboard diagnostics – OBD2 and EOBD2.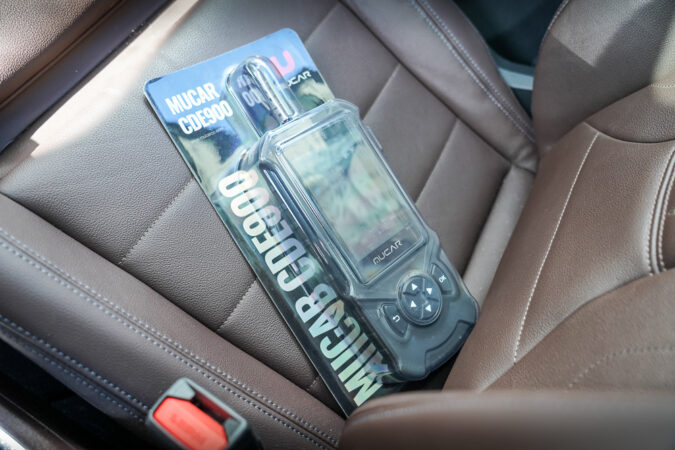 Elsewhere, the compact size of the MUCAR CDE900 makes it fairly easy to stuff this in the boot and keep it with you in case you need to make an emergency diagnosis. As a whole, the MUCAR CDE900 offers a lot of bang for buck. For its $50 retail price, it's practically a steal, given all the capabilities that it offers for such a low price. So, be sure to check it out when it launches this coming August.