Mulgari Automotive has launched a new bespoke vehicle ownership programme, Signature Vehicles. The specialist design, styling and tuning house will provide customers with a unique ownership experience. Signature Vehicles will tailor new vehicles and build to personal specification.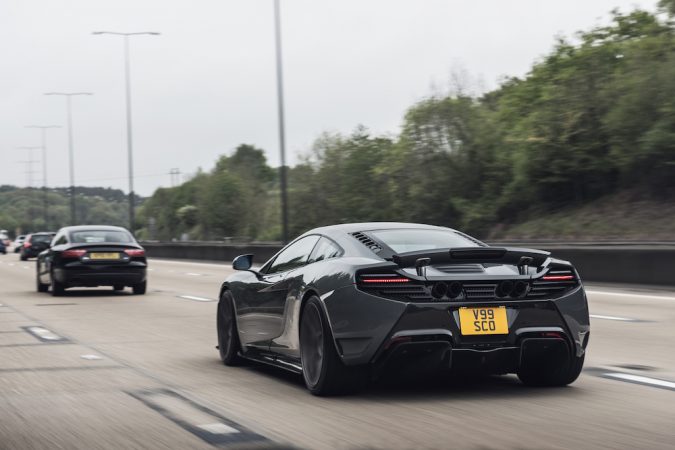 Mulgari announced the Signature Vehicles programme at an invite-only event. Mulgari gave prospective customers exclusive access to the Signature Vehicle concept, a unique McLaren MP4-12C known as 'Project Twelve'. There also had chance to see the first production cars to come from the new programme.
Mulgari F56 SV
The Signature Vehicle programme means customers can create an utterly unique car. A host of cosmetic, performance and interior upgrades are available on new cars. Mulgari has based the first production model from the programme, the Mulgari F56 SV, on the current F56 MINI Cooper S. Available across the entire the MINI range, the new bespoke models can now be ordered directly from Mulgari.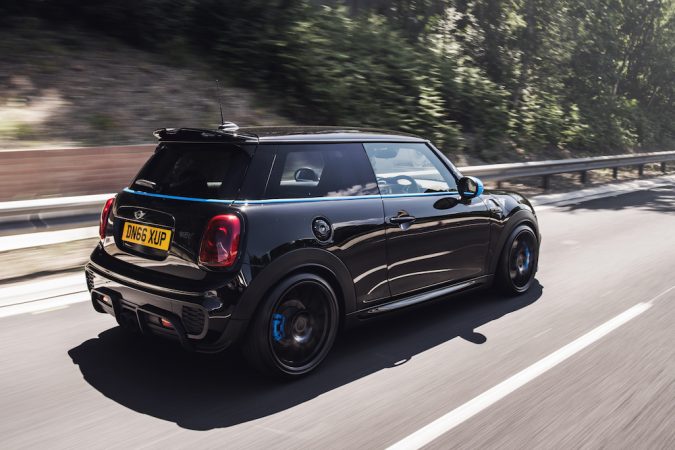 The F56 SV sits 30mm lower than the standard car and has all chrome removed from the exterior. The Signature Vehicles programme adds one of six colour 'accents' to the mirrors, belt line, brake callipers and front grille. 18 inch lightweight sports wheels are added with a lower front splitter fitted to the front bumper, as well as custom exhaust tips. A bespoke engine management program, a refined exhaust system and additional engine cooling result in a 23% increase in performance. Power is increased to 280 bhp, with 290 lb-ft of torque now available. An entirely new suspension setup enables customers to take full advantage of the additional performance without removing any of the original model's character.
Every Mulgari Signature Vehicle undergoes a complete interior refit. The programme professionally retrimms seats, steering wheel and doors in the customer's choice of material and colour. A plethora of non-standard options can also be specified.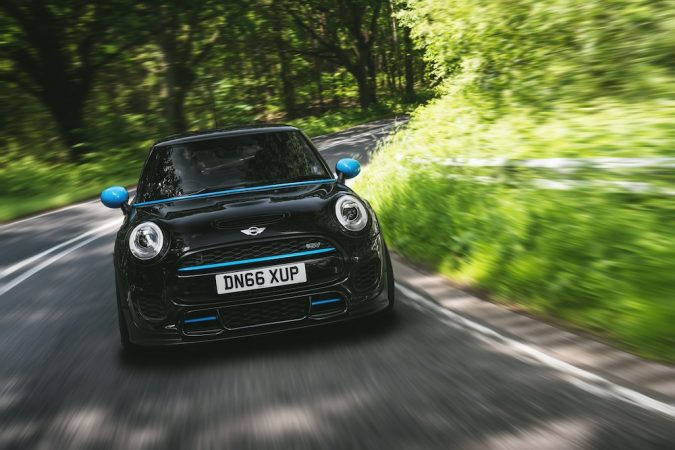 Signature Vehicles Design With The Customer
Mulgari Automotive have a state-of-the-art Berkshire-based showroom and workshop. Here, every Signature Vehicle is handmade-to-order to customer's exact specification. They truly provide a personal touch as Mulgari designs every aspect of the car with the customer. They offer access to exclusive options and look after every detail of the vehicle up to delivery and thereafter.
Signature Vehicles delivers the ultimate customer experience in, what we feel is, the best fun car in the business. Taking a great car and enabling customers to make it truly theirs is what Mulgari has done for hundreds of customers and now they can have this experience at a dealer level, ordering a new car that is completely theirs from day one. – Benjamin Sunners, Owner, Mulgari Automotive
The Mulgari F56 SV is available to order now. Find out more at www.mulgari.com or visit Mulgari Automotive for more details and to design your Signature Vehicle.