Tyres are often seen as a rudimentary and ancient part of a car and people usually assume that it isn't as high-tech as, say, the engine or the infotainment system. However, making a tyre involves a lot of work. Tyres have to be durable, comfortable, offer plenty of grip, and do all of it without costing a lot. They are also an important callback to one of man's biggest accomplishments – the invention of the wheel. They would be the last thing you would expect to be the primary protagonist of a game but they do make for very interesting subjects. Today we will take a look at two such games that will give you a new appreciation for tyres from the safety of your home.
Nankang Tyre Maker App
The name is pretty self-explanatory. Making tyres is so much more than melting rubber and pouring it into a mould. A lot of work goes into turning raw rubber into a road-worthy tyre and this game takes you inside a modern tyre-factory from the comfort of your house. It gives you perhaps the most realistic experience of being inside a tyre factory in a virtual manner.
Using augmented reality, you can interact with an assembly line from a tyre factory as if it was really in front of you. You will get to virtually operate a variety of machines that are used in tyre manufacturing. What is even cooler is that none of the things you see in this game is imaginary stuff, but everything is based on actual machines and processes that are actually used in the factories of some of the leading tyre manufacturers.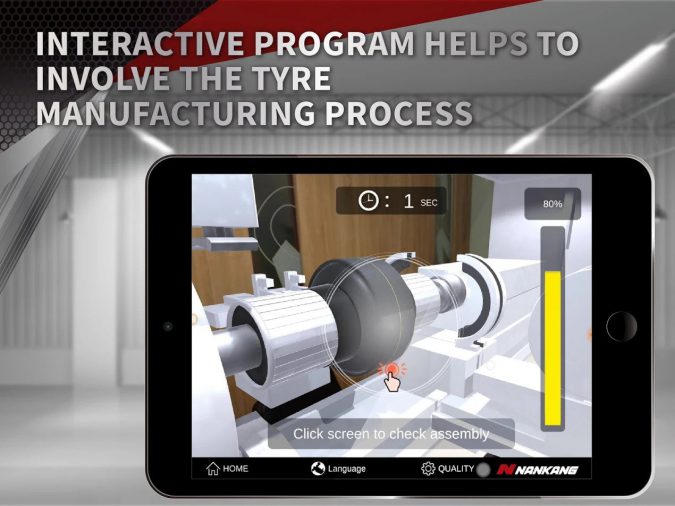 It is quite immersive and very informative. The interface is quite well thought out and the quality of the graphics is impressive. It is available for free download for Android and iOS and it should easily be able to kill a few hours of boredom while increasing your knowledge and understanding of the humble yet incredibly important tyre.
Apple / Android
Nankang Tyre Run Game
Racing games aren't a new thing and they have existed for almost as long as digital games have existed but I have never seen one where you get to race tyres. As ridiculous as that might sound, it is actually really fun to race a tyre and that is what Tyre Run provides in spades. Here is a small run-through of all the different fun things that Tyre Run lets you do so you can blow the current boredom away with absurdly hilarious fun.
NS-25: This is pretty much a time-trial where you have to get a tyre between two points in a city while weaving through cars and buses. The controls are simple and it is a great way to keep your reflexes sharp. You can also play with your friends and family in this mode to see who can complete the course in the quickest possible time.
AS-2+: This is for those times when you just want something soothing and relaxing. Great scenery, wonderful background music, and realistic-looking water droplets that keep hitting your screen combine to create a really calming experience.
AT-5: This is the off-road part of tyre run and the goal here is to set the quickest time over a course with different terrain.
AR-1: This is for those really yearning for a challenge. You get to race a tyre around the Nurburgring GP-Strecke in a super-realistic environment.
SV-3: This is what completes the game. It is like the black sheep of the Tyre Run family and it is all about rescuing penguins. Yes, you read that right. You have to get down a slope with a tyre while saving as many penguins as possible.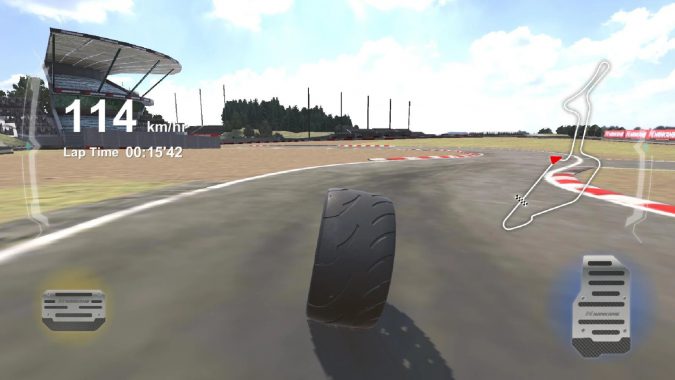 Overall, I spent more time than I would like to admit with this game and it is a cool and fun way to kill time and it has everything from serious racing to bonkers penguin-saving madness that will keep you entertained for hours. This game is also available for free download on Android and iOS devices.
Apple / Android