If you have a thing for a muscle car or an American coupe and convertibles, now is the time to check out the 2017 Ford Mustang. You'll certainly notice the civilized and packed Mustang with modern technology present, but it still holds on to the trademark and all the classic things that made it unique. It still also boasts a certain level of performance that has defined it for five decades. But in this modern age where muscle cars are making you confused due to its competition in the market, how are you going to base your likes and dislikes when it comes to choosing? Ford Mustang 2017 can give you a run for your money. With its sleek, trim design, and wonderful aerodynamics, car guys are really going to want every piece of the Ford Mustang 2017.
2017 Mustang GT Reviews:
Is the Ford Mustang 2017 worth your money? Would it satisfy all your needs and standards to coupes? I will let you judge based on this review.
Any car guys would never disregard what's under the hood, the Ford Mustang 2017 offers the V8 engine that's insanely giving this car a smooth drive along with its 435 ponnies. If you want to stick with the affordable and standard V6 or four-cylinder turbo-charged engine, the Ford Mustang 2017 still offers a very respectable power and fuel efficiency on its engine. A very noticeable upgrade is its latest Sync 3 touchscreen interface (introduced last year), which is a big improvement over the prior MyFord Touch system.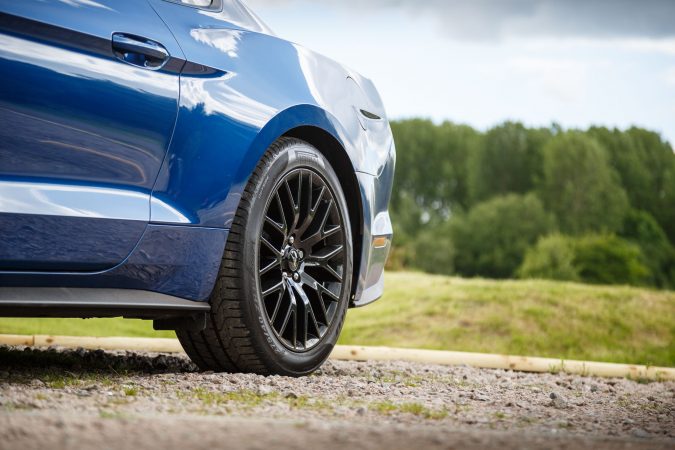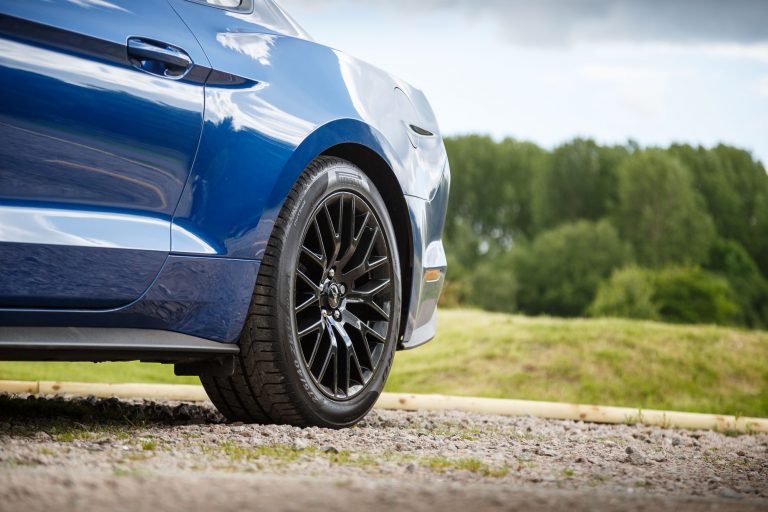 The Ford Mustang 2017 is certainly always one step ahead to technology. It's trademark has always been present to all their models, but what makes the Ford Mustang 2017 unique and better are the fun factor of the new technologies syncing them to fit the consumer's needs and the advancement nowadays.
Update your desktop or iPhone with our free mustang wallpaper.
Mustang's competitors like the Chevrolet Camaro and Dodge Challenger is upgrading its own brand and quality. The Dodge challenger has a large space for passengers and the Chevrolet Camaro is making own technology refinements, but the Ford Mustang 2017 is just straight ahead of them in terms of engine power, technology advancements and fuel efficiency. Not to mention its design that would certainly give you more confidence. The Ford Mustang offers variety of engine types, from the standard V6 engine to the GT360R.
If you're looking for an affordable muscle car but sure won't disappoint you, the standard Ford Mustang V6 engine could be a really decent option. If you're the kind of guy that pays more attention to fuel economy without sacrificing the sole power performance of the engine, then Then Ford Mustang Ecoboost could satisfy your needs. So, determining between small block vs big block performance engines is indeed important as well. Would the Ford Mustang 2017 be worth your money? Definitely! Ford Mustang 2017 outranked its rivals, finishing with 9.0/10 overall rating from the US best news scorecard, 4.4/5 from Edmunds and 4.0/5 from motor trends. These scores coming from the best car critics in the world would justify its value and not to mention the Mustang is the top safest car in its category, in IIHS crash tests, the Mustang earned a 5/5 score for overall crash protection, with five stars for total front-impact protection and five stars for total side-impact protection. The independent Insurance Institute for Highway Safety gave the Mustang coupe its top rating of "Good" in the moderate-overlap front-impact crash test and a second-best "Acceptable" rating for the small-overlap front-impact test. In the remaining, side-impact, roof strength and seat and head restraint design tests, the Mustang earned a "Good" rating.
So overall, the Ford Mustang 2017 is definitely the smartest choice, whether you're a beginner or a veteran car guy. The Ford Mustang 2017 is certainly worth every cent.
Bio: Hi there! I'm Lisa, chief editor of Crushtheroad.com and I'm a self-confessed automative fanatic. Cars or vehicles has always been a passion of mine and will always be my favorite pastime. Now that I am married and has one adorable son, I have the time to write and share my personal experiences with other automative enthusiasts like me. Welcome to my fantastic blog!