Its 2018, and there is scarce a single person under the aged of forty in the developed world without access to a pocket-sized computer more powerful than the computers which sent the first man to the moon. I am referring to smart phones; four- or five-inches of touch screen with which you can measure your heart-rate in the same minute you shoot a full HD-video, check your bank balance, or fly a drone. We have come to expect a lot from technology these days. We live in a time where we expect everything on demand, tailored to suit our lives, and easily accessible.  Now BMW are tuning into that growing consumer need and offering consumers the same technologies we have grown accustomed to, in our cars.
BMW are a manufacturer which have been at the fore of new and emerging technologies in the automotive industry ever since their conception, both in terms of the mechanics and performance and design of vehicles. It seems only natural that BMW now are satisfying consumer demand to have a fully personalised and on-demand experience in their vehicles, too. That is why the BMW cockpit has been radically overhauled and redesigned, with new models such as the BMW X5, 8 Series, Z4, and 3 Series – premiered at the Mondial de I'Automoibile 2018 – being fitted with a fully digital heads-up-display (HUD) and user interface which will run BMW Operating System 7.0 and feature BMW Intelligent Personal Assistant.
So, What's New?
Aside from a radical re-design (it's goodbye to the circular speed and RPM gauges, sad news to those traditionalists) what's really new in terms of software is the BMW Operating System 7.0 and the BMW Intelligent Personal Assistant.  Along with the re-design, this combines to form the BMW Live Cockpit (there is also the Live Cockpit Plus and the Live Cockpit Professional, respectively the two more premium levels).
BMW's New Cockpit Design
The user interface leverages the possibilities of digital design to create an emotional, purist layout, with intuitive structure and operation, as well as close interaction between the Info Display in the driver's field of vision and the Control Display, in the centre console.
The scrapping of the traditional circular dials typically measuring speed and RPM forms a part of this redesign. Certainly a bold move and one which was made with a good deal of confidence. Instead we are met with arcs on either side of the centre console, opening up space in the middle of the display for navigation content. When in Sport or Comfort mode, the right-hand arc will display engine speed; in ECO Pro mode the arc displays current fuel consumption and average speed.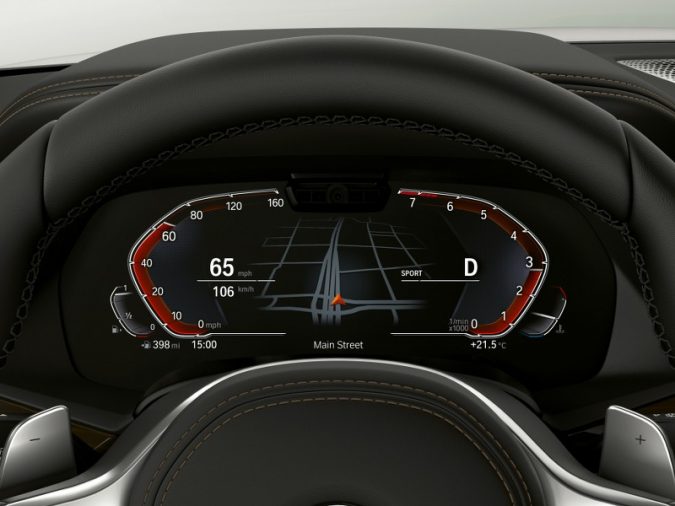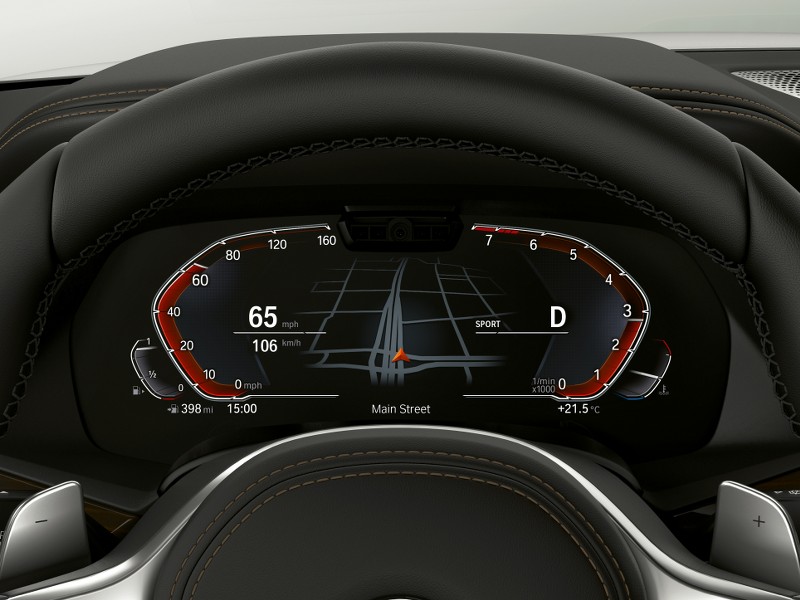 BMW's Acquire a Smart, Digital Personality
Much of what BMW has done with their new Cockpit has been focused on making the user interface more user friendly. Lots of fine tuning and paying attention to the small details of how consumers actually like to navigate through interfaces plays an important role in what BMW are doing here. There is no point in rolling out these new technologies only to have the user crumble with anger and frustration at how difficult they are to use and navigate.  Consumers have gotten used to smooth and fine-tuned interaction with our smart phones and computers, and it is a fair assumption on BMW's part to assume we expect nothing less with interfaces in our cars. Aside from the small but significant details of menu layouts and options menus, BMW announce the introduction of the BMW Intelligent Personal Assistant, aiming to personalise the whole experience and take it to a new level.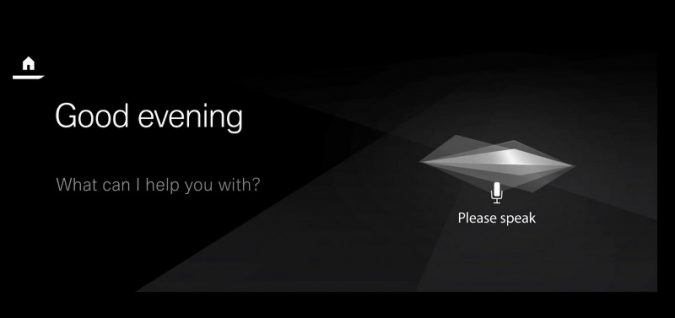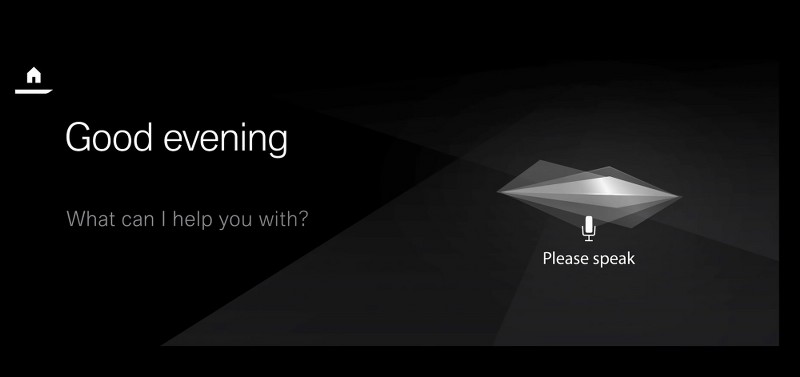 None of this technology is particularly remarkable (voice recognition has been around for a while now, and so has controlling computers with motion – another method of interacting with the car) but it is the inclusion of this technology in a seamless and clean manner in vehicles which is exciting. Whether or not this technology is necessary in a car is a question remaining to be answered. Whether or not the consumer has come to expect it, however, is an entirely different question – and the industry has to – and has – acted accordingly.
If you are a BMW fan check out our review on the BMW 335i M Sport.