Mercedes has released information on two new estate vehicles that combine class and speed. The new AMG E 63 and E 63 S Estate won't disappoint.
A Race Car Trapped in an Estate Car's Body
According to Mercedes, the AMG E 63 series combines "hallmark driving performance with the intelligence of the E-Class". Both vehicles are designed with a 4.0 litre V8 biturbo engine that has an amazing output of 612 hp.
If you're looking for a dynamic driving experience then the E 63 series is for you. Both reach 0 to 62 mph in 3.5 seconds, which sets a record in its class. It also comes with 4MATIC and all-wheel drive that enhances its raw power.

A Great Drive
Intelligence and comfort have been consolidated into the E 63 series. Its design has the latest driving technology and performance to provide a great drive. The 9-speed sport transmission and MCT (Multi Clutch Technology) make it more graceful than its predecessor. When you drive the E series, you'll notice the different advantages included in the 4MATIC + all-wheel drive system.
It's Practical and Gorgeous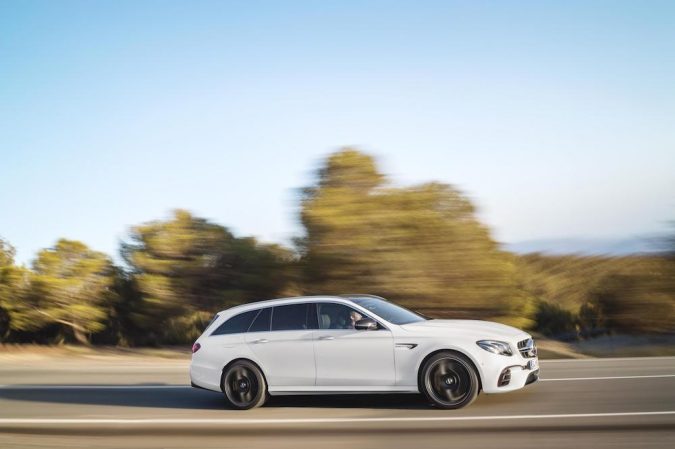 The alluring body will catch your eye. The exterior encases a unique design for better handling and speed. The front end integrates a bonnet that's inset between the wings and bumper. The wheel arches are 27 millimetres wide to provide more space for track width and larger wheels on the front axle.
The exterior body has a wide front apron and side sill panels to make it look low to the ground. Thus, giving it an elongated and stylish look.
However, it's not just gorgeous but practical as well. The E series includes a large boot area, five seats, and has a feature to create 30 litres of extra space.
The interior has a steering wheel covered in black nappa leather trim and front seats that benefit from improved lateral support. The S model interior extends the leather look on the dashboard and beltlines. Also a widescreen, multifunctional display with two monitors is available providing the driver with three display designs.
Intelligent Features
Mercedes includes other noteworthy features. Intelligent Drive has Drive Pilot, which offers, "self-automated driving" for traffic jams or regular trips. Remote Online gives the driver access to weather info, driving recommendations and activity suggestions. Four different programmes are also included to suit the driver's needs.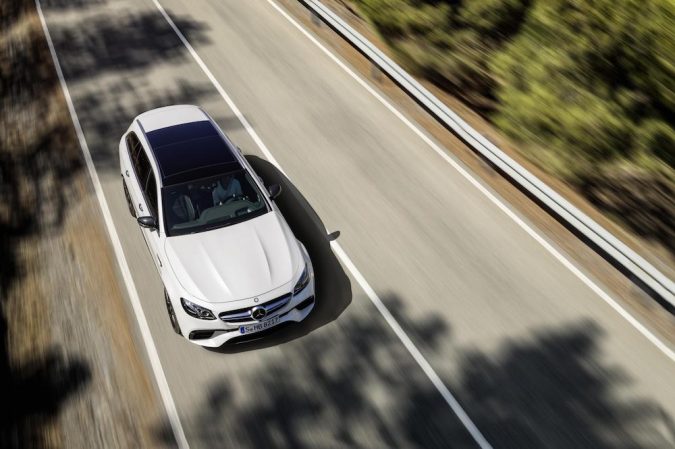 Overall, the E 63 series is expected to make its day view at the Geneva Motor Show in March 2017. UK sales release will be in April 2017. The first shipments are expected in August 2017.