The new Mini Shadow Edition is the Mini you know and love but in black stealth clothing. A typical owner would probably work for MI6. Or maybe as a cat burglar. Either way, if it was parked on a street on a dark night you probably wouldn't know it was there. It's that stealth.
Tell Me More
The Midnight Black exterior body paint lives up to this promise. The black disguises the car's body, tricking the eye by reflecting the sky, the road and the buildings around it. It's like camouflage. The Mini badge and special graphic on the bonnet are blacked out too. And so is the Cooper badge on the boot. The interior trim is also black. So far so stealth.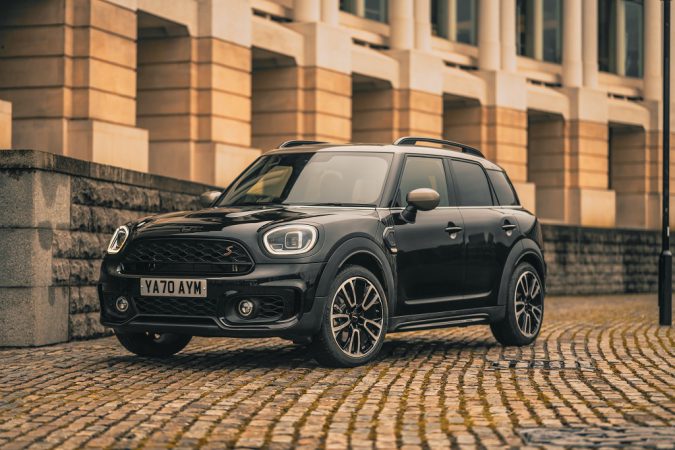 But What About the Roof?
Yes. The only slight distraction is the silver roof and mirror caps. Mini claims that this contrast gives the car a "dramatic and streamlined look". But surely it's just the biggest giveaway ever? Shine a torch on those parts at night and the car would light up like a firework display. That's why Q at MI6 would have to paint those areas black. I'm sure he would do it if you asked him nicely.
John Cooper Works
The Shadow Edition also comes with a sporty package to help with those quick getaways. Based on the Sport trim level, the Shadow Edition features 19" John Cooper Works Circuit Spoke alloy wheels, a John Cooper Works aerodynamic kit with John Cooper Works spoiler (how many times can you say "John Cooper Works"?) and LED lights front and back. The interior boasts (one more time!) John Cooper Works sports seats as well as a sports steering wheel with stitching in "Chili [sic] Red".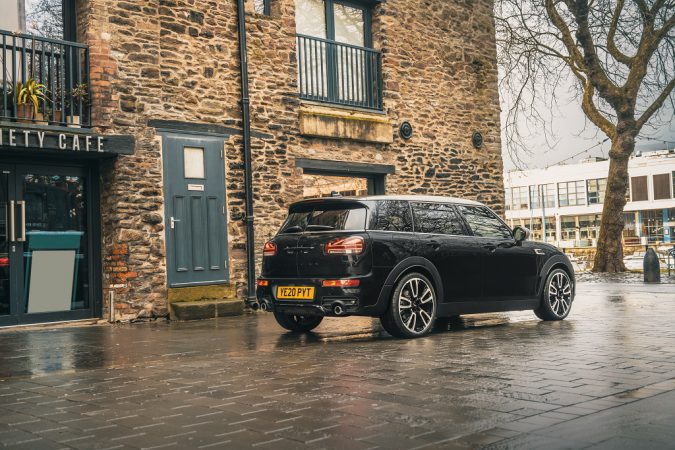 The Tech
A Navigation Pack offers all the techy gear you want from your new stealth automobile. This includes an 8.8" display with Mini navigation, Real Time Traffic Information (because you don't want to be stuck in traffic when escaping bad guys), Apple CarPlay (so you can play your favourite getaway tunes when on the run) and Intelligent Emergency Calling (so you can call M if you get into trouble).
What Else Is There?
A Mini "Excitement Pack", which alas does not include rocket launchers or ejector seats, provides additional stealth touches such as a Mini logo projection and LED mood lighting. These Packs comes as standard but you'll have to pay extra for the Comfort Pack, Comfort Plus Pack or Navigation Plus Pack with wireless charging and head up display. Mini driving modes, which allows you to switch between Sport, Mid and Green settings, Rear Park Distance Control and Bluetooth with USB audio come as standard.
The Engine
Engines comes in Cooper or Cooper S form with manual and automatic transmission. An All4 Plug-in Hybrid is also available but for the Countryman only.  Prices are reasonable especially if you're a civil servant in MI6 worrying about budgets. The Clubman starts at £26,805 and the Countryman at £28,755. Much less than an Aston Martin, and in my opinion, much more stealth too.