Pickup trucks are popular here in the UK and the Ranger certainly has a strong following, especially among those who need to get work done. For a little while now, one of the most popular pickup trucks that you can get in the UK is the Ford Ranger. And, it's a truck that's since been refreshed thoroughly, inside and out.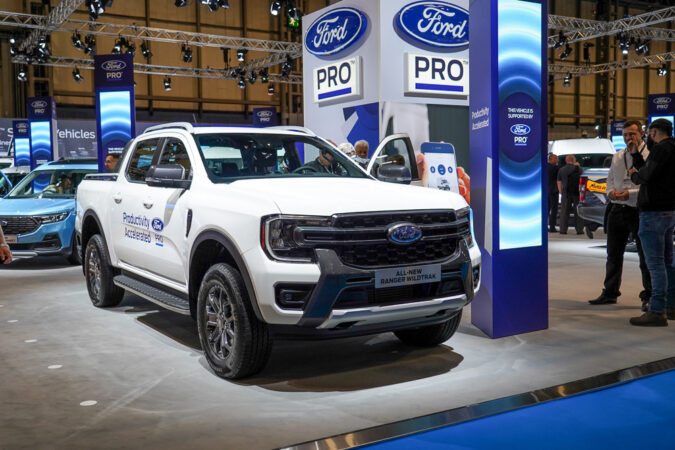 We've had a chance to look at the next-generation Ranger in person, which Britons should be able to get their hands on pretty soon. It's not as though you'll be spoilt for choice either, as the Ranger is to be launched with two exciting trims. For those looking for a spirited, sporting, and adventurous truck, you can get a Raptor. Or, if you need practicality, utilitarianism, and to haul stuff around, there's also the WildTrak.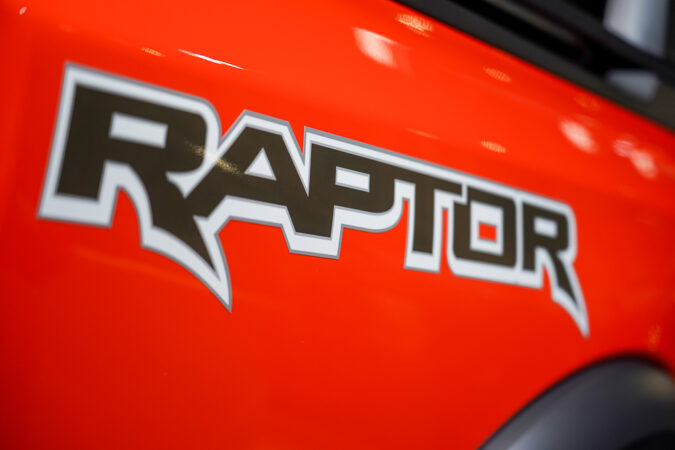 The latter's not as bold, fancy, or as luxurious as the Raptor, but it's at least more attainable. I think a majority of Ranger buyers would likely opt for the cheaper and more versatile WildTrak. Albeit, I dare say that the Raptor would certainly be more desirable, as well. Even at a glance, there's already a lot to love with the new Ranger. Plus, it really is new-NEW, not merely a refresh or facelift of the old one.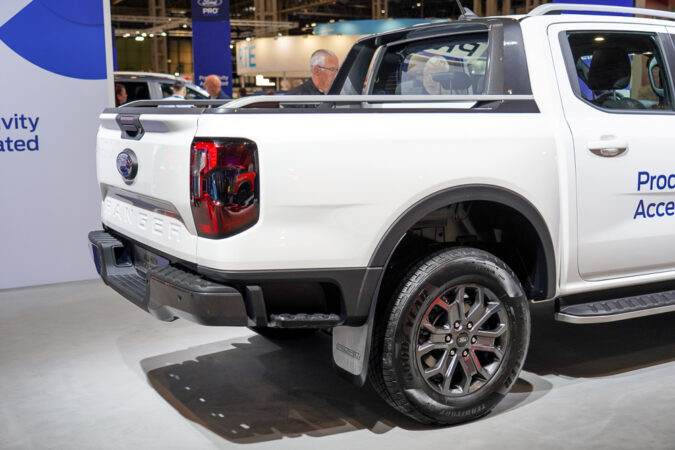 Sporting A Bold New Face
It's quite easy to make out the old Ranger from the new owing to its distinctive design. That 'c-clamp' wrap-around headlight ought to be familiar to anyone who's seen the F-150. These flank a now-far larger front grille. Get the Raptor, and no one will ever mistake your truck for anything else, thanks to the brash F-O-R-D lettering on the front. Tough and outdoorsy appears to be the main theme here.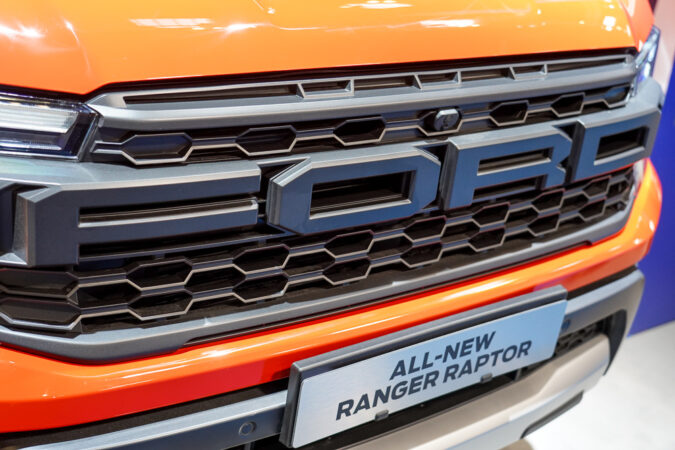 Elsewhere, the rest of Ford's truck is sharper, more square, and definitely more aggressive. The Ranger now rides on a new chassis, and it sits 50mm longer (in its wheelbase), and 50mm wider. This is partly to help accommodate a revised V6 engine (more on that later). And, to keep that motor running cooler while towing or hauling.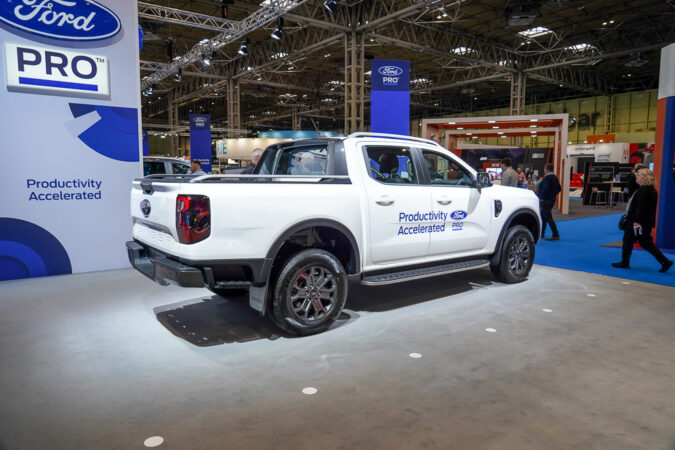 Otherwise, you'll get more room in the bed to carry bits and bobs with, which could even fit a full-size shipping pallet. Not to mention, Ford's engineers have moved the front wheels forward by 50mm. It'll allow for a better approach angle and articulation for off-roading. This is alongside re-tuning the new Ranger's suspension, enhancing on-road comfort and compliance. Yet, it's the little details that count.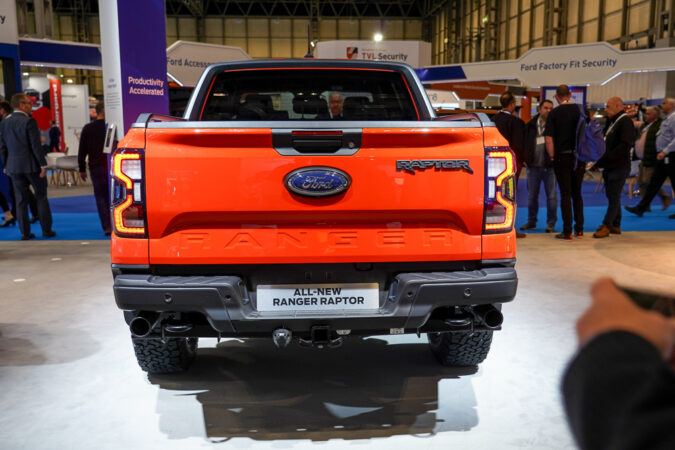 For instance, note the dual recovery hooks, just in case you get stuck while off-roading. Maybe, those bed upgrades, with their cargo management system, handy work surface, or easy access points to put a canopy on the back, might prove valuable. Even the more subtle touches are welcomed, too. The bed allows you to install dividers to organise your cargo, in addition to an integrated sidestep for the bed.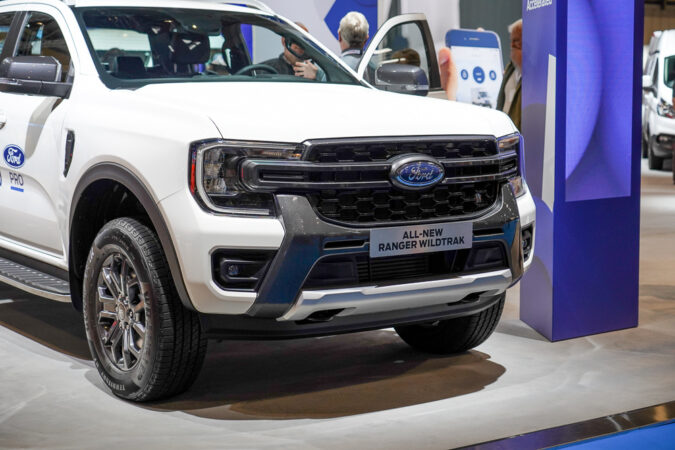 Thoughtful Design, Inside And Out
It's quite clear that Ford knows their customers well while designing the upcoming Ranger. For those who need a work truck, you could literally do work off the tailgate of your Ranger, by setting it up as a workbench. You'll have the option of easily slotting in a second battery, either to get your power tools going or having your work area be lit. Or, it also can come with an onboard 400W inverter, on the off-chance that you need electricity on the go, useful for charging power tool batteries or a cool box etc.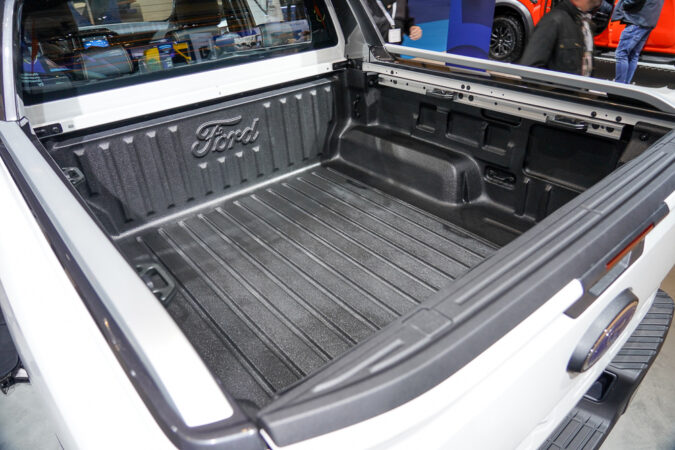 Ah, but what if you're out in the countryside? Well, the Raptor has a suite of upgrades over the more everyday trim levels. The entire frame has been reinforced, in particular around the C-pillar, rear bed, shock tower, rear shock bracket, and more. Meanwhile, the upper and lower control arms are complemented by FOX internal bypass shocks, allowing it to adjust the damping in real time.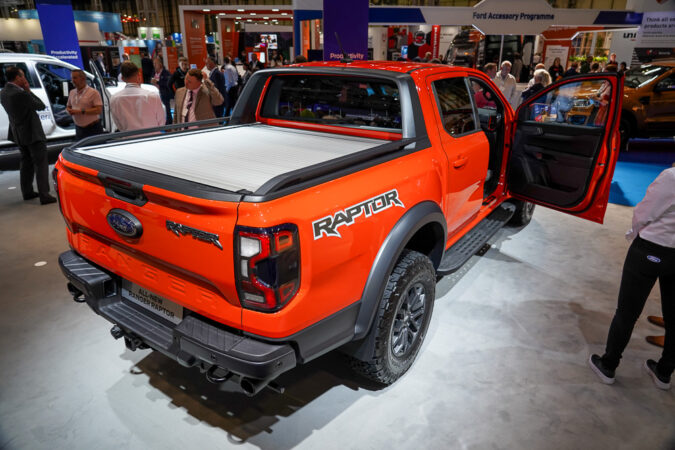 Oh, and of course, there's a thick underbody shielding, should you be a bit too exuberant on your off-road adventures. The off-road-ready nature of the new Ranger is baked in by default. It would come with selective drive modes for the 4-wheel-drive systems. Each one will showcase a selection of different advanced drive modes. To ensure this, you'll certainly require a bit of power to work with, right?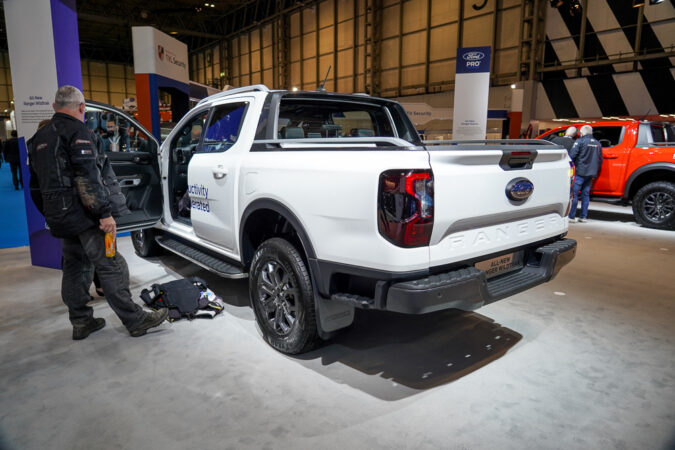 Indeed, the new Ranger at launch comes with 3 turbodiesel engines available. You can choose between a 2.0-litre inline-4 turbodiesel, either with a single or dual turbos. Alternatively, you can also get a meatier 3.0-litre V6 turbodiesel, instead. All the while, the Raptor gains you a 3.0-litre, bi-turbo, petrol EcoBoost V6. The latter should be good for a healthy 288PS and 491Nm of torque.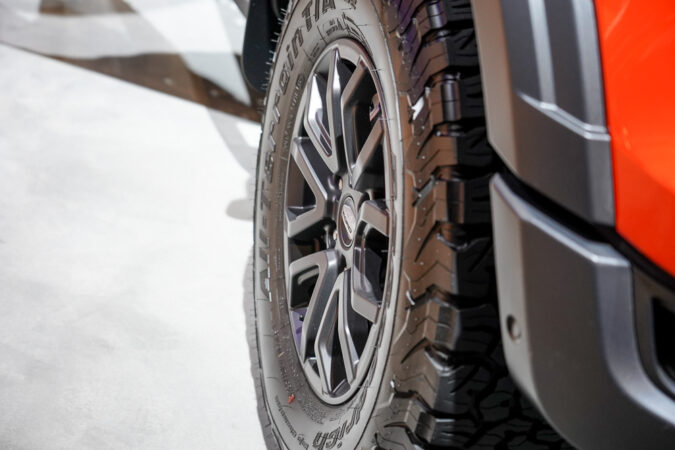 More Performance For Your Needs -Raptor
The Raptor is fitted with an anti-lag system that's included with the Raptor's V6. This is the same anti-lag technology that's adopted within the bowels of the engines in Ford's race cars.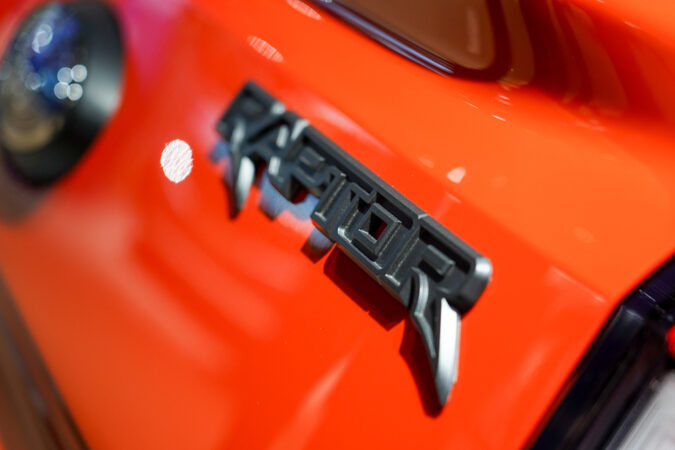 In essence, it's made to keep the turbos spooling for longer – up to 3 seconds, to be precise. Thus, the engine is able to respond more hastily and with added punch once you get back on the throttle. That ought to be neat as you're racing out of corners or switching through the gears. I reckon most buyers would probably never care or notice it. Still, it's nice to know that it's there… Should you ever need it.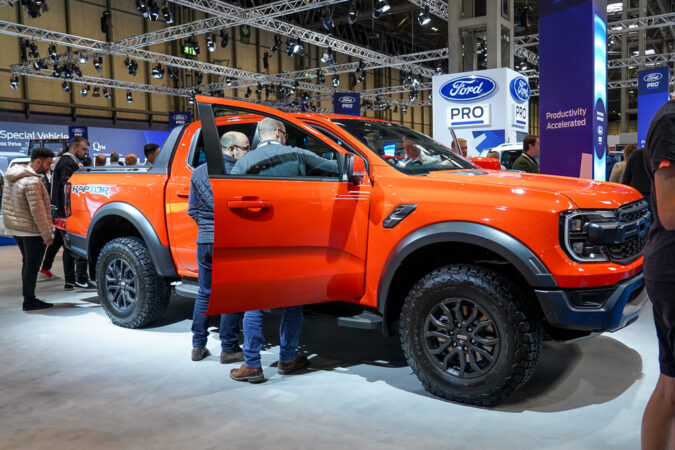 But anyway, let's talk tech for a moment, which is abundant in the new Ranger. For the driver, you'll get to play around with those drive modes that we spoke of earlier. It's not necessary when you're on regular roads, except for 'Slippery' if you're using your Ranger over the winter. On the subject of your needs for more traction, 'Rock Crawl', 'Mud And Ruts', 'Sands', and 'Baja' are made for off-roading.
Again, these would help to manage grip through its clever 4-wheel-drive system. Taking it up a notch, the Raptor also comes with 'Trail Control'. Not a drive mode per se, but you could instead think of this as cruise control… But while you're off-roading, which you can set up to 32km/h. Altogether with the front and rear diff locks, Trail Control manages power and braking, while you handle the steering.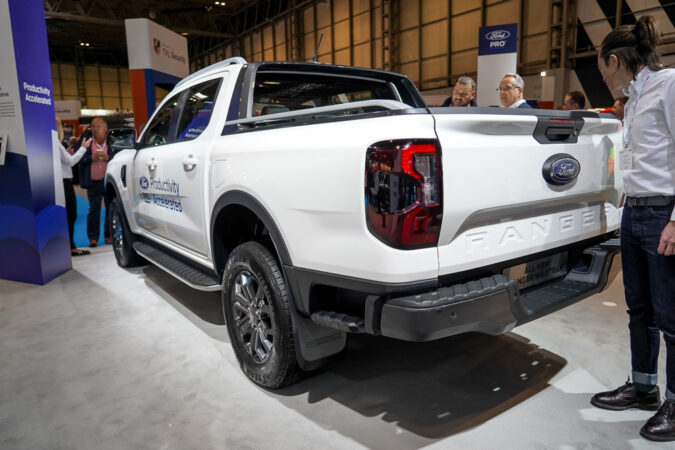 A Great Place To Spend Time In
While the exterior of the new Ranger appears rugged and buff, the cabin is no less sumptuous than a modern truck deserves to be. The most prominent highlight would surely be the all-digital interior. As the driver, you'll be excited to see its massive 12.4-inch digital dash. As you may expect, it's endlessly configurable six ways to Sunday, depending on what matters to you at any given time.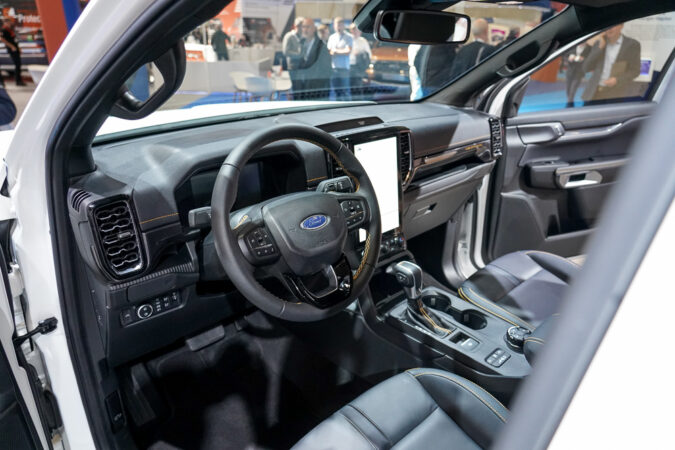 Should you need to preview your turn-by-turn navigation from the satnav, it can do that. Or, perhaps you might want to look at your drive modes, vehicle data, or even off-road information. If you're able to peer elsewhere, you might also notice an equally gargantuan central infotainment display. In their default guise, it's 10.1-inches big, though you could upgrade it to an even larger 12.0-inch display.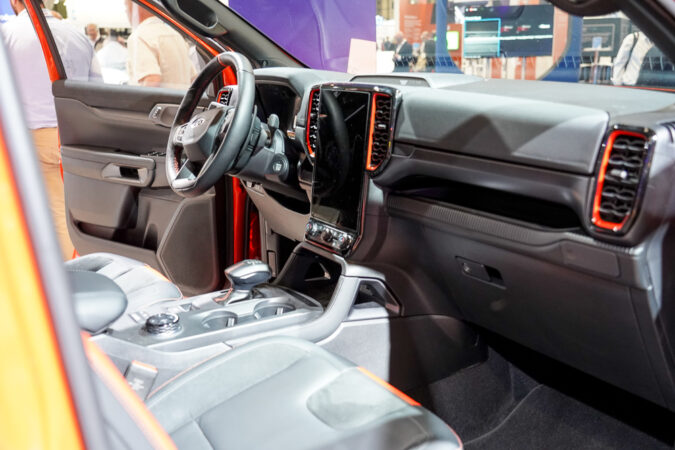 With Ford's latest SYNC4 infotainment system, it's super slick to use and navigate. Plus, owing to the portrait orientation, you could almost use it as a huge tablet, with its ability to split-screen your apps and more. In the Raptor, this same system could be paired with a set of forward-facing cameras. This could be helpful for off-roading, with its steering angle overlay, pitch, diff locks, drivelines, and so on.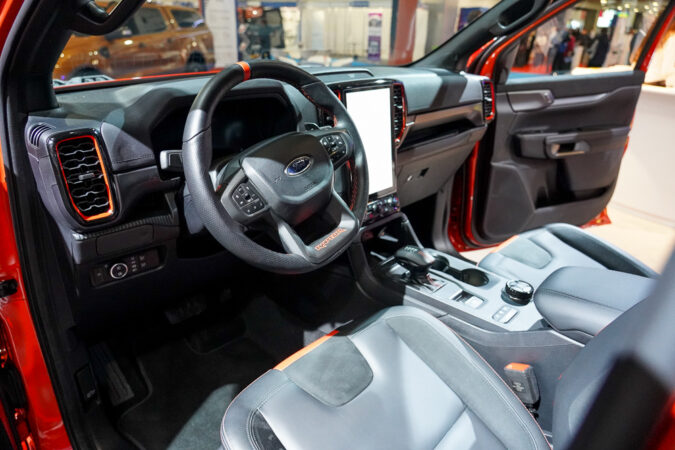 Naturally, Android Auto and Apple CarPlay will be present if you'd rather not use Ford's systems. This techy approach to interiors results in a clean and minimalistic cabin. Nevertheless, it's not lacking in practicality. There's ample in-car storage, wireless charging, foldable rear benches, and available auxiliary switches.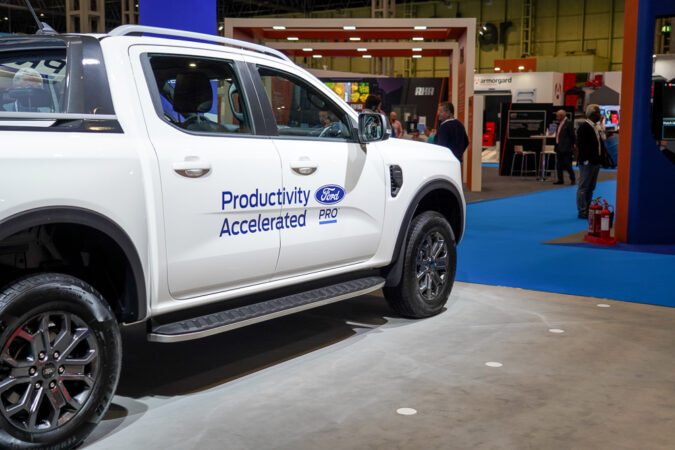 What Else Do You Get?
From what we've seen, there's a promise that this new Ranger could be the one truck you'll ever need. A bountiful set of upgrades, from its chassis, suspension, and powertrain, may make the Ranger just as capable of tackling off-road excursions as it would with hauling goods or towing trailers. Yet, it doesn't lack friendliness if you just want to use it as a daily driver or make it a family runabout.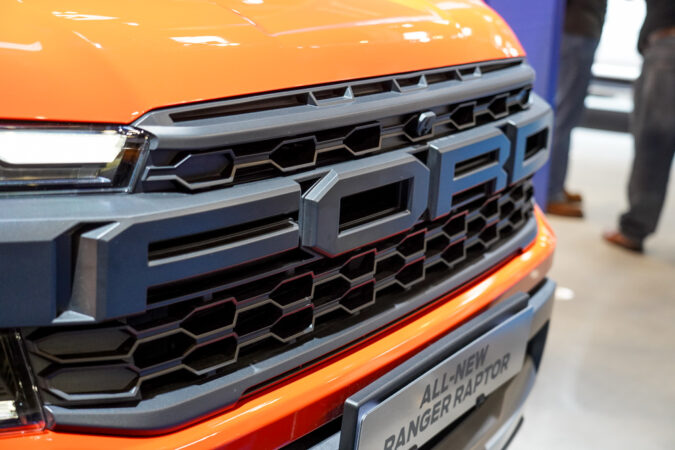 This is further proven by Ford's attention to detail once you step inside. A tech-savvy approach with this new Ranger provides all the modern luxuries and conveniences that you'd want in a car. Things like being able to check and remote start your truck using an app, getting over the air updates, and having a bird's eye 360-degree view of your surroundings would make it a pleasant car to live with.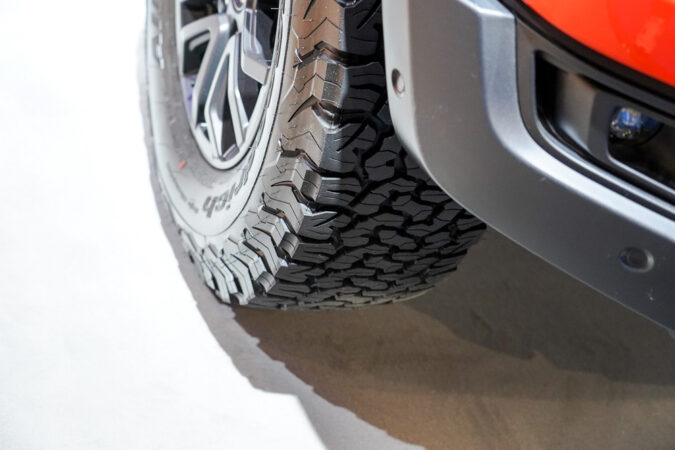 Such nice-to-haves seem unthinkable to be included in a vehicle that's deemed as agricultural or as basic as trucks used to be. But hey, in this day and age, the gap between luxury cars and a Ranger is steadily closing. We've yet to drive this new Ranger, but our first impressions here are anything to go by, then Ford may very well hold on to their best-truck-maker crown.