AutoCar are typically the first to publish with most motoring news. Land Rover published pictures of the firm's new ultimate off-road car the next-generation Land Rover Discovery SVX.
Land Rover Discovery SVX
This will be fifth series of the Discovery, once the regular model has been released SVX will get to work on the SVX version that we expect to see around 12-18 months later. Land Rover Special Vehicle Operations team will modify the car to be the best it can be on extreme off-road conditions. Not something that most of us use every day, but we still love to buy these cars and have them just in case.
Who knows just how good the next generation will be, the Land Rover Discovery Vision concept had incredible technology on the car that included a see-through bonnet using clever camera tricks and virtual windscreen, so the 5 generation car could be game changer.
So far all we have to look at are these 2 pictures that were published via AutoCar. we can tell there are very chunky tyres on the car and a nicely integrated snorkel running up the left side of the windscreen.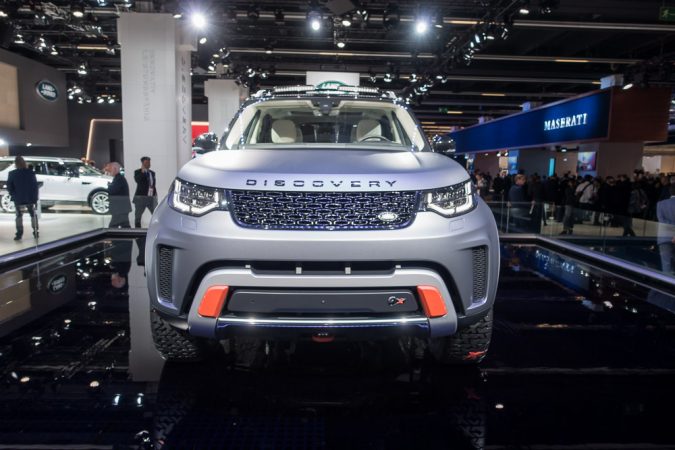 There is a market for more off-road capability, so of course we're looking at it. In the US there's a wide snowbelt, in the Middle East there's extreme sand and in regions such as Australia and South Africa there is a need to cover very rugged terrain. – Land Rover Special Vehicle Operation Manager, John Edwards.