The Nissan Murano first came into the market in 2003 as a mid-size crossover SUV. It quickly became popular as one of the first sporty SUVs on the market. The Murano's powerful engine, driving comfort, and smooth handling make it a top choice. However, some model years come with a lot of issues. Here are the Nissan Murano years to avoid…
You should avoid Nissan Murano years 2004, 2005, 2006, 2007, 2009, and 2015. These years have issues that have created difficulties for users. Despite its numerous issues, the Nissan Murano is still overall a good and reliable car worthy of consideration.
We know that you need enough information to make the perfect year choice. We have spent time elaborating on the Nissan Murano years to avoid, their common problems and reliability.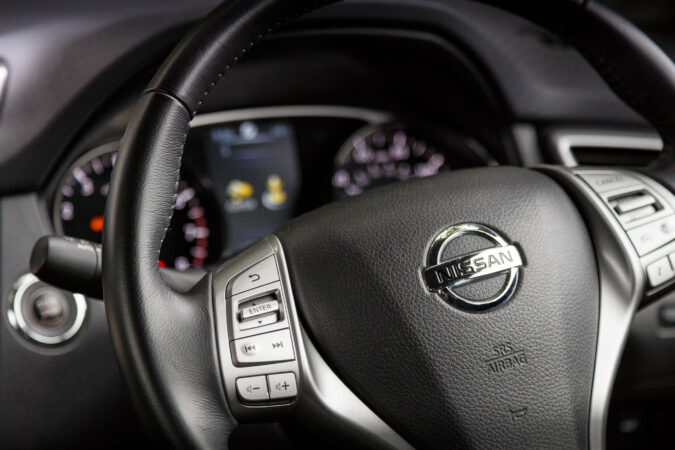 Nissan Murano Problems
Nissan vehicles have great engine power, an excellent interior, a comfy seating pattern, and driver control. But, despite all these fantastic features, the car still has some problems. Some Murano models have come short of some standards and have car owners complaining. We will classify these problems in three parts:
Nissan Murano Years To Avoid, Common Problems: #1. Engine Mount Problem
Some Nissan users have complained about a thumping sound on the car floor. This thump is due to a failure in the engine mount, causing the engine to move around too much. Neglect of this problem can result in damage to other car components like fan belts and radiator hoses.
The engine mount can become loose due to prolonged usage or wear and tear. The loss of elasticity will reduce the friction of the mount. Fluid leakage can also soften the rubber mount. When you hear a thumping sound coming from under the car, check the engine mount and replace it if worn out.
Nissan Murano Years To Avoid, Common Problems: #2. CVT Transmission Problem
Nissan Murano experiences CVT transmission problems. This problem comes with a lot of symptoms. These symptoms include the following:
1. Sudden Forward Surge Of The Vehicle
Sometimes, when you apply slight pressure on the gas pedal and experience a sudden surge, it might be due to a fault in the transmission. Sometimes this surge is accompanied by an engine idle and often occurs at a low RPM. This issue can cause poor acceleration.
2. Insufficient Gear Engagement
Transmission problems can lead to lousy first gear engagement and no movement of the car even as you hit the gas pedal.
3. Transmission Failure
Problems like transmission failure is common in Nissan Murano. This failure comes with poor fuel efficiency, power loss, and horrible smell.
4. Trans Case Leak
Another symptom of CVT transmission failure is leakage in the transfer case. This leakage will reduce the fluid level and is often caused by damaged seals.
Once you start getting any of these symptoms, it is a sign that the CVT transmission is developing failure. Replacement is the best way to go. However, you can increase the life span of the CVT by following a routine and regular maintenance car lifestyle.
Nissan Murano Years To Avoid, Common Problems: #3. Interior Accessories Problem
There are some problems with the interior accessories of some Nissan Murano models. These problems include the following:
1. Sun Visor Deterioration
Murano's sun visor is prone to easy disintegration due to the plastic material it is made of. Its exposure to outside climate can become harsh on it, leading to a short lifespan. Sometimes the sun visor might have difficulty staying in an upright position. This disruption might cause a safety problem.
2. Seat Squeaking
The car seat tends to squeak after short-term use, even if you practice how to clean the car seats. The squeaks can be discomforting and embarrassing. Most problems relating to the Nissan Murano interior accessories are often due to frequent usage. Your dealership can quickly solve these problems by replacing them with a new one or repairing the damaged part.
Nissan Murano's problems are not too bad or impossible to manage. The cost of replacement and repair of the vehicle is not very much. This low cost is what increases the reliability ratings it enjoys. Routine maintenance will ensure you do not suffer from these problems and improve the car's lifespan.
Nissan Murano Reliability
Nissan Murano has a good reliability rating across several consumer platforms. Repairpal has it at a 3.5 out of 5.0 and ranks 20th out of 26 cars, while Consumer Reports rates it a 4 out of 5 in reliability, which are excellent ratings for a crossover SUV.
Safety-wise, the Nissan Murano has a five-star overall safety crash rating by the National Highway Traffic and Safety Administration (NHTSA). On J.D Power, the Murano has an 87/100 score rate for reliability and quality.
Although the Nissan Murano might not be the most reliable SUV compact, it no doubt has an above-average reliability rating. It makes up for its shortcoming with its fantastic features, which are not standard in such a cheap vehicle.
Nissan Murano Recalls
Nissan Murano has experienced its share of recalls. It has a total of 21 recalls over 14 model years. The recalls often occur due to a general safety problem. Repairs during recalls are free and called for by NHTSA or Nissan.
Nissan Murano's biggest recall was for the 2003 and 2005 models. It has six recalls due to transverse link problems. The 2015 and 2016 models also had a total of five recalls each. A recall can be an inconvenience to the car owner. But, it is better to fix the car than to ignore the fault.
The primary reason for the recalls was an issue in the transverse links. The wrong links lead to steering problems. Nissan claimed unawareness of any accidents due to the lousy transverse links and had a recall to fix both the left and right-hand transverse links.
Best Year Nissan Murano
The Murano has been in existence for a long time. During this time, it has corrected the shortcomings of the early days. While exploring the Murano, you may be deterred by the fact that most Murano's have a low-reliability rating. But, several-year models are great for you to choose from.
The best year for Nissan Murano is from 2010 to 2014 and 2017 to 2014. These years have the highest reliability and the least problems. It is common for the latest generations of cars to have the most reliability due to experience from past mistakes. We will explain more about the best years of Nissan Murano.
Nissan Murano Years To Avoid, Best Years: #1. 2006 And 2007
The years 2006 and 2007 are among the best Murano. They have improved exterior and interior design features. The 3.6L V6 engine offers plenty of power to drive the machine.
They have one powerplant and transmission of choice. Your only option is between the FWD and AWD; the AWD version is the best. It has better handling and safety.
Nissan Murano Years To Avoid, Best Years: #2. 2012 And 2013
Nissan Murano 2012 and 2013 are among the reliable years with little problem and high rating by most survey reports. These years have sleek design as a new identity. The engine is powerful, and the CVT transmission issue did not affect these years significantly.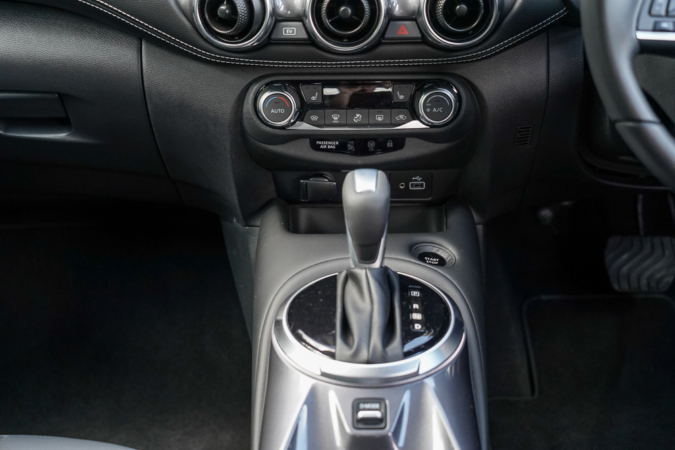 Both years have the same powerplant and transmission and have only FWD and AWD choices with the AWD in the LE trim level. The AWD has a well-equipped interior and smooth handling.
Nissan Murano Years To Avoid, Best Years: #3. 2017 To 2020
From 2017 to 2020, Nissan Murano cars were at their best. The reliability and customer ratings increased. These years have one of the best designs, sporty and curvier too, with the 2020 year as the best year Nissan Murano has ever had.
The infotainment and safety features are plentiful and efficient enough that it took the award for best interior. These years were one of the best model years that Nissan has to offer. Though these years have one option for transmission and powerplant, we'd recommend the AWD trim line.
Nissan Murano is a good car and can compete with most SUV brands, but it is not all perfect. That is why you have to choose the best out of the models available. We recommend the 2019 and 2020 models.
Nissan Murano Competitors
Of course, the Nissan Murano is a great car recommended by Consumer Reports and recognized by the NHTSA as a very safe vehicle. These specs make it a solid choice in SUVs. But they are alternatives to the Murano in competition with the car. These competitors include the following:
1. Subaru Outback
The new Subaru Outback also has high recommendations. It has an 86 reliability score, as per Consumer Reports, and a three over five consumer satisfaction rating, making the vehicle a solid and hard competitor to the Nissan Murano. Overall the Murano still rates higher than it, but the Outback also has a high safety rating.
2. Ford Edge
The Ford Edge is a strong competitor to the Nissan Murano. It has more modern infotainment features, and the newest model has more cargo and passenger space than the Nissan Murano.
The Consumer Report has the newest Edge model at 83 overall scores over Nissan Murano's 79 score. Reliability-wise, they both have four out of five ratings.
3. Kia Sorento
The Nissan Murano is not a terribly expensive SUV. An average of $32,600 will get you a good Murano base model, and $40,110 will get you a premium model with additional features. However, the Kia Sorento is a cheaper alternative. It has plenty of interior space and a third passenger row.
The Sorento is listed on IIHS as top safety. It also has a recommendation from Consumer Reports. The newest Kia Sorento model goes for a price of $29,390. It is the perfect alternative to Murano.
The alternatives to Nissan Murano are not necessarily better than the Murano. Instead, they are another choice or option you can make if you want to save rather than spend or you do not fancy the Nissan brand.
Nissan Murano Maintenance Schedule
Buying a car is only one aspect of owning a vehicle. The other aspect is maintaining the car properly. To keep your Nissan Murano in excellent condition, you need to have a maintenance schedule that you keep to religiously. You can follow this schedule for your Murano.
6 Months Or 5,000 Miles
You should check the oil level at six months or 5,000 miles and change it. Ensure that the oil filter is not blocked by dirt or sludge. Lack of oil or filter blockage will cause engine damage. We recommend changing the oil and the filter every 5,000 miles to guarantee smooth driving. So, it's worth learning how often should you check the engine oil level.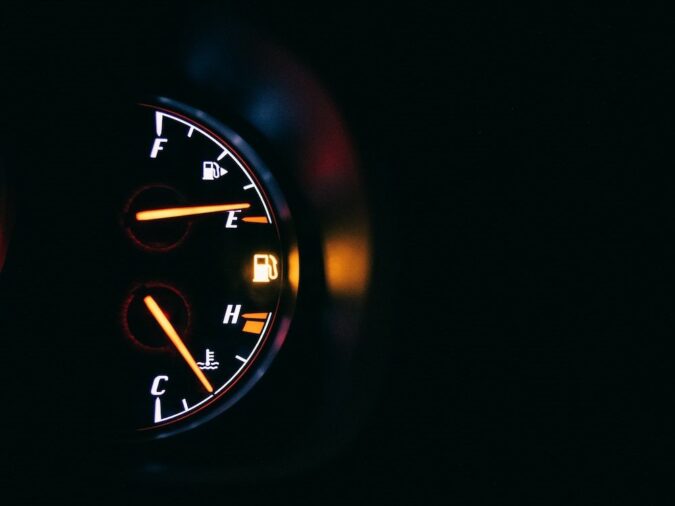 Tire rotation is another thing you should do every six months. The rotation will ensure that wear and tear on the tires are evenly distributed across the four tires. However, the Murano has an intelligent all-wheel drive system. You have to keep your tires in pristine condition for their long life.
24 Months or 20,000 Miles
Every 20,000 miles, you should replace the car brake fluid. Lack of brake fluid will result in friction and burns in the braking system. Keep the brake system lubricated by changing the brake fluid every six months to help increase your safety.
36 Months Or 30,000 Miles
We recommend replacing your air cleaner filter every 36 months. The Murano interior has lots of features like leather seats, and you will want them to be in clean condition.
72 Months Or 60,000 Miles
It would be best to replace the transmission fluid in the Nissan Murano every 60,000 miles. This change will help your car's fuel efficiency and ensure smooth gear shifts. The transmission is a crucial part of a car's powertrain. It works very hard to power the vehicle and needs enough fluid to keep it from overheating.
Always look out for signs of a fault as you drive. However, routine maintenance will reduce the chances of the car breaking down unexpectedly. It is best to stay alert and fix any issues before it affects other components.
Nissan Murano Generations
Nissan Murano has three generations so far. The five-seat crossover SUV is notable for its four-door modern, sporty model designs. The progress of the Murano over the years has been a great one. They have taken care of many initial problems the car had and added lots of modern tech. The Murano generations include:
1st generation (2003-2007)
The first Murano to crossover into the American market was designed in California. It was the first generation of Nissan Murano and used the same Nissan platform as Altima, Quest, and Maxima for its design. It has a unique, odd style that sets it apart from other SUVs of that era.
The first generation was a mid-size between the large Pathfinder and the smaller Xterra. It remained the only crossover SUV Murano till the Rouge arrived in 2008. The first generation used a 3.5-liter V6 245 horsepower engine and the CVT transmission. All first-generation Murano came as a standard four-wheel drive and an optional AWD.
These models have a fuel economy of 18mpg in the city and 23 on the highway for both the FWD and AWD. its safety features include airbags, ABS, electronic stability control, steel cabin, and head restraints. The first-generation Muranos have a five-star safety rating from NHTSA.
The subsequent years saw new models with adjustments on some issues encountered on the way. Nissan added features like LED lights, a camera, GPS, a front-end redesign, and an optional backup camera to the subsequent year models. The first generation won the AutoPacific award of Motorist Choice for best premium mid-size SUV in 2007.
2nd generation (2009-2014)
The 2nd generation started in 2009 and ended in 2014. There was no model production in 2008, and the second generation came with interior and exterior redesign based on the Nissan D platform. It has three trim levels: the S trim, SL, and LE top trim.
The S and SL trim is an FWD with an option for an intelligent four-wheel drive, while the LE trim only comes with a smart AWD system. All second-generation Muranos have a 3.5-liter V6 engine of 260 and 265 horsepower, together with a CVT transmission. It also has a fuel economy of 18 in the city and 23 on the highway.
This generation's features include automatic wipers, rain sensors, a power liftgate, power fold rear seats, leather seats, and a navigation system. All the trim levels offer standard safety features and have an NHTSA rating of four stars on the front crash test and five stars for side crashes.
A notable model in this generation is the CrossCabriolet. It is a two-door convertible crossover with a power-folding cloth top and pop-up roll bars as the roof. This model has only the LE trim with the same engine as the other Murano second-generation cars. However, CrossCabriolet stopped production the following year.
3rd generation (2015-Present)
The third generation started in 2015 and is still continuous now. It still maintains the Nissan D platform design and the same 3.5-liter V6 engine with 260 horsepower from the second generation. This generation features front-wheel drive and an option for an all-wheel drive.
The third Generation Murano is awarded for Ward's 10 Best Interiors 2015 and has a trim level of S, SV, SL, AND Platinum. The S level has an optional AWD and navigation system with the standard features of an 18-inch wheel, LED lights, keyless entry, and a backup camera.
The SV trim level includes a navigation pack, roof rails, and fog lights. In contrast, the SL level has additional features of heated leather seats, a power liftgate, Bose audio, and a blind-spot monitor system. The Platinum includes 20-inch wheels, climate-controlled seats, power fold rear seats, and LED headlights.
The 2016 third-generation model has a hybrid Murano available in SL and Platinum trim levels. Another update in 2019 saw a crossover Murano with a nip and tuck headlight, advanced safety gear, Android Auto and Apple Carplay, and more color options.
Nissan Murano Years To Avoid
Despite the high praises the Nissan Murano has from consumers and satisfaction survey groups. Not all Murano models are ideal for you to purchase. Some models have debilitating issues that will cost a lot to fix. These models include the following:
2004 Murano
2005 Murano
2006 Murano
2007 Murano
2009 Murano
2015 Murano
These year's models are riddled with complaints by car owners about high-cost faults. The 2004 model has the highest complaints, with protests about the door handle. The 2009 model has more serious complaints about its brake system.
The brake pedals are too soft or stiff during compression. The numerous (226 NHTSA complaints) complaints led to a recall of the 2009 Murano model. The 2006 year has complaints about its faulty power steering hose, costing an average of $420 to repair the power steering.
The 2006 model has broken driver seating issues after little usage, costing around $600 to replace or repair. While these complaints might seem flimsy, they are serious because they come after a very low mileage.
You must note these years and avoid them. Replacing a transmission system costs an average of $4000. This amount is not one you want to spend after a short time of using your Murano.
FAQs On Nissan Murano Years To Avoid
Is A Nissan Murano A Good Car
Yes, Nissan Murano is a good car. Its interior and exterior design is classy and stylish. It also has a good engine and a great set of infotainment features.
How Long Do Nissans Last
Nissan cars can last for 250,000 miles on average. But, with excellent maintenance, the mileage can increase beyond 300,000 miles. The proper vehicle maintenance rate will determine how well it stays for you.
What Does Murano Mean
Murano means a set of islands around Venice, Italy. This island is notable for its glassmaking industry.
How Much Is A Nissan Murano
The average price for a Nissan Murano is $34,798. Depending on your location and the Murano model you want to purchase, this price can increase or reduce.
How Reliable Are Nissan
Nissan is very reliable. It has a 4.0 out of 5.0 and ranks 19th out of 32 car brands on RepairPal. The Nissan has an average repair cost of $500, which is low compared to other SUV models.
Nissan Murano How Many Seats
Nissan Murano is a five-seat vehicle. The seats are of standard quality of either synthetic or leather make. It has heated and ventilated options and power adjustability. The Nissan Murano shines in the seat comfort category.
How Long Do Nissan Muranos Last
Nissan Murano can last an average lifespan of 200,000 miles, that is, thirteen years at 15,000 miles per year. It can last more than 200,000 miles and up to 250,000 with careful maintenance.
Where Is The Nissan Murano Made
Nissan Murano is produced in the Nissan Smyrna Assembly Plant in Smyrna, Tennessee. The previous production location was in Mississippi.
How Many Miles Can A Nissan Murano Last
The Nissan Murano can last a mileage of 200,000 miles. But, with routine maintenance, it can go higher than that. Same if you do not take care of your car. It will last lesser than the average lifespan.
How Long Do Nissan Xterra Last
Nissan Xterra has an average lifespan of 200,000 miles and more with careful and diligent maintenance.
Are Nissan Muranos Reliable
Yes, Nissan Muranos are reliable. It has a 3.5 out of 5.0 reliability rating and ranks 20th out of 26 cars on RepairPal. On Consumer Reports, it has an overall reliability score of 4 out of 5.
What Problems Do Nissan Murano Have
Nissan Murano has problems with coolant leakage, slow acceleration, thumping or rattling noise, and engine quench. You can fix these problems at your dealership or any car repair shop.
Is Nissan A Good Brand
Nissan is a good brand with a fantastic reputation, second to Toyota and Honda. Its reputation is for its reliability, dependability, longevity, and affordability.
Do Nissan Muranos Have Transmission Problems
Yes, Nissan Muranos tend to have transmission problems. Some car owners have complained about issues with the CVT transmission, such as acceleration problems, lurching, overheating, and transmission failure.
Conclusion On Nissan Murano Years To Avoid
The Nissan Murano is a great car with high-reliability ratings. It has excellent interior and exterior features and affordability to wash it down with. However, not all years are as good as the rest. That is why we have taken the time to explain the Nissan Murano years to avoid.
If you choose from the good years, you will find the Murano a good fit and a solid contender in the SUV world. While the years to avoid have numerous issues, you can fix these issues at your dealership or better go for the good years.