Nissan recently announced their take on the fastest growing segment in the watch industry, the smart watch. Officially the watch is called the 'Nismo Concept Watch'; it will hopefully make it into production. The watch was shown at the Japanese automaker's stand at the Frankfurt Motor Show last month.
The Nismo watch looks like a big, one piece bracelet with an LED screen, it looks like it came out of a assembly line crossed between the Apple iPhone and Krispy Kreme doughnuts. It comes in Nismo black and red paint scheme as you would expect, but it will also be offered in black or white. The watch will come with a micro-USB port for charging, and according to Nissan, the battery should last for 7 days on one charge.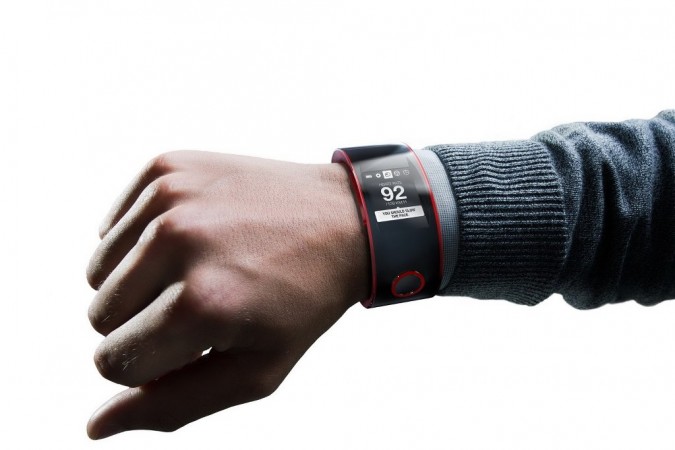 What makes the Nismo smart watch different from others is its ability to connect to your Nissan cars(the GT-R, 370Z Nismo, and Nismo Juke). If you don't have one, this watch probably isn't for you. The watch connects to the car via an app on your smart phone, using Bluetooth LE (low energy). The smart watch gives users data such as top speed, fuel consumption, when it's time for maintenance, and of course heart rate.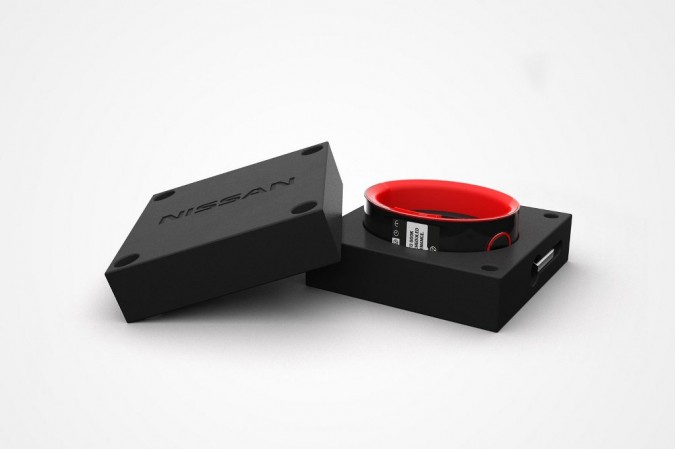 Of course you need your heart rate monitored when you're driving high-powered cars like the Nissan GT-R. But you can also update social media from your wrist, the watch will come with the ability to post statuses on your Twitter, Facebook, Pinterest, etc. accounts. It sounds a little strange, but maybe in 5 years times we will all be taking to our wrists rather than mobile phones… Who knows?