The Nissan Pathfinder is one of the SUVs out there that went through a major transformation. Over its generations, it grew from a serious off-roading machine to a comfortable family hauler. But the Nissan Pathfinder problems are still here, albeit in different guises. But is it wise to buy a Pathfinder?
The older generations can be quite a strong toy for off-roading. Later generations can be used for moving your family around in comfort. Whichever generation you choose, you will need a complete idea of all Nissan Pathfinder problems. This will equip you with the right knowledge to make an informed purchase.
Before we dive into the pit of Nissan Pathfinder problems, let us have a glance at the market. What are the choices available? What are the specific strengths and weaknesses of each Pathfinder generation? The lot.
Nissan Pathfinder Generations
The Nissan Pathfinder is quite an old player in the SUV segment. It entered the market way back in 1985 as an SUV version of the Hardbody pickup. Since then, it went through five generations, the latest of which was launched in 2021.
Through every update, Nissan tried to turn the Pathfinder into a comfortable crossover instead of the sturdy four-wheel-drive SUV that it was born as. In this attempt, they turned away from the original body-on-frame construction in favor of a monocoque/unibody. They flipped back to the body-on-frame later, only to revisit the unibody construction later.
Let us look at how a rugged, body-on-frame, rudimentary SUV grew into a comfortable, road-focused family hauler.
First Generation Nissan Pathfinder (1985-1995)
As we already know, the genesis of the Nissan Pathfinder happened to create an SUV out of the Nissan Hardbody truck. The SUV retained the rugged construction of the truck while adding more seats for its occupants. Apart from that, it did not offer much to cover its occupants in opulence. It did not have to. Its competition was not doing it, then why would it?
When the first-gen Pathfinder was launched, it locked horns with the original Ford Bronco II, Jeep Cherokee, Toyota 4Runner, among others.  These were off-road SUVs with minimal comfort features. Pathfinder followed their path, with a truck chassis and some basic features. Yet, it featured some extras that were revolutionary at that time.
The first-gen Pathfinders came with an electronically engaging four-wheel drive. This allowed the drivers to engage in four-wheel-drive while on the move. For the early-80's, this was one fancy feature.
 

View this post on Instagram

 
In Japan, the Pathfinder, or Terrano, as it was called in the domestic market was more than a basic off-roader. The large exterior dimensions and engine capacity bumped its annual road tax category to a higher level. To justify this steep price tag, the Terrano came with some space-age features like climate control, electric adjustments for the seats, power windows, and more.
Though the first-gen Pathfinders were quite popular, the chances of finding one now in its top nick are slim to none. If you do find one, you can have a tough off-road buddy.
But when we talk about the Nissan Pathfinder problems, we will not be focusing on this generation. The presence of the first generation in the used car space is almost nil.
Second Generation Nissan Pathfinder (1995 – 2004)
With this generation, the Nissan Pathfinder started making an honest attempt to be a crossover. Despite the squared lines and boxy SUV silhouette, the Pathfinder had a monocoque underneath. This was of course a brave departure from the body-on-frame construction of the previous generation. Especially at a time when crossovers were not the norm, as they are now.
The second-generation Nissan Pathfinder came with bigger engines, even a 250 hp V6. But this generation is where the international appeal of the Pathfinder started to decline.
In its home market, Nissan had to discontinue the Pathfinder/Terrano to make way for the new Nissan Murano in 2002. For a Japanese market that was reeling from the financial damage caused by the Lost Decade, Nissan introduced a smaller Nissan X-Trail in 2000.
This generation of the Nissan Pathfinder received two facelifts, one in 1999 and another in 2002. It is widely available in our used car space for throw-away prices. Though built on a monocoque, it can take some beating, and it came with a four-wheel drive. But this was no off-road beast.
You can find a decent number of Pathfinders and its luxury cousin, the Infiniti QX4 in the used car market. Some of our Nissan Pathfinder problems apply to these model years as well but these can be reliable. Anyway, if you are buying such an old car, reliability does come with a compromise.
Third Generation Nissan Pathfinder (2005-2012)
This is where the Nissan Pathfinder pulled out a reverse card, jumping back to a truck-based construction. Built with the Nissan Frontier under its skin, the third-gen was a throwback to the original Pathfinder. It received a sturdy 4.0-liter V6 engine with 266 hp.
Though the new Pathfinder went back to a ladder-frame chassis, it did not become the resident off-roader. That title was reserved for the Nissan Xterra, launched in 2000, and built on the same platform. The Xterra featured a stouter body to aid in off-roading maneuvers. The Pathfinder was a more comfort-focused offering, with a longer wheelbase.
Our list of Nissan Pathfinder problems mainly covers issues from this generation, along with the newer generations. In the used market, if you want a decent off-roader that you can use for your grocery runs at affordable prices, the third-gen Pathfinder is a good pick.
Fourth Generation Nissan Pathfinder (2012-2021)
This was a massive departure for the Nissan Pathfinder. A complete shift to a monocoque architecture is nothing new to the brand. Yet, the evolution from the third to the fourth generation of Pathfinder brought about a paradigm shift in its character.
The Nissan Pathfinder took a complete U-turn to be a proper family hauler. The monocoque is of course helping it but now it has the crossover looks to boot. The new design strays away from the boxy SUV shape is retained for three generations. It swapped the square lines for smoother curves and an almost minivan-ish look.
There was a Pathfinder hybrid on sale briefly as well. But we would suggest you stay away from it. Sourcing spare parts for a vehicle that was prematurely killed off due to poor sales is going to be hard.
The Nissan Pathfinder problems list may have this model popping up here and there. The earlier iterations had some rough edges. Those were sanded out later. But overall, this is a sensible family hauler, if the needlessly curvy look does not bother you.
Nissan Pathfinder problems list is mostly contributed by this and the third-gen Pathfinder. They are the easiest to find in the used car space. It is no surprise that they pop up a lot on the list.
Fifth Generation Nissan Pathfinder (2021 -Present)
With a borderline-MPV-looking fourth generation in its rearview mirror, the Nissan Pathfinder moved on from it. No, not another switch to a ladder-frame construction. In an age where even a Defender is a monocoque, there was no point in creating a ladder-frame-based Pathfinder. Especially, when there is the new X-Terra available in the markets where the ladder-frame is still popular.
But the new Pathfinder is not ready to give up on its SUV dreams. Forget the frame, it can at least look the part. The fifth-gen Pathfinder ditches the curvy crossover lines for a squarer, SUV silhouette, and a front fascia like the larger Nissan Armada.
The interior is also squared out. There are no smooth lines here. The dashboard design gives both a truck-like rugged vibe as well as a modern touch. Under the skin, this generation throws out the droning CVT and seats a new 9-speed ZF automatic transmission. This is a great move as the CVT was one big contributor to the Nissan Pathfinder problems.
Nissan Pathfinder Problems
Despite the global presence and relative popularity of the crossover, the Nissan Pathfinder problems is a decent-sized list. Some of them are just inconveniences while some are critical and can end up in the failure of your vehicle.
Largely reliable, there are some years of Pathfinder that you should generally avoid. These model years are known to have most of the Nissan Pathfinder problems. The problematic model years are littered across third and fourth-generation Pathfinders.
Transmission Issues
The biggest issue in the Nissan Pathfinder problems list is with its automatic transmissions. Both the third and fourth-generation models are plagued with transmission issues. Each gen had a different type of issue though.
But as the third and fourth-generation models are available for most used car buyers, it is a risk that is hard to evade. So, keep your eyes wide open for any possible issues. If the transmission feels weird, get the vehicle checked before putting down the money for it. Enquire how much of the warranty is left. If the vehicle has only 10,000 miles of warranty left, it is not a risk worth taking.
But if you have some time under warranty left, you can take some amount of risk but be cautious while purchasing.
Coolant Leaks Into Transmission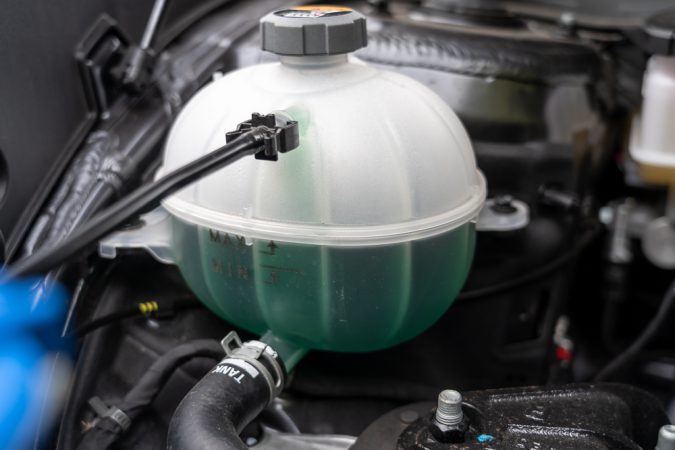 This was the main transmission issue affecting the third-gen Nissan Pathfinders, especially from the model years 2005-2010. Taking all Nissan Pathfinder problems into account, this may be the most critical of them all.
These vehicles are known to develop a crack inside the oil cooler tube over time. No need to mention, this can cause a bad leak. The coolant can easily leak into the transmission and radiator.
With less coolant available to cool the SUV's engine, it is obvious that overheating is one of the bad outcomes. The coolant that leaked into the transmission can reduce the lubrication inside it. The lesser the lubrication, the harder it is to function. The transmission can slip and not engage when needed.
Though more than 640 complaints have been raised officially against this problem, there was never a recall. NHTSA after their initial investigation decided not to push Nissan for a recall. Nissan however, extended the warranties for the radiators of these vehicles.
Here is a complete guide on the radiator of the Nissan Pathfinder from this era:
Nissan's CVT Woes
Nissan's CVT is already notorious for the drone it makes as well as the rubber-band effect. The Nissan Pathfinder problems in the CVT area did not help improve this reputation in any way.
Nissan's infamous CVT is not a Pathfinder exclusive though. This transmission is being used in a multitude of vehicles including the Rogue, Sentra, Versa, Versa Note, Altima, and Murano.
The CVT problems are not a small list that includes a couple of issues. It is basically a large collection of problems Nissan owners faced during their life with this box. The effects of these issues include transmission failing to engage, power loss, slippage in transmission, coolant hose leaks, and more.
These are not trivial issues that can be overlooked. The owners of these vehicles were truly furious with a few of them throwing lawsuits at Nissan. Nissan had already extended the warranties on these transmissions from 5 years or 60,000 miles to 10 years or 120,000 miles a response to these customer complaints.
This is one of the Nissan Pathfinder problems that made people hate the fourth-generation Nissan Pathfinder even more. They were already furious about the mellowed-down looks of the crossover. The multiple problems it came with, made it even worse.
Gladly, Nissan listened to these complaints and sacked the CVT. In the latest generation of the Nissan Pathfinder, they choose a torque converter for the power transmission duties. Torque converters, though old school, are known for their reliability. So, these issues must be gone in the latest model. Fingers crossed.
Engine And Ignition Issues
The fourth generation of the SUV was not only hated for its minivan looks but also for its set of Nissan Pathfinder problems. Another one in the set includes engine and ignition issues that can prevent users from using the Pathfinder.
In especially the 2013 model, the Nissan Pathfinder problems include excessive oil consumption, power loss, and engine stalling. In Pathfinders from 1999, difficulty in starting the engine is also noted. Thanks to a faulty starter relay.
These effects can stem from a bunch of possible issues. So, a proper resolution is not possible until you identify the actual cause.
The engine issues on a Pathfinder, or any vehicle, can only be rectified if you can diagnose the issue properly. You can use a compatible OBD scanner if you are into car repairs. This can scan the vehicle system and return error codes if any. These error codes can help you pinpoint the issue, helping you save some bucks.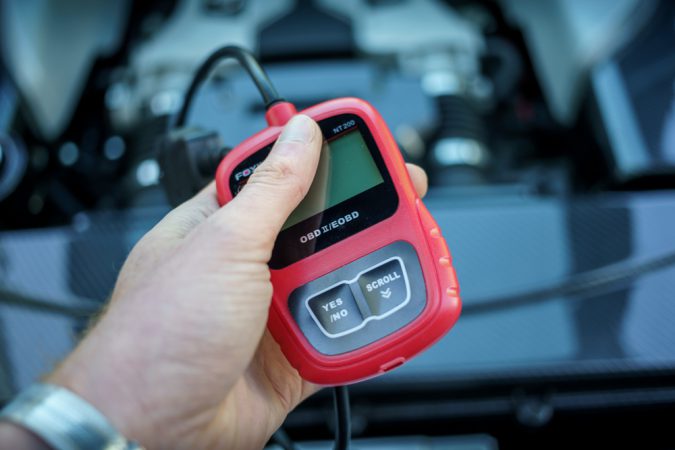 If you do not have access to a scanning device, taking the vehicle to a trusted garage will also work. Old school, but still effective. If you have someone you trust who has been working on your vehicle for a while now, this should not be an issue. They can use their more advanced diagnostic tools for an even deeper scan. This can give you more accurate results. If you wish to purchase an OBD scanner, this list here can help you.
Timing Chain Guides Wearing Out
Nissan Pathfinder problems come in different shapes and sizes. This one, in particular, comes from a part that was added to reduce maintenance. The Nissan Pathfinder uses a timing chain instead of a belt. This choice, made for improving the reliability turned around the bit Nissan.
In some 2006 Pathfinders, as well as Pathfinders from 2013 to 2016, the timing chain guides wear out quickly. This issue came from a manufacturing defect. The timing chains in these vehicles had sharper edges which are not ideal.
Sharp edges of these timing chains cut into the chain guides, wearing them out quickly. With worn-out chain guides, the engine will start making rattling and tapping noises. To get rid of this issue, the users will have to replace the chain guides as well as the tensioners.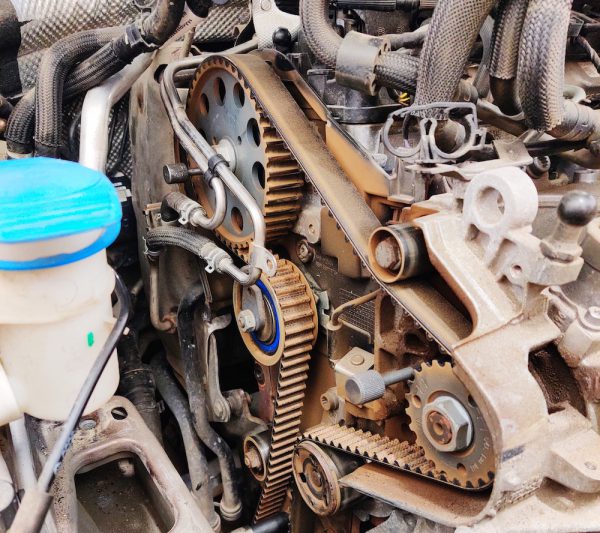 If you are curious about how timing chains differ from timing belts, this story will help you.
Fuel Level Sensor Not Working
Is driving a vehicle with no functioning fuel gauge a good experience? Not for a person with range anxiety, or for anyone for that matter. In some 2006-2008 Nissan Pathfinders, users report that the fuel level sensor stops functioning, leading to some wrong readings.
This may cause the fuel gauge to return the wrong reading, or even stop functioning completely. It can even throw a check engine light or an error code upon diagnosing.
This is one of the Nissan Pathfinder problems that led to a recall. Nissan traced the issue back to a deformity in the molded fuel tank shell. This makes the tank meet the sensor. When it touches the tank, the sensor reads a wrong reading and misinforms the driver that the tank is one-quarter full, even when it is empty.
When it comes to Nissan Pathfinder problems, other Nissan vehicles sometimes get a share of the action. The recall initiated by this issue also affects the Xterra and the Frontier pickup from the same time. NHTSA number for the recall that prompted Nissan to replace the fuel level sending unit inside the car is 10V075000.
Mass Air Flow Sensor Not Working
This is one of the Nissan Pathfinder problems that were present in the second-generation model. In these vehicles, the mass airflow sensor is found to malfunction. As an important source of information for the engine, any fault in this sensor can have a profound impact on engine performance.
With this malfunction, drivers experience poor engine performance. Specifically, most of them encounter engine misfire, excessive noise during startup, unexpected stalling, poor fuel efficiency among others.
A simple scan with a diagnostic tool can throw the error code. This can help drivers understand if your engine's weird response is due to an issue in the sensor. Or a visit to the nearby garage where it can be diagnosed will also do.
If the mass airflow sensor is found to trigger this, you will have to replace it. The cost can go up to $300, with labor extra. You are looking at a substantial bill here.
Navigation Problems
Another one of the Nissan Pathfinder problems that are not very complex is with the navigation. In some vehicles, the owners report that the navigation control freezes. The visuals from the parking camera also get stuck, along with a malfunctioning reverse assist functioning.
With a decently sized vehicle like the Nissan Pathfinder, problems can happen while parking. Inexperienced drivers may bump into other cars, or other structures on the side of the route if these systems malfunction.
Some customers were able to get this rectified by updating the navigation software. But some others had to replace the whole system to get it cleared.
 

View this post on Instagram

 
Nissan Pathfinder: Years to Avoid and Common Problems:
The Nissan Pathfinder started as an SUV back in 1986 and is currently in its fourth generation as a crossover/SUV.
The 2005-2007 Nissan Pathfinders had a severe issue with coolant leaking into the transmission, causing transmission and radiator issues.
The 2013 Nissan Pathfinder had numerous complaints of transmission problems, including jerking and shaking during acceleration between 15 mph and 30 mph, non-engaging transmission, shifter stuck in Park, and transmission slippage.
The second-generation Nissan Pathfinder (1996-2004) is prone to rust and paint problems, with the 1999 year models having the most complaints of severe rust.
The first-generation Nissan Pathfinder (1987-1995) received the most complaints about the engine, including loss of power and bucking during acceleration, which may indicate transmission problems.
The Nissan Pathfinder has above-average ratings, with a reliability score of 3.5 out of 5.0, ranking 17th out of 26 midsize SUVs, but it has some common problems.
The faulty fuel level sensor has affected over 16 different Pathfinder model years from 1994 to 2016, resulting in erratic or inaccurate gauge readings.
Navigation system problems include freezing navigation controls, a stuck backup camera, and a malfunctioning reverse assist display.
Transmission issues are common in the 2005-2010 model years, with automatic transmissions failing at around 90,000 miles due to coolant leaking into the transmission system.
The 2017 Nissan Pathfinder is an excellent choice for a newer model, with minimal complaints and off-road capabilities while offering plenty of everyday-driving comforts.
Should You Buy A Nissan Pathfinder, Given Its Problems?
The Nissan Pathfinder problems can be a handful. But the Pathfinder range offers an option for everyone. If you need an absolute beater car that can be trashed around off-road, the first-gen can be the perfect pick. A decently capable model for your family runs as well as some mild off-roading is what you need, the third-gen is the perfect fit.
If you are looking to replace your minivan with a crossover with no drop in practicality, the fourth-gen is your best bet. The fifth-generation is for the ones looking for a new, modern SUV with brute looks and a lot of tech and comfort features. But there are some things to look out for.
When on the prowl for a used Nissan Pathfinder, these issues can be quite a hindrance. But with the right tools, you can end up finding the root cause of these Nissan Pathfinder problems, if they exist.
When you are going to inspect a vehicle, if you have a mechanic friend, borrow an OBD 2 scanner from them. Better yet, get the vehicle scanner from her/him. You can spot any pain points even before they occur.
This info can easily help you save some money. Or you can use this to haggle some hundreds off the listed price of the vehicle. If the issue is too critical, better not touch the vehicle at all, no matter how cheap they are ready to let it go for.