Nissan's thirst for speed didn't just manifest over the last few years, memorized through hours spent playing Gran Turismo or watching Initial D. If anything, it's been a core part of the brand's identity as early as 1963, when a cute little two-door Datsun 1500 won the first-ever Japanese Grand Prix. Later, they gave us the Datsun Fairlady 240Z, Skyline GT-R Hakosuka, as well as the Nissan Pulsar GTIR.
Hold on…The "Pulsar" what now? Yeah, you probably have never heard of that last one, huh? Yeah, I didn't either at first, but now that I've learned more about it, I really want one. See, Nissan has made a lot of performance cars beyond the Z and GT-R that we've come to know and love. From the 4-door sports sedan carrying the "Skyline" nameplate (technically, an Infiniti) over in the Asian markets.
All the way to homologation specials that I wish made it into production, like the R390 GT1. Hell, let's not forget the 240SX, Silvia (really craving an S14, by the way), or even the Juke-R (yeah, that thing). Make sure you also remember the Sentra and Maxima, since those two had their sportier variants, as well. But… What about this Nissan Pulsar GTIR, and how come you've never heard of it before?
What Is The Pulsar, Anyway?
Well, you probably never heard of the Nissan Pulsar GTIR because it was never sold in North America or its surrounding markets. But first, let's break it down further. The 'Pulsar' is a line of small Nissans sold from 1978 and through to 2018. Mostly, it was sold in Australia, New Zealand, South Africa, Europe, and a select few other markets, including in its home country, Japan.
Even then, the Pulsar wasn't always called, the "Pulsar". In some parts of the world, they're badged as the Sentra, Sabre, Sunny, Almera, or Cherry. The Pulsar was sometimes badged, at some point in time, as a Holden Astra and an Alfa Romeo Arna, in those respective joint ventures with Nissan. The closest we Americans ever got was the NX, a hot little sports coupe that carried some Pulsar DNA.
But back to the Nissan Pulsar GTIR, we're specifically referencing the N14 generation, made between 1990 to 1995. Compared to the outgoing era, Nissan of the 1990s adopted a more curvaceous design language, as is evident with the N14 Pulsar. Besides the first N14s sold in Japan, they made their way to the UK, and were sold as the Sunny, before moving to Australia and New Zealand, and elsewhere.
As a whole, the N14 Pulsar range is extremely diverse, with Japan-only models taking up 8 different variants alone. You can find N14 Pulsars sold as 3- or 5-door hatchbacks, or 4-door sedans. But each one had significantly varying trim levels, performance improvements, and neat little touches here or there. One of them was the Nissan Pulsar GTIR, as the maddest little hot hatch you've never seen.
How Did The Nissan Pulsar GTIR Come To Be?
Okay, so what about the N14 Nissan Pulsar GTIR, and how did it come to be? For a bit of context, the Nissan works rally teams wanted to participate in the Group A and Group N divisions of the WRC, or World Rally Championship. Naturally, they needed a spiky little rally car, based on a production car. Both Group A and N are quite strict about mods, and most cars weren't that distinct from stock.
Nevertheless, extensive tuning had to be done, and of all the cars that Nissan had in their catalog at the time, their factory-backed motorsports and rally teams picked the N14 Pulsar. Specifically, the 3-door hatch, as their entry into the WRC, in Group A and N. First off, Nissan (just like any automaker entering the WRC) had to manufacture a minimum number of cars before entering into the WRC.
 

View this post on Instagram

 
These 'homologation' rules are to prevent brands from building overkill rally cars, based on vehicles that they'd never make for on-road uses. And, these cars had to be close to their factory, pedestrian specs, ensuring that neither Nissan nor anyone else would make cars that weren't competitive. With the N14 Pulsar, Nissan had to build at least 5,000 road cars before entering into the Group A series.
500 of which, are direct homologation models of their actual GTIR rally car. This means that they're essentially the same rally-spec cars, but slightly tweaked to be made road-legal. That's rather than just any Pulsar carrying WRC branding on them. With those 5,000 cars built, Nissan's European rally works teams can now start working on what would be their rally-bred Pulsars, in the early 1990s.
How Did They Fare In The World Rally Championship?
They entered several Nissan Pulsar GTIRs into Group A in the 1991 and 1992 seasons. They were then raced under the NME (Nissan Motorsport Europe) team, based in Milton Keynes, the UK. This was the ground zero for some of the most iconic rally (and in general, race) cars of all time. So, with a tweak made here and there, how did NME's Nissan Pulsar GTIR rally cars fare in those two years?
Simply put, not great. NME never won a single Group A rally, which they've only taken part in a paltry 9 stages with the Pulsar GTIR. It's clear that NME cherry-picked the rally stages where they thought they had the highest chance of winning. And, Nissan signed on some truly legendary rally drivers, like Stig Blomqvist, David Llewellin, Tommi Mäkinen, Mike Kirkland, and François Chatriot.
Still, the results speak for themselves…
1991:
Martini Safari, Kenya (Round 4) – 5th place (Stig Blomqvist), DNF due to an accident (David Llewellin), and 7th place (Mike Kirkland)
Acropolis, Greece (Round 6) – DNF due to differential problems (Stig Blomqvist), and 9th place (David Llewellin)
1000 Lakes, Finland (Round 9) – 8th place (Stig Blomqvist), and 10th place (David Llewellin)
RAC Rally, Wales (Round 14) – DNF due to suspension problems (Stig Blomqvist), and DNF due to electrical problems (David Llewellin)
1992:
Monte-Carlo (Round 1) – 9th place (Tommi Mäkinen), and 7th place (François Chatriot)
Sweden (Round 2) – 3rd place (Stig Blomqvist)
Portugal (Round 3) – DNF due to an accident (Tommi Mäkinen), and 6th place (François Chatriot)
1000 Lakes, Finland (Round 9) – DNF due to engine problems (Stig Blomqvist), and DNF due to gearbox problems (Tommi Mäkinen)
RAC Rally, Wales (Round 14) – DNF due to an accident (Stig Blomqvist), and 8th place (Tommi Mäkinen)
What Became Of Nissan's Pulsar GTIR Rally Dreams?
Even under highly curated entries, and across a span of two years (only 9 rallies!), the Nissan Pulsar GTIR didn't manage that much in Group A. The best win they ever enjoyed was 3rd place. With such poor results in tow, it's no wonder that Nissan abandoned the project entirely as a factory-backed development. They later moved onto the front-wheel-drive Sunny GTI instead for their rally goals.
It actually succeeded where the Pulsar GTIR barely got close. In the 1995 British Rally Championship, Alister McRae (the younger brother of Colin McRae) drove a Sunny GTI rally car to win outright. NME blamed the poor winnings of the Pulsar GTIR in the earlier Group A seasons due to:
Dunlop tires that weren't good enough.
Top-mounted intercooler to increase the engine's output, especially in hotter climates, wasn't as efficient or potent as they wanted.
Political and cultural differences between Nissan corporate and NME, which sewed divisions in the Nissan Pulsar GTIR's development.
You might be curious as to what happened to these Group A GTIRs in their retirement. Well, Nissan never sold them to the public, rather passing it off to private buyers, instead. Most of them were in Europe, where surprisingly, some of these Pulsar GTIRs took part in rallycross events. Up until 2015, one Tony Bardy regularly took part in UK-based rally events in a Group A-spec Nissan Pulsar GTIR.
What About The Nissan Pulsar GTIR In Group N?
Ah, but what about Group N? Well, neither Nissan nor NME entered it officially. Instead, they helped to build one for Nissan's Belgian works rally team. This sat alongside another car built for a Japanese privateer team, Nishiyama Racing. With Grégoire De Mévius and Hiroshi Nishiyama behind the wheel of two Group N-tuned Nissan Pulsar GTIRs, they had significantly more success than in Group A.
It proved just how competitive the Pulsar GTIR was in just a single year (the 1992 season) when it's properly tuned…
1992:
Portugal (Round 3) – 3rd place (Grégoire De Mévius)
Martini Safari, Kenya (Round 4) – 3rd place (Hiroshi Nishiyama)
Acropolis, Greece (Round 6) – 1st place (Grégoire De Mévius)
Argentina (Round 8) – DNF due to being late for the start (Grégoire De Mévius), and 2nd place (Hiroshi Nishiyama)
1000 Lakes, Finland (Round 9) – 3rd place (Grégoire De Mévius)
Bandama, Ivory Coast (Round 12) – DNF due to engine problems (Grégoire De Mévius), and 1st place (Hiroshi Nishiyama)
RAC Rally, Wales (Round 14) – 2nd place (Grégoire De Mévius)
Final Tally – 1st place (Grégoire De Mévius), and 2nd place (Hiroshi Nishiyama)
Just like the Group A cars, the more successful Group N cars were cherished in their retirement. A bit more on the former, the 1991 Acropolis and 1992 Welsh GTIRs (from the Group A days) are still being displayed in Nissan's Heritage Collection in Japan. So, if you're keen on some sightseeing, you'd might as well stop by, and visit one of the largest private galleries and collections of Nissans.
What Makes Up A Nissan Pulsar GTIR?
I've just realized that I've gone this far without even talking more about the car in question. Well, all Nissan Pulsar GTIR models are sold as 3-door hatchbacks and were branded as the Sunny in Europe. While you might expect a name with G, T, and R in it to have some throaty inline-6 (ahem, the RB26 of the GT-R). Rather, this isn't the case, as the Nissan Pulsar GTIR has something more modest.
In particular, a turbocharged 2.0-liter SR20DET inline-4 motor. That's at least one engine that we here in the US are somewhat familiar with, used in the Silvia, among others. This little engine is good for a healthy 230hp and 210lb-ft of torque. Sure, that might not sound impressive at first. But remember that the Pulsar GTIR is also ridiculously lightweight, tipping the scales at just around 2,690lbs.
That gave it quite a bit of poke in the real world. You're looking at a 0-60mph time of 5.4 seconds, or just 13.5 seconds for a quarter-mile run. With, mind you, a top speed of 144mph, which is quite scary for a tiny hatch that's slightly bigger than a Kei car. Those are more than respectable figures, given how small and innocent it looks. What is at least similar to the iconic Skyline GT-R is the drivetrain.
Nissan's bid to make the Pulsar GTIR competitive in rallies is by including the GT-R's ATTESA all-wheel-drive system. Thus, earning the Nissan Pulsar GTIR the nickname, "the Baby Godzilla". You can easily tell apart the GTIR from a regular Pulsar with the huge hood scoop and large rear wing. While Nissan claims the latter to be necessary for downforce, I'm not sure about that. It's still cool, though.
What Are The Specifications Of The Nissan Pulsar GTIR?
Here's a more detailed (and TL;DR) list of specifications for the Nissan Pulsar GTIR, for those who are curious:
 

View this post on Instagram

 
Engine:
Type – SR20DET
Displacement – 2.0-liter (1998cc)
Cylinders – Inline-4 (with 4 valves per cylinder)
Forced Induction – Turbocharged
Bore – 86mm
Stroke – 86mm
Compression – 8.5:1
Horsepower – 230hp (227bhp), with peak power at 6,400RPM
Torque – 210lb-ft (280Nm), with peak torque at 4,800RPM
Transmission:
Drivetrain – ATTESA all-wheel-drive (AWD)
Gearbox – Manual, 5 gears
Dimensions:
Curb Weight – 1,230kg
Gross Weight – 1,505kg
Cargo Capacity – 275kg (70kg for the roof load)
Tires:
Width – 195mm (front) and 195mm (rear)
Ratio – 55 (front) and 55 (rear)
Weight Index – 82 (front) and 82 (rear)
Speed Index – V
Wheels:
Rim Size – 14-inches (front) and 14-inches (rear)
Rim Width – 6-inches (front) and 6-inches (rear)
Offset (ET) – 40 (front) and 40 (rear)
Bolts (Lug Nuts) – 4 (M12x1.25), at 100 distance, with 59.1 central bore
What Are The Different Variants Of The Nissan Pulsar GTIR?
Aha, but know that not all Nissan Pulsar GTIRs are built the same. Remember those homologation specials we mentioned earlier? Altogether, Nissan made several variants of the Pulsar GTIR for the public, all of which carry unique differences from one another. You could identify each one using the VIN plates (near the engine firewall), and look at the model number (more on that later).
Nissan made quite a few of these differing versions for sale, between August 1990 and November 1994. As for the European-bound Sunny GTIRs, they were made from February 1992 until October 1993. The first production years of 1990 through to 1991 saw the bulk of GTIRs sold, as Nissan had to make enough of them to meet the aforementioned Group A rules.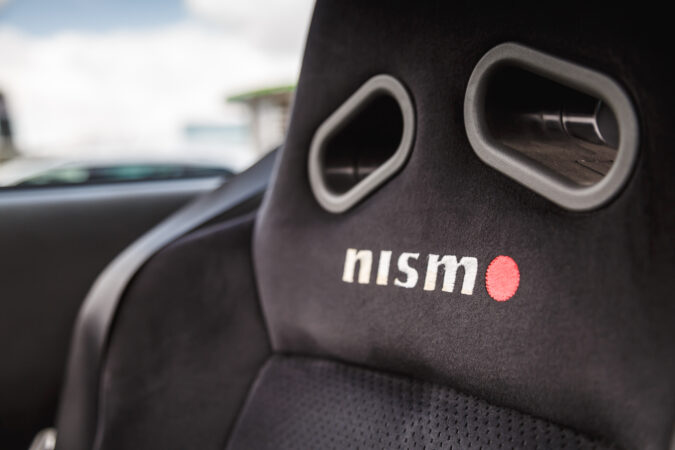 If you're keen about their sales data for each variant:
GTI-RA – 13,131 units
GTI-RB – 701 units
Unknown – 10 units (this is likely their rally cars or prototypes, which weren't marked)
GTI-R – 13,482 units
GTI-R (Sunny) – 668 units (left-hand drive), and 103 units (right-hand drive), for a total of 771 units
To learn more in-depth about each GTIR model…
Nissan Pulsar GTI-RA (Model Number: EBYNRVFN14T*******)
This (the GTI-RA) is the standard, road-going, Nissan Pulsar GTIR, and is the most common. We could consider this version to be a watered-down rally car, with most of the road-car amenities that you'd expect. This includes standard fitment such as air-conditioning, power windows, and ABS (anti-lock brakes). Nissan added more cosmetic changes in the 1992 model year and later.
These changes were, in my opinion, was somewhat backward. Nissan replaced some of the distinct GTIR interior trim and designs with those that you'd find on most other N14 Pulsars. You can discern this mid-cycle facelift or refresh by cars bearing the RNN14-100000 chassis codes and above. Nissan never specifically marketed these changes but were noteworthy enough.
Nissan Pulsar GTI-RB (Model Number: EBYNRRFN14T*******)
In this case (the GTR-RB), we have here the rare homologated special of the real Group A and Group N Pulsar GTIR rally cars. In the eyes of many enthusiasts and collectors, this is the one to get, not the GTI-RA. Compared to the road-going versions, the GTI-RB was focused and stripped down. They got rid of the A/C, power windows, as well as ABS removed as standard fit, making them optional.
In fact, the GTI-RB was not that much different than the base models used for the rallies themselves. The simplicity and lack of luxuries (even the rear wiper was removed, for crying out loud) meant that the GTI-RB was lighter by 66lbs (now down to a mere 2,624lbs). In addition, Nissan also made some performance improvements. And, featured unique enhancements just for the GTI-RB (down below).
One way to tell apart an RB from an RA is the side mirrors. Specifically, the RB had side mirrors that weren't color-coded to match the body paint. A bit more on those racy additions, which came from Nismo. They could be fitted by the dealership, or you could instead Autech (a specialist Nissan tuner) install them. These included:
Close-ratio gearbox (this was optional, though).
A mechanical limited-slip differential (a Nismo-supplied part).
An uprated suspension (also a Nismo-supplied component).
Nissan Sunny GTI-R (Model Number: EBYNL*N14*******)
This time around, the GTIR badge was paired with the "Sunny" nameplate, bound for the European market. In practice, they're still the same Pulsars underneath, although carrying a different chassis number (EGNN14). As far as the engine, transmission, and the rest of Sunny's the power- and drive-train are concerned, they're also roughly similar. But, with minute tweaks made to the ECU.
Sunny GTIRs are less powerful than their Japanese and international counterparts, with just around 217hp and 197lb-ft of torque. This is due to Nissan having to change the ECU's fuelling and throttle mapping. The reason was because of Europe's lower fuel octane ratings that were available at the time. Nissan never made a hotter RB variant, but you can distinguish the Sunny based on:
Nissan Pulsar GTI-R Nismo
Remember those Nismo-engineered options on the GTI-RB? Well, what if you wanted the RB, with all of those Nismo parts included, instead of having to option and install them one-by-one? Well, Nissan offered what they called a "complete car" straight from Nismo, with all these components fitted by default. In other words, they were just RBs but included rally-focused additions, including:
 

View this post on Instagram

 
Limited-slip differential
Special Nismo footrests
Strengthening plates on the strut towers
These were as close as you could get to a road-going Nissan Pulsar GTIR rally car. And, we'd consider these to be even more desirable than the already-rare RBs. Only 21 Nismo GTIRs were ever made, as each one was individually numbered with a distinct Nismo VIN. All were sold to private buyers, so it can be tough getting your hands on one, with at least one used for promotional purposes.
Nissan Pulsar GTI-R Facts:
The Nissan Pulsar GTI-R is a compact hot hatch that was never imported to North America.
The car was produced from 1990-1994 and came with a turbocharged four-cylinder engine that put out 227hp and 210 lb-ft of torque.
The Pulsar GTI-R was intended by Nissan to homologate the car for participation in the FIA Group A rally.
It had all of the hallmarks of a competition-inspired gravel muncher: a short wheelbase, standard all-wheel drive, and a turbocharged four-cylinder engine.
The Pulsar had enough grip to snap past 60 mph from a standing start in just five seconds, around the same as a Porsche 911 of the same year.
The Pulsar GTI-R was putting up numbers comparable to the sports car exotica and was quicker than similarly sized hot hatches available in the United States at that time.
In Japan, the Pulsar GTI-R was one of many pocket-sized turbocharged warriors available, which never made it to America.
Unfortunately, the Pulsar GTI-R wasn't as competitive on the Group A rally stage as it was on the boulevard.
The Nissan Pulsar GTI-R is starting to show up more often in the US, thanks in part to its affordable sub-$15k pricing on the secondhand market.
The Pulsar GTI-R is an intriguing alternative choice for a '90s-era hot rod that virtually guarantees you won't run into yourself at the next meet.
Final Thoughts, And Should You Buy One?
In all, the Nissan Pulsar GTIR is the one hot hatch that everyone forgot about but wants one now. If you're keen on getting on here in the US, you could now import one legally, as it's aged past the 25-year rule. But should you, though? Well, first impressions by many who've driven one paint it rather excellently. In short, it's a fantastic and fun little rally-bred hot hatch to drive around in and enjoy.
The turbos are small, so turbo lag isn't terrifying. Being as featherweight as it is, you'll notice sharp and responsive handling, paired with a well-honed steering feel. There's weight and tactility to it, as the all-wheel-drive system keeps you safely in line, speeding into and out of a corner with ease. Folks do mention that the brakes don't perform all that well, so you should probably upgrade these.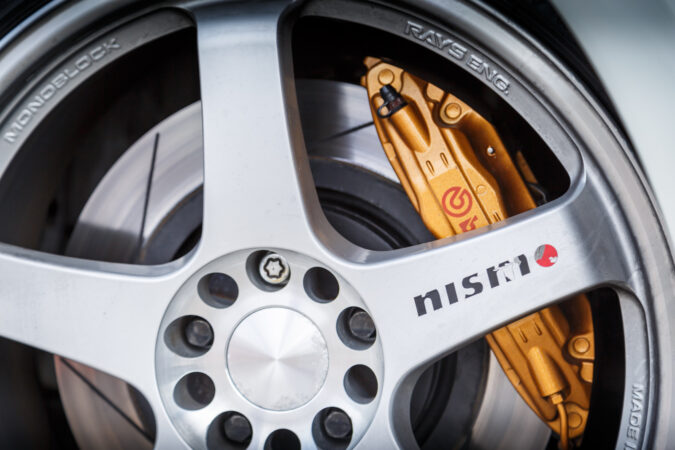 Don't let yourself be fooled by the comparatively puny horsepower and torque, as the Pulsar GTIR is just as sprightly as many hot hatches today. If you want one, prices range to upwards of $20,000 or higher for a rarer GTI-RB and are in good condition. Mostly, it'll be closer to the $15,000 mark for a GTI-RA (or higher mileage RB). You could easily find one for as little as $10,000 for a decent example.
Should project cars and restoration work be your thing, slightly worn-down GTIRs could be had for $4,000 to $6,000. As a whole, they're not outright bargains but are still significantly cheaper than a proper GT-R. All the while, you're getting something far more practical, though it's just as much fun behind the wheel. As a package, the Nissan Pulsar GTIR is criminally underrated and unfairly forgotten.