Honda is known for making reliable, economical, and fuel-efficient cars. That's not it, this Japanese automaker also makes a tonne of fun-to-drive vehicles. There are plenty of hot Hondas to pick from. This includes the NSX supercar, the S2000 roadster, the Civic Type-R, and even the subtly alluring Accord family sedan. However, here we will be explicitly discussing the old Honda sports car.
Some people still think the best cars are the older ones. Evidently so because of cars like the sporty-handling CRX, and the elegant Prelude coupe. You might mistake these two for another slightly sporty coupe or for a basic economy car. But take one of them out on a winding road or racetrack. And you'll see why the company has such ardent customers.
Old Honda
Honda Sports Car
Old Honda Sports Car: Honda S360
Powered by a 360cc (22 cu in) engine Honda made a sportscar named the S360 on June 5, 1962. It was one of the earliest cars produced by the company while Honda was already well known for its motorcycles.
The S360 was introduced at Suzuka Circuit during the general assembly of the 11th Nation Honda Meeting. But it was never put into production. It shared an inline-four 356cc AK250E series DOHC engine with the Honda T360 truck.
Old Honda Sports Car: Honda S500
The Honda S500 was the company's second manufacturing vehicle (and first passenger car). It debuted in 1963, four months after the T360 truck. It was a more powerful version of the S360 roadster. The S360 was actually designed for sale in 1962 but was never put into production.
The S500 utilized a high-tech engine created using Honda's motorbike knowledge, just like the S360. It had four Keihin carburetors, a dual overhead cam straight-4 engine, and a redline of 9500rpm. Despite being designed to have a 492cc displacement, the finished product had a 531cc capacity and generated 44 horsepower (33 kW) at 8000rpm.
A four-speed manual transmission was employed with the S500 while another first was a four-wheel independent suspension. It had coil over-sprung trailing arms in the back and torsion bars up front. In 1963, the automobile was priced at $1,275.
There was also an optional fiberglass hardtop available. Between October 1963 and September 1964, 1,363 S500s were made. It competed against the Datsun Fairlady, the Toyota Sports 800, and the Daihatsu Compagno.
Old Honda Sports Car: Honda S600
The Honda S600 debuted in March 1964. It was the first Honda to be offered in two trim levels. It was available as a roadster, which bears a striking resemblance to the Honda S500. Also, came as a fastback coupé, which was released in March 1965. The S600 was produced till 1966.
The engine was upgraded from the S500's 531cc to 606cc. It came equipped with a DOHC, water-cooled, four-cylinder inline engine with four Keihin carburetors. The engine had a top speed of 90 mph and produced 57 horsepower (43 kW) at 8,500rpm.
The additional sheet metal of the coupe only increased the overall weight by 33lbs. This wasn't a significant increase over the convertible's paltry 1,576 lbs curb weight. Each rear wheel had a sealed chain drive, and the suspension was independent.
Old Honda Sports Car: Honda S800
The Honda S600, which had been a success, was supplanted by the S800 as the brand's image car at the 1965 Tokyo Motor Show. It is one of the highest revving production sports cars with a redline of 9,500rpm. The Austin-Healey Sprite, MG Midget, Triumph Spitfire, and Fiat 850 Spider were competitors for the S800.
The S600's innovative technology was carried over to the S800, which was also offered as a coupe or a roadster. This old Honda sports car was the brand's first vehicle to reach 100 mph. It was powered by a 791cc straight-4 engine that produced 70 horsepower at 8000rpm and it did this while still achieving a fuel efficiency of 35 mpg.
This Honda small car was referred to as the fastest 1-liter production car in the world in April 1967. Credit goes to its high-revving engine (up to 10,000rpm) and the manufacturer's reputation for producing potent motorcycle engines.
Honda Race Car
Honda has participated in a number of racing categories over the years, including MotoGP, IndyCar, Touring Car Racing, and Formula One. They currently compete in numerous GT3 and TCR series as well as Formula One, MotoGP, WTCR, Super GT, Super Formula, IndyCar, IMSA, BTCC, Formula 3, Formula 4, and WSBK.
Old Honda Sports Car: History Of Honda Racing
Four years after producing their first road vehicles, Honda debuted in Formula One with the RA271 model in 1964. The RA271, piloted by Ronnie Bucknum, made its Formula One debut at the 1964 German Grand Prix. Thus it also became the first Japanese-built vehicle to compete in the sport.
With the RA272, Honda competed in the 1965 season, and Richie Ginther joined Bucknum as their driver. The Mexican Grand Prix was the season's high point, with Ginther dominating and winning the race leading from the start. It was not only Honda's first Formula One triumph, but also of any Japanese car ever.
Acura
The luxury and performance arm of Honda is called Acura. It is based mostly in North America. The company began producing luxury and high-performance vehicles on March 27, 1986, in the United States and Canada.
Acura outsold reputable brands like BMW and Mercedes-Benz and was one of the best-selling luxury marques in the US. Despite declining sales in the mid-late 1990s, the brand had a resurgence in the early 2000s. It came back on track with radical redesigns and the introduction of new models.
Acura created a Type R variant of its little Integra in the late 1990s. It had a high-output VTEC engine, a stiffer and lower suspension, and a lower curb weight. Early in the new millennium, Acura unveiled many new models including the MDX, the company's first entirely original SUV. Along with it debuted the RSX and TSX, which respectively replaced the Integra coupé and sedan.
Honda Type R
The Honda Type R lineup consists of high-performance variations of each model family. Initially, the design of Type R vehicles was geared at racing circumstances. They focused on weight reduction and maximum performance potential.
Thus, racetracks were the original application for Type R vehicles. However, Type R vehicles were ultimately developed for a much larger market as a result of Honda's greater concentration on its VTEC engines.
As a nod to their first successful F1 car, Type R cars often sport a red Honda emblem and the choice of Championship White paint. Red Honda badges are frequently seen on Honda's racing and F1 vehicles. Acura used the Type R in their high-performance cars, which later became the Type-S.
Fast Honda Cars
Old Honda Sports Car: Acura NSX
Honda's mid-engine exotic sports vehicle, the NSX, debuted in the North American market in 1990. The NSX was renowned to be Honda's very first supercar. The results of Ayrton Senna's involvement in the development of the NSX were astounding. Senna is a three-time Formula One world champion. It provided a dependable and useful alternative to expensive exotic European sports cars.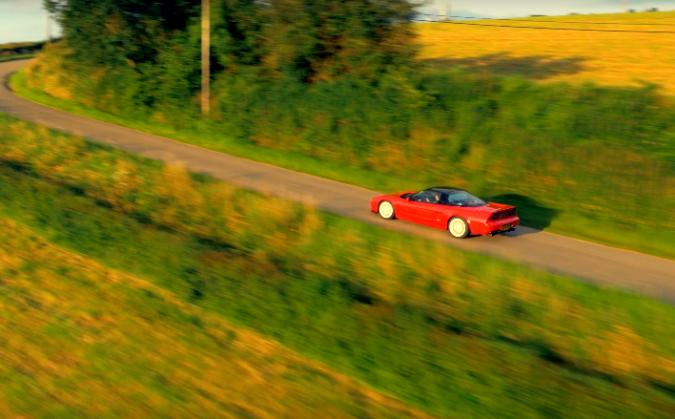 The first-gen NSX was fast to 60mph, achieving the feat in just 5.7 seconds. But it wasn't just a fast car. Getting in and out is easy and the ride was comfortable without any bad noises. Climate control works flawlessly. You could also have an automatic transmission and power steering if you want.
Acura NSX R (Type R)
The NSX was always designed to be a top-notch sports car. However, engineers had to make significant concessions in order to reconcile daily usability with high levels of performance. Honda made the decision in 1992 to manufacture a version of the NSX that was particularly made for improved track performance at the price of usual creature comforts.
This was made for those NSX owners preferring a no-compromise racing experience. Thus, the NSX Type R (also known as NSX-R) was created. Honda decided to use the Type R label to describe the NSX-racing R's prowess.
Acura NSX: Second Gen
The second generation of the NSX was introduced in 2016. It was equipped with a Sport Hybrid SH-AWD, a nine-speed dual-clutch transmission, and a twin-turbocharged mid-engine. The NSX's hybrid-electric powertrain produces a combined 573 horsepower and 476 lb-ft of torque. The NSX is far from slow, accelerating from 0 to 60 mph in under 3.1 seconds.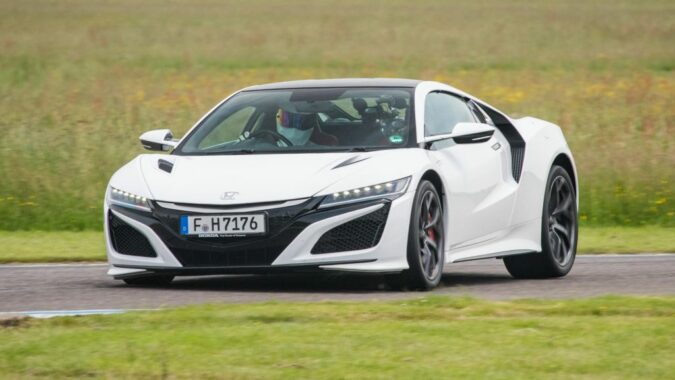 A supercar should have razor-sharp handling, and the NSX is all about it. It does it while offering a more forgiving ride than some of its competitors. It has a number of driving modes to suit different driving scenarios.
Credit goes to the adjustable electric power steering and adaptive dampers. The steering is light to the touch and direct and accurate in Quiet and Sport modes, which makes the NSX seem nimble on a daily basis.
2022 Acura NSX Type S
The twin-turbo V-6 hybrid powertrain of the supercar will be upgraded to 600 horsepower for the 2022 NSX. This model will carry the prestigious Type S label as standard. The bad news is that only 300 of the NSX will be offered for sale in the United States in 2022.
Further, it will be the last model year before the NSX is retired. The 2022 NSX features a revised front-end design and Type S badging in addition to the boosted powerplant. This beast of an Acura charges to 60mph in just 2.9 seconds.
Honda Performance
Honda Performance Development, Inc. (HPD) was founded in 1993 and is situated in Santa Clarita, California. It is a division of American Honda Motor Co. It is responsible for designing and developing race engines and chassis for auto racing.
This includes series like the IndyCar Series, American Le Mans Series (ALMS), European Le Mans Series (ELMS), FIA World Endurance Championship (WEC), and IMSA SportsCar Championship. It serves as the technical operations center for Honda's American motorsports programs.
In 1994, HPD made its CART IndyCar World Series debut as a works engine manufacturer. They achieved a podium finish in Toronto during their inaugural season in 1994. Followed by this, they won their first race in New Hampshire in 1995. After winning 11 of its first 16 races, HPD captured its first manufacturers' and drivers' titles in 1996.
Acura ARX-01
Honda announced in 2006 that it would create a Le Mans Prototype program for the ALMS, competing in the LMP2 class in 2007. Honda did this through the Acura brand. The new vehicle, known as the Acura ARX-01a, was a homologated version of the Courage chassis. It was powered by a brand-new 3.4 liter V8.
This was the largest capacity permitted by the regulations being created by HPD. It was also the first V8 to bear the Acura brand and the first Honda racing engine to be assembled wholly outside of Japan.
The Acura V8, also known as the AL7R, and the Honda engine used in the Indy Racing League have comparable architecture. The car is currently known as the HPD ARX-01 after Honda ditched the Acura moniker in favor of HPD in 2010.
HPD made the decision to forgo having a works team for the 2012 racing season. This was in favor of concentrating on being a chassis and engine supplier.
Honda Civic Sports Car
Honda has been making cars under the Civic nameplate since 1972. The Civic was previously classified as a subcompact car, but since 2000 it has been considered a compact car. In Honda's global automobile lineup as of 2021, the Civic slots between the Fit/City and Accord.
The first-generation Civic debuted as a two-door coupe in July 1972. A three-door hatchback model appeared in September of the same year. The car offered a decent inside room despite having modest overall dimensions. Thanks to the 1,169cc transverse engine and front-wheel drive, similar to the Mini Cooper.
The Civic initially acquired a reputation for being fuel-efficient, dependable, and environmentally friendly. Later generations, particularly the Civic Type R, Civic VTi, Civic GTi, and Civic SiR/Si, developed a reputation for performance.
The Civic has been rebadged numerous times for foreign markets and served as the inspiration for many cars including the Honda CR-X, Concerto, the first-generation Prelude, and the CR-V. Over 27 million Civics have been sold globally since 1972, making it one of the all-time best-selling cars in the world as of 2021.
Honda Civic Si
The Civic Si is a sporty version of the Civic. Both in Japan and North America, the third generation of Honda Civics included the Si (Sport Injected) trim. For the sixth and seventh generations, the trim was referred to as the SiR in Canada and other countries.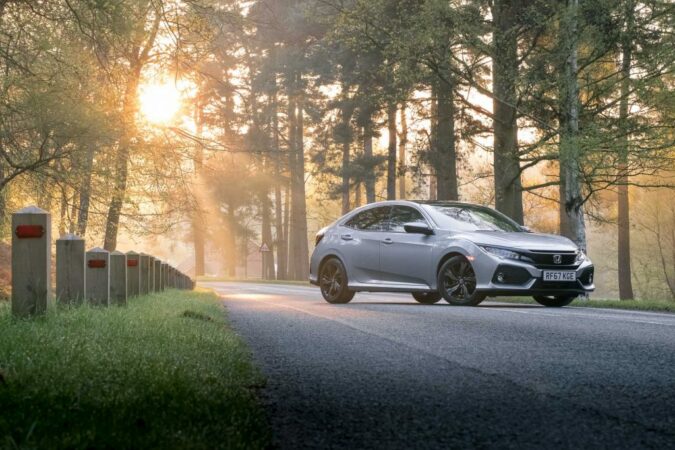 Honda has produced something novel and nearly perfect with the Civic Si. They took the body and spirit of a typical, Civic and added adaptive dampers, a firmer suspension, and more horsepower.
2022 Honda Civic Si
With a nearly ideal balance of performance and daily-driver features, the 2022 Honda Civic Si hits the sweet spot in the brand's small-car lineup. It comes with a specially tuned chassis and a powerful turbocharged 4-cylinder engine.
The Civic Si's 1.5-liter turbocharged four-cylinder engine produces 200 horsepower and 192 pound-feet of torque. A six-speed manual transmission and a standard limited-slip differential are used to transfer such power to the front wheels.
Honda Civic Type R
Since September 1997, Honda has been manufacturing a line of high-performance hatchback/sedan models based on the Civic known as the Honda Civic Type R. The Civic Type R is Honda's third vehicle to bear the Type R nameplate (after the NSX and Integra).
Civic Type R models are usually only available with a five or six-speed manual transmission. They also have an enhanced brake system, a lighter and more rigid body, and a specifically tuned engine.
2021 Civic Type R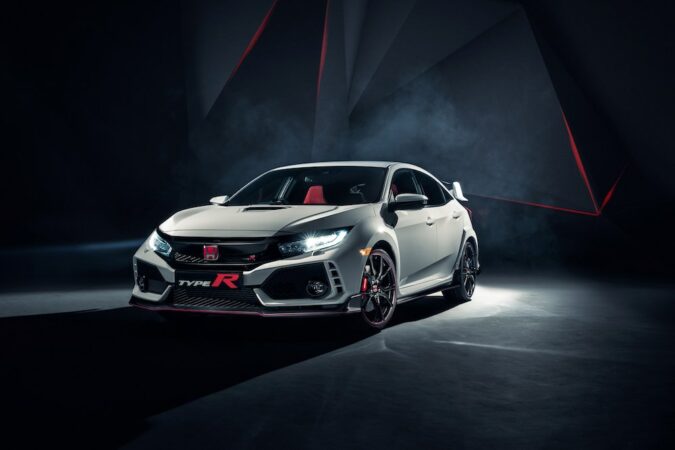 The 2021 Honda Civic Type R is a tonne of fun and surprisingly practical. It is not only the fastest Honda Civic but also one of the fastest compact sports cars. Thanks to its 306 horsepower turbocharged four-cylinder engine and six-speed manual transmission. The Type R variant is surprisingly comfy despite having a stiffer suspension than the already sporty Honda Civic Si.
Cool Honda Cars
Keeping the NSX and Civic apart which are the other best performance cars the brand has made. Let's look at the types of Hondas including Honda sportscars, Honda convertibles, and overall the best Honda cars.
Old Honda Sports Car: Honda S2000
In the late 1990s, Honda combined its cutting-edge engineering and two-seat convertible body to produce the S2000. It was made to compete with cars like the Porsche Boxster. Similar to the NSX and Civic Type Rs, this car's specialized 2.0-liter VTEC engine produced 240 horsepower and red-lined at 9,000rpm.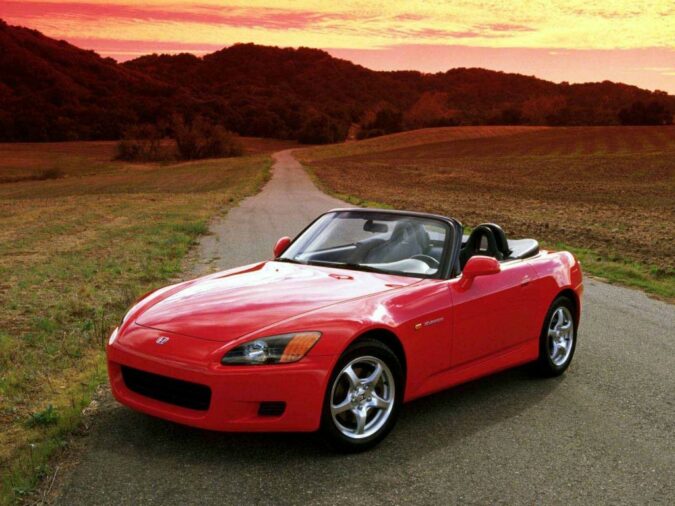 The Honda S2000 stood out for having the mind-blowing 124 horsepower per liter power output. This was the higher of any mass-produced naturally aspirated engine at roughly two horsepower per cubic inch. Since then, the price of valued examples in good condition of the S2000 has significantly increased.
It is a legitimate example of a modern classic automobile. It also had special edition models, like the CR (Club Racer) in the USA market. These are the most sought-after models in the JDM community and the automotive industry as a whole. Standard AP1 and AP2 vehicles have also turned into collectibles.
Old Honda Sports Car: Honda Integra Type R
Honda's sporty Integra is rarely seen on US soil. But when it arrived in the UK in 1997, it gave customers their first look at the now-iconic Type R badge. The later DC5 model of the Integra Type R was a delightfully accurate car to drive.
It also served as the foundation for the racer that Matt Neal used to win back-to-back British Touring Car Championships in 2005 and 2006. However, the original DC2 version is said to be the purest.
Although it was quick 0 to 60 mph took 6.1 seconds. The Integra Type R's smile factor was its handling. It's quite clever underneath, with a double-wishbone suspension, additional chassis bracing, thicker anti-roll bars, and a 15mm-lower ride height. These components worked together to produce an exhilarating sensation. This for many makes this car the best front-wheel-drive performance car ever.
Old Honda Sports Car: Honda Accord Type R
Using the CH1 Accord chassis, the brand built the Accord Type-R (ATR). It was built from 1998 to 2002 and offered in European markets. Only 1980 units were produced to be the second-most fierce Type R in history, behind the NSX-R.
The Honda Accord Type R was a bit of a sleeper car keeping apart its large rear wing. It didn't stand out with an outlandish style. But for a four-door family saloon, it had an awful lot of power.
Compared to its Type R stablemates, the Accord's 2.2-litre VTEC engine produced more mid-range torque. This meant that the performance was more approachable in contrast to some of the more frantic Honda "R" hatchbacks.
Old Honda Sports Car: Honda CRX
The Honda CR-X was one of the first fashionable, small three-door vehicles from the brand. (Not that the old Honda roadsters were bland or unimpressive). Credit goes to its coupe-like appearance and hatchback convenience.
The Honda VTEC variable valve timing technology was introduced in 1989, enabling this model to have performance that matched its good aesthetics. This innovative engine was a tiny 1.6 liter, but it produced 148 horsepower and could reach 8,000rpm.
Today, that might not seem like much. But back then, it made the 130 horsepower Peugeot 205 GTi 1.9 seem weak. The style of the CR-X might appear very 1980s today. However, it was much ahead of its time in terms of engineering and design. Thanks to the long hood and cut-off tail.
FAQs On Old Honda Sports Car
Are Hondas Good Cars
Honda has a well-earned reputation for producing high-quality, well-engineered vehicles. This is true of almost every model in its line-up. Most Hondas are fun-to-drive, roomy, and fuel-efficient, and they have a good reputation for dependability. Honda's bread and butter product is the mid-size family sedan Accord.
Does Honda Make A Convertible
As of now, Honda doesn't make convertible cars while there are older, used Honda roadsters in the market that can be purchased. These convertibles are available at Honda dealerships, other marketplaces, or online.
Is A Honda Civic A Sports Car
Due to their lack of power and lack of sports car-like styling, the Honda Civic sedan and hatchback are not considered sports cars. But for the Civic coupe, if its engine generates more than 200 horsepower, it qualifies as a sports car. Because it has two doors, an aerodynamic design, and a power-to-weight ratio of 0.07+, the Civic Type-R is always classified as a sports car.
What Hondas Have Vtec
The VTEC system is utilized by the Accord, Civic, Civic Si, Type R, Accord CR-V, and Civic Si cars. Using variable lift and timing for the intake valves, the Odyssey, Passport, Pilot, and Ridgeline VTEC engines could also run the vehicle with three cylinders.
How Old Is Honda
In 1948, the Honda Motor Company was formed, and in 1949 it started making motorcycles. That makes Honda 74 years old.
Does Honda Have A Sports Car
The second-generation Acura NSX and the Civic R hot hatch are the only two cars Honda now offers in the performance segment. However, the NSX will no longer be produced after the 2022 model year, therefore the Civic R will soon stand alone.
How Many Integra Type R Were Made
3,823 Integra Type R vehicles were built in total. In 1997 and 1998, the production was capped at 320 units each. However, in 2000 and 2001, the US received 1,350 units and 1,158 units respectively.