Trying to net yourself a pair of affordable headphones often involve diving deep into a rabbit hole of poor audio clarity and build quality. But every once in a while, you'll come across something like OneOdio's A70, which offers more bang-for-buck than you'd likely imagine. That's especially so given its monitor or studio-like marketing that aims towards DJs and audiophiles on a budget. So, does it succeed?
In this regard, and given the price, respectably so. Crack the A70 open, and you'll find a pair of large 40mm drivers. In testing, they bring out a detailed sound signature across every frequency. Being a studio-type headphone, the booming bass is a notable highlight. Yet, the A70s don't sacrifice any of its balanced nature you'd hope for in the mid and high frequencies, on top of crystal clear vocals.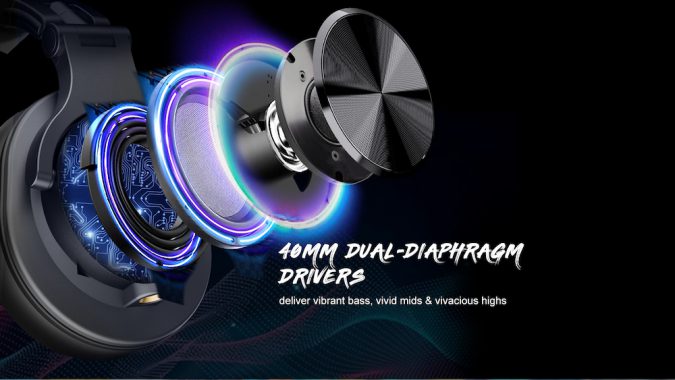 Conveniences Aplenty
Of course, you could enjoy the A70's crisp and dynamic audio either plugged-in or wirelessly. It works with Bluetooth 5.0 to ensure no compromises in its rich sound as far as 10m (or 33-feet) away. In the box, you also get a sturdy cable with gold-plated plugs. The 3.5mm jack is paired with an additional 6.35mm port. This allows easy plug and play with a wide variety of equipment and instruments.
Moreover, the inclusion of double ports and its Bluetooth capabilities combined mean that you could daisy-chain the A70 to another pair of headphones. Thus, you can share your hot mixtapes with your mates. Aside from pairing up with numerous devices, a small touch, which is nevertheless welcomed, is its locking mechanism. A twist and turn prevent the cables from coming undone accidentally.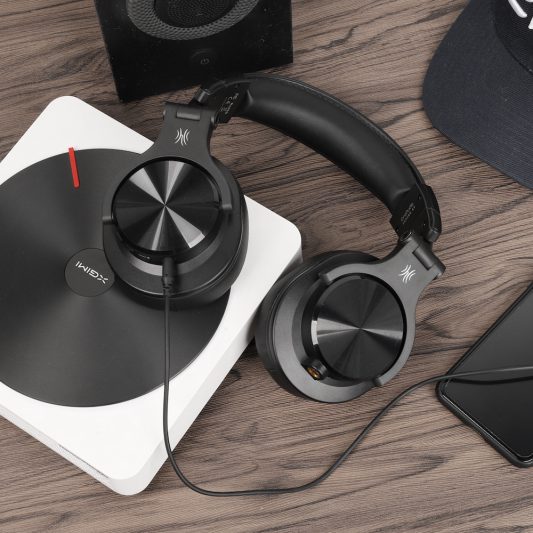 Ergonomics are certainly a massive plus point of the A70s. Its audio controls are quickly within reach under the ear-cups, with all that you need to adjust easily done. This is a refreshing take from many headphones that require you to interface with some touch sensors or a mobile app. Meanwhile, kudos is most deserving of the hardy and premium build of the A70. They look and feel pricier than it is.
You wouldn't look out of place rocking up to your recording studio with these slung over your neck. It sports an abundance of adjustability, pivoting and rotating in every way possible to form a comfy fit. As you'll likely be wearing these for long hours at a time, you'll be glad to hear the attention to detail in the headbands and earpads. It's soft and cushiony, yet has a snug seal to minimise sound leakage.
Listen, And Then Talk
Having that thick padding around the earpads will certainly come in handy. At the end of the day, or once you're away from your mixer, the A70 works well as a regular pair of headphones. There's a big 650mAh battery, which is good for roughly 72 hours of listening or talk time. And yes, the A70 carries a CVC 6.0-capable microphone. So, making calls or ringing up your voice assistance isn't an issue.
For £49.99, or £39.99 with a discount code on Amazon as of writing this, it's hard to find a better set of affordable monitor-style headphones. For the price, they sound great across the board. Customisability is excellent, with its dual jacks enabling you to plug into most audio gear without needing adapters. Moreover, its featureful nature, like audio sharing and ergonomics, complete the A70 beautifully.