In a world where good things are cheap, and cheap things are good, finding a decent set of bargain headphones isn't as challenging. Although, you'll have to spend quite a lot of time sifting through a whole bunch of subpar cans before you get to the exceptional ones. For example, OneOdio's latest Pro-C Bluetooth headphones. They're not just cheap, but they sound, feel, and work great, too.
Inside, you'll find 2 gigantic 50mm neodymium drivers, enclosed in the Pro-C's aluminium housing. Of which, OneOdio's audio team tests every headphone before it goes to market, so you're certain that it'll be properly calibrated once it tickles your eardrums. And for an affordable set of cans, the OneOdio Pro-C is shockingly good. They're a cheaper variant of the A70 that we reviewed recently.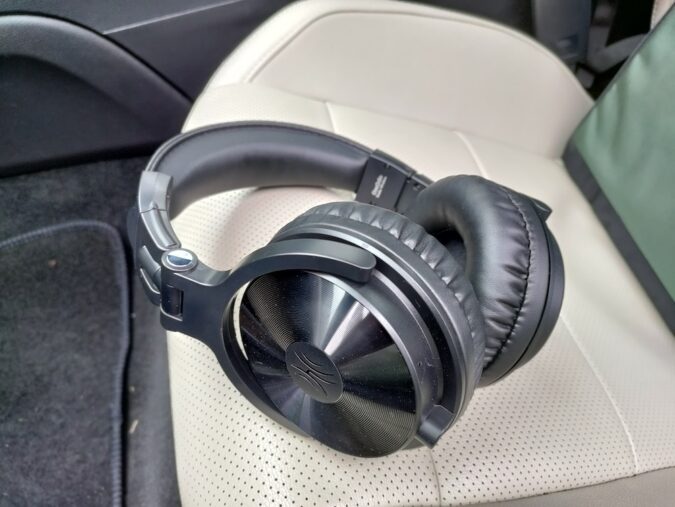 Similarly, the Pro-C is tuned for a studio monitor-like sound signature. Therefore, there's a crisp and distinct clarity in the sound, although leaning more towards a punchy bass. Yet, you can expect the mids, vocals, and high notes to be just as sharp. Whether you're planning to use this professionally or as a personal pair, you're able to tell apart even the subtlest details and cues in any music.
Ease Of Use Isn't Optional
One of the most important criteria for any headphone is comfort and fitment. This is especially so as OneOdio's Pro-C targets DJs, music producers, and other industries where studio monitors would be used. So, you're likely to have them coddling your ears for hours at a time. In this regard, the Pro-C is exceptional to wear and listen to for those long hearing sessions, without significant fatigue.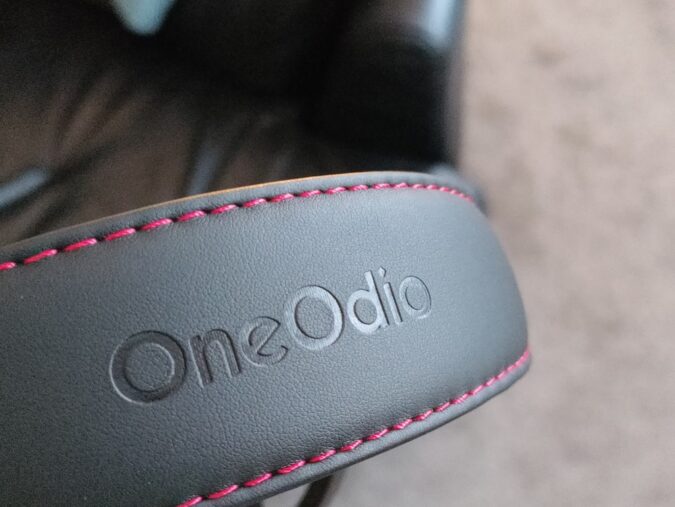 In our case, they fit well around the head, as the well-balanced weight doesn't feel overbearing. For the money, build quality is a strong point, as well. The memory foam padding is top-notch, creating a firm seal around your ears to block unwanted noise. There's also a wide range of adjustments, as it tilts, rotates, and swivels in more ways than one to ensure a comfy, firm, yet relaxing fit.
Wireless Convenience
Not only do the OneOdio Pro-C feature Bluetooth connectivity for that added ease of use. However, they're also using Bluetooth 5.0, which ensures that you're not sacrificing sound quality, just for that wireless convenience. Moreover, adopting a 5.0 standard means that the signal can go farther and transmits smoother than before. Therefore, you can have a jolly listening experience.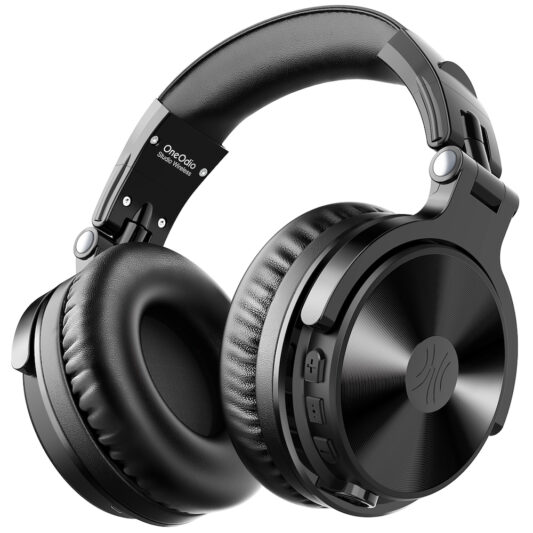 Powering the Pro-C is a huge 1,500mAh battery. With a mere 3-hour charge time, you can get nearly 80 hours of playtime. Or, be sparing on a full charge, and you could ramp it up to almost 110 hours, instead. With the Pro-C, you're getting a microphone, as well. On top of that, with a built-in CVC 8.0 all-around noise reduction tech. As such, they're the perfect companion for hands-free calling.
Elsewhere, you can control the headphones or your device using the easy-to-reach buttons under the earcups. You could even wake up your voice assistant with it. There's a 3.5mm jack, where you'll find an anti-off jack mechanism to avoid a loosely fitting cable. For £39.99 (£33.99 at the time of writing), the OneOdio Pro-C is one of the best headphones that you can get for the money, bar none.
(20% off code used for official website: SUPER20%) Via the official website.