VW is one of the largest car manufacturers in the world, selling well over 11 million cars every year. Despite its huge lineup ranging from small city cars to large SUVs, VW is famous for making two similarly-sized family sedans that occupy roughly the same segment. The Passat vs Jetta discussion is one that pops up frequently, and to help you decide which one is better, we'll be directly comparing them in this article.
The Passat first made its debut back in 1972, and it was mostly based on the Audi 80 sedan. It was styled by the legendary car designer Giorgetto Giugiaro, so naturally, it quickly became one of VW's best-sellers.
The Jetta made its debut in 1979 with the original A1, Type 16 model. The Jetta was initially created for the U.S. market, which much preferred a long sedan/saloon shape over a small hatchback. To sell more cars and effectively enter the U.S. market, VW took a regular Golf and stretched it by a few inches by adding a much larger trunk.
In this article, we'll settle the Passat vs Jetta argument once and for all, by going over every criterion and seeing which car comes out on top. Here's a quick shortcut to jump to some of the most popular sections, in case you're only interested in something specific:
Passat vs Jetta – Design
The latest VW Passat and Jetta look eerily similar, so distinguishing them one from one another is challenging if you're not a VW aficionado. The Passat is obviously slightly larger, but you can't tell that from the side because they share the same sedan-esque profile. The Passat has a larger trunk and a bigger overhang, and typically slightly larger wheels, though that does depend on the trim level.
The front ends are remarkably identical, from the same-shape headlights to the same horizontal grille with chrome slots running across. The Passat's grille is a little bit slimmer, as it's only as tall as the headlights themselves, while the Jetta has a grille that extends a bit further down into the lower portion of the bumper.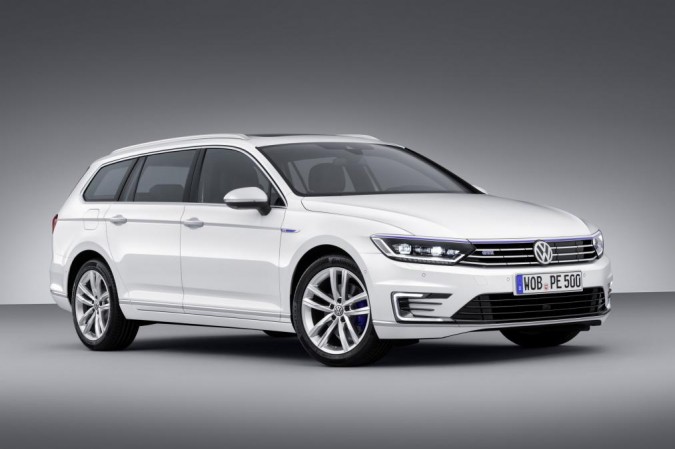 Distinguishing them from the back is slightly easier since they both wear different taillights… sort of. The Jetta looks a bit like an Audi A4 from the back, especially the pre-facelift model from 2016 onwards. The Passat has rounder taillights, more akin to those found on the larger Arteon.
There's no winner of the design criteria and I'm calling it a tie since beauty is purely subjective. For me, the Passat is slightly better looking as I'm a fan of its proportions more, but it's all down to personal preference really.
Jetta vs Passat – Cabin Space
Inside, they're both roomy cars with plenty of space for a four or even a five-person family, but the Passat is the objectively bigger car, full stop. The Jetta offers the same amount of front legroom and headroom as the Passat, but it doesn't feel as wide. Its front seats feel comfortable and supportive, with plenty of side bolstering, even though this isn't a particularly sporty car.
The Passat's rear seats are massive. Legroom space is amongst the best in its class, and it's not short for headroom too, despite its relatively low sloping roof. Seating three across is possible even for longer journeys, which is something that the Jetta struggles with. The Passat isn't a much wider car on paper, but it sure feels like it from the inside.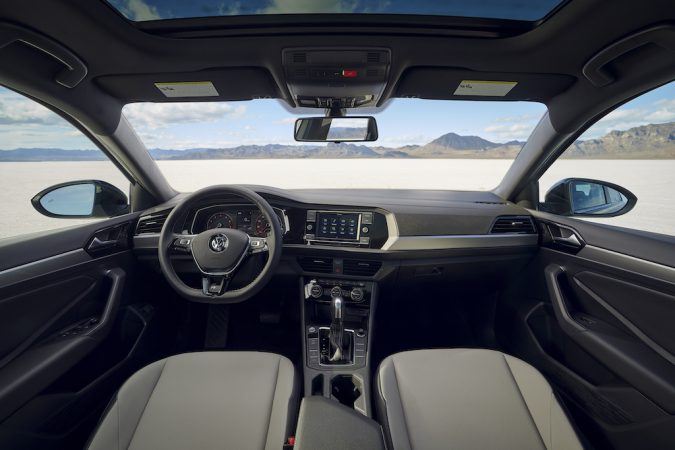 The winner of this segment is without a doubt the Passat. It offers more legroom and headroom in both rows of seats, making it a better car for longer journeys. It soaks up the miles and leaves you feeling energized and fresh even after a full day's worth of driving. The Jetta is still class-leading when it comes to cabin space, but it's no match for its bigger sibling, the VW Passat.
Passat vs Jetta – Cargo Space
While both cars have decently-sized trunks, the Jetta is once again outmatched by the much larger Passat. The Jetta has a 14 cubic feet cargo area, but the Passat trumps it with its 15.9 cubic feet. I know 2 cubic feet don't sound like a lot on paper, but the Passat's trunk looks more spacious even to the naked eye.
On a positive note, the Jetta's trunk feels like it has a better opening thanks to a smaller loading lip. Both cars have square trunk openings which are excellent for loading heavier and bulkier items, so I'm really just nitpicking at this point.
Because it's got the objectively larger trunk, the Passat is the winner of the cargo space segment. If you intend on carrying plenty of stuff quite often, you should definitely consider the Passat. For most scenarios though, the Jetta feels more than adequate.
Jetta vs Passat – Cabin Quality
Build quality is any VW's forte, and the Passat and Jetta are no exceptions. The materials feel premium given this segment, even though they're not the best compared to makes like Audi and BMW, but fit and finish are definitely up there with the best of them.
The Passat feels like a step above in terms of quality compared to its rivals from Ford and Toyota, it really does. Nothing squeaks or rattles, everything feels solidly bolted together, and you can just tell this thing was built to last. If previous generations of the Passat are anything to go by, this thing will withstand years and years of abuse without breaking a sweat.
The Jetta is based on the VW Golf, so admittedly, it doesn't feel as 'premium' as the Passat does. Some of the plastics are a bit more scratchy and low-grade, but it feels just as well built as the Passat does. Given its price point, which we'll get to in a bit, I feel these two are equal in terms of cabin quality.
This segment is once again a tie between the Jetta and the Passat, as they both use the same switchgear from the VW parts bin catalog. The Passat is just a tad nicer inside if you compare some of the materials, but then again, it should be, given it's the more expensive car.
Passat vs Jetta – Interior Features
Both the Passat and the Jetta come with a modern infotainment system and A/C as standard, but the Passat features more tech as it's the bigger and much more expensive car. It comes with a push-button start, 3 USB ports, HD radio, satellite radio, and proximity key entry.
While the Jetta doesn't have any of those features, it does have an updated 6.5-inches infotainment touchscreen, while the Passat still has to make do with the older 6.3-inch unit. The system itself has been updated on the Jetta, so it has sharper graphics and more vibrant colors than the system found in the Passat.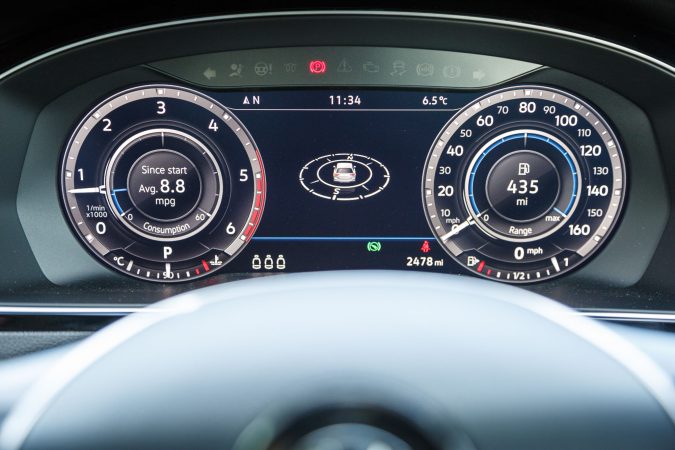 If you want the latest tech then, the Passat is the obvious choice, even with that slightly outdated infotainment display. The Jetta features less tech but that makes it less complicated and cluttered. The new screen also makes it feel like a more modern car, despite lacking the firepower to match the Passat.
Given they both come with VW's Car-Net App-Connect system for smartphones and support Apple, Android, and MirrorLink, I'm inclined to call a tie once again.
Jetta vs Passat  – Engine And Performance
In the US, both the Jetta and the Passat use a four-cylinder TSI engine. VW dropped the 1.8-liter engine from the Jetta's lineup, so now the only available engine option is the 1.4-liter turbocharged straight-four. In base S trim, it comes with a six-speed manual, but you can specify an eight-speed auto should you go for one of the higher trims.
The Jetta is good for 147 horsepower and 250 Nm of torque. It'll hit 62 mph in 8.6 seconds and top out at 137 mph. It's not fast by any stretch of the imagination, but it feels decently adequate for keeping up with traffic. The little 1.4 is eager to rev, providing most of its torque low down, exactly where you need it. The Jetta is a relatively large car but it isn't considerably heavy, so the engine never feels too strained.
In the past, you were able to specify the Passat with three different engines, but now it's down to one: a 1.8-liter TSI four-cylinder making 180 horsepower and 250 Nm of torque. It's a shade quicker than the Jetta, capable of hitting 62 mph in 7.9 seconds and topping out at 144 mph.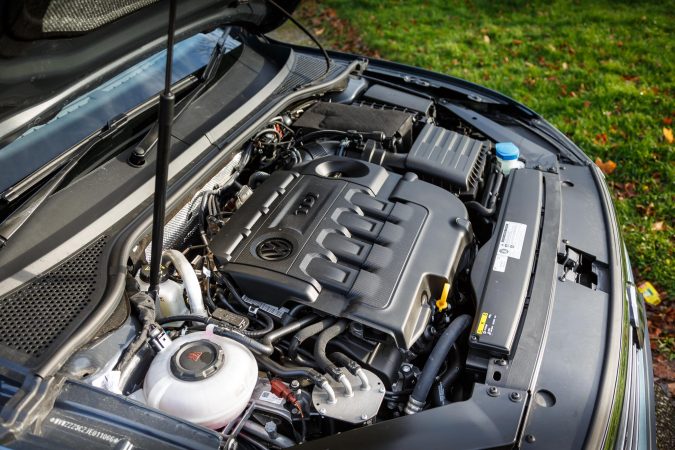 In the real world, they both feel equally quick, but the Passat is that little bit more eager to get up and go. Don't believe some of the reviews I've seen online tell you otherwise. The stats don't lie, and the Passat is the quicker car. It may not feel like it from inside the car because it's more refined and isolated from the outside, but I can assure you, it's the more accelerative of the two.
Because of its slight performance gains against the Jetta, the Passat is the winner of this segment.
Passat vs Jetta – Handling
Neither the Jetta nor the Passat is what you'd call performance or sporty vehicles, but they still handle reasonably well, especially compared to some of their competitors. The Jetta is the smaller car so it feels more nimble and agile, but not by a whole lot. The steering feels in the Passat is better and more communicative, making it, weirdly, the easier car to a precise position on the road.
The Jetta feels lighter on its feet and is more eager to change direction. The Passat counters by having a more sophisticated chassis that tends to control body roll better. Both cars do an excellent job of ironing out bumps and road imperfections, but it's the Passat's chassis that feels more modern. It's the bigger car with better damping, so I can't say I'm surprised by that.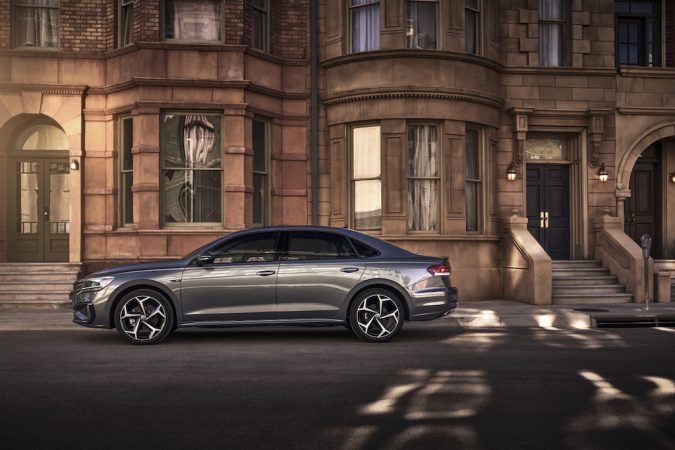 This all comes down to whether you want a smaller, more nimble car, or a larger one that's got a softer ride. The Jetta doesn't feel sporty per se, but it's more fun to throw around than the Passat. The Passat, on the other hand, feels like a more mature car with a more sophisticated and expensive chassis.
The Passat is the clear winner when it comes to handling, as it feels more stable at higher speeds and inspires more confidence in its driver.
Jetta vs Passat – Fuel Economy
So far, the Passat has been coming out on top, but here's where the Jetta really comes into its stride. Because it's smaller and lighter than the Passat, the Jetta uses considerably less fuel than the Passat. Its 0.4-liter smaller engine is also more frugal, especially at highway speeds.
The end result is an EPA claim of 30 mpg in the city and 40 mpg on the highway for the Jetta, compared to 25 and 36 mpg for the Passat respectively. You can still live with the Passat's fuel economy because it's not terrible, but it isn't the best. In fact, in terms of mpg, the Passat is relatively average for its class.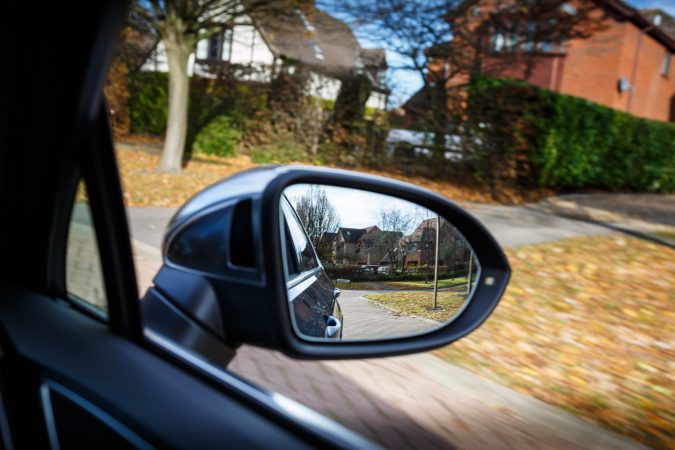 The Jetta, on the other hand, has class-leading fuel economy, making it one of the best compact sedans if you're concerned about mpg, which is why it's also the winner of this segment. The only thing the Passat has going for it is a larger fuel tank, measuring in at 18.5 gallons compared to the Jetta's 13.2-gallon tank. That reason alone is not enough to secure it a win though.
Passat or Jetta – Reliability
Both these cars are VW products, so I'd argue they're equally reliable. Let's start with the Passat since it's the larger car and it should therefore be more expensive to maintain and own.
According to JD Power, the Passat is the number two most reliable midsize sedan of 2022, right behind the Buick Regal in the number one spot. Given how rigorous JD Power's tests are and how critically acclaimed their awards are, that's some serious praise for the Passat.
The Jetta ranks equally high as the Passat, but it has the added benefit of being lighter and smaller. Its suspension is less complicated with fewer moving bits to go wrong, and it's also got less technology inside to fail in a few years. If you want a bulletproof compact sedan, the Jetta is the clear winner.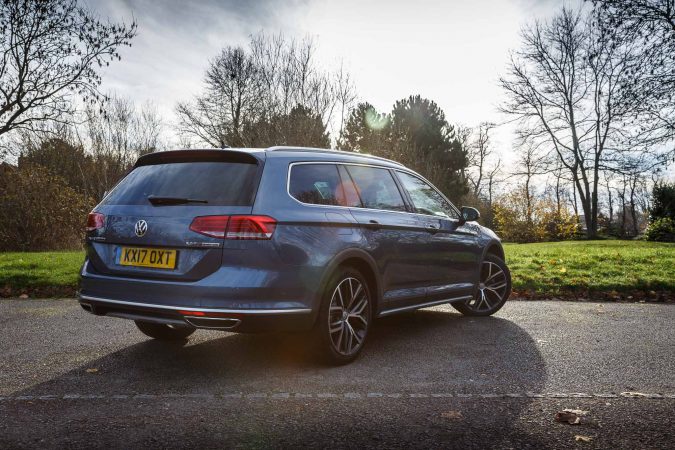 We have to compare apples to apples though, and I think this has to be a tie yet again. Given how reliable the Passat is on a global scale, and how few issues owners seem to be reporting on VW forums, I have no reason to believe it's any less reliable than the Jetta.
Jetta vs Passat  – Ride Quality
The Passat uses the older first-gen MQB platform as its underpinning. The Jetta features the latest MQB A1 modular platform from VW, making it just a bit more taught. That being said, the Passat uses more sophisticated suspension components and shocks, so its ride is smoother than the Jetta's.
Neither the Jetta nor the Passat offers Rolls-Royce levels of ride sophistication, but the Passat feels a little bit smoother and more refined. I wouldn't call it a night and day difference, but it's noticeable once you're inside. It feels maybe 5-10% more relaxing to drive, but the differences only truly manifest themselves when you're traveling over extremely rough road surfaces.
The Passat handles a four-up load much better. If you find yourself carrying passengers or heavy cargo often, the Passat's suspension is more suited to that sort of load. On longer journeys, the bigger VW seems to tire you out less, but the Jetta isn't far behind.
I'm inclined to give this win to the Passat, as it's able to cope with road imperfections better and it seems to just glide over most bumps.
Passat vs Jetta – Safety
According to the IIHS (Insurance Institute for Highway Safety), the Passat and the Jetta score nearly identical safety ratings. The IIHS is responsible for testing each and every new car in a wide variety of crash tests, designed to increase both occupant and pedestrian safety. According to them, the Passat and the Jetta pass every single test with flying colors, scoring nearly perfect safety ratings in both occupant and pedestrian crash tests.
The Jetta slightly edged out the Passat in a few tests, but the differences are so marginal it's not even worth reporting them. What you need to know is that both the Jetta and the Passat are extremely safe vehicles, scoring best-in-class crash test ratings and offering maximum protection for both you and your family. Whichever one you choose, you'll end up with a safe family car that'll protect every occupant inside.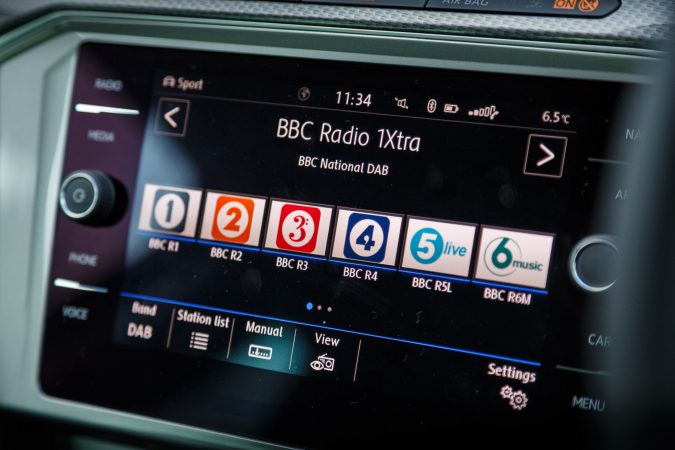 Both cars come with a wide array of safety features and aids designed to help the driver, such as backup cameras, blind-spot monitoring, rear cross-traffic alert, forward emergency braking, adaptive cruise control, etc. Most driver aid features such as the active lane keep assist system are optional extras in both the Passat and the Jetta, meaning you'll have to pay extra to get them.
The latest 2020 Passat had a recall related to a possible headlight malfunction. Under certain situations, the headlights could become misaligned, reducing visibility and therefore safety, especially during night driving. Volkswagen had to issue a massive recall for over 600,000 possibly affected vehicles. These recalls have been underway for a while now. So, expect most if not all Passats to have properly adjusted headlights.
Jetta vs Passat – Maintenance
As I said before, the Passat and the Jetta are both reliable vehicles with very little upkeep and affordable maintenance. They use a similar MQB modular platform, although the Jetta uses the newer second-gen one.
Labor costs at any dealership or third-party mechanic shop are going to be the same. This is given that they're similar and use a lot of identical components. Likewise, the cost of parts is going to be the same. In other words, relatively low, given these are both mass-produced mainstream cars designed to be run on a budget.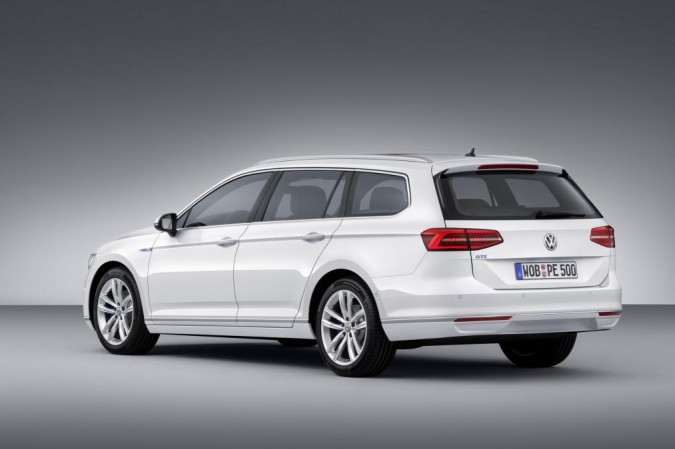 Given all this info, I have to call a tie once again. The Passat and the Jetta are equally affordable to own and maintain, so it all comes down to personal preference.
Passat vs Jetta – Price
Here's where both these cars differ the most. The Jetta has a starting price of just $18,895, while the Passat is much dearer at $23,915. That's an astonishing price gap of over $5,000. So, you could genuinely buy a Jetta and run it for a few years with what it would have cost you to buy a Passat.
Once you start ticking a few boxes, you can easily add several thousands of dollars worth of equipment to either car. But, we won't get into the individual options right now. As it stands, the Jetta is the much better option if you want a bare-bones family car with A/C and a working radio, but not many optional extras.
That being said, if you want a bigger car that comes with more tech inside as standard, the Passat makes a ton of sense. Obviously, if specify the flagship R-Line Passat you're looking at nearly $30,000 before options, but that's to be expected.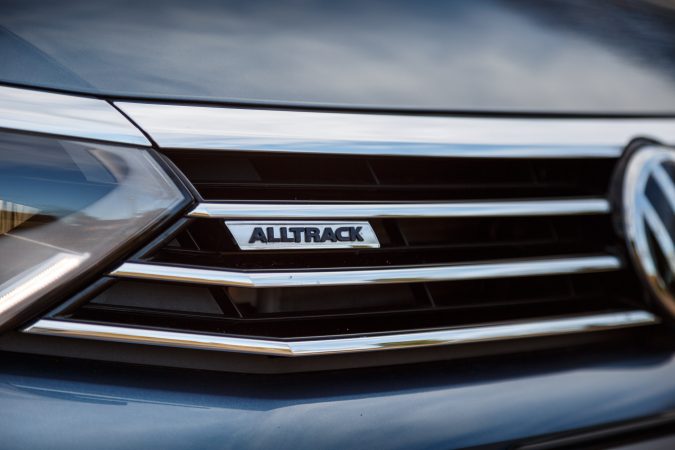 If you're worried about price alone, the Jetta is the clear winner. It costs less in standard trim and it'll cost you less than a standard Passat even fully loaded. You will sacrifice a bit of space, but unless you need it, you won't miss it.
VW Passat vs. VW Jetta Comparison: Facts to Know
The VW Passat was introduced in 1972 as a smaller family sedan, while the VW Jetta was launched seven years later as a compact sibling to the Passat.
The Passat is classified as a midsize sedan, while the Jetta is a compact sedan.
The Passat is longer, wider, taller, and offers more interior space than the Jetta.
The Passat has a standard 2.0-liter four-cylinder engine that produces 174 horsepower, while the Jetta has a standard 1.5-liter four-cylinder engine that generates 158 horsepower.
The Jetta comes with a standard six-speed manual transmission, while the Passat has a standard six-speed automatic transmission.
The Jetta is more fuel-efficient than the Passat, with an EPA-estimated 31 mpg city / 41 mpg highway.
The Passat has a larger trunk than the Jetta, with 15.9 cubic feet of cargo storage compared to the Jetta's 14.1 cubic feet.
The Jetta has a lower starting price than the Passat, but the Passat offers more standard features such as dual-zone auto climate control, heated front seats, adaptive cruise control, and leather interior trim.
The Jetta comes in four trims: S, Sport, SE, and SEL, while the Passat has three trims: SE, R-Line, and Limited Edition.
Both the Passat and Jetta are durable and reliable vehicles, built to run strong for many years, and are affordable vehicles to maintain in the long run.
Conclusion
Both these vehicles make excellent family cars and daily drivers, but they occupy slightly different segments. For me, the Passat is the clear winner because it looks better, it's got more features, and is roomier inside. The latter is always useful if you have a large family.
Objectively though, the Jetta might have a slight advantage over the Passat. It's over $5k cheaper, which is not insubstantial. And, most people won't miss the few extra cubic feet of cabin space.
Frequently Asked Questions
If you're curious to learn more about Passat vs Jetta, our FAQs here might help…
Are VW Reliable
As one of the largest automakers in the world, the reliability of Volkswagen's cars has come under the spotlight. For the most part, Volkswagens are fairly reliable cars until you put a lot of miles on them. Once it reaches past 100,000 miles, VWs will start developing issues, mainly concerning its engines, transmissions, and electronics. As of a 2022 RepairPal survey, Volkswagen ranks 12 out of 32 other automakers when it comes to reliability. Thus far, its most reliable models include the VW Golf, Passat, and Jetta. However, you do have to worry about the components used in most VW models. Owing to the relative complexity of the high-tech parts used in some VWs, repairing and maintaining them is usually more costly than a comparable mainstream brand.
How Long Do Volkswagens Last
Volkswagens are typically very well built, and as such, they last a decently long time. On average, you can expect a Volkswagen to last between 100,000 to 200,000 miles, with 150,000 being most likely. Based on the average yearly mileage of most Americans, that's roughly 7 to 13 years of ownership. However, with good care, diligent maintenance, as well as careful ownership, a Volkswagen can easily go beyond 200,000 miles. Based on RepairPal's recent 2022 reliability survey, VW is ranked 12th out of 32 other automakers. In addition, they've found that Volkswagens are usually above the market average when it comes to their annual running and maintenance costs. On top of that, they noted that owners of VWs frequent workshops for repairs more regularly, though the chances of a repair being severe aren't as likely.
Do Volkswagens Hold Their Value
While its reliability is mostly average, Volkswagen remains an iconic and highly sought-after brand. Their attainable pricing is paired with cars that perform well, are very practical, and offer quite a lot for the money. As such, VWs tend to hold their value rather well, comparatively speaking. Based on recent market data as of 2022, some of the better-used examples of VWs would only depreciate around 40% after 3 to 5 years of ownership. In other words, this means that owners of VWs who've owned cars this long would still retain 60% of their original value. Although, VWs are known to rack up more problems and reliability concerns once they gain more miles and get older. In some studies, you may get more back from your VW if you sell it before the mileage hits 100,000 miles or more.
What Does Jetta Mean
In its heyday, VW mostly named its cars after winds or weather-like references. This is assumed due to earlier Volkswagens having air-cooled engines. For example, the VW Golf is named after the Gulf stream. Meanwhile, the Scirocco is named after Sirocco, a famed Mediterranean wind formation. Then, there's the Polo, which is named after the polar winds. In short, 'Golf' and 'Polo' aren't named after the namesake sports, which is what most people imagined. In some cases, they're named after winds, but translated into German. For example, the Jetta is German for 'jet stream'. Additionally, the Passat is German for 'trade wind'. These days though, most newer VWs are named after Latin or Greek mythology. This includes names like the Arteon, Atlas, Phaeton, or Eos.
How Many Miles Do Volkswagens Last
Volkswagens typically last at least 200,000 miles with diligent care and good maintenance. However, they're known to start developing issues and reliability concerns once the mileage goes beyond 100,000 miles. Still, most Volkswagens are usually fairly dependable. For instance, the Jetta was given a score of 4.0 out of 5.0 following a recent 2022 reliability survey by RepairPal. This ranks it 21st out of 36 other compact cars. Then, there's the Passat, which also scored 4.0 out of 5.0. Among mid-size sedans, it ranks 17th out of 24 other cars. These two cars also have average ownership and running costs, so unexpected repairs aren't common. When repairs are needed though, visits to the local mechanic commonly aren't severe, as per RepairPal's findings.